Looking for Honor Play display price? A broken Honor Play display requires immediate replacement and If you buy a cheap screen replacement for your phone, you will completely degrade the quality of your screen. This is why we always recommend buying Original screen replacement for Honor Play. The model number of Honor Play is COR-AL00 so please make sure to match the model number before placing an order.
Buying a new Honor Play Combo with Frame Combo is the right step to take when your Honor Play display or touch screen is not working. Your phone's touchscreen is no doubt the most important of all your smartphone features. Honor play comes with the modern folder technology, which incorporates both the display glass and touchscreen as one inseparable pack. When your phone's display glass breaks it is important you insist on only the original complete glass combo for replacement. Trying to replace only the damaged glass is something we never advise you to do. This would only make your phone perform below the standard you have come to know and love. If you want to have a phone that is still 100% perfect, go for the original replacement combo and nothing less.
Repairing a damaged Honor Play display glass is a very critical issue that requires the most critical attention. Here we are going to talk about all the steps and processes involved in this repair and replacement to make sure you end up with the most satisfactory results. So, when you have an Honor Play display issue, you need to know why you should act fast, where you should shop for an original replacement glass, how much it would cost you, what you can do to get the best for less and what you need to do the fixing yourself.
What to do when you Honor Play display is broken or not working?
Do not panic when your phone's display is damaged or It has stopped working.  We understand you need this phone to get a lot of work done all throughout the day. However, an unresponsive screen is never the end of the world even if it might seem like one. If you have a damaged or unresponsive touchscreen, you must make sure you buy the original screen replacement and restore full life of your phone.
Please also note that original Honor Play combo comes exactly as shown in the photos below. It comes with a pasted display and touch screen module, side frame and the battery. The good thing is, display and touch screen are already fitted for you so you don't need to do any manual pasting. Just swap in motherboard, battery and other components in new frame and that's all.
Honor Play Combo's Specifications
100% Original and brand new display and touchscreen combo for Honor Play.
6.3-inch IPS display with 2340 x 1080 pixels resolution.
Full warranty on the quality of the product with 100% same colors, brightness and sharpness guaranteed.
100% Fully Functional tested parts with 30 days replacement guarantee.
Each piece is manually tested by expert technicians before shipping.
All Honor Play combos are tested on actual motherboards so no guessing, just original parts guaranteed.
Customer satisfaction is our motto, and genuine parts are our duty.
High-Quality Photos of Actual Honor Play Combo 
These photos demonstrate the actual product you will be getting. The Honor Play combo you are seeing here is 100% Original, tested and comes with the money back guarantee. Each combo is verified for working before dispatch so there is literally no chance of getting a defective combo. If you have any questions about the actual part, feel free to contact us at 8302263606.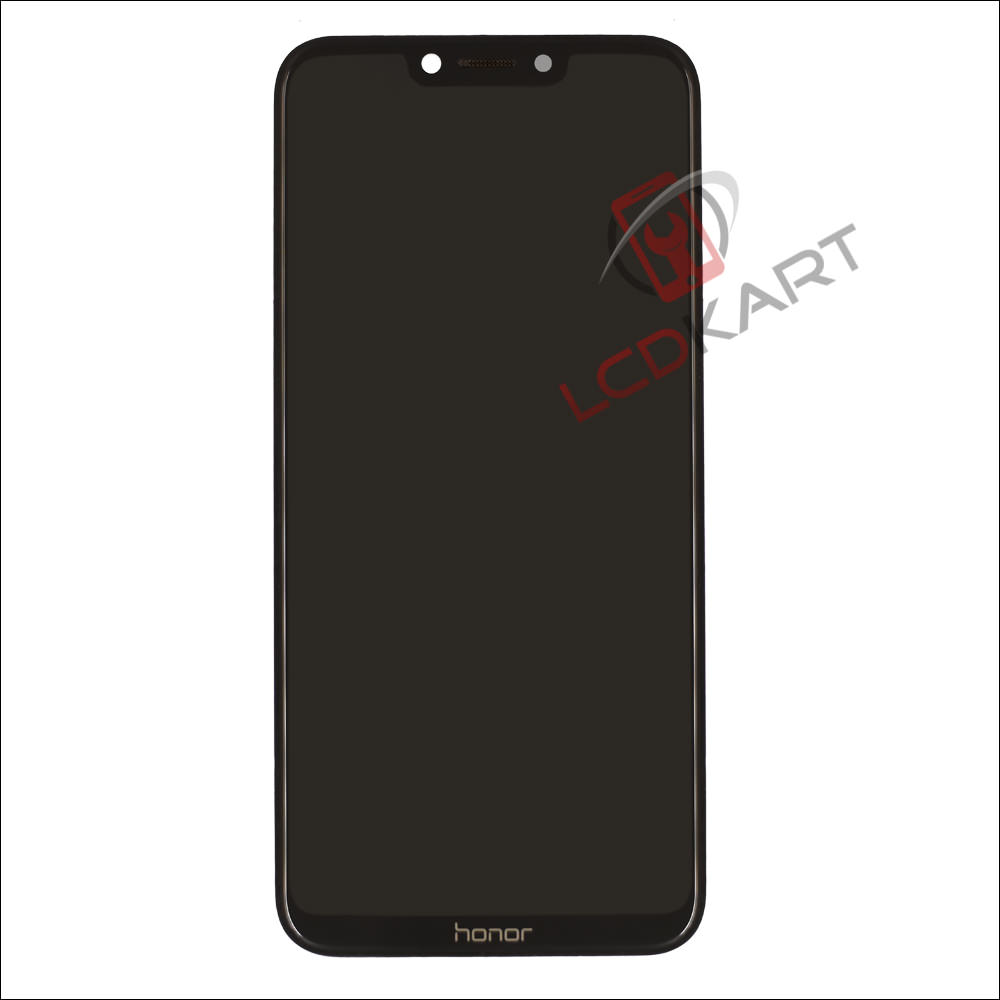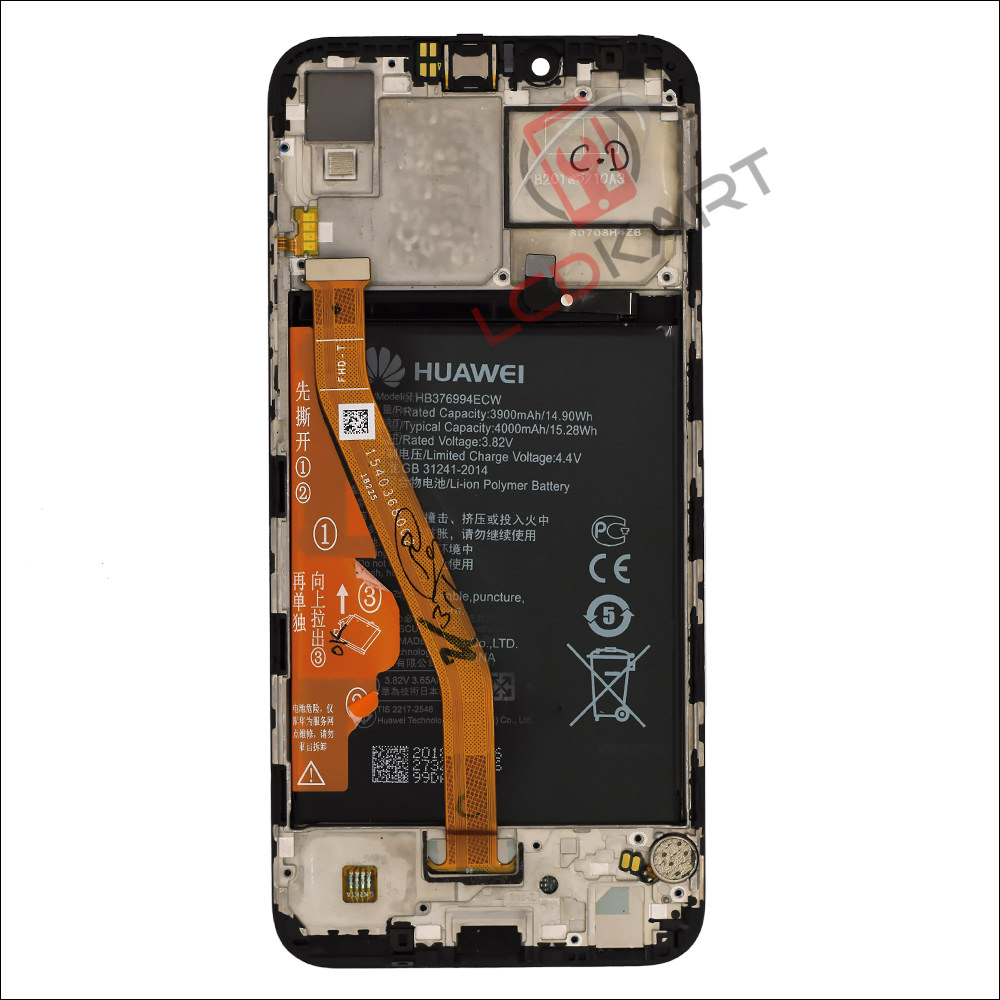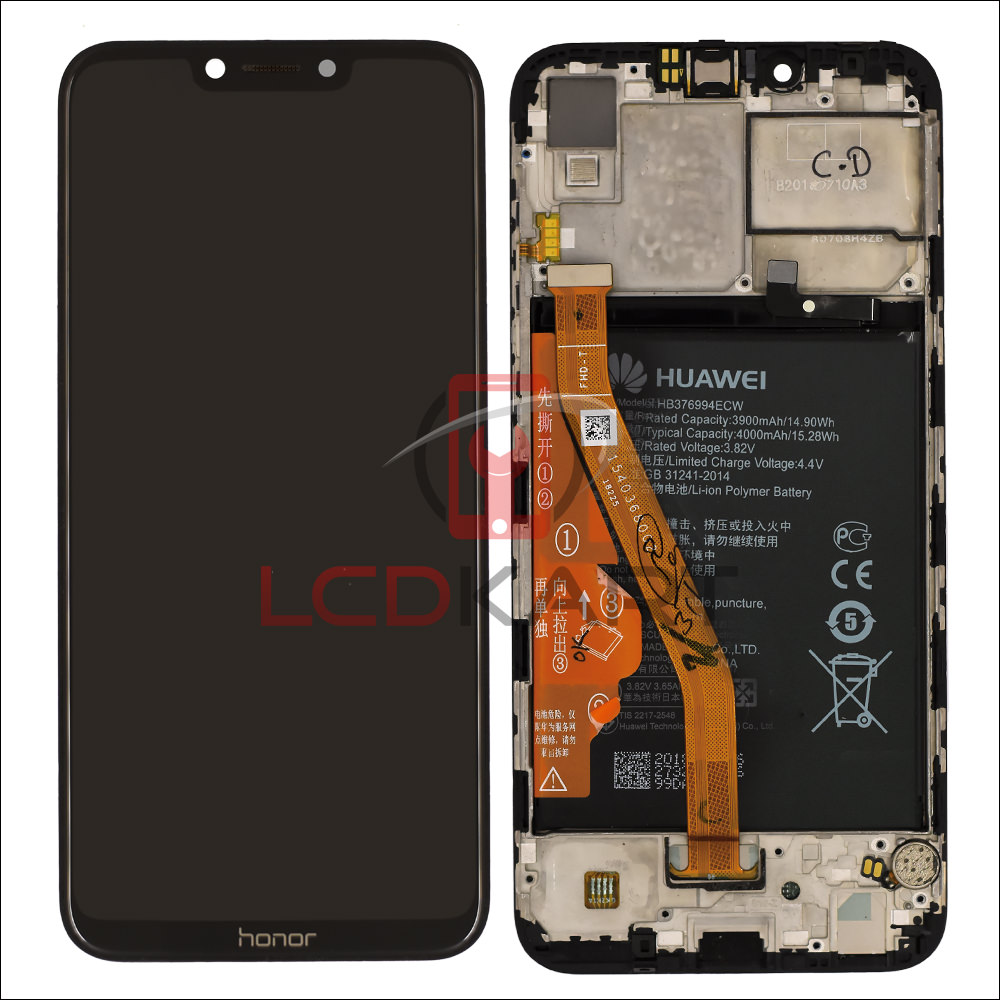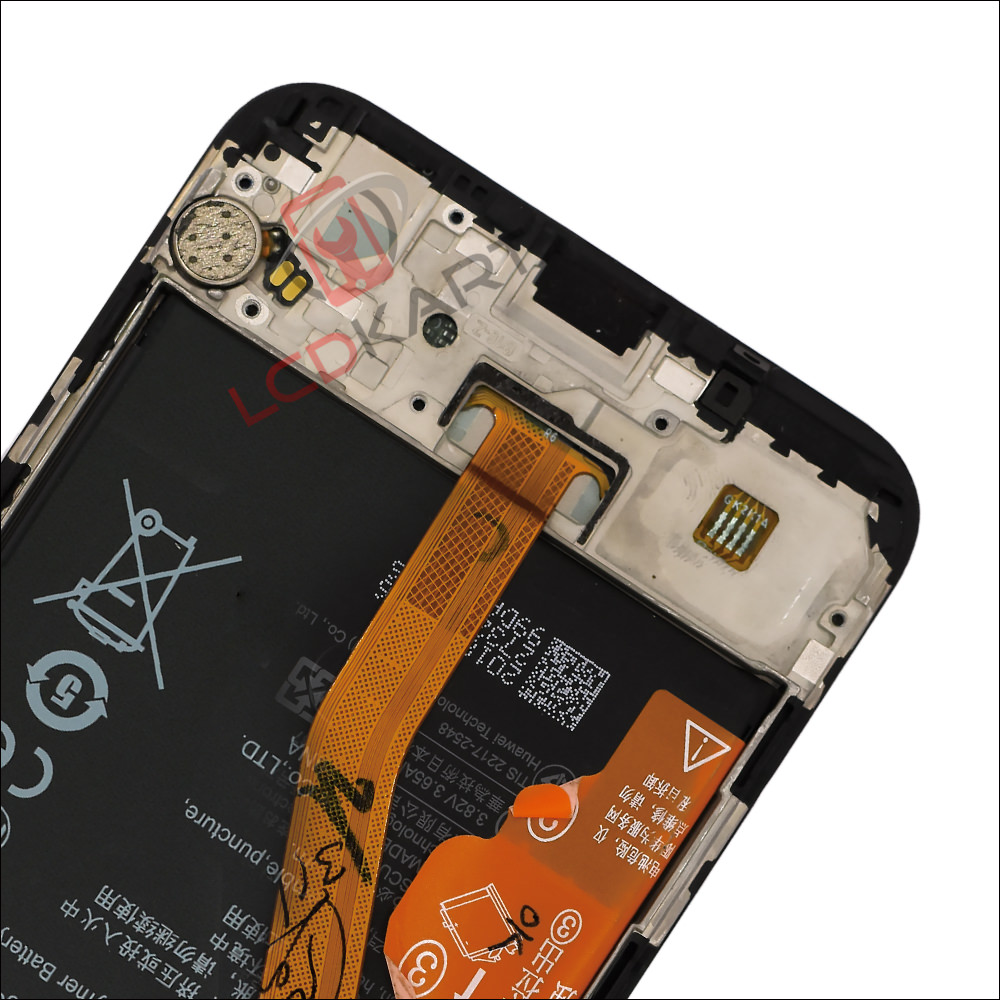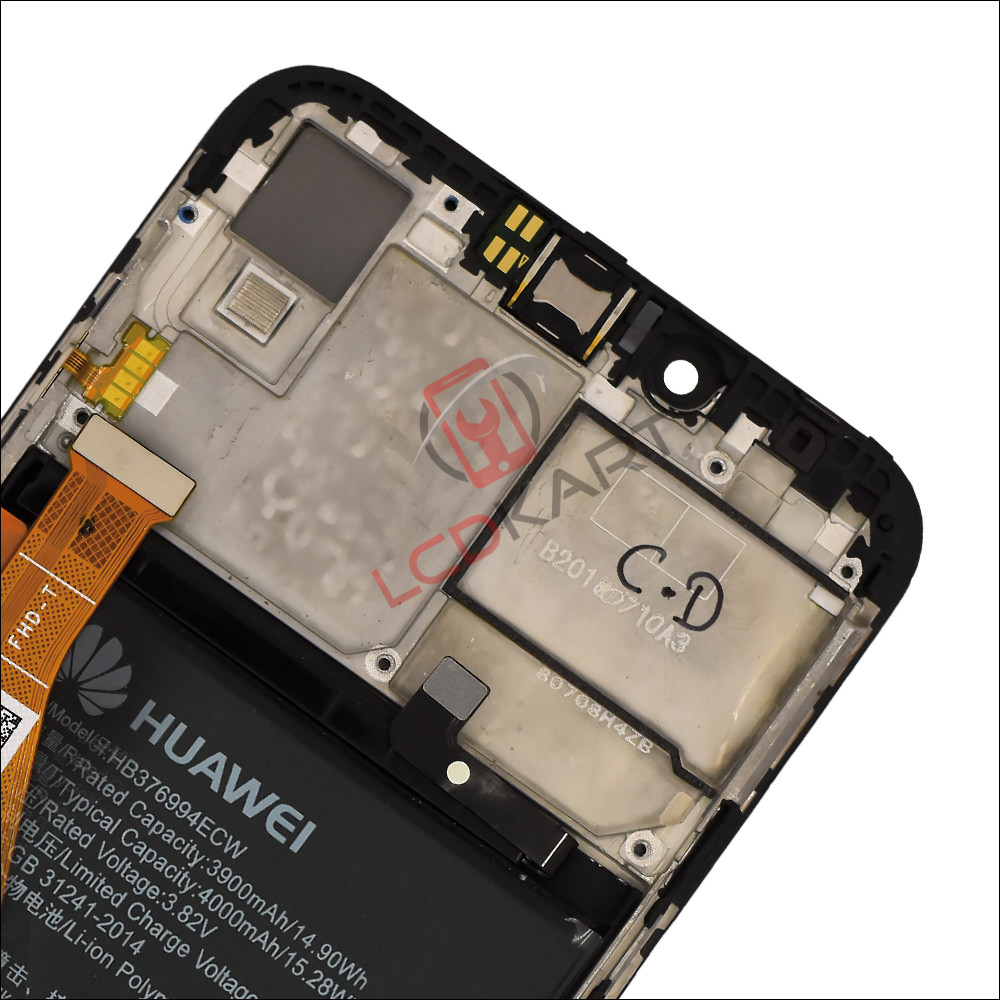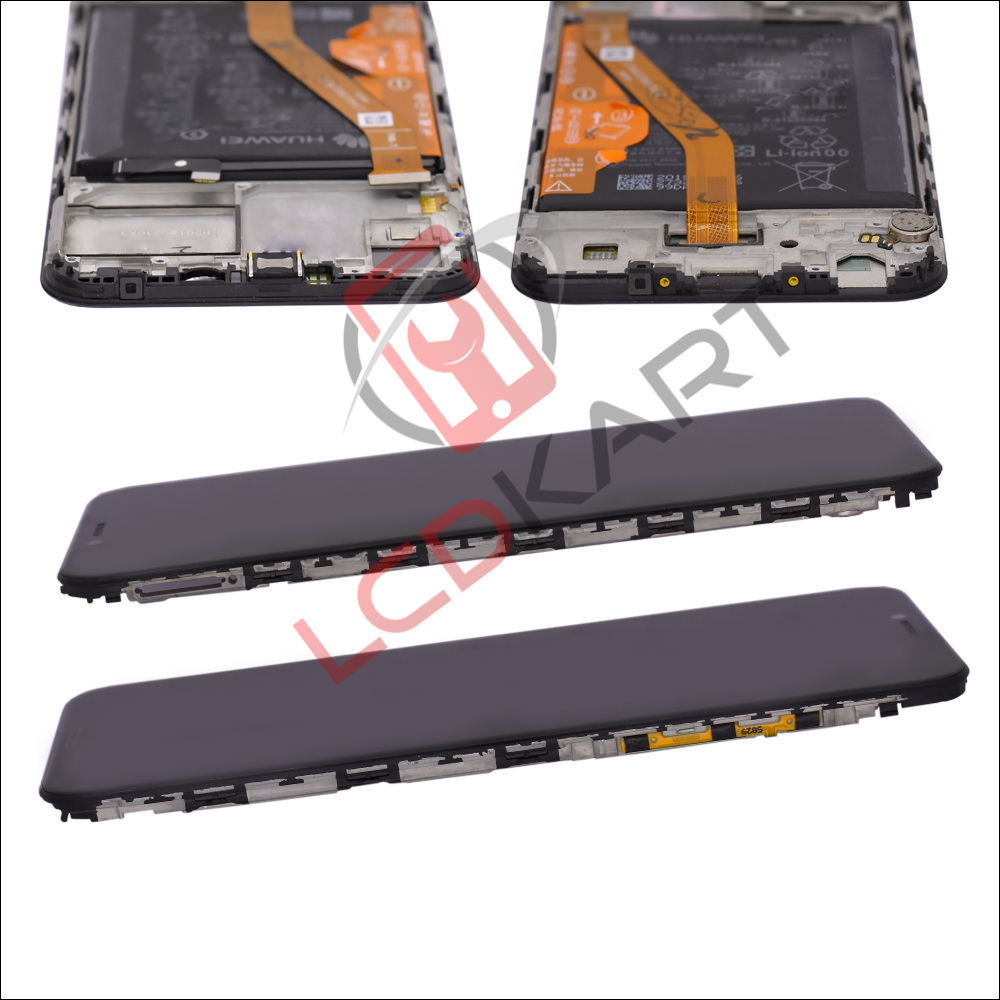 Frequently Asked Questions
How you can repair your Honor Play Display Touchscreen?
If you want to replace your damaged Honor Play screen, you can simply buy a new combo and and when it arrives, remove the damaged combo and replace it with the new one you purchased. You can find more than enough video tutorials online to help you learn what steps to take in order not to compromise the quality of your phone. If you are not aware of how screen replacement works, simply visit a technician and he can do the replacement for you. Its quite easy and you won't face any issues.
How much is the price for Honor Play Combo?
The original Honor Play Smartphone started at price Rs.19,999. When you buy the original replacement pack from us, It will cost you nearly 3000-3500. There are, however, some cheap compatible parts you could choose from, but we will never advise you to go with any of those cheap alternatives as such solutions are just a quality compromise. Buying from a reputable online shop and taking the replacement pack to your favorite local repair shop for installation will cost you less.
We have made several communication channels available for you to reach us anytime there is an issue with the product you purchased or wish to purchase from us. These available communication channels allow us to interact with you any time of the day without any hitches. We want to be able to attend to all your questions as soon as possible to make sure we leave you satisfied.
Is there a warranty for broken Honor Play display ?
The manufacturer offers a very limited warranty for the display which doesn't cover any sort of physical damage that might occur to the product after it has been paid for and shipped to your address. So It simply means that there is no warranty If you break or damage the display. The warranty also doesn't cover linings on the display, white screen and other similar issues because all these are considered as internal physical damage or liquid damage.
 Can I replace only the broken Honor Play glass?
This is not a good idea at all. We strongly advise you not to consider this option as a solution. We advise you never try to replace only the display glass because you would be risking the quality of your phone and limiting its performance. Honor Play comes with the folder technology, so you can't separate the display glass from the touchscreen. If you have a damaged display or touch screen glass, the best you can do would be to purchase an original Honor Play combo and do the replacement.
 Can I replace the display and touchscreen combo myself?
There is nothing wrong in trying to replace your phone's damaged screen yourself if you can handle the task well. All you need is a good technical knowledge, skills, and experience of how these repairs work. However, we would always advise you let a professional handle the installation of your Honor Play combo for you to guarantee your phone's performance after the repairs. If you insist on doing it yourself, it might help to see some online videos first and do it very carefully.Please don't try to do self-repairs If you are a first timer. This is because you may end up doing even more damage to your phone.
 What will I receive when I order from you?
We make sure we deliver the best quality 100% genuine Honor Play screen replacement to you when you order from us. We track your product until we are sure it has arrived at your home or office safe and sound. When you order a product from us, you will get a 100% working and original screen for your phone. The screen is pre-tested for working in our facility and you can also take a trial of the screen before you fix it permanently.
 Our Payment Options
Our major concern is for you to be maximally satisfied and happy. We have provided the following online payment options for you to choose from:
ATM Card payment
Bank Card payment
Online Banking payment
Wallet Payments, such as PayPal, Mobikwiks, etc.
Our Product Delivery
We want to make sure your shopping experience with us is as memorable as it can ever be, so we partner with the best carriers in town to deliver your purchased products in good shape. Our reliable carriers are Blue Dart, India Post, and Ecom Express. With these carriers, we are sure you will receive your original glass combo in the best working condition.
Please also note that all the parcels are insured during transit. It simply means that we have protecting our customers from any sort of transportation damage. You can also take a video when you open the parcel and If you receive anything damaged, you can get free replacement for your purchase.
Our Customer Service
For any further questions about the products and services we offer, feel free to reach us anytime through the e-mail address and WhatsApp number provided below.  We are available 24/7 to attend to all your questions about the new product you newly purchased from us. If there is anything you need help with, do not hesitate to reach out to us.
Replacement and Returns
All parts which we supply are always 100% tested for working before dispatch. This ensures that there is absolutely no issue with the part which we are sending to the customer. Please always rest assured that every Honor Play Combo is tested manually on an actual motherboard of Honor Play phone. So there is absolutely no chance of getting a combo which is not functioning properly. This is because It is a pre-tested combo and verified by our technicians.
Still, all combo which we supply come with 30 days replacement guarantee. It means that when you receive the part, you simply visit a technician and he will NOT fix the part in your phone right away. He will simply connect the part temporarily to your phone and test it first WITHOUT removing the screen guard or pasting the display. At the point when you are just taking trial of the display, there is no need of removing the screen guard of pasting it permanently.
Many customers believe that without fixing the display in their phone, how they will know If its working or not? To answer this question, there is absolutely NO need to fix the display in your phone as any mobile phone's display can be easily tested just by connecting it to your phone and then turning on the phone. That's all. You can test the display completely and ascertain its quality and proper working condition. When you are 100% satisfied with the quality, you can fix it permanently. If you face any problem with the display (which is never a case), you can easily opt for a replacement as you have NOT used the part yet. So If you have not pasted a display and It is exactly in same unused condition  as received, you can easily replace it within 30 days after receipt of the product.
Payments
Our customers have the vast variety of options regarding the payment method they prefer and we provide them. If you are making a purchase from us you will have the following payment options:
– Credit/Debit Cards
– ATM Cards
– Online Banking and Wallets
– Wallet Payments (PayPal, Mobikwik, etc.)
– Cash on Delivery
Customer Support
You may call us on 8302263606 for any questions on concerns you may have. We will gladly assist you in case you have any questions or problems regarding your order. Phone support is available from 10 AM to 8 PM.
Customer Feedback
Our most important and valuable interaction with our client is through customer feedback. It is always appreciated if you can spare a bit of your time and give us your feedback. It is for us to continue improving and getting encouraged by your satisfaction. We will work harder with your encouraging feedback in order to get an even higher level of customer satisfaction.