Broken OnePlus 3 screen, dysfunctional display, and a non-responsive touch are among the most common issues users experience with their smart phones, including OnePlus 3. This article aims to provide all necessary information on OnePlus 3 display replacement. Most of the users wonder if it is possible to replace only the OnePlus 3 screen glass, or they have to pay for the whole package including the display and the touch screen. Another very often question is "How much does the OnePlus 3 display replacement cost?" Let's first see what you should and shouldn't do if you have a OnePlus 3 screen broken. The model number of One Plus three is A3000 / A3003.
The part you are seeing here is 100% Original Optic AMOLED Display and Touch Screen Glass Combo for OnePlus 3 smart phone. This is actually the complete display unit which is used to replace a broken display or touch screen glass. This OnePlus 3 Combo can certainly help you if you have a OnePlus 3 display issue or if touch screen is not responsive. The fact is, the manufacturer designed the display and touch screen layers as a single part so It is not possible to separate the touchscreen segment from the finish glass layer without damaging it.
One Plus Three Combo's Specifications
Authentic and brand new display and touchscreen combo for OnePlus Three A3000
5.5 inch Full HD display with 1920 x 1080 pixel resolution.
Optic AMOLED Display with 401PPI Resolution.
100% Fully Functional and tested parts with 30 days replacement guarantee.
Each piece is manually tested by expert technicians before shipping.
OnePlus Three Combo is tested on an actual OnePlus three motherboard so each piece is 100% working.
Display and touch screen already fitted in the frame so no need of manual pasting.
100% Customer Satisfaction is our main motive.
High-Quality Photos of Actual OnePlus Three Combo
These photos demonstrate the actual product you will be getting. The OnePlus Three combo you are seeing here is 100% Original, tested and comes with the money back guarantee. Each combo is verified for working before dispatch so there is literally no chance of getting a defective combo.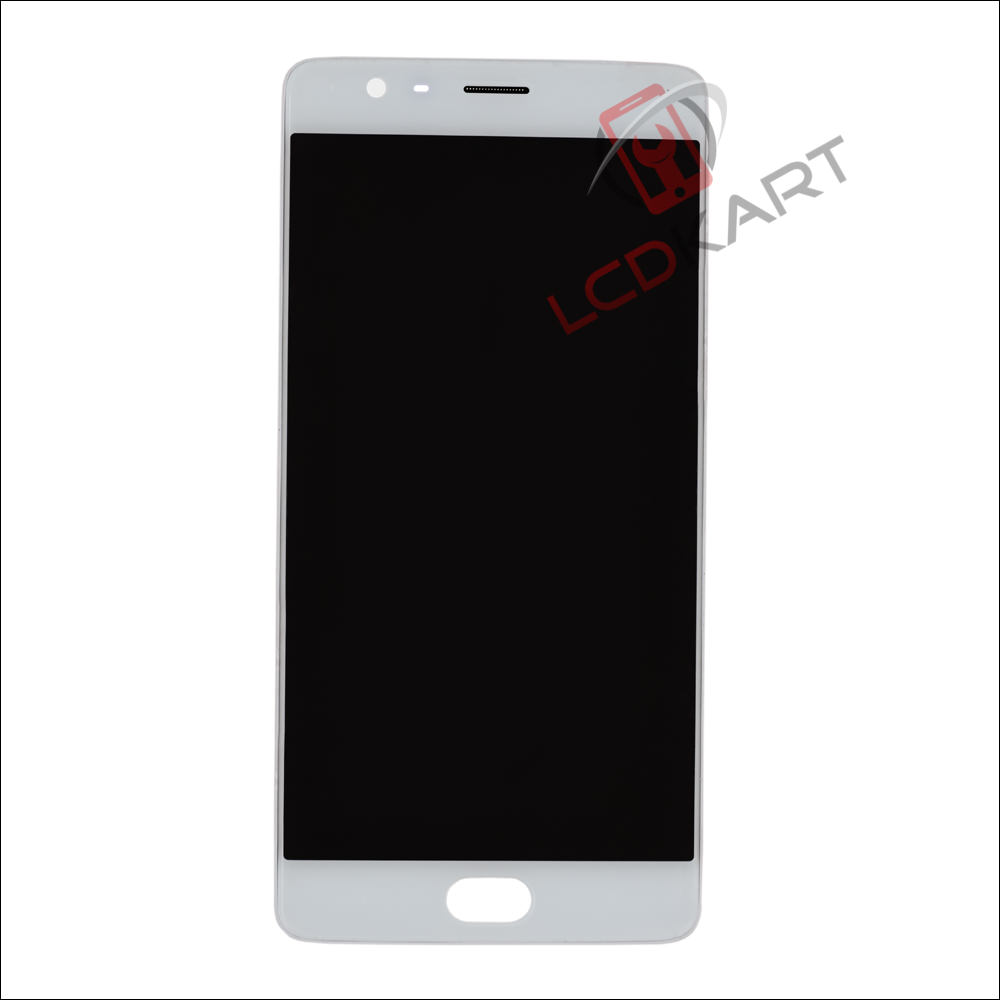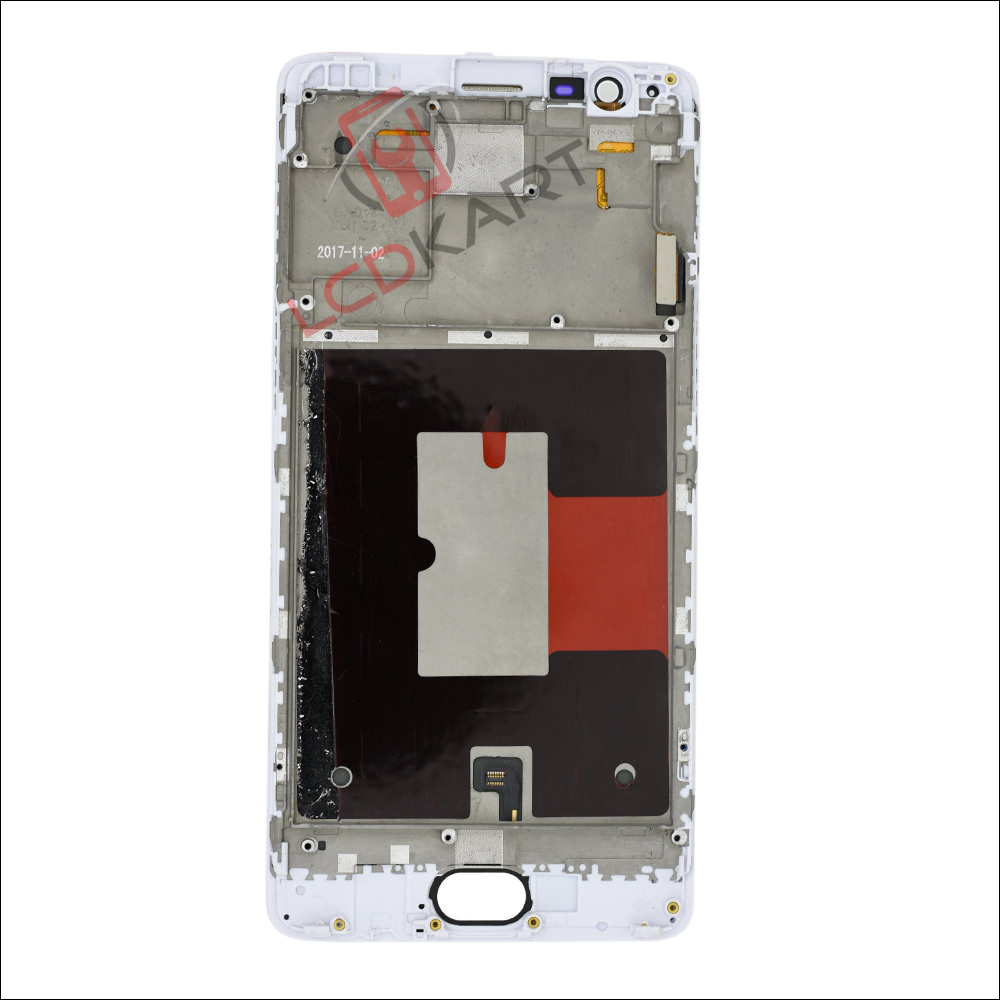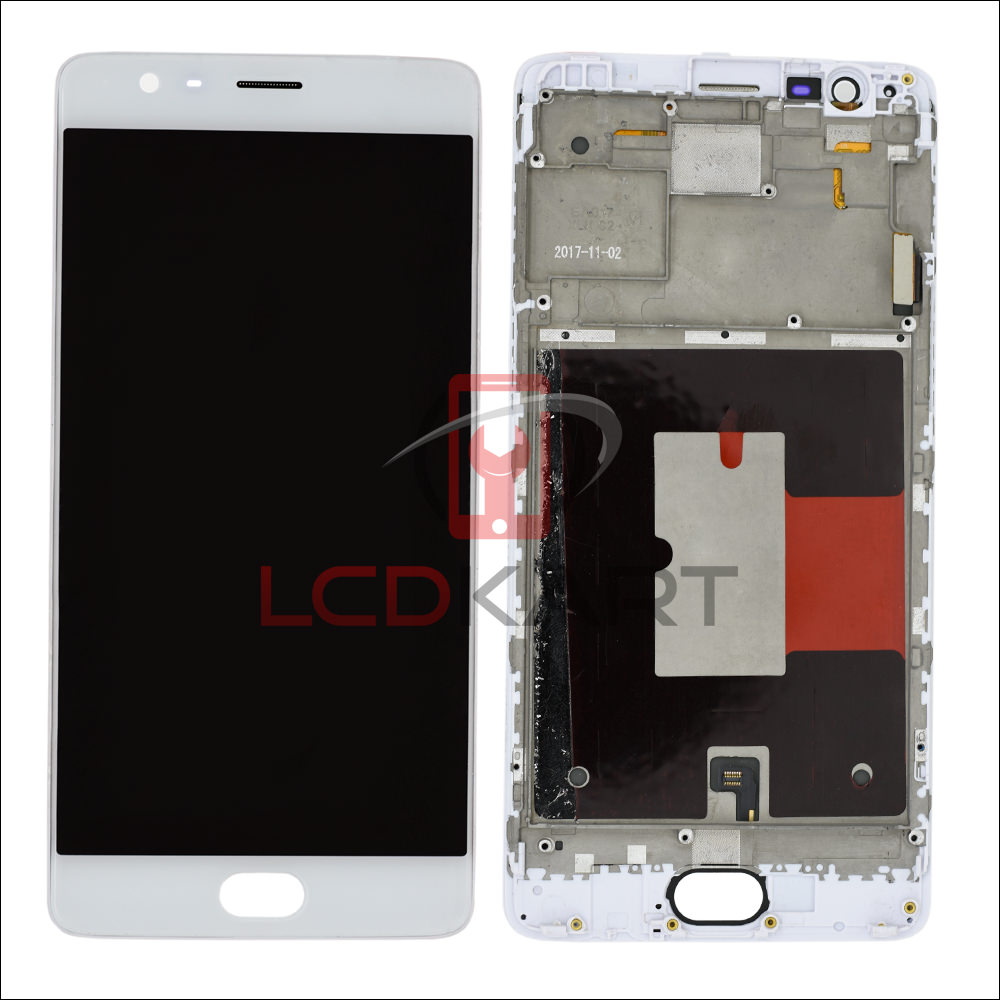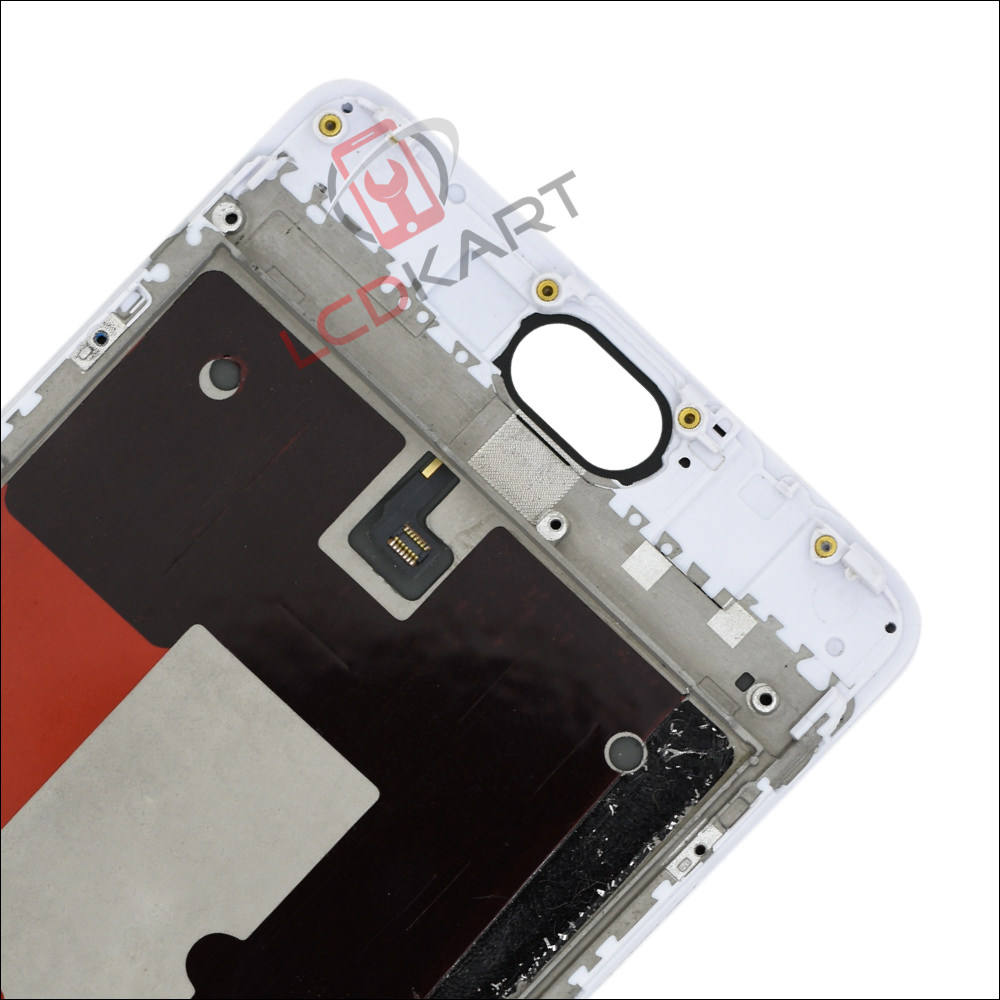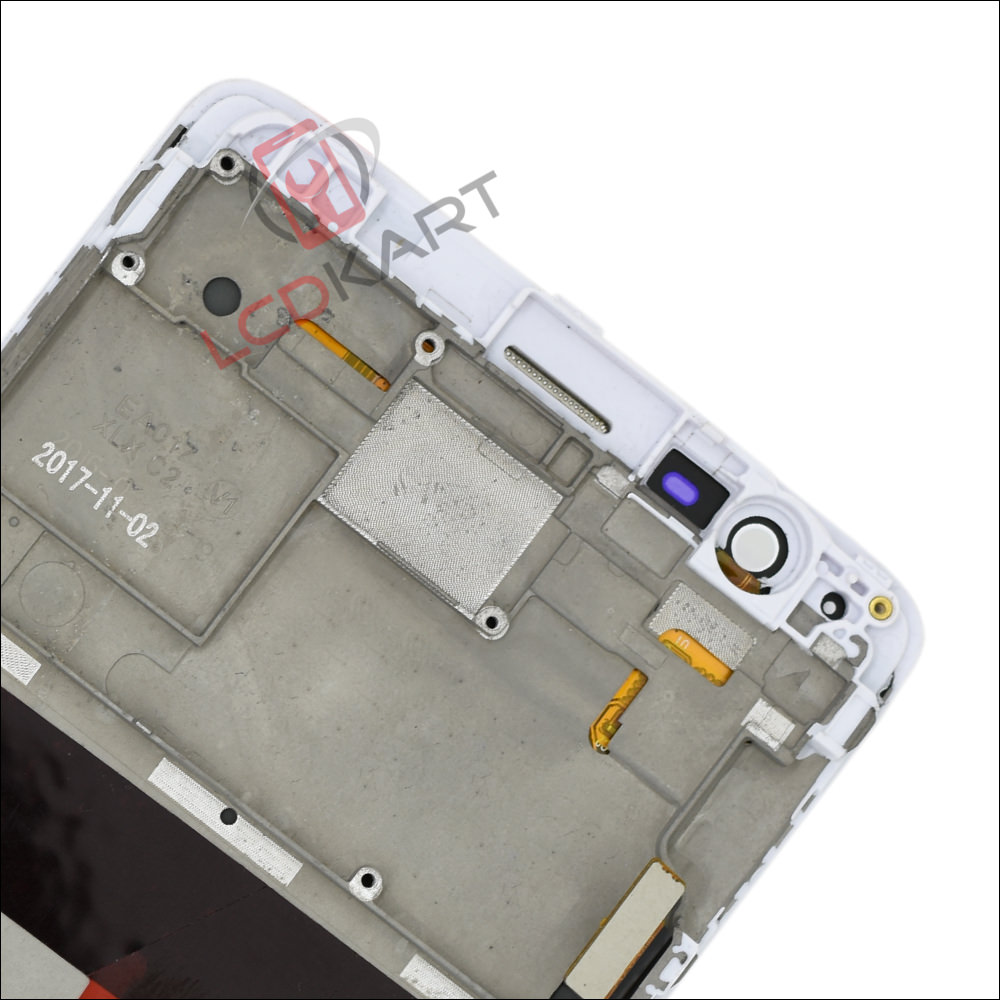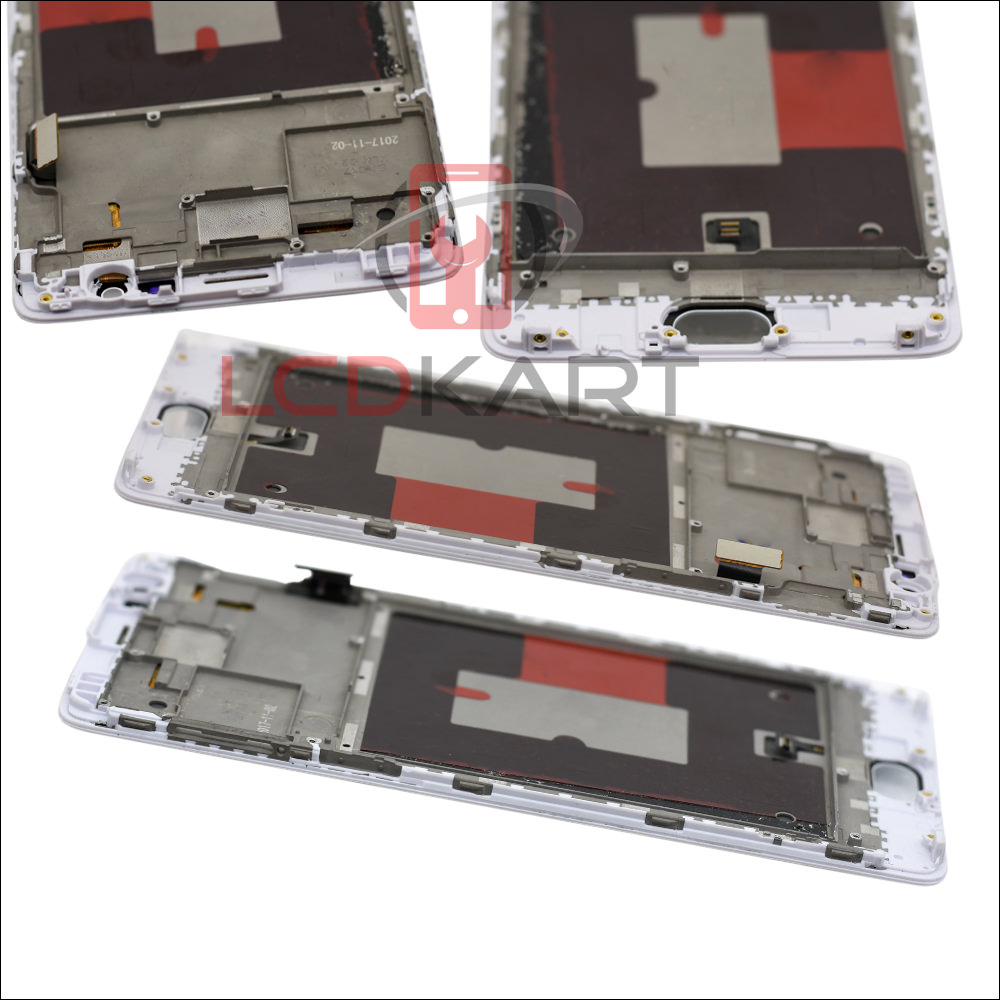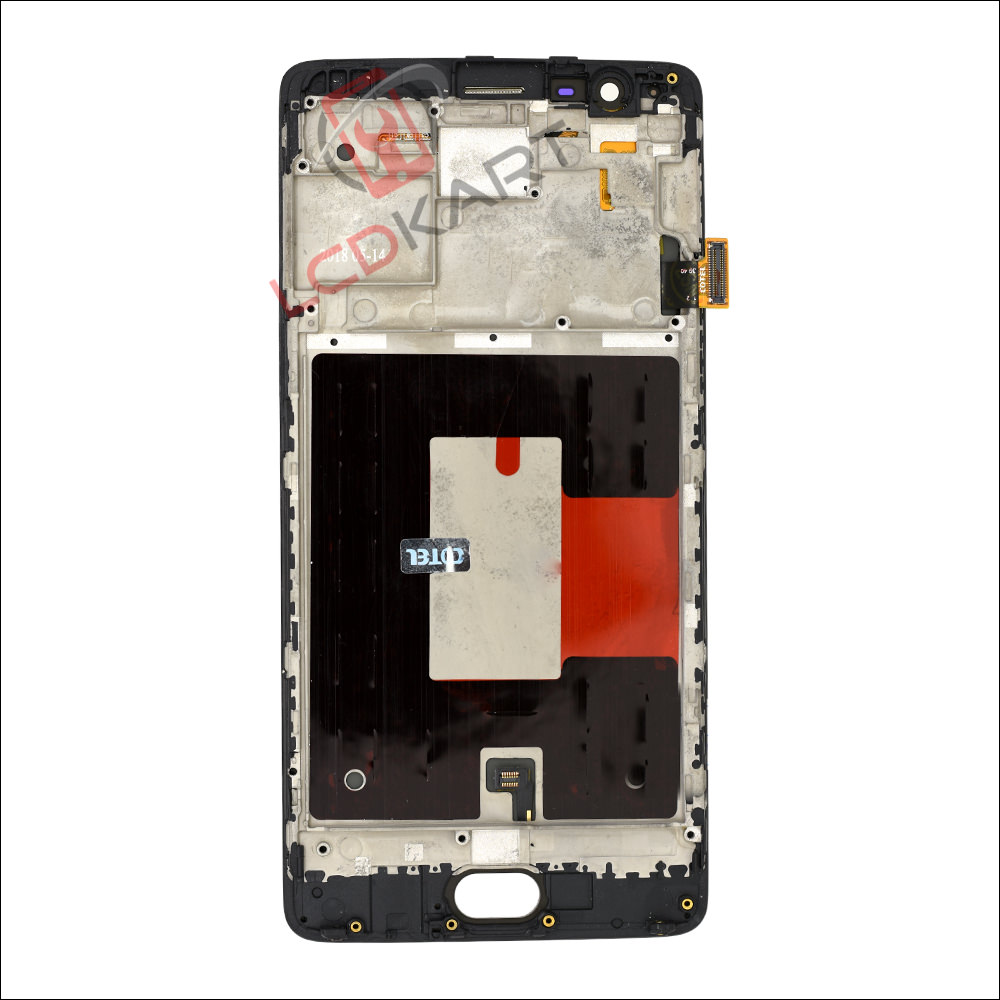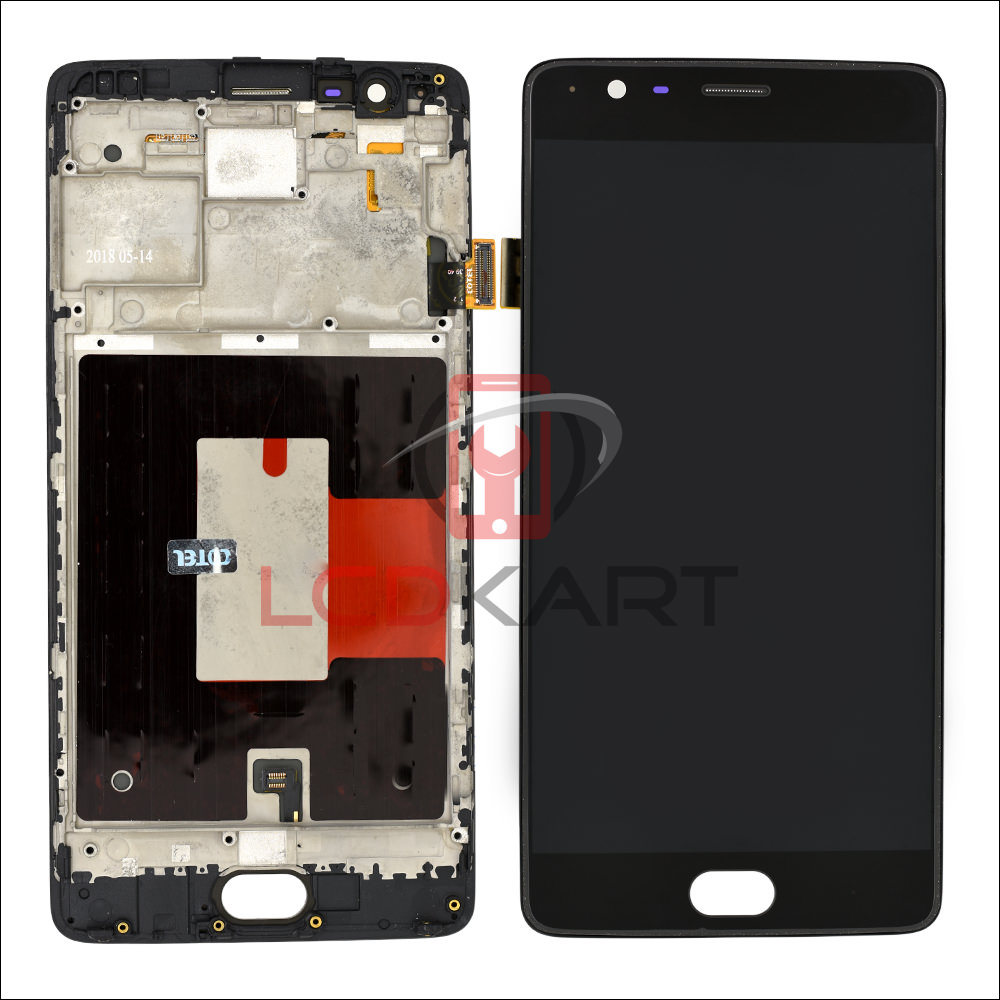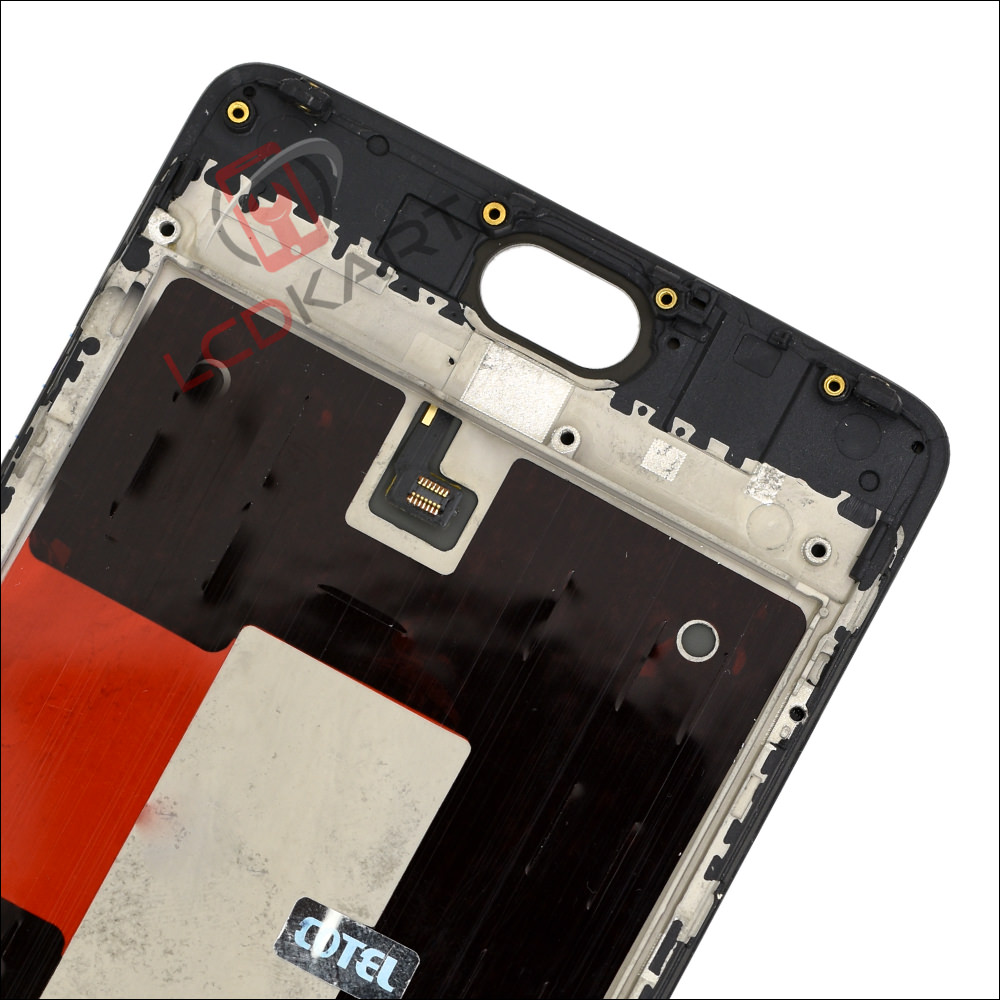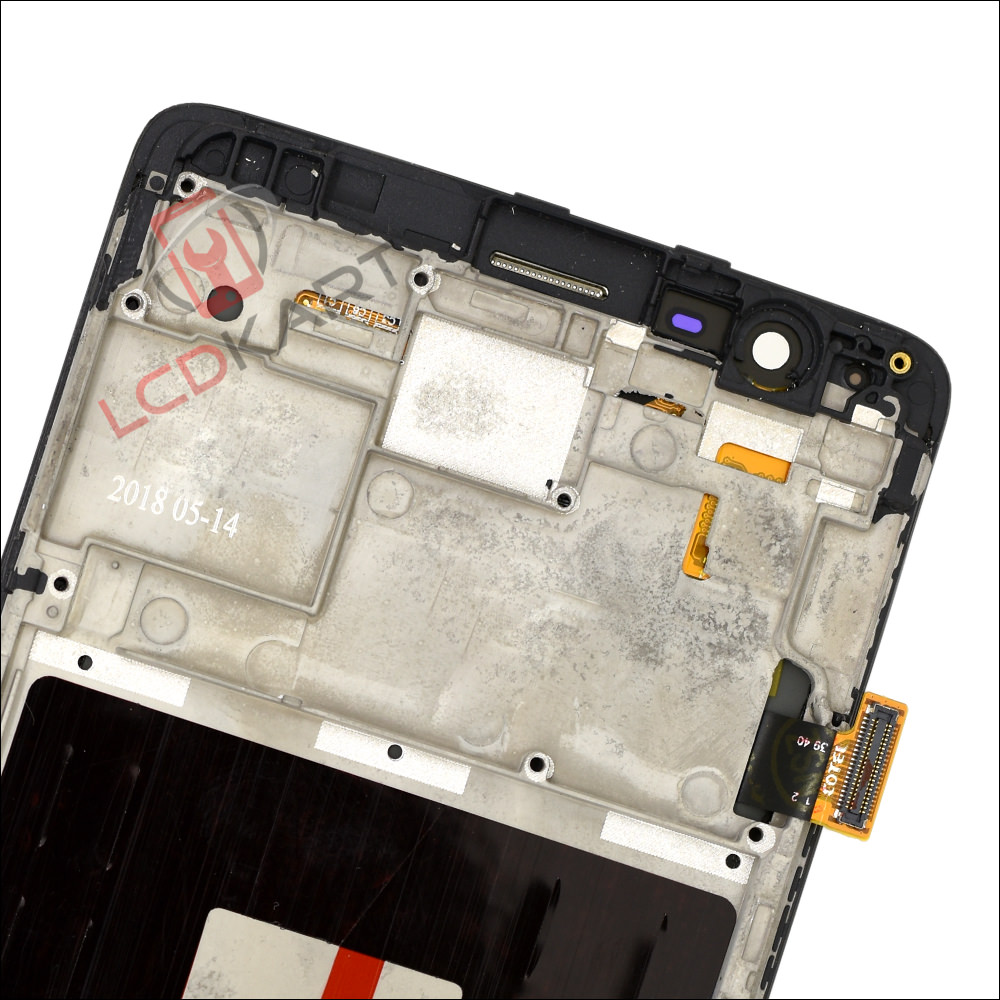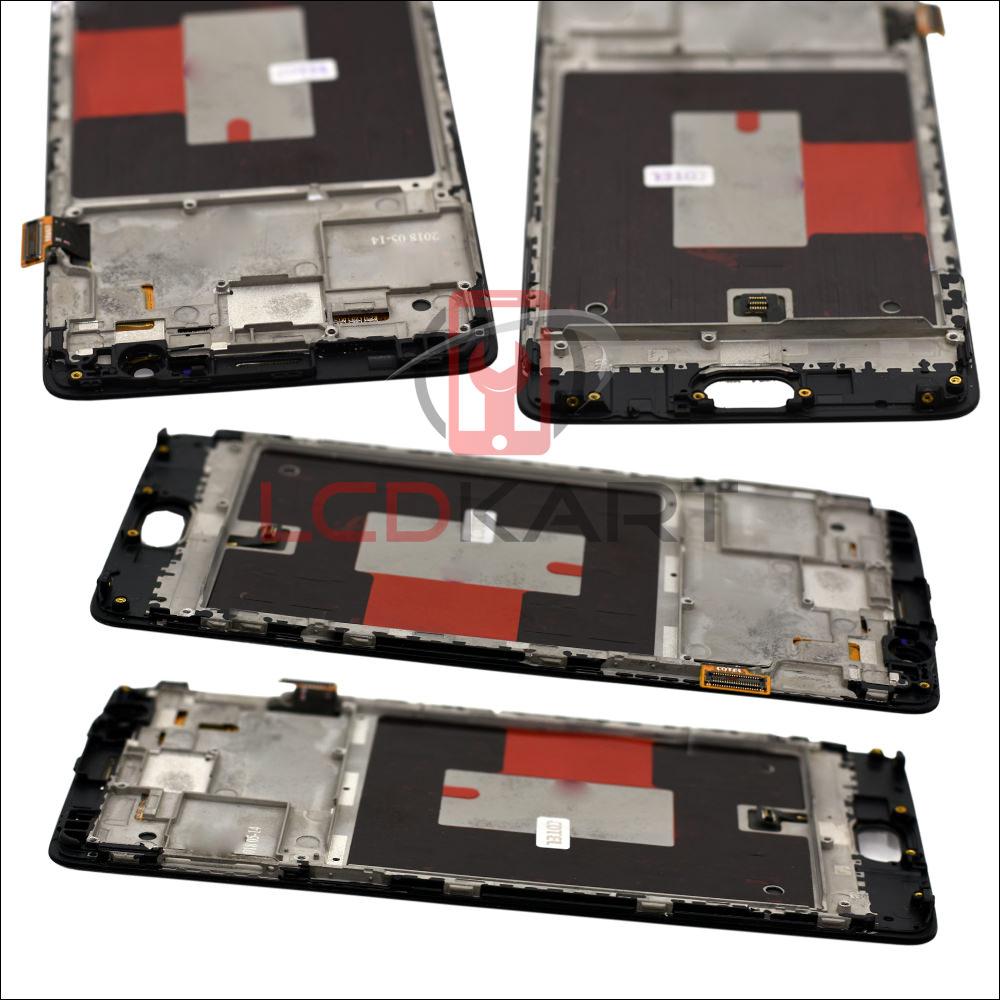 Frequently Asked Questions
When will I need the OnePlus 3 Display and Touch Screen Combo?
Despite high quality and gorilla glass protection, dropping your phone from a certain height and at a certain angle can cause the OnePlus 3 display to get scratched, damage the touchscreen and/or phone frame. Additionally, if a large force is exerted on the display, this may damage the touchscreen or diminish its responsiveness, partially or completely.
Even though this model usually works even after the display cracks, i.e. the touchscreen is functional despite shattered or broken glass, you will have to get OnePlus 3 display replacement which comes as a folder together with the display, touch screen and complete outer frame. This is what you require to repair a broken OnePlus 3 screen.
The OnePlus 3 display is not working. What should I do and what should I avoid?
If your OnePlus 3 display is not working, there is not much you can do except look for a 100% genuine OnePlus 3 screen replacement. As already mentioned, the manufacturer designed the display unit as a combo of display and the touch screen together. OnePlus three complete combo replacement is the best and long term solution to deal with a broken display problem.
On the other hand, there are some things you should not do. You should not neglect the damaged OnePlus 3 display screen as it can hurt you, i.e. your fingers or ear. If you have kids at home who play games with your phone, you shouldn't handover a broken phone to them as It is very risky for obvious reasons. Therefore, you should repair your device as soon as possible. Secondly, you should not cover the damaged display with a protection glass and leave it like that because this only protects your fingers. It does not protect the touchscreen from further damage and looks really bad.
Why is the outer frame important?
Even though you can find touch and display glass combo for OnePlus 3 model without the frame but it is highly recommended to purchase the combo that comes with the integrated frame, i.e. the OnePlus 3 Display and Touch Screen Glass Combo with Frame. The display is already fitted in the frame and no manual pasting is required.
The frame plays a very important role in holding the display tightly in its place. This ensures a long period of impeccable performance of your phone. You should also be aware that If you buy a display WITHOUT frame, you must reposition the new display into the old frame, which can be tricky and you might not be able to fix it perfectly. Furthermore, if your frame which holds the display is damaged too, then you must buy the combo with frame because the new display will probably not fit properly into the old, damaged frame.
What is OnePlus 3 screen replacement cost in India?
Another concern of many users who experience display or touchscreen damage is the one plus 3 display folder price. A quality, 100 % original OnePlus 3 screen replacement cost in India is around 5500- 5800 rupees If you are buying an AMOLED display. If you are buying a local TFT display (which is worst quality you can get), It will cost you around 1600-1800 rupees. Don't expect quality from cheap display units as they are cheap for a reason.
Can I replace the OnePlus Three display by yourself
Of course, you can do this only if you have the required tools and skills. You should first open the handset by removing two tiny screws in the bottom corners. The second step is to remove the back panel and then remove all the parts slowly one-by-one and fix them into the new combo. If you buy this with frame combo of 1+3, there is not need of heating up the broken display and removing it. As the new display comprises a new frame and is already pasted, the fitting is very easy.
One more rule of thumb is, never fix the display without testing it first. Although, all combos provided by us are 100% working and tested, however, still It is a very good practice to test the part before fixing. In a unlikely event, If you have some sort of problem in your phone, then you are in a situation to return the part. If you simply fix the part without testing, then you can't opt for a return or refund as It is a used part now.
What does the OnePlus 3 display replacement combo package include?
The combo you are seeing here includes the display and touch screen unit. This unit is pre-fitted in the outer frame which actually holds the display. So in more easy words, you are getting front half portion of your phone completely new. All you need to do is, take out the similar damaged part from your phone and fix the new one in place of that.
My OnePlus 3 display is not working. Is it safe to repair it myself?
If your display is not working, you must be aware that you have to change the whole touchscreen, display and frame structure. If you have the required skills and knowledge, as well as a couple of necessary tools, including spatula, heating device and screwdriver, you can order the combo and replace the display yourself. If not, you should leave this job to the professionals as you might further damage your device. Although replacing with frame combo is relatively easy but It still needs expertise as small parts inside the phone are fragile. Self replacement is certainly possible but ONLY If you have the required skills.
I am very lucky and found a spare part for 1800 Rs. Is this a good option for me to buy? 
This is definitely not a good option. You should understand that OnePlus three original display is actually an AMOLED display. If you are buying a cheap part, you can be sure that you are buying a TFT display which is not quality at all. Therefore, the part you are talking about is definitely a fake spare part that can further damage your device and will definitely decrease its performance. Therefore, you should always buy quality spare parts so that you don't face any issues in long term. The part you are actually buying will give you 30% quality of the original and on top of that, cause many other issues. Now you can understand If It is good option for not.