If you discover your Vivo V9 display is not working, the right step to take would be to hurry to replace the display. In most cases, you won't face any problems with Vivo V9 display unless you damage it. Accidental screen damage is the biggest reason of replacing the Vivo V9 Combo. The touchscreen of your phone is the most important part of your phone because, without it, nothing else can function well in the phone. So, when your Vivo V9 display or touchscreen is broken, you need to order for the original Vivo V9 Display and touchscreen glass combo to ensure maximum functionality and performance of your phone.
Never try to replace the display glass or touchscreen separately as any such move will affect the quality and functionality of your phone. If you want to regain your phone in its 100% original conditions, make sure you order for the original display glass and touchscreen combo. These two cannot be separated due to the dual technology the Vivo V9 uses. If you separate the display and touch screen by any means, you are going to destroy the quality of your phone.
What to do when you Vivo V9 display is not working ?
You don't have to panic over your smartphone's unresponsive display or touch screen glass issue. Instead of allowing your phone touchscreen problem to weigh you down, the best thing you should to do would be to purchase a Vivo V9 Display and Touchscreen Glass Combo. Replacing the damaged display glass will ensure no further damages occur to your phone. It is important you do the repairs as fast as you can as a way of safeguarding your precious smartphone from further complications. We will always advise you get an immediate repair and replacement whenever any part of your phone goes bad.
The first thing that comes to mind when your smartphone touchscreen no longer responds to your touches would be to run to the nearby authorized dealer for a replacement. The authorized dealer will most likely sell the original replacement pack to you and help you replace it. But this will always come with a much higher price tag. This explains why most people would rather go with cheaper alternatives. However, these cheaper alternatives come with no guarantee of quality and adequate performance.
If you choose any of the cheaper alternatives, such as buying from a local repair shop and have them install the new glass on your phone, you will spend less at first. But with time, the cheaper display glass will definitely malfunction, thereby prompting further replacements. Don't forget you purchased your Vivo V9 Smartphone due to its great functionality and features. Going for cheaper parts will compromise all the qualities and functions you have come to cherish in your phone. The low-quality replacement will cost you less as at the time of the repair but will lead to higher costs in the long run.
So, instead of spending less now and spending more in the future trying to get your phone back to its original quality and performance, go for the original Vivo V9 Display and Touchscreen Glass Combo and save yourself further repairs.  Going for the 100% original Vivo V9 display screen will ensure you have your 100% original Vivo V9 phone back to its normal conditions and performance. You can buy the original replacement glass combo from our online shop at a lower rate and have it installed by a reputable local repair shop. This way, you will get the original product and professional repairs at a much-subsidized rate.         
With our years of experience and excellent service delivery in this sector, we have come to be known as one of the most reputable online genuine phone parts vendors. This is why every one of our esteemed customer's shops with confidence and peace of mind when buying from us. We go to the extent of having every phone parts sent to us by the manufacturers checked for quality and functionality before we send them down to you, our customer. This is to make sure you are thoroughly satisfied with the products and services we provide at the end of the day.
How much is a Vivo V9 folder price of Touchscreen replacement?
The original Vivo V9 Display and Touchscreen Glass Combo costs as low as Rs. 2,800-3000. If you buy from our shop. If you buy from licensed dealers, you will get the same original combo pack at a higher price, but buying from local repair shops will mean getting a low-quality replacement glass at a lower rate. However, this low-quality replacement glass will give your phone a low performance, and make you spend more on further repairs in the long run.
Vivo V9 Combo's Specifications
100% Original and brand new display and touchscreen combo for Vivo V9.
6.3″ Full HD+ display with a resolution of 2280 x 1080 Pixels
Full warranty on the quality of the product with 100% Same colors, brightness and sharpness guaranteed.
100% Fully Functional tested parts with 30 days replacement guarantee.
Each piece is manually tested by expert technicians before shipping.
All Vivo V9 combos are tested on actual motherboards so no guessing, just original parts guaranteed.
Customer satisfaction is our motto, and genuine parts are our duty.
High-Quality Photos of Actual Vivo V9 Combo 
These photos demonstrate the actual product you will be getting. The Vivo V9 combo you are seeing here is 100% Original, tested and comes with the money back guarantee. Each combo is verified for working before dispatch so there is literally no chance of getting a defective combo. Still all parts come with 30 days replacement guarantee If any defects during testing the product.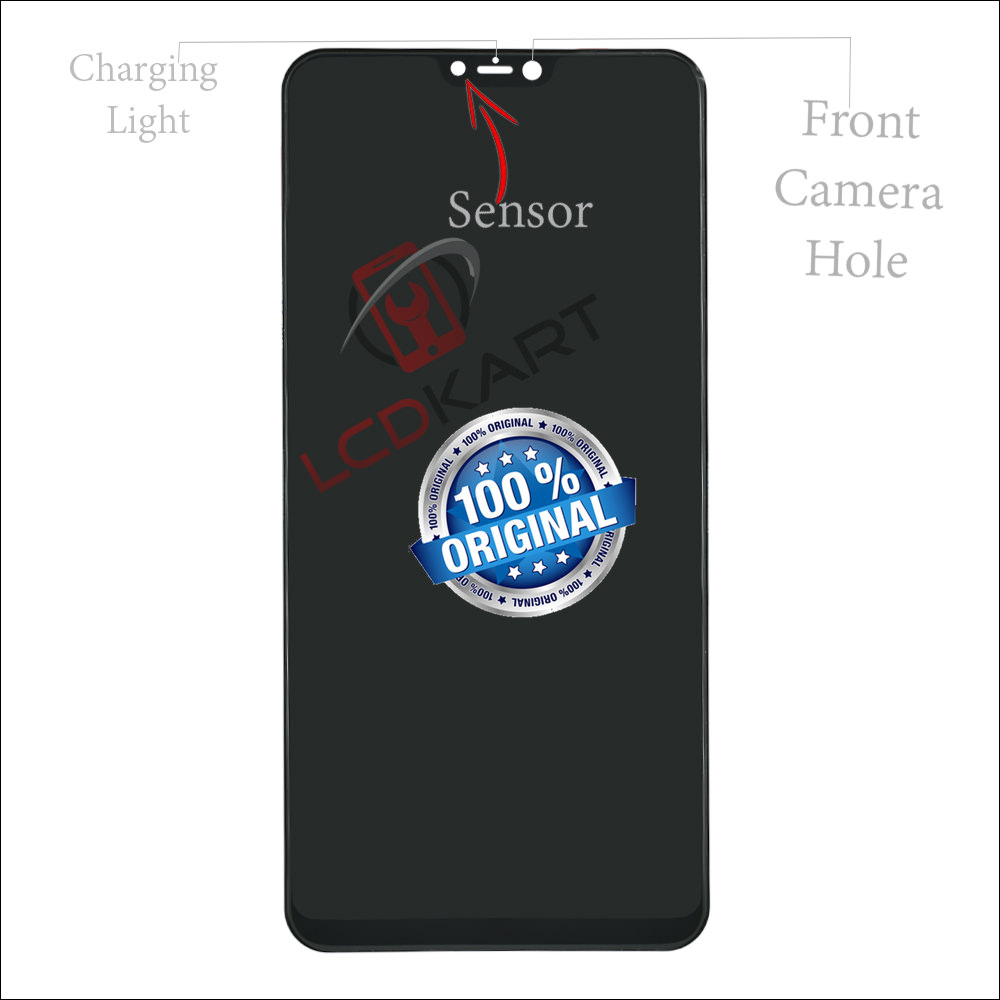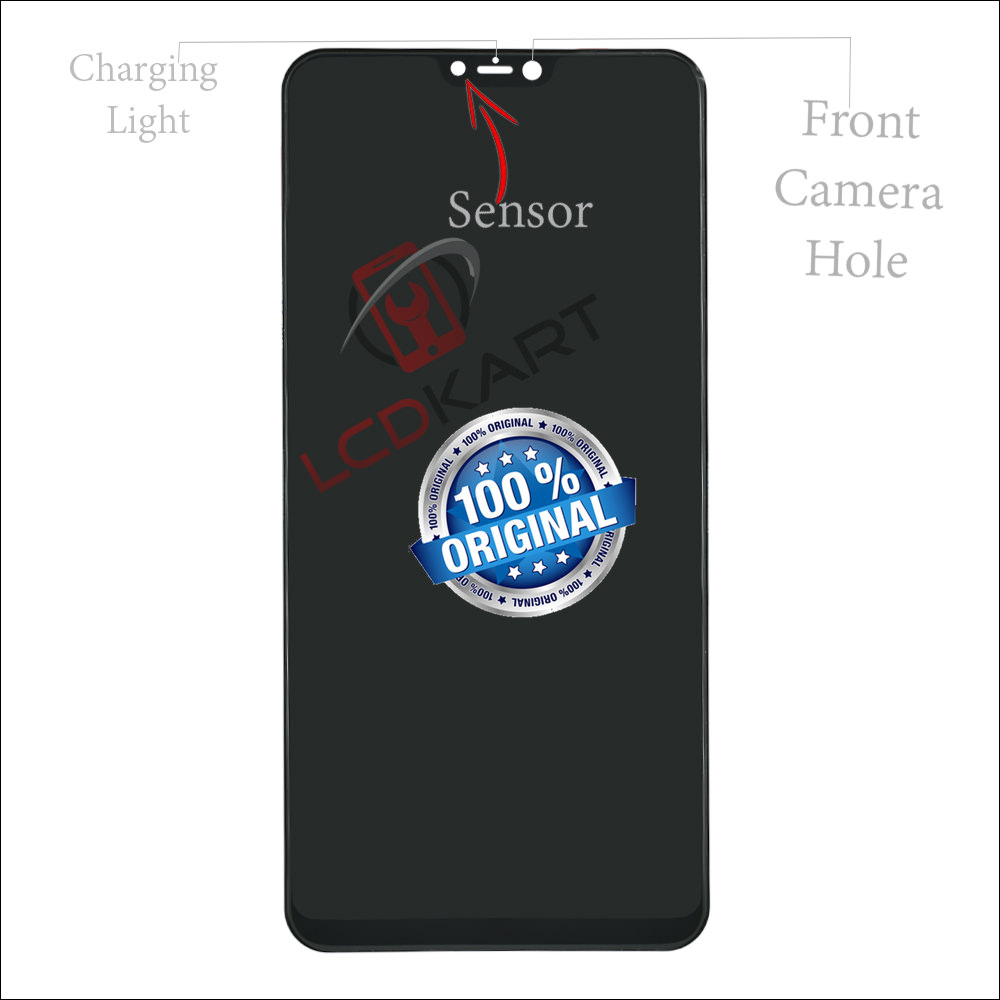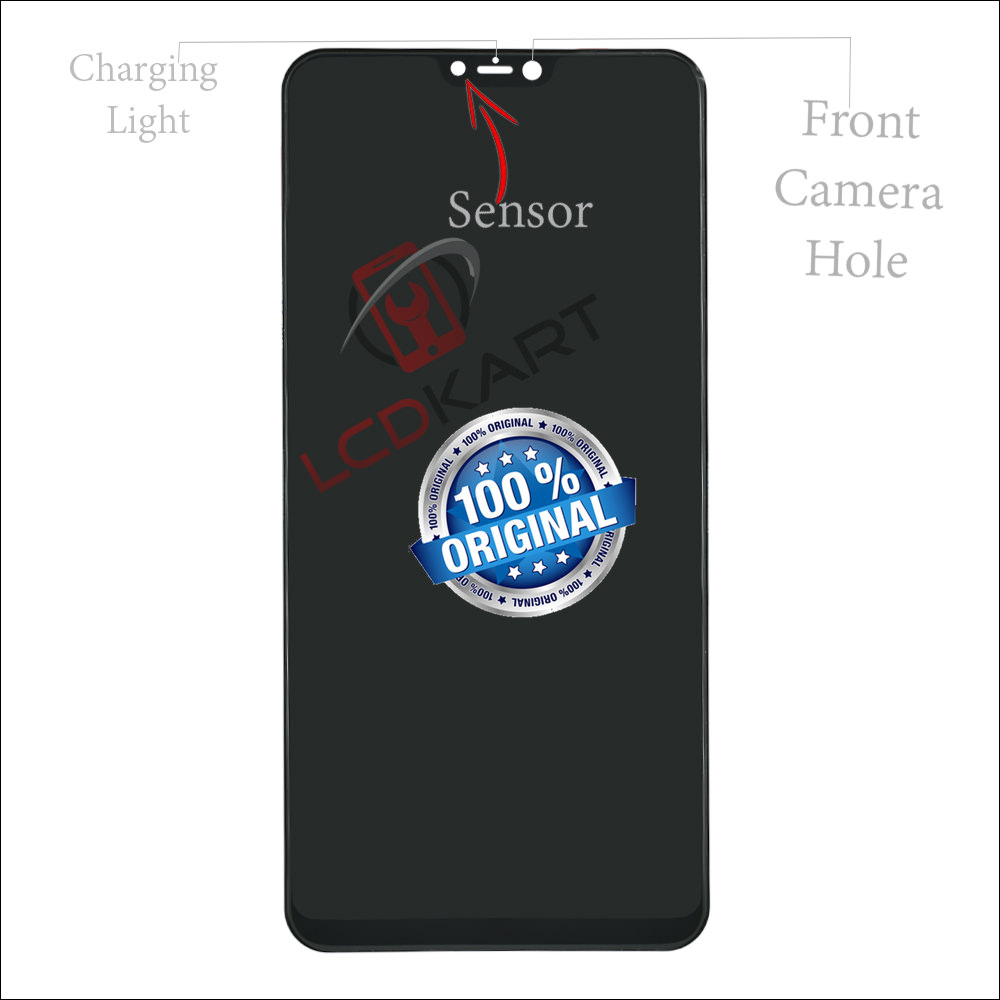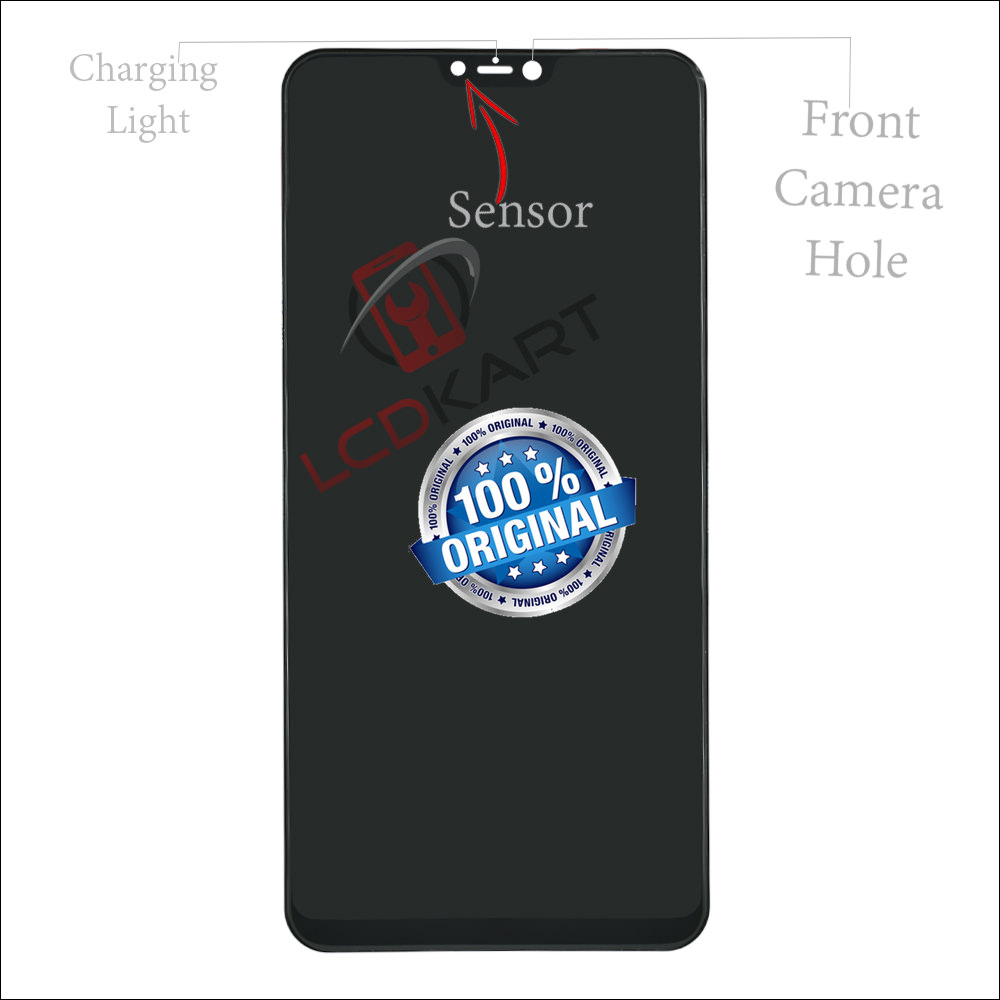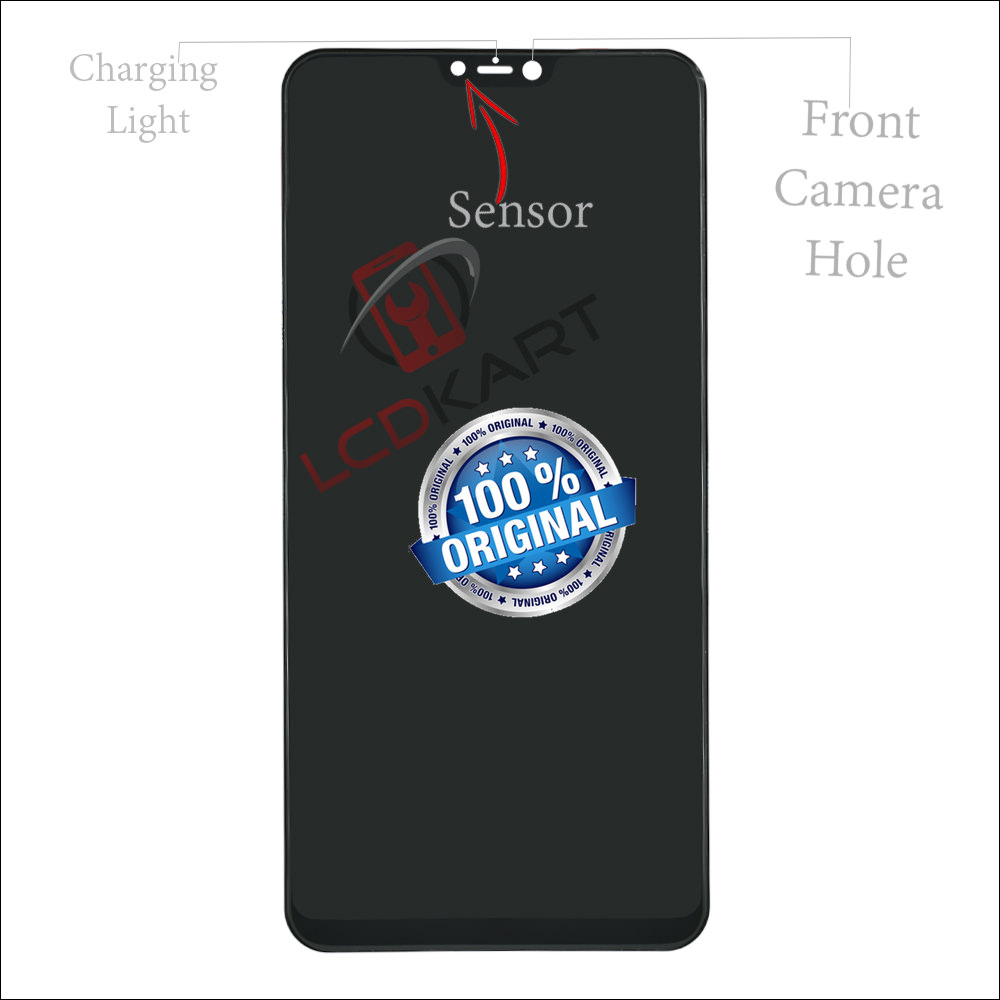 Frequently Asked Question
With all the technological advancements that make communication faster and hurdle-free, we can respond to all your questions fast. We are committed to our customers' satisfaction and do whatever we can to make sure we attend to all issues and answer all frequently asked questions. We have provided a list of the most frequently asked questions and their answers below. If you have any more questions, you can feel free to contact us using our contact details.
Does the Vivo V9 Display and Touchscreen Glass Combo come with a warranty?
There is absolutely no warranty on a damaged screen because that is customer's fault only. Any kind of lines on the display, white display and other similar faults are not covered under warranty because these are all related to physical damage. Always keep in mind that you can't make a physical damage look like a defect. Many people say that they did nothing and it happened automatically but such things don't work. If there is a problem coming due to internal or external damage done by the customer, It can't be replaced.
Can I replace only my Vivo V9 Display Glass?
This is not a good idea. It is an option you must never consider at all if you want to have your phone back in good shape after the repairs. We are strongly against the idea of trying to replace the damaged glass alone. This is because any attempt to replace only the damaged glass of your Vivo V9 will leave your phone malfunctioning. The Vivo V9 Display glass and the touchscreen come as one inseparable combo known as the folder technology. You cannot replace one without replacing the other. And any attempt to force it will leave you with a very unpleasant experience.
How possible is it for me to replace my Vivo V9 Display and Touchscreen Glass Combo myself?
This is possible only if you have the technicality and tools required repair and replace your damaged screen. You can still attempt to carry out the repairs yourself if you can watch enough video tutorials to learn how this works before you embark on the repairs. It is important you see some of these videos to make sure you do not damage your own phone further in your bid to save some money. The best thing to do when your display glass gets damaged is to go to a nearby repair shop with a track record for quality service delivery to have your phone glass fixed. Taking your new Vivo V9 Display and Touchscreen Glass Combo to a reputable technician is the only way you can guarantee the maximum functionality of your phone after the repairs.