Redmi Note 5 Pro Combo's Specifications
Authentic and brand new display and touchscreen combo for Redmi Note 5 Pro.
The display resolution is 1080 by 2160 pixels with 18:9 ratio and 403 PPI
Full warranty on the quality of the product with no hidden charges on the replacement for Redmi Note 5 Pro.
The display comes with the IPS LCD capacitive touchscreen, 16M colors with a size of 5.99 inches of FullHD+.
100% Fully Functional tested parts with 30 days replacement guarantee.
Each piece is manually tested by expert technicians before shipping.
All Redmi Note 5 pro combos are tested on actual motherboards so no guessing, just original parts guaranteed.
100% Customer Satisfaction is our main motive.
What is a Redmi Note 5 Display combo?
This is the part of the Redmi Note 5 Pro in which the display and touchscreen are attached to one another. The display and the touchscreen work as one entity in order to keep the mobile phone functional. You need to replace this combo If the display or touch screen glass is broken in your phone.
When should you get Redmi Note 5 Pro display replacement?
In the undesirable event of you having Redmi Note 5 Pro display problem, it is always necessary to recognize the issue. For instance, if you dropped your smartphone and touchscreen became unresponsive, you need to get a screen replacement ASAP. It is because sometimes the display damage may not fully stop your touchscreen functionality. Despite the fact that the touchscreen is somewhat functional it can still cause more damage to your phone over time. Hence, users are always advised to get a replacement for the phone as soon as possible.
What to do if your Redmi Note 5 Pro display is broken?
If you have broken your Redmi Note 5 display screen, then there is only one course of action that a mobile user can take, and that is to get a replacement. There are several approaches that an owner can take when getting a part replacement for their device.
The first and most obvious choice is to visit an authorized store. But as we all know it is the most costly way to get anything done. Next way to go about your display replacement, will be to get it done with the local repairmen. And when it comes to middle-class oriented smartphones such as the Redmi Note 5 Pro most owners tend to take this approach because it is cheaper compared to the authorized store. However, this is the most unsafe method due to the fact that local phone repair shops do not have genuine parts. And if they claim to fix your phone with a genuine part for additional cost our advice, don't trust them, because from the rational point it is obviously a fraud. There is no way that your local repair shop can give you a replacement of an authentic part with lower cost than the authorized store can offer.
Lastly, the best approach that you can take in replacing your Redmi Note 5 Pro display combo is to purchase the genuine parts from the trusted vendors such as our company and taking it along with your device to a local repairman. This way you will ensure to have the most authentic part replacement with the lowest cost bear possible. That is because you will get a 100% genuine part. And with the help of your local repairman, you can get your device fixed and fully functional with the minimal cost. Or if you have a Redmi Note 5 Pro toolkit and a technical knowledge about your smartphone you may try to change it yourself using YouTube videos that are available on the internet.  Although it is possible to replace on your own, we do not advise doing that. Because in case you will install the part inappropriately you will inflict more damage on your device. And you will still have to take it to the repair shop.
High-Quality Photos of Actual Redmi Note 5 Pro Combo
These photos demonstrate the actual product you will be getting. The Redmi Note 5 Pro combo you are seeing here is 100% Original, tested and comes with the money back guarantee. Each combo is verified for working before dispatch so there is literally no chance of getting a defective combo.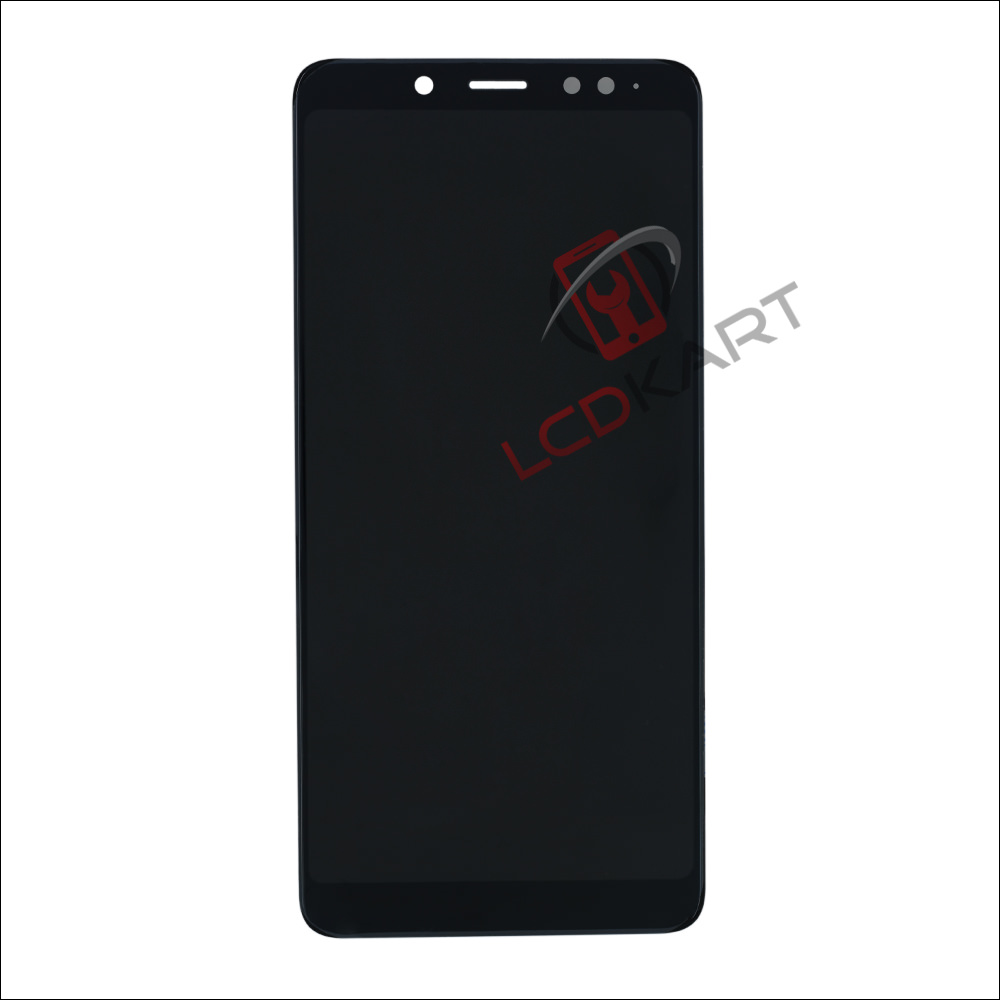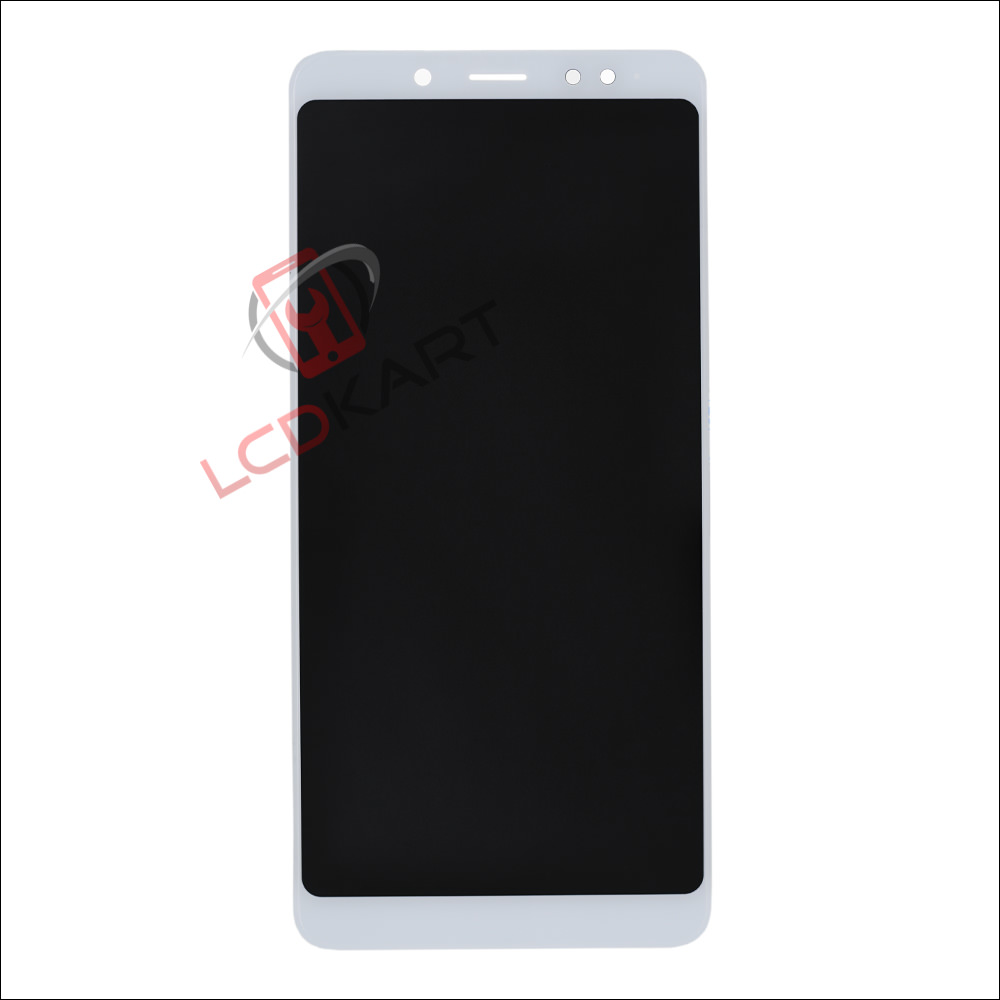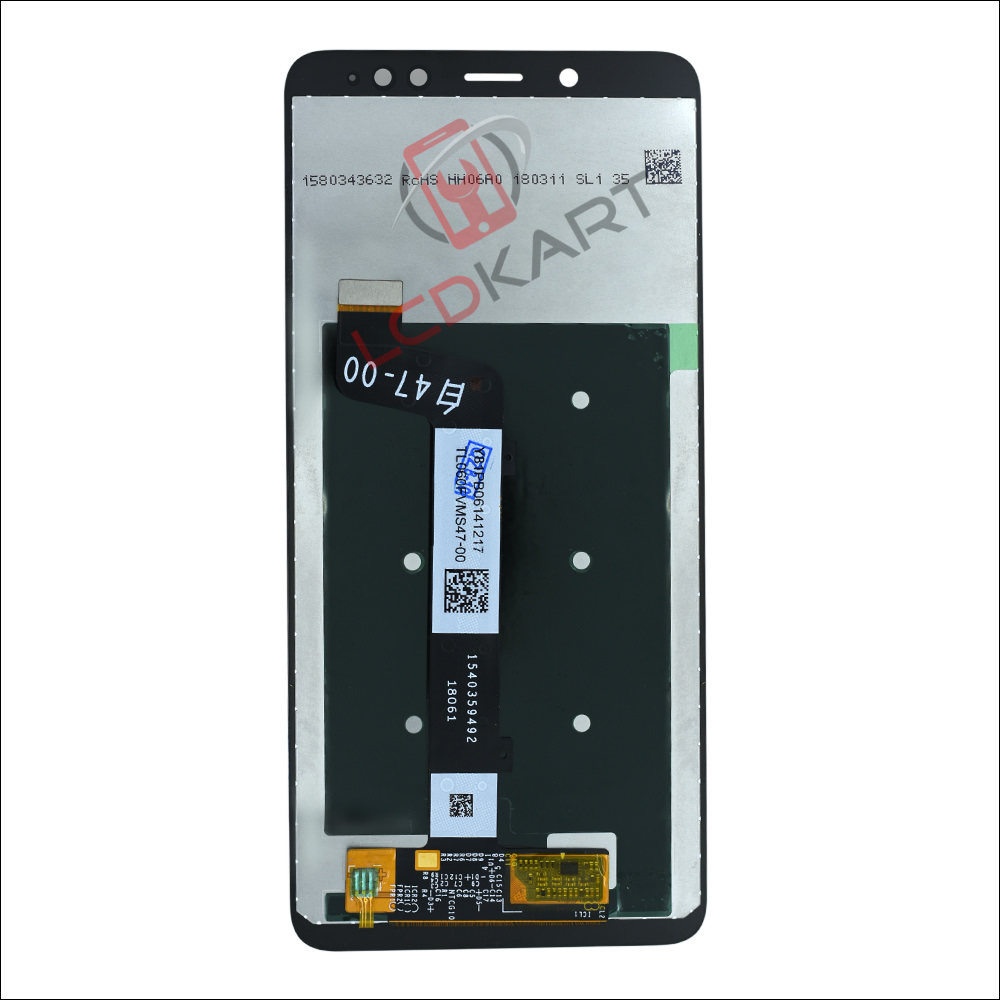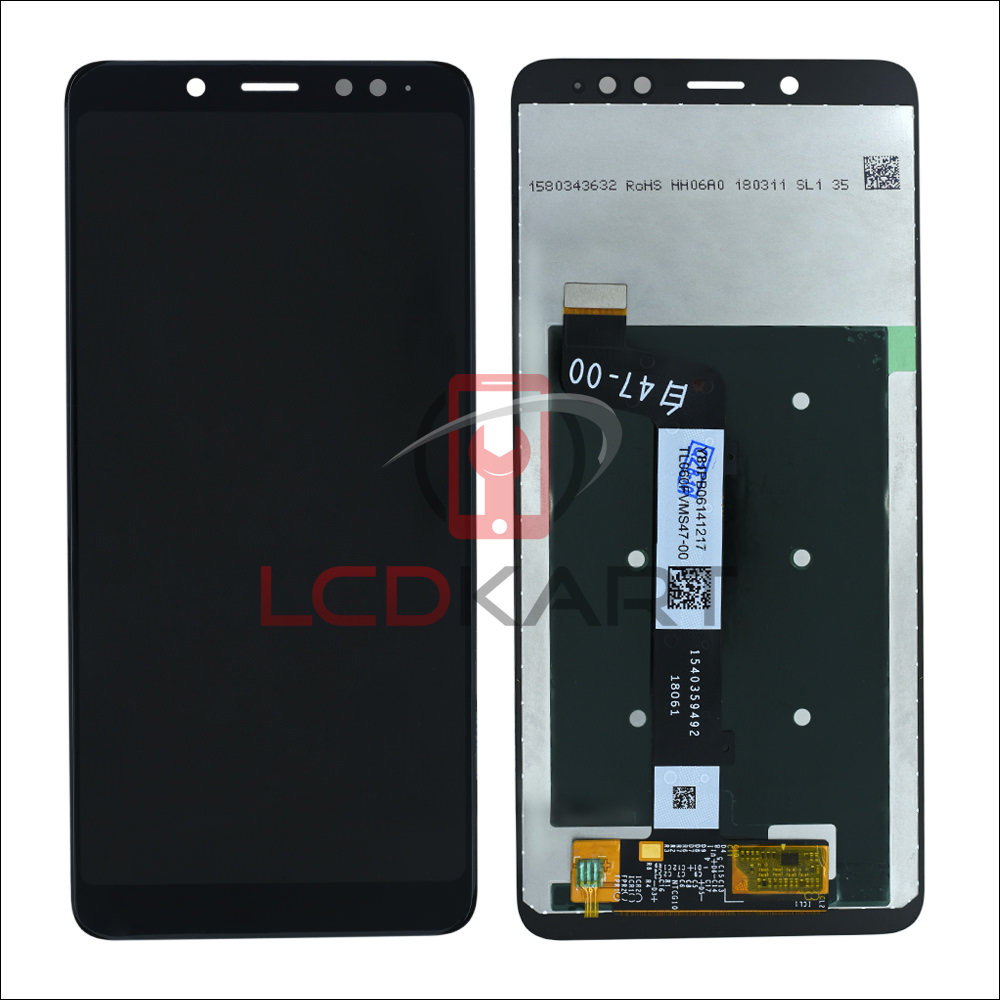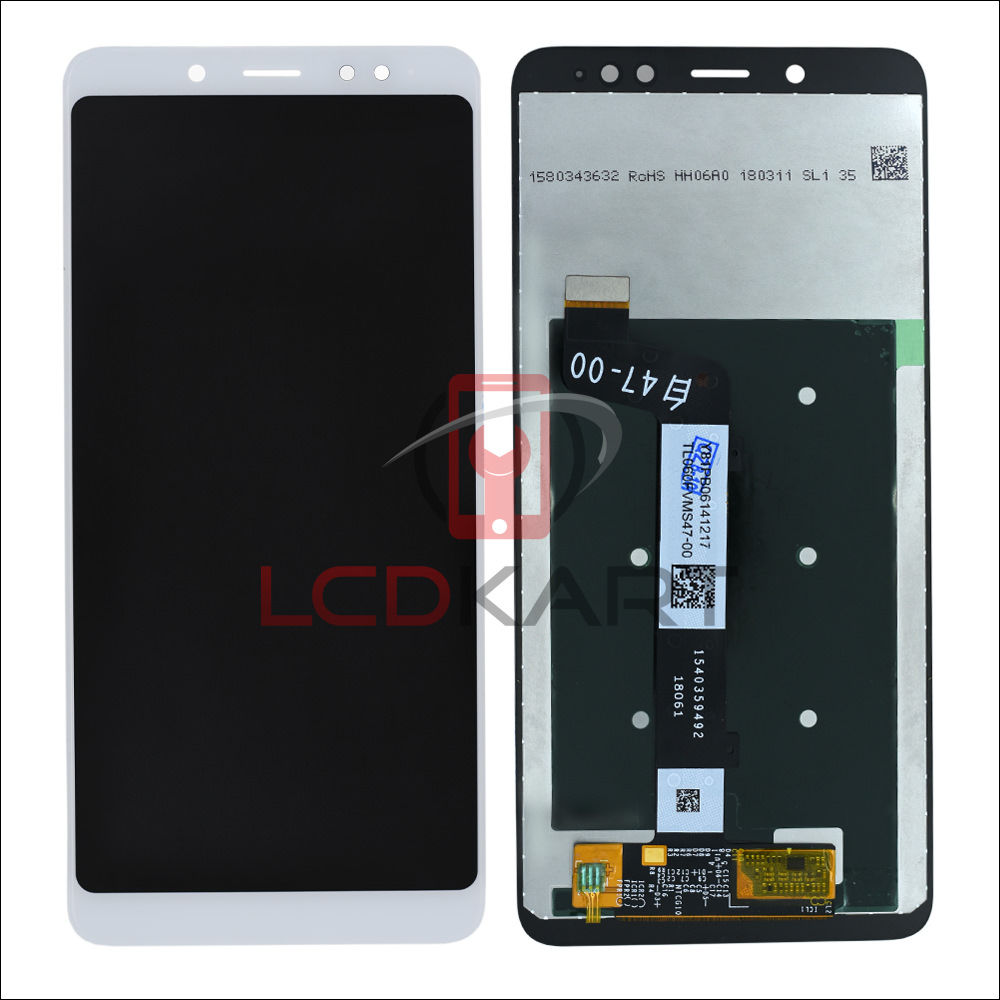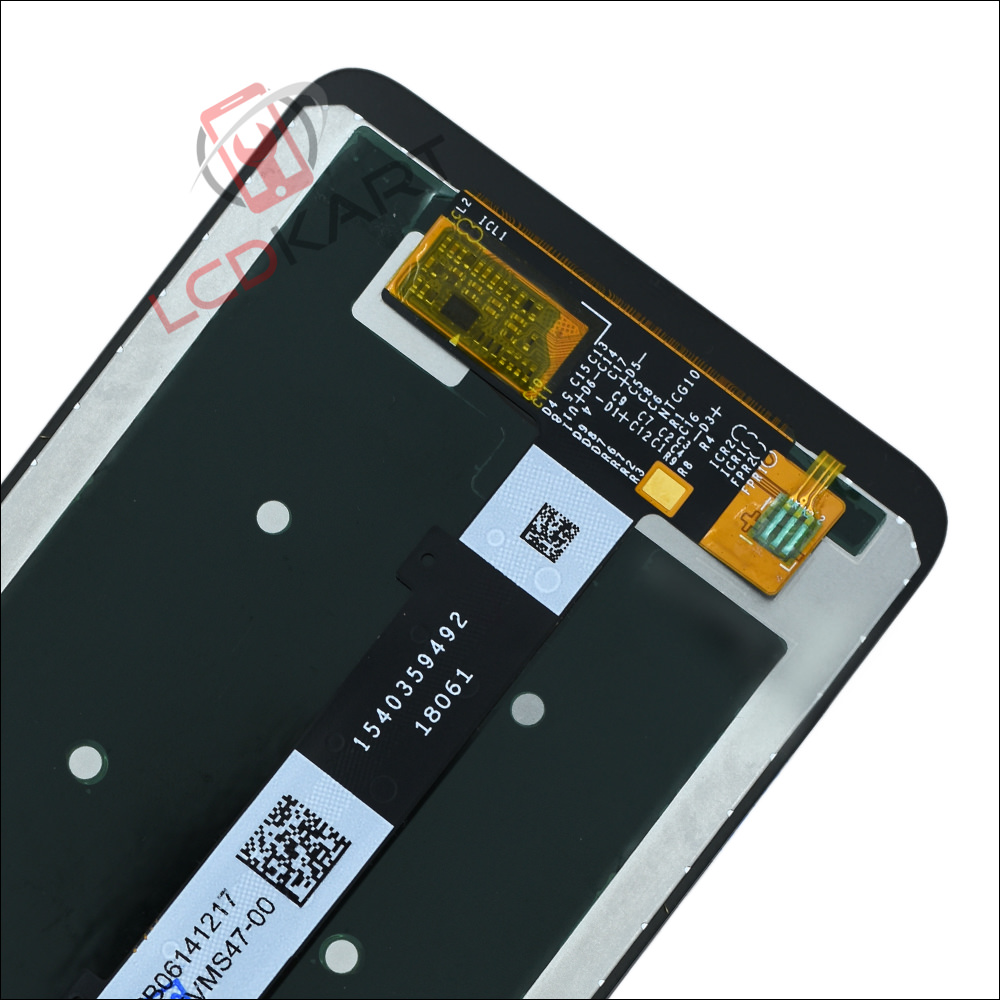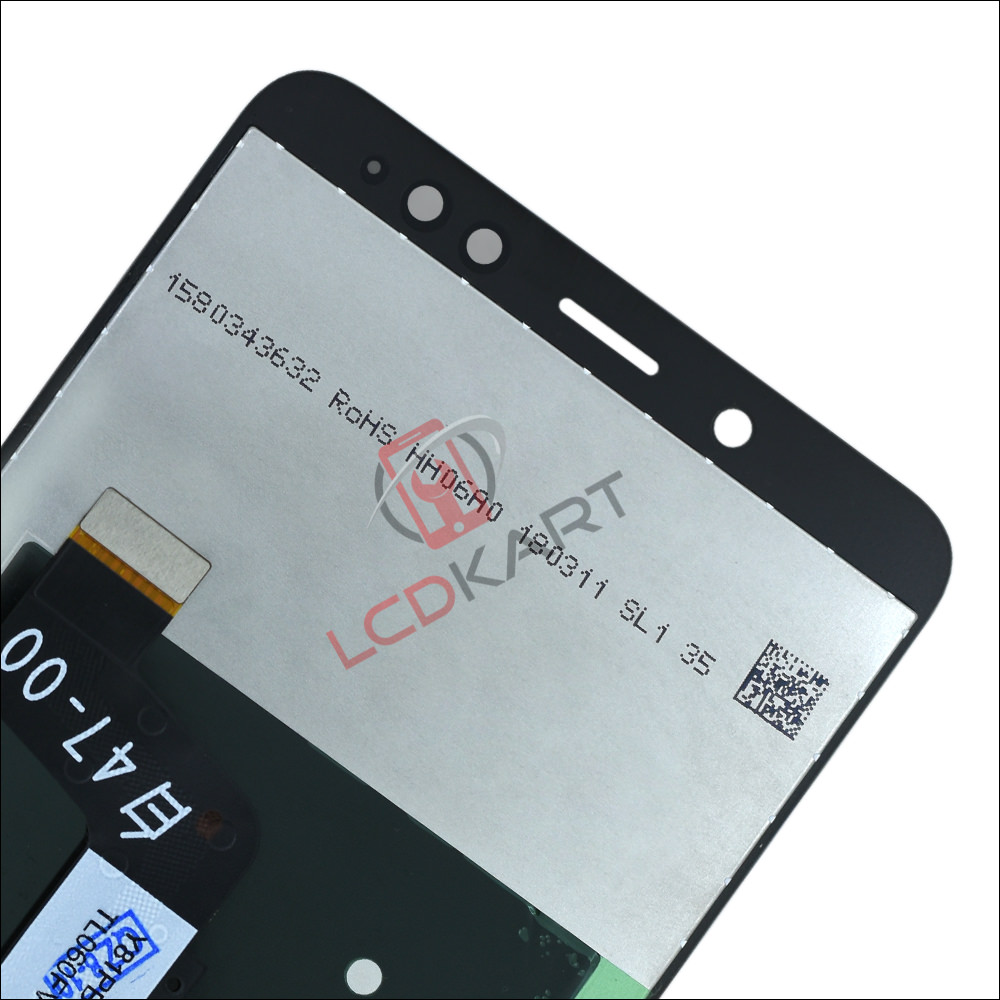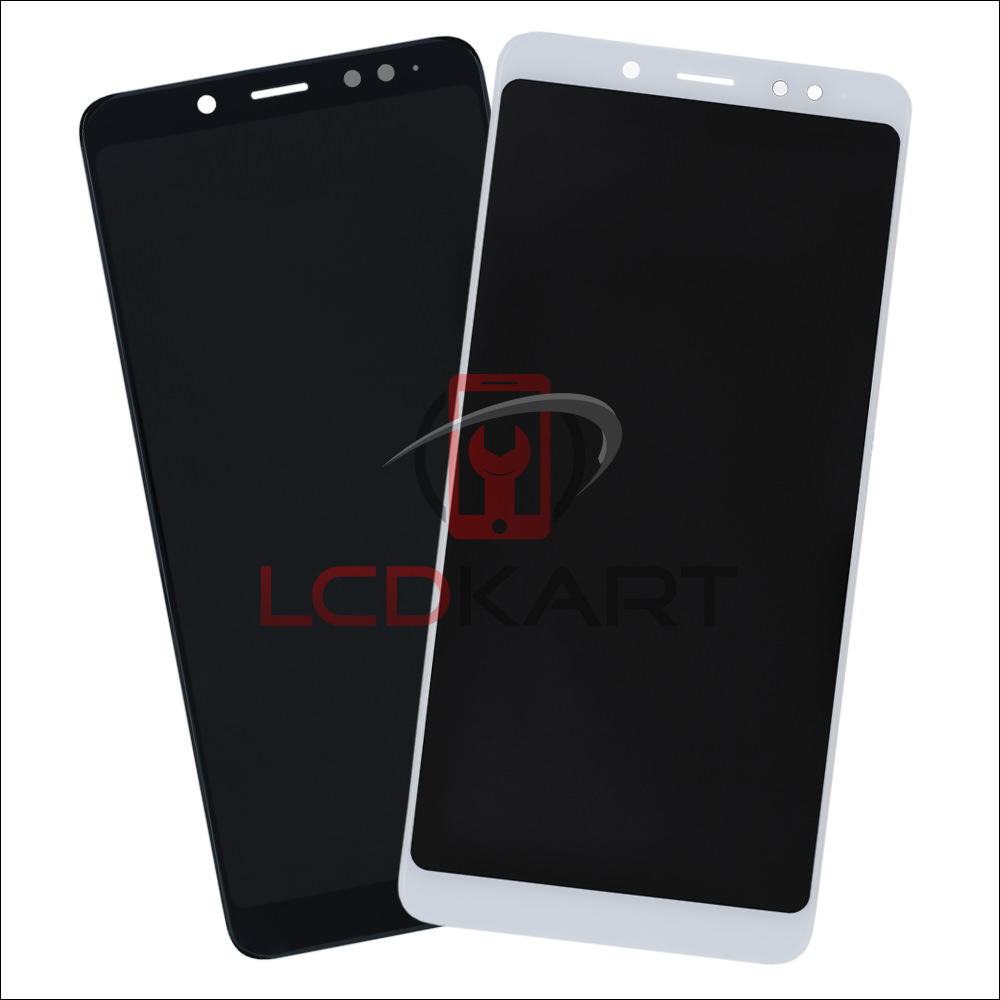 How does Redmi Note 5 Pro Screen replacement work?
If your Redmi Note 5 Pro display not working, you are not forced to change your display from us. But so you know Redmi Note 5 Pro is not the ordinary device that can function with cheap parts.  It will only cause more damage to your device. As we mentioned in the previous part of this article, there are other options to go about replacing your display. Nevertheless, to enjoy the best performance of your device it is advised to get genuine parts for your replacement.
Vendor selection to purchase your smartphone parts.
Selecting a right vendor of smartphone parts for your device is a first and most important step. This will ensure that you will get an authentic part delivered in good condition. Additionally, it will provide you with peace of mind and certainty regarding your Redmi Note 5 Pro display's future functionality.
The expertise of our company in mobile devices and their parts is obtained by years of experience and knowledge. Therefore, by purchasing smartphone parts from us you can be sure that you will receive fully functional parts with the guarantee that we receive them from our trusted suppliers and test them before shipping it. Each display provided is 100% Original Tested and comes with replacement guarantee for any defects.
What is the original price of Redmi Note 5 Pro display and touchscreen combo?
Redmi Note 5 Pro display price starts from Rs 1200 with 50% quality and such displays are easily available in local markets. This is something we are not dealing in. We are only dealing in original display and original version of display would cost around 2400-2600.
Frequently Asked Questions
In today's technological advancements era customer satisfaction, feedback and support are the necessities every business must recognize. Customers are growing more demanding towards business regarding the quality and the price of their product. Additionally, more and more business is entering the online market. Thus, it is crucial to gain customer satisfaction and trust in order to be competitive. Here we will provide some answers to frequently asked questions from our customers.
A) How much is the cost Redmi Note 5 Pro Display Screen replacement in India? 
A local (non-genuine) Redmi Note 5 Pro display and touch screen combo will cost around 1100 Rs if you purchase your display from local shops. This is something we don't sell and recommend. You really don't need to compare our prices with the local copy display as those copies are easily available anywhere. The quality (Colors, Brightness, Contrast) of those screens is actually 50% of the original display and that's why they are cheap.
The Redmi Note 5 Pro combo we sell on LCD Kart is guaranteed to be 100% Original and tested without any quality issues. The colors, brightness, sharpness, contrast and smoothness will me simply 100% perfect. Quality parts can be costly but they are totally worth the investment.
B) Is there any warranty for the Redmi Note 5 Pro broken Screen?
Redmi Note 5 Pro Screen Warranty comes with the manufacturer's warranty of 1 year that only covers the dysfunctional display replacement. That means any accidental or liquid damage will not be covered under this warranty. Meaning, if you drop your phone and broke it you will pay for it yourself. Any other damage which is a result of your mistake is always out of warranty.
C) How can I replace Redmi Note 5 Pro glass only?
Redmi Note 5 Pro only glass can be replaced but that is for people who want a super cheap quality outcome. In about 50% of cases, you won't be able to replace the glass successfully and in other 50%, the results will not please your eyes. So you will end up spending money and getting dis-satisfactory results in return. That's why only glass replacement is not recommended from our perspective.
D) Can I DIY my Redmi Note 5 Pro glass combo?
Absolutely! Only if you are confident in your technical abilities and are aware of Redmi Note 5 Pro's internal design. There are many videos on websites such as YouTube that demonstrate display combo installment. Hence, it is possible for you to make the display combo replacement yourself. Although, we do not recommend making a Redmi Note 5 Pro display replacement on your own if you are unsure. Many owners try to this method and fail, and in doing so cause more damage to the device, which in turn forces them to visit a repair shop, spend more money and time on parts replacement.
E) What you get when you order from us? 
Through ordering from us you will receive 100% genuine Redmi Note 5 Pro display and touchscreen combo. We are selling this in Combo format only as that is the best thing you can get for your phone after a broken screen. Despite the fact that tons of other cheap solutions are available, we don't recommend them because of quality reasons.