We appreciate your order with LCD Kart, and we have partnered only with reputed courier companies to ship your orders. We choose the best carrier for your Pincode and ensure you can get your order delivered anywhere quickly and safely. You can get answers to all shipping and delivery-related questions here.
Shipping Information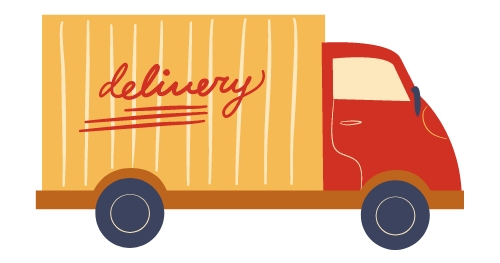 Q: How much do you charge for shipping?
We offer free shipping, and you don't have to pay any charges.
Q: How much time do you take to process and ship the order?
We normally ship your order on the same day when you place the order, and in the case of a prepaid order, we ship your order right away (normally within an hour). In the case of Cash on Delivery orders, our order confirmation team will call the registered mobile number in your order. All Cash on Delivery orders needs additional verification because we want to avoid fake orders. 
The shipping time is :
For Cash on Delivery Orders – Within

24 Hours (Monday to Saturday)

For Prepaid Orders – 

Within 1-3 Hours  (Monday to Saturday)
We don't ship any orders on Sundays and Public Holidays as our delivery partners are also closed on that particular day.
Q: Which courier partners do you use?
Our Preferred courier partner is Bluedart, and we also use FedEx, Ecom Express, DTDC, Delhivery, Aramax, and Speed Post as required.
Q: Can you ship via a particular courier partner on request? 
We choose the best shipping service for your Pincode and decide on the courier partners ourselves. If you want us to ship via a Specific courier partner, we can do that, but please ensure that you contact us immediately after placing the order.
Please call at 8302263606 and tell us your order number and preferred courier partner. We know that you ask about a specific courier because other couriers might ask you for self-collection from their office, and your desired courier service delivers it to your doorstep.
Q: How many days does it take to deliver the order?
We ship your orders from our Bikaner, Rajasthan office, and all nearby orders can be delivered within 24-48 hours. Here is the estimated delivery time :
Estimated Delivery Time
North India                              
2-4 Business Days
South India
4-6 Business Days
East India
5-6 Business Days
West India
5-7 Business Days
IMPORTANT: Please note that we are not responsible if a package is undeliverable because of missing, incomplete, or incorrect destination information. Some customers place orders with very little information or enter the wrong Pincode during the order.
Our automated system and order confirmation team try their best to avoid such issues by verifying the shipping information with every customer. We will certainly help you with the delivery even if you've not provided the complete information, but you've to allow additional 2-3 days for us. Please also note that these are almost accurate delivery estimates. Still, factors that commonly affect shipments, such as weather delays, holidays, and local conditions, are completely out of our control, and we appreciate your cooperation.
Q: Do you provide the tracking details? 
Yes. After shipping the product, you'll get an SMS with your personalized tracking link. We'll also inform you about the courier partner's name and tracking number to track your package. The tracking link will always have the latest update, and whenever you click on the tracking link, you'll know about the parcel's current location. 
Q: What if the tracking link doesn't work?
Please contact us at 8302263606 and let us know your order number. We'll check the shipping status and update instantly. We share the tracking link only after shipping the parcel, so you should never face any problems with the tracking link. Still, we are always here to assist you in case of any issues.
Q: Can you expedite the shipment?
Some customers ask if we can deliver the parcel within 48 hours because they need a product urgently. We are sorry, but such guaranteed deliveries are not possible. We understand your urgency, but the current delivery conditions don't have any such provision even if you pay extra.
Q: Do you ship internationally?
No. We don't ship Internationally but only within India.
Delivery Information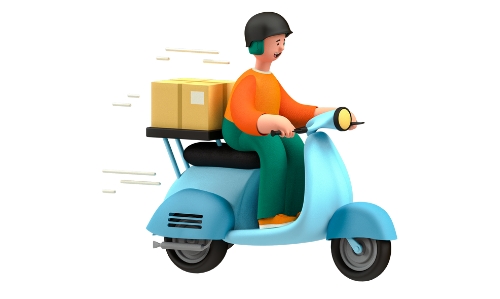 Q: How many attempts will the courier make to deliver my order?
All the delivery partners typically make three attempts within five business days to deliver the order. Please keep your mobile phone on and take calls so that the courier boy can reach you to deliver your shipment. If you don't take all the calls, you might miss the delivery call, further delaying the delivery.
Q: Can you deliver my order on a particular date and time at my convenience?
Sorry, but there is no option to select a particular delivery day or time. We will certainly be working on this with our courier partners to give this as an option to our valuable customers in the future.
Q: The courier person isn't delivering the parcel deliberately. Where should I complain?
Suppose the courier person is not calling you for delivery and you are receiving a message saying that you weren't available for delivery. In that case, the courier person is doing fake updates in the system. In such conditions, when delivery doesn't happen on time, please contact us at 8302263606 and let us know your order number. We'll escalate this issue with the respective courier company and arrange the delivery as soon as possible.
Q: My order has reached the nearest delivery center, but why isn't it out for delivery yet?
The courier service delivering your order is responsible for ensuring that your order reaches you within the delivery date. You'll get an SMS or Call once your shipment is out for delivery. If the delivery date has already elapsed, you can always contact us at 8302263606 for escalation. We'll get in touch with the respective courier company and arrange the shipment.
Q: The delivery boy never called me and did a fake update. What to do now?
In some cases, customers say that they didn't receive any call from the delivery partner, and the shipment status was updated as "Address Not Found" or similar. In such cases, we escalate the issue with the courier company, and most of the time, the courier company shares the actual call logs with us. The delivery boys call customers in most cases, but please contact us for escalation if you didn't receive any calls. Before you contact us, please ensure that you have not missed any calls on that particular day.
Q: My order status shows 'Out for Delivery',  but I haven't got it yet. When will I get it?
The courier service will contact you for the delivery of your order. Please check your SMS for more details. For example, if the order was updated as "Out For Delivery" at 11.00 AM, please wait till 6.00 PM before escalating the case.
Q: Do you allow open delivery?
Sorry, but we don't offer open delivery. You'll receive the package in sealed condition, but it is impossible to open it first without paying the money. None of our courier partners allow open delivery. However, if you excessively worry, you can always record an unboxing video when you open the parcel. This video will prove the content you received inside the box.
Q: What if the product arrives damaged? 
We ensure packing the products in the safest possible way. Still, if you receive a product in damaged condition, please get in touch with us, and we'll replace it for you. As we deal in fragile products, please record an unboxing video so that you can share it with us as proof of what you received. Any damage in transit is our responsibility, and we'll replace it for no charge.