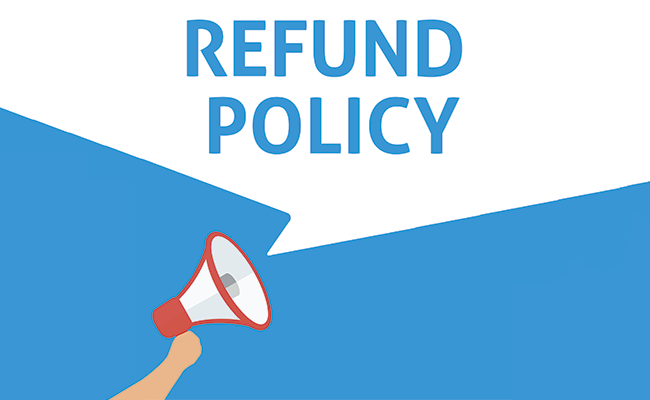 If you want to know more about the refund policy, you'll find complete details on this page. For any questions, you can call us directly at 8302263606.
We always deliver your orders accurately, but you can always contact us for a refund for any reason whatsoever. Just ensure that you've not used/installed/damaged the product. On this page, you can get complete details about our refund policy.
How To Apply For a Refund?
You can initiate a refund request by calling us at 8302263606 or emailing us at support@lcdkart.com. Please mention your order number in all the correspondences so that we can find your order easily.
You can also send a WhatsApp message to 8302263606 to initiate a refund request, and we'll process your request within one business day.
Which Conditions Are Eligible For A Refund?
You can avail an easy refund under these conditions.
You ordered the wrong product.
You received the wrong product.
If the product never arrived and you had paid for it in advance (Delivery and Courier Issues).
The product was damaged on arrival.
Color Mismatch.
Quality Issues.
Faulty or Defective products.
Changed Your Mind
Faulty Motherboard issues (You can return the display if your phone has hardware issues).
Which Conditions Are Not Eligible For A Refund?
You can't avail a refund under these conditions.
Damaging the product during installation.
Products that are broken after use.
Erupting the flex cable of the display during installation.
Used products you've permanently installed/fixed on the phone using glue or double tapes.
Products that have no screen guard or warranty stickers (because these were removed by you).
Any issue on your side that renders the product into a useless condition.
What Is The Time Frame To Apply For A Refund?
You should apply for a refund within 30 days after delivery. For example, if you ordered the product on June 1 and received the delivery on June 6. The 30 days count begins from the delivery date, not the ordering date.
You should return the product in brand new condition as we supplied and this is the only condition for a refund. We can't issue refunds for used/installed products.
How Will I Receive A Refund In Case Of Cash On Delivery?
In the case of Cash on Delivery orders, you'll receive a refund in your bank account, and you'll need to provide your bank details to us. You can send your details to support@lcdkart.com or send them on WhatsApp to 8302263606.
Here are the required details :
Bank Account Name
Bank Account Number
IFSC Code
If you want to receive a payment via other methods, currently, we can transfer the refund amount via these methods :
PhonePe
Google Pay
Paytm
UPI
The processing time is 48 hours after receiving your details, and once the refund is completed from our end, we'll send an acknowledgment for the same.
How Will I Receive A Refund If I Paid Online?
Once you've canceled your order, you'll instantly receive a confirmation email from us saying that your refund has been initiated. The amount will be credited back to the original mode of payment. Here are the refund timelines :
Credit /Debit card – 7-9 business days
Net Banking Payments – 7-9 business days
UPI and Wallet Payments – 5-7 business days
How Can I Know The Status Of My Refund?
You can call us at 8302263606 or email us at support@lcdkart.com. For faster resolutions, we recommend sending a message on our WhatsApp support number 8302263606, and you'll receive a response almost instantly.
Do You Charge Any Fees For The Refund?
No. We don't charge any fees for the refund, and you'll receive a 100% refund of the amount you paid for the product.
What If The Refund Is Not Credited In The Promised Timeframe?
Although it is highly unlikely to happen yet, you can call us at 8302263606 in this regard. Before calling us, please check the payment instrument's statement to verify that the refund amount has not been credited yet.
For example, if you paid via Credit Card, please carefully check the Credit Card Statement, and refunds are processed via CCAvenue. So you'll see the name "CCAvenue" in your statement. In the case of bank accounts and other instruments, please check the respective account statement first and then contact us.