Stuck with a broken Gionee M5 Plus display and can't seem to find the original display replacement for your phone? Well, LCDKart ends your search right here and now. How about a 100% original display combo at the lowest possible price delivered to your doorstep? A great deal indeed. What are you waiting for? Place your order now and before that, make sure to read the complete information on this page.
Yes! We sell the AMOLED combo of Gionee M5 Plus.
The Gionee M5 Plus display available on this page is 100% original and AMOLED, the same as it comes with a brand new phone. This phone offers mesmerizing viewing experience, and after damage, customers worry that they might not get the same display quality as their factory-fitted display. We want to assure you that we sell 100% original display, the same as you desire.
The display combo which came pre-installed on your new phone and the one we sell is identical. We understand that you want to purchase a quality product, not the local screens. Please note that a Super AMOLED display is more costly than the TFT/IPS displays, so bear with us because the price can be high for some customers.
PACKAGE CONTENTS
Inside The Package
1 Piece of LCD Touch Folder for Gionee M5 Plus
Product Quality
Brand New (compatible, A+ Grade/non-original)
DISPLAY COMPATIBILITY
Compatible Brand
Gionee
Compatible Model
Gionee M5 Plus
Compatible Model Number
Gionee M5 Plus
DISPLAY SPECIFICATIONS
Display Size
6.0 inches
Display Type
AMOLED, Full HD
Display Resolution
1080 x 1920 Pixels
WARRANTY INFORMATION
Warranty Coverage
Manufacturing Defects only
Warranty Type
30 days testing warranty without pasting
Warranty Coverage
Return to Seller via Courier
DELIVERY INFORMATION
Available Courier Services
Bluedart / Ecom Expres / Delhivery
Delivery Time
3-6 days depending on the location
Delivery Type
Sealed Packages with Intransit Insurance
Knowledge Base
Does the display combo break automatically?
A combo does break but not automatically like some cheap alternative that cracks easily after some time. Our Gionee M5 Plus combos are solid and durable, but they are not indestructible. Instead, they are fragile machinery at work that can get damaged if you put down your phone. Original combos are much better in build quality than any duplicate one, so it withstands more damage and lasts for years. You should also apply a tampered glass over your phone to protect it from any minor damages.
How long should I wait before getting a display replacement?
That is saddening. Watching your new phone crack is a miserable place to be in. However, you don't have to wait at all for display replacement; rather, you should get it done as early as you can so that your phone becomes brand new again. In some cases, when the damage doesn't interfere with regular usage of your phone, you can wait for some time before replacing the display.
In some cases, you'll see only a hairline scratch on the touch screen glass, which doesn't interfere with the typical usage of the phone. In such cases, you don't need to replace the display because you can still use the phone for a long time. If everything stops working after another damage, you can replace the display.
Common Questions and Answers
Q: How much is the price of a new Gionee M5 Plus display replacement?
Gionee M5 Plus (AMOLED) display combo costs around Rs 3300-3500 rupees. This price is for a 100% original display replacement, enabling you to use your phone with the same quality and efficacy as before. If you've any questions about the product, please call us at 8302263606.
Q: How do I ensure that your display works as desired?
To ensure the working condition of the new display, you can easily test it by connecting to your phone's motherboard. In other words, you should always test the display by connecting it to the motherboard in an open condition. The display of Gionee M5 Plus dismantles from the front side, and there, you can connect the new display and test it for working. That's how you can assure that the new display works as desired.
Q: Do you home deliver all the packages?
We sure do. We ensure you get the combo in your hands at the desired address you enter. Please be sure to provide the complete address along with the Pincode so that delivery happens quickly. It is much easier to deliver a package at the complete address while incomplete addresses require additional calling and multiple attempts.
Q: How do you know that your supplier gives you good-quality displays?
We are in link with the finest manufacturing factories in China who produce display screens for Gionee, Oppo, Vivo, and others first hand. The quality is remarkable since the combos are original. Moreover, the material used to craft these screens is nothing but the best you can get for your money. We also have a team of experts who test each display and then approve it for delivery.
Q: I am ordering from your site for the very first time. Is it safe right?
Absolutely. We are thankful that you gave us a chance; we guarantee you won't be disappointed. Please feel free to shop without fear since LCDKart is entirely safe, and all the data is strongly encrypted. Contact us if you ever feel you have hit an obstacle, and our support team will surely help you.
Q: When do I remove the protective layer off my new display?
You should preferably remove the film only after satisfactorily checking and testing the display. Then, if you are happy with it, you can peel the layer off and start using your phone normally. Don't remove it if you wish to return the item or face any issues with it. The protective film also indicates a completely unused and brand-new product.
Q: How would I test the display if I didn't peel the film off?
We get your concern, but it is pretty easy to test the display without removing anything. First, check the display's size by simply placing it on your phone to see if it fits. After that, get the display installed by a technician who knows that you do not want to peel anything off. Next, turn on the phone, test the display. Finally, if no problem arises, then you can remove the film.
Q: How long do you take to deliver the parcel within India?
The delivery time varies from location to location. However, we deliver the combos within 3-5 days of order placement. If the location is quite remote, we will probably take a week to reach you, but that would be the latest. In case of any problems with the delivery, you can also contact us directly at 8302263606, and we'll surely help you.
Q: Is it possible to watch movies in High Definition?
It is. You can enjoy streaming all your favorite movies at the best possible quality with our Gionee M5 Plus display combos. We even conduct multiple tests on the display to check whether it can support high-definition content streaming without compromising the quality or not. When our testing team green signals a display, we ship it to the customer.
Q: What are the reasons for the delivery delays?
Extreme weather conditions
National strikes
Recent lockdowns
Other mass issues
Q: Is it alright if I replace the Gionee M5 Plus display combo myself?
While you can certainly go for a self-replacement, we wouldn't recommend doing that if you are not experienced with display replacements. Without the proper knowledge and skill, you can possibly damage the combo or your phone. That is why it is best not to risk it and get the combo replaced by a smartphone expert only.
Gionee M5 Plus Display Images
If you want to see what the actual Gionee M5 Plus combo looks like, we've taken some real product photos. If you've any additional questions you can't find answers for, please call us and we'll be glad to assist you.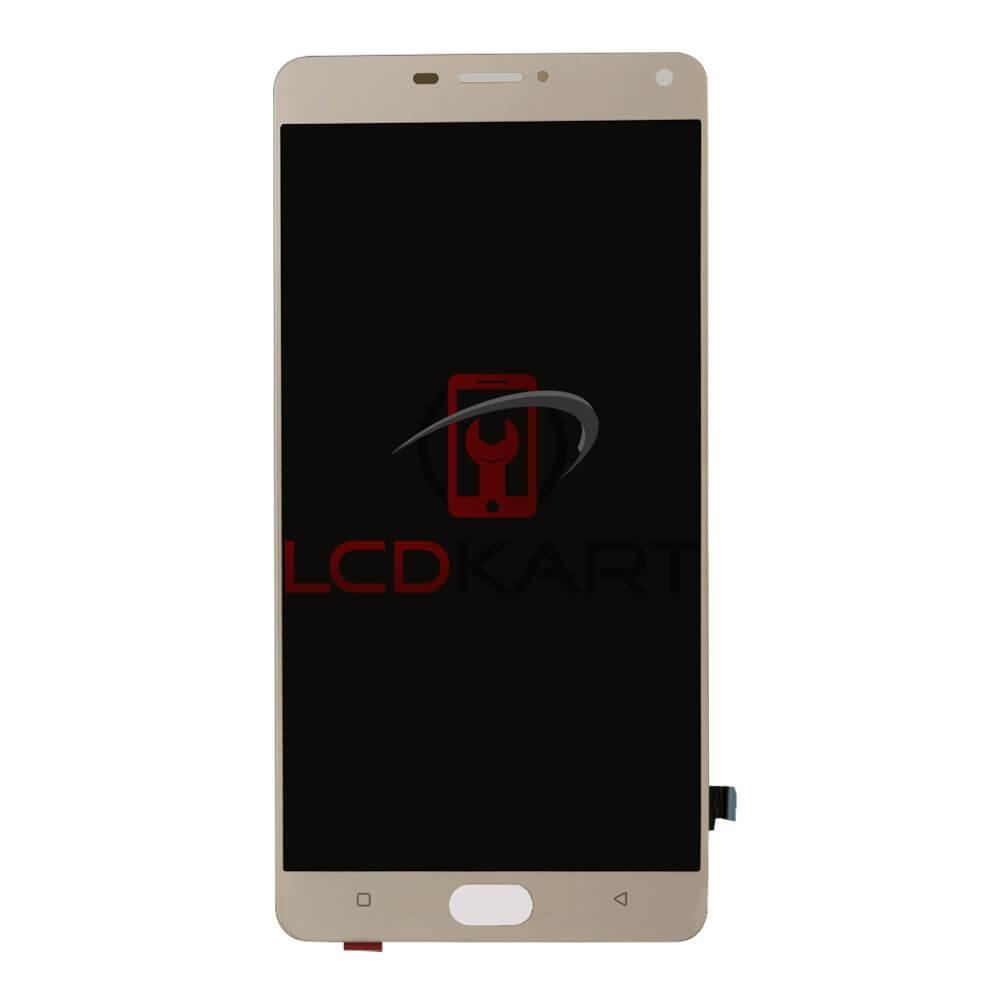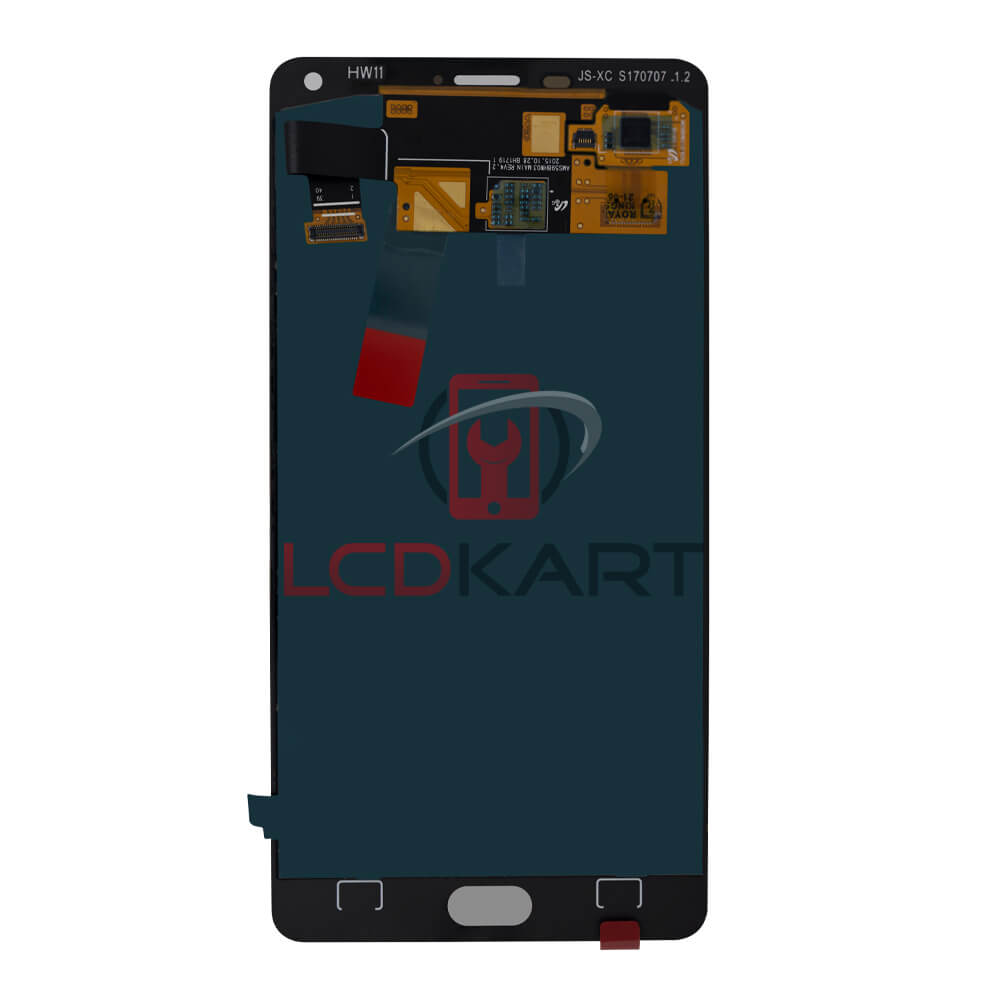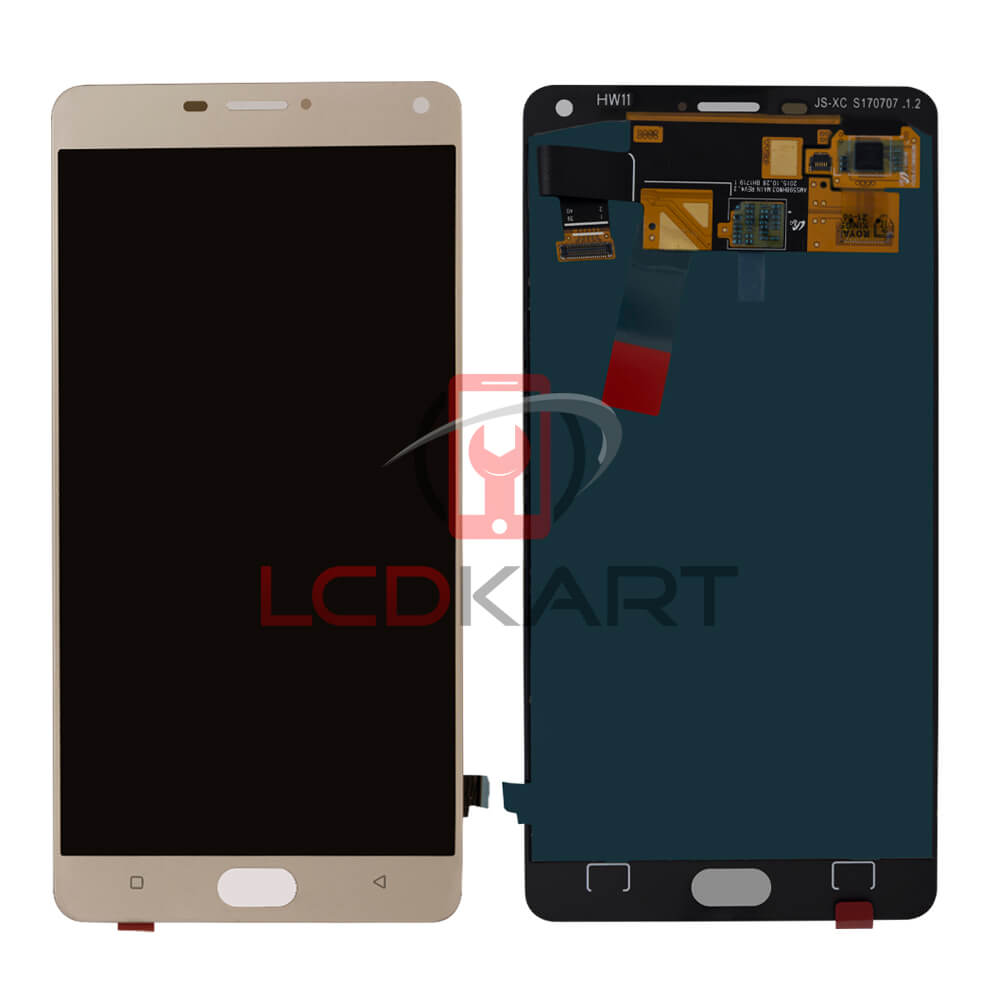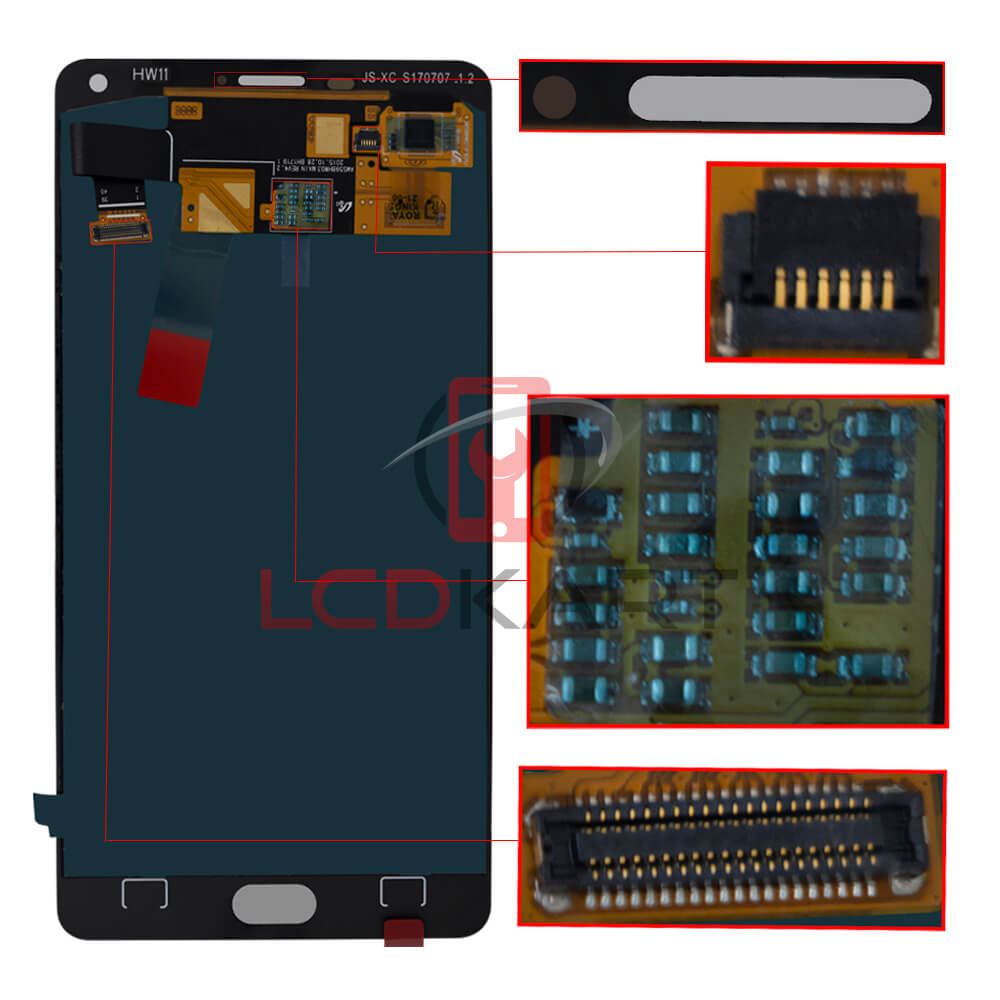 Shipping, Refund and Return Policy
We want you to know about return, refund, and replacement policies so that you don't face any issues later. Our policies help you make the right informed decisions. We don't allow used returns (used products), and everything else is covered under the replacement and return policy. Please visit the Shipping, Return and Refund Policy page for complete information.