We are fully aware of the problems you may face because of the broken Honor 10 Lite display or touch screen glass. On LCD Kart, you can purchase a display replacement for Honor 10 Lite for the best price and overcome the damage. To know more about the Honor 10 Lite combo replacement, please scroll down and let us know if you've any questions.
What does an Honor 10 Lite combo contain?
An Honor 10 Lite combo or display unit contains a touch screen glued to an IPS LCD. The resultant unit is called a display combo when a display gets combined with the touch screen glass. So after a broken Honor 10 Lite display or touch screen glass, you must replace the complete combo.
The combo replacement is the best option to overcome the damage and restore the working condition of your phone in the minimum time. The folder replacement is based on replacing the broken part with a new one and putting everything back together. You can easily install a display combo yourself or with a technician's help.
Is the display offered on this page a good quality product?
Yes. We are committed to offering the best quality products for the best prices. The display offered on this page is not a 100% original product, but it is an A+ grade product. The difference between local display replacements and ours is the quality. You pay the same amount for a copy display and still get a worthwhile product.
These days, customers perceive the value of their investment rather than purchasing expensive products. So if you are a customer who needs to replace their broken Honor 10 Lite display without investing much money, you've found the right website for your purpose.
PACKAGE CONTENTS
Inside The Package
1 Piece of LCD Touch Folder for Honor 10 Lite
Product Quality
Brand New (compatible, A+ Grade/non-original)
DISPLAY COMPATIBILITY
Compatible Brand
Honor
Compatible Model
Honor 10 Lite
Compatible Model Number
HRY-AL00
DISPLAY SPECIFICATIONS
Display Size
6.21 inches
Display Type
IPS LCD
Display Resolution
1080 x 2340 pixels
WARRANTY INFORMATION
Warranty Coverage
Manufacturing Defects only
Warranty Type
30 days testing warranty without fixing/pasting
Warranty Coverage
Return to Seller via Courier
DELIVERY INFORMATION
Available Courier Services
Bluedart / Ecom Expres / Delhivery
Delivery Time
3-6 days, depending on the location
Delivery Type
Sealed Packages with Intransit Insurance
Questions and Answers
To resolve your queries or questions and help you, our team has answered your questions in the section below. However, suppose you still have some doubts after going through this section. In that case, you may contact us as our team may have unintentionally skipped some of the questions.
Q: What is the price of a new Honor 10 Lite display combo?
A display combo of Honor 10 Lite costs around Rs 2200-2300 rupees. This price is for the best quality OEM product, which isn't 100% original, but you get the best quality output. You can buy this product confidently because we test each display for perfect working, and the investment is minimal.
Q: What is the difference between a combo and folder and display unit?
Please note that combo, folder, display unit, or display assembly is the same. Therefore, please don't get confused with similar names, and people use them interchangeably.
Q: Can I return the display if not satisfied with it?
Yes, you may return the Honor 10 Lite display unit if you are not satisfied and have a genuine reason for return. Please note that we don't accept bogus return reasons without any evidence. So please be reasonable with your comments, and we'll surely help you. Please don't expect A+ grade screens to be the same as the original; some variation is normal.
Q: How long can I use this display replacement?
The longevity of a product largely depends on how carefully you use the phone. If you replace the original display with an OEM product, you need to take extra care of your phone and protect the display using tempered glass and other protective measures. We don't say that A+ grade OEM screens are weak; still, they are not as strong as the original ones. Therefore, you need to ensure that you don't drop the phone too often and don't place heavy objects on the touch screen in any condition.
Q: Do you test the Honor 10 Lite display before shipping?
Of course! Each display gets tested for working, and only after verifying all the aspects of a display, We dispatch it to our customers. Still, you get 30 days to test the product before installation. If you find any problems while testing the display, you can easily replace the product. Please ensure that you don't paste/fix the display on your phone and maintain its original condition.
Q: Will you replace the display if I receive a damaged piece?
We take full responsibility for any damage that happens during transit. You should have a proper unboxing video to claim the damage. The unboxing video must be complete from beginning to end, and there shouldn't be any gaps. Please ensure that you share a video honesty as our team can easily detect any forgery attempt.
Q: How long does it take to deliver the parcel to my doorstep?
The average delivery time is 3-4 days, and under unavoidable circumstances, it can take a little more time. If you've ordered a combo, you'll also receive the tracking details, which will help you track your parcel in real-time. You will get information on the courier company and the tracking number.
Q: Do you offer the display or the touch screen glass separately?
The product available on this page is a complete display unit. You might want to use the search feature on the website to see if only glass or only display is available for sale. In some cases, you might find the desired item if that is available in our stock. Please note that replacing only the glass is a complex process, and buying only the glass won't help you.
Honor 10 Lite Display Photos
If you want to see the actual images of the Honor 10 Lite display combo, please refer to the image below. If you've any questions, please call the LCD Kart helpline at 8302263606.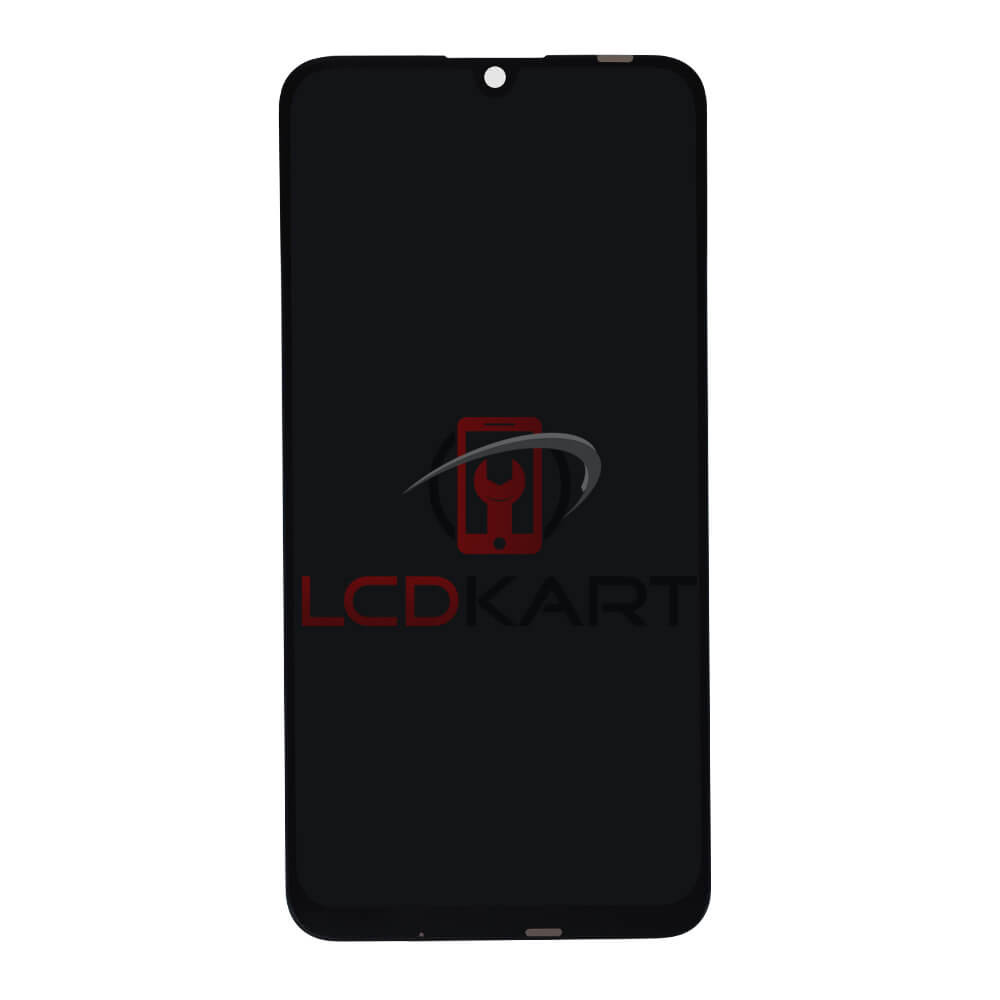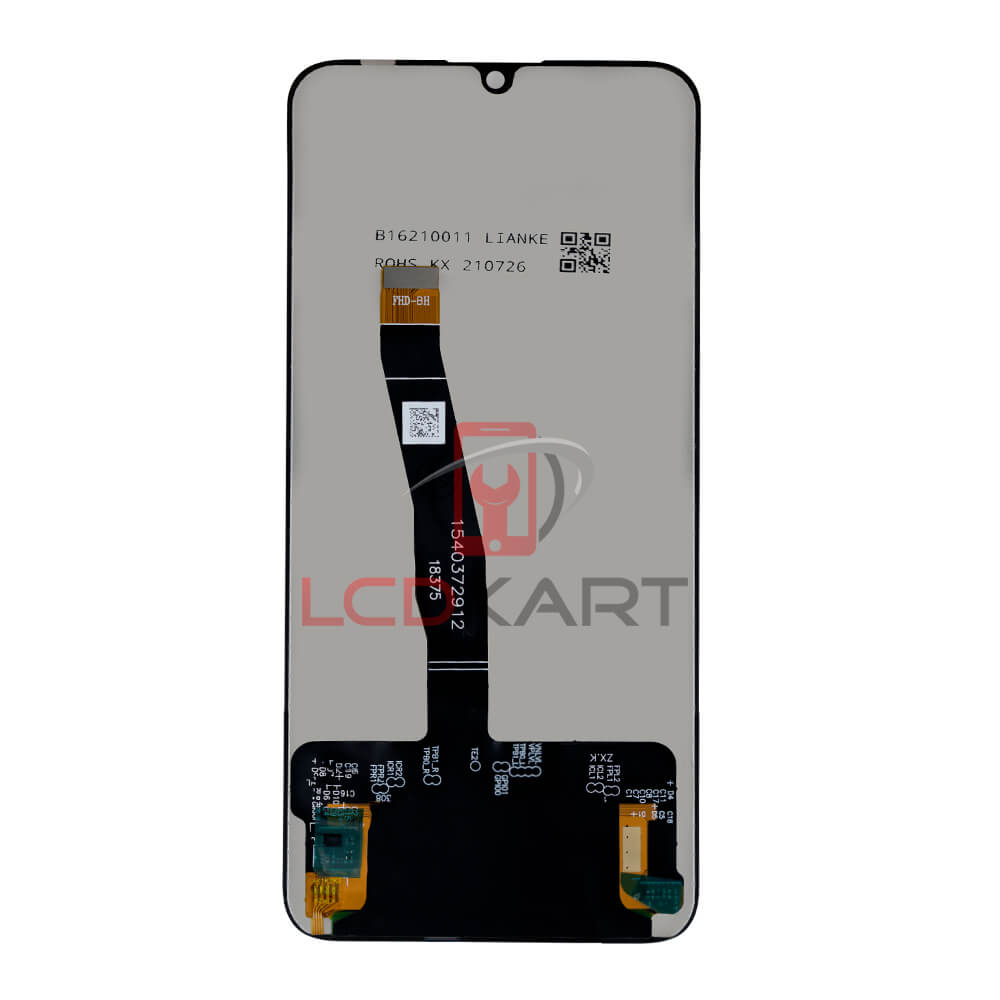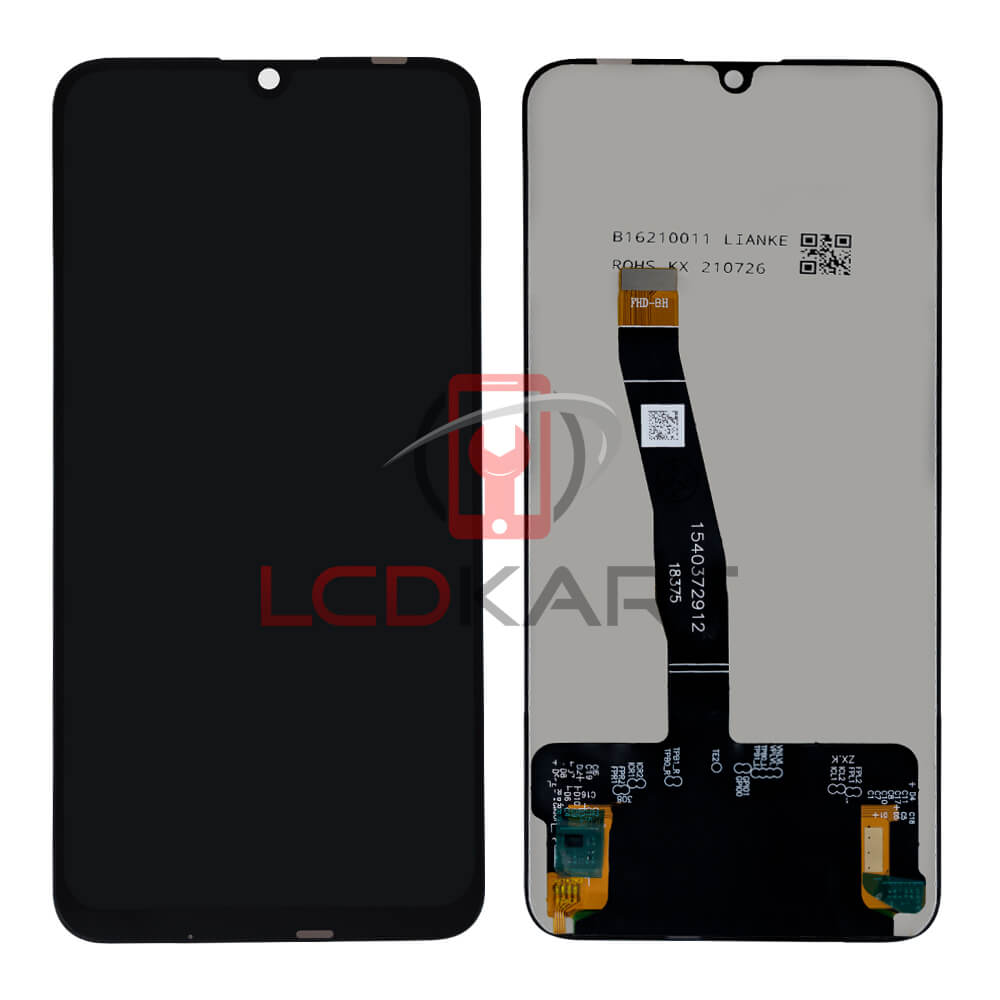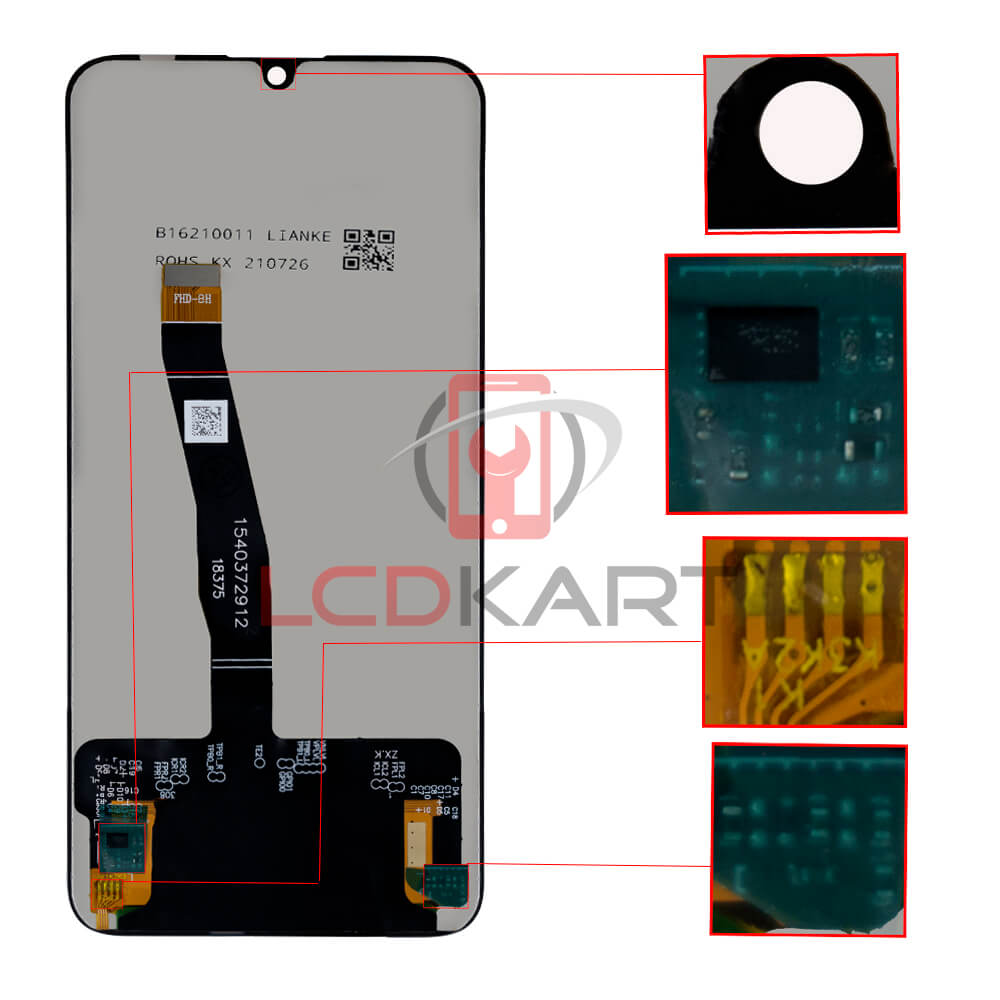 Shipping, Refund and Return Policy
We want you to know about return, refund, and replacement policies so that you don't face any issues later. Our policies help you make the right informed decisions. We don't allow used returns (used products), and everything else is covered under the replacement and return policy. Please visit the Shipping, Return and Refund Policy page for complete information.