We know how it feels when you break the display or touch screen digitizer glass of Honor 20i. You think about several actions you can take to reverse the damage and probably need the best option in terms of price. You can't spend 4-5k on a display replacement because that would be very high considering the phone's worth in the market.
LCD Kart brings you the best display replacements for your phone, and the price is very reasonable. You can order the display and easily replace it with a technician's help, and everything will go smoothly. We'll answer all the questions in great detail so that you can purchase with confidence.
What do you get when you purchase an Honor 20i display combo?
When you purchase a display combo, you'll get a unit of display and touch screen glass. The IPS LCD and touch screen glass are manufactured individually but later, manufacturers combine them for additional clarity and durability. So when you replace the combo, you replace both the display and the touch screen digitizer glass.
Why is the combo replacement so popular?
Combo replacement is based on replacing the broken display with a new one which is the easiest way to repair a broken mobile phone. The technician will open the phone, take off the broken part and install a new one.
The combo replacement is so popular because it helps you restore the working condition of your phone in less than 30 minutes. After replacing the display, you can enjoy your phone without any problems.
Should you replace only the touch screen glass?
If you've broken only the touch screen glass and the inner display is safe, you might consider replacing only the glass. When customers drop the mobile and break only the touch screen glass, the phone continues to work perfectly.
In such cases, customers think that broken glass is not a big issue and can be replaced with pennies. However, that touch screen glass is combined with the display and if you try to replace it alone, the inner display will also crack in many cases.
You can find local technicians who do glass replacement every day, but the quality of your display after replacing the glass will not be worthy. After replacing the glass, a display becomes more prone to damage because a duplicate touch screen glass breaks extremely easily.
PACKAGE CONTENTS
Inside The Package
1 Piece of LCD Touch Folder for Honor 20i
Product Quality
Brand New (compatible, A+ Grade/non-original)
DISPLAY COMPATIBILITY
Compatible Brand
Honor
Compatible Model
20i
Compatible Model Number
HRY-AL00TA / HRY-TL00T / HRY-AL00TA
DISPLAY SPECIFICATIONS
Display Size
6.2 inches
Display Type
IPS LCD
Display Resolution
1080 x 2340 Pixels
WARRANTY INFORMATION
Warranty Coverage
Manufacturing Defects only
Warranty Type
30 days testing warranty without fixing/pasting
Warranty Coverage
Return to Seller via Courier
DELIVERY INFORMATION
Available Courier Services
Bluedart / Ecom Expres / Delhivery
Delivery Time
3-6 days, depending on the location
Delivery Type
Sealed Packages with Intransit Insurance
Questions and Answers
Q: What is the price of a new Honor 20i display combo?
A display combo of Honor 20i costs around Rs 2200-2300 rupees. This price is for the best quality OEM product, which isn't 100% original, but you get the best quality output. You can buy this product confidently because we test each display for perfect working, and the investment is minimal.
Q: Is replacing the display incurs any data loss? 
Some customers believe that replacing the display will erase all the data from the phone, but that's not true. The data stays on ROM in your phone and you can replace the display as many times as you want without losing any data. Only motherboard issues can make your data irretrievable.
Q: What is the guarantee of the Honor 20i display after installing it?
Please note that a mobile phone display always sells with a testing guarantee. That means, you can test and verify the display before installation but after pasting, there is no guarantee which protects you.
Some customers think they should get six months or 1-year warranty on the display, but even the manufacturers don't do it. After testing and verifying the display, only you can ruin it if you install it incorrectly or hurriedly.
If a working display goes bad, that would be 100% because of an underlying reason and a seller can't take responsibility for the buyer's actions. We have no way to know if the phone was dropped or handled carelessly. As an owner of the phone, that's your responsibility to keep the display safe.
Q: Is this a 100% original display replacement?
The Honor 20i display sold here is not a 100% original product but an OEM A+ grade display replacement. This display quality is much better than what you purchase in the local market, and the price is close to a first copy display.
If you ever thought about purchasing something which is very good and also cost less, this is the right product for you. The experience of A+ grade displays is very good, and you can save money without compromising the quality.
Q: Who will replace the display If I buy online?
You need to seek a professional technician's help to replace the display. Everyone has a local market nearby, and technicians are readily available. Lately, thousands of people buy screens online, and repairing charges are around Rs 150-200. Please visit a nearby technician for easy installation of the display.
Q: How long it takes to deliver the product? 
The delivery time is 2-3 days to Metro Cities and around 5-6 days for other locations. Please note that it is not possible to deliver the package on the same day and within 24 hours. We know that you might be in a hurry but the current delivery scenario doesn't allow for expedited services.
Q: Can I replace/return the Honor 20i display in case of problems?
Yes. You can return the display to us if you face any issues while testing the product. You should always test the display (without pasting/fixing and without removing its screen guard and protective films) before installation to ensure that everything is fine. That's because you can return the display if you face problems while testing but you can't return it after installation.
Honor 20i Display Photos
These photos refer to the original product you'll get after your order. You'll decouple the broken display unit from your phone and install a new one in place of it. It is easy to install the display, and it can be done almost anywhere with the help of a technician.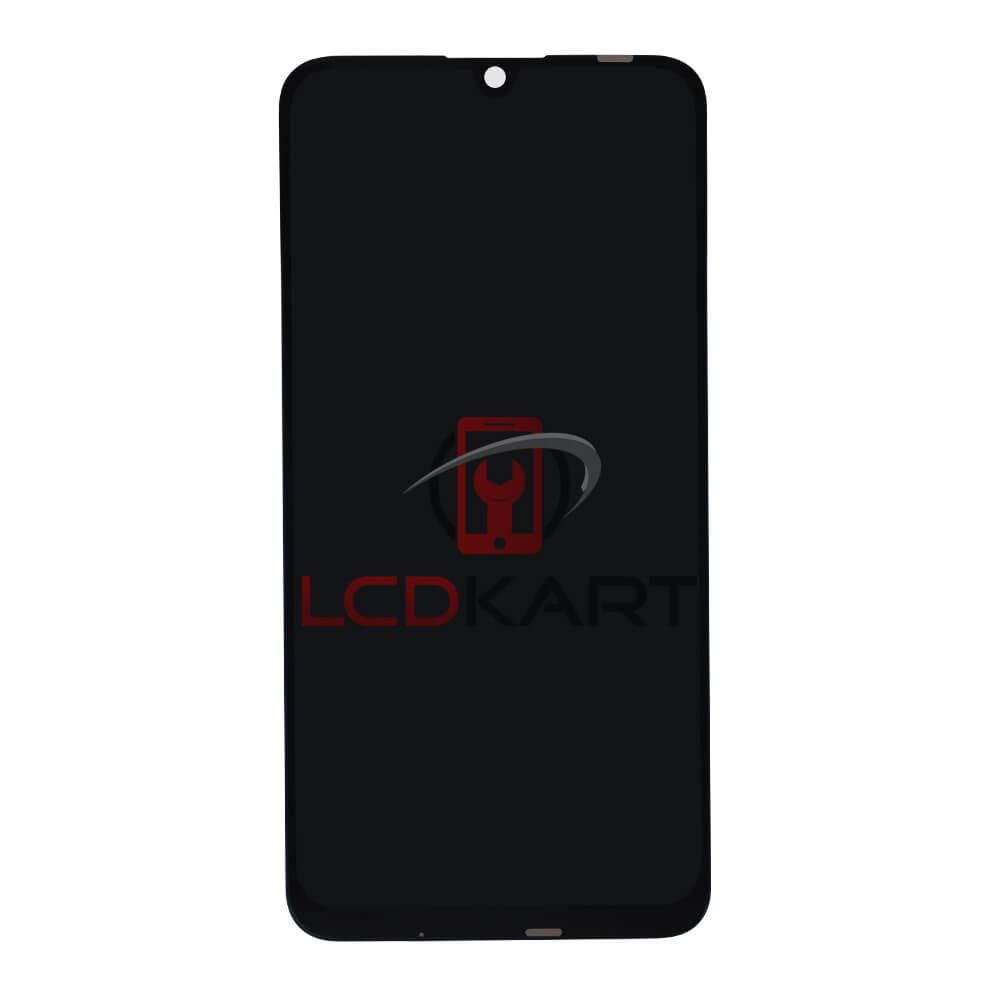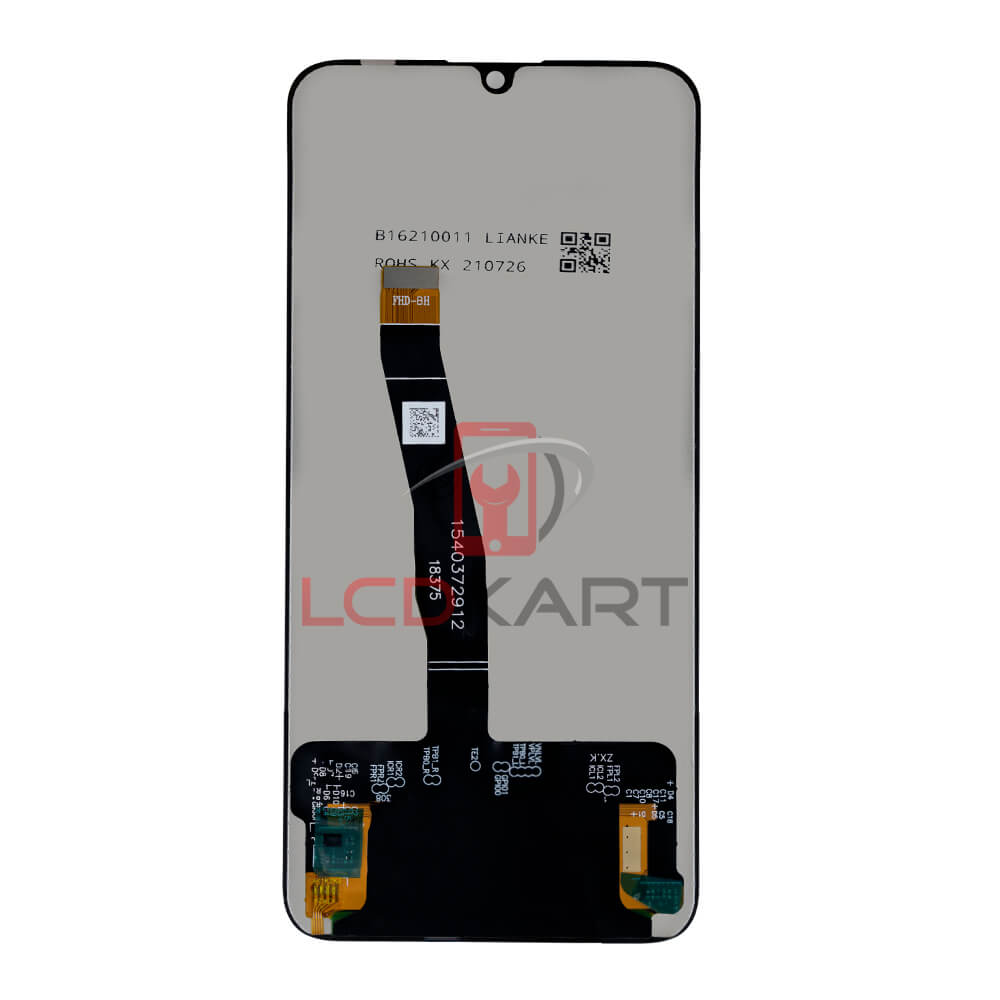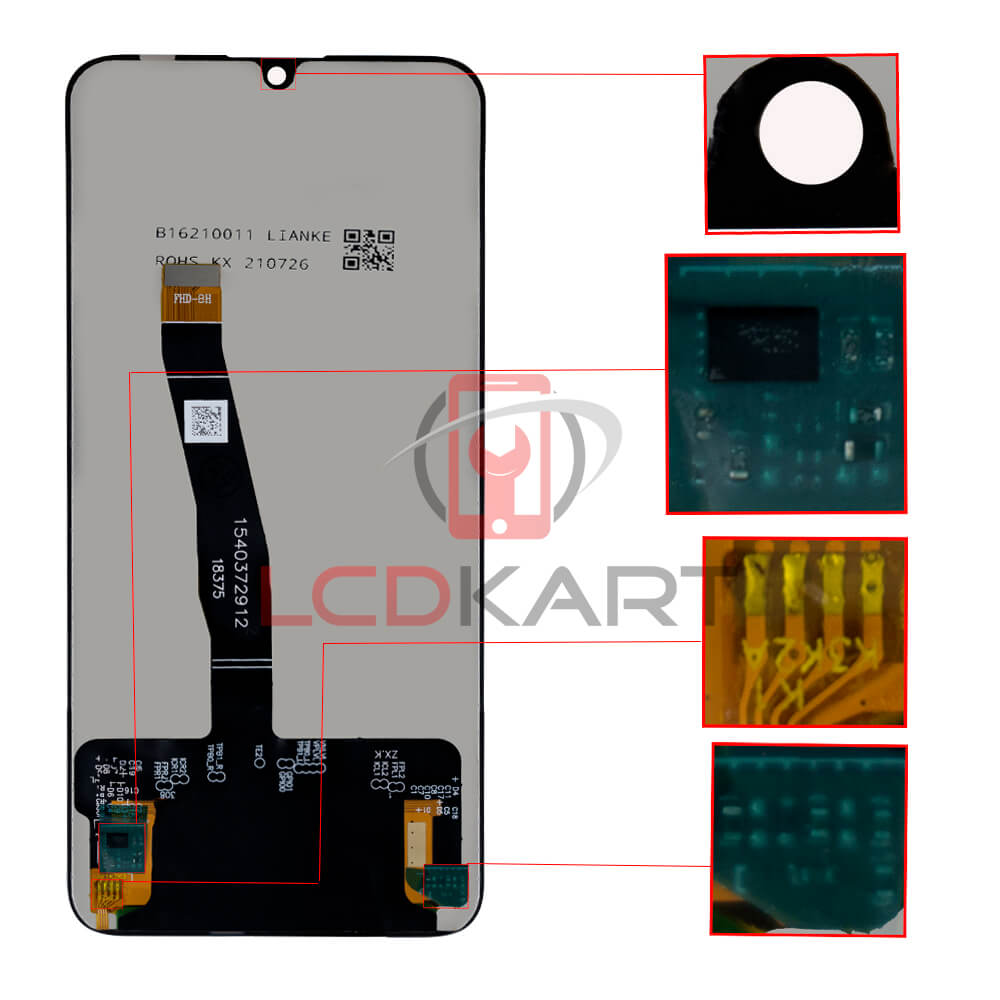 Shipping, Refund and Return Policy
We want you to know about return, refund, and replacement policies so that you don't face any issues later. Our policies help you make the right informed decisions. We don't allow used returns (used products), and everything else is covered under the replacement and return policy. Please visit the Shipping, Return and Refund Policy page for complete information.