If you wish to restore a broken Honor 8x display and need a brand new display replacement, there is no one better than LCDKart. You can purchase a brand new and tested display replacement for Honor 8x and easily repair your phone. After damage, you've no other choice expect replacing the broken display or touch screen glass, and that's what we offer here.
Everyone keeps the phone safely, and tempered glass protection is typically installed on all the phones. However, a mobile phone's display can never take drastic drops, no matter what kind of protection you apply to it. When you drop the phone, the force travels from the main layer of tempered glass and impacts the inner display structure. A very small drop should be fine, but harsh drops will always result in damage. Customers often wonder how the display broke despite having Gorilla Glass Protection, but it is very normal to happen.
What to do after a broken display or touch screen glass?
You certainly don't want to ditch the broken phone and need a medium to replace the broken Honor 8x display, and that's why you need a new display unit. A broken display or touch screen glass can be easily replaced with a new product, and that's the sole role of a display combo. Just like all other spares of Honor 8x are available, the display panel is also available and widely used for repairs.
Also, you should always replace the complete combo, even if only the touch screen glass has broken. The glass is combined with the inner display, and individually replacing the display or the touch screen glass is not a good idea. You can replace only the glass, but that comes with its own drawbacks, which we'll discuss later in this article.
Should I wait for some time before buying the new display?
It is not essential to replace the broken display immediately, and you can use the display with cracks. That's a personal preference, and using a broken display doesn't cause any harm to the phone. However, if the glass bits are coming off the surface and the glass has become edgy from the corners, you shouldn't take the risk. For small cracks, you don't need to rush for the replacement.
A broken display looks very bad when you use your phone among your loved ones and hampers your personality. Most customers immediately replace a broken Honor 8x display because they know that sooner or later, the display has to be replaced, and they better do it immediately to avoid any issues.
PACKAGE CONTENTS
Inside The Package
1 Piece of LCD Touch Folder for Honor 8x
Product Quality
Brand New (compatible, A+ Grade/non-original)
DISPLAY COMPATIBILITY
Compatible Brand
Honor
Compatible Model
Honor 8x
Compatible Model Number
JSN-L42
DISPLAY SPECIFICATIONS
Display Size
6.5 inches
Display Type
IPS LCD, Full HD+
Display Resolution
1080 x 2340 Pixels
WARRANTY INFORMATION
Warranty Coverage
Manufacturing Defects only
Warranty Type
30 days testing warranty without fixing/pasting
Warranty Coverage
Return to Seller via Courier
DELIVERY INFORMATION
Available Courier Services
Bluedart / Ecom Expres / Delhivery
Delivery Time
3-6 days, depending on the location
Delivery Type
Sealed Packages with Intransit Insurance
Questions and Answers
Q: What is the price of a new Honor 8x display combo?
A display combo of Honor 8x costs around Rs 2700-2800 rupees. This price is for the best quality A+ grade display, which isn't 100% original, but you get the best quality output. You can buy this product confidently because we test each display for perfect working, and the investment is minimal. Most people need a budget solution and that's why such screen replacements are recommended.
Q: How good is the color reproduction of your Honor 8X display combo?
We offer the best quality display replacements for your Honor 8x, and color reproduction is accurate. We also do internal tests to verify the colors, brightness, and other vital aspects of the display. When we are sure that everything is satisfactory, we ship the product to the customer. Therefore, you shouldn't worry about the display quality.
Q: Is the Honor 8x display combo available on this page 100% original? 
Customers always want to hear that they are getting an original product, but we will never misinform our customers. The Honor 8x display available on this page is an A+ grade display replacement, not exactly original. The original Honor 8x display costs around 5k, and you should not expect an original display for this price.
The A+ grade display is a quality product, and we've sold so many of these without any issues. We test the display, verify the quality and then ship it to the customers. Customers also consider the resell value of their phone and don't want to invest much because they can't recover that much money even by selling the phone. That's why A+ grade screens are the way to go.
Q: Can you deliver my order to my home?
We sure can! You do not have to worry; we will deliver the display to your doorstep. This is how we work: We take orders online and then ship them to you safely. Your order will be delivered to the location you enter while placing the order. Our confirmation team will call you if we need any further information from you.
Q: Is shopping for the Honor 8x display online a good idea?
That time is long gone when customers were forced to purchase the products from their respective local markets. For your information, thousands and thousands of customers order mobile phone display replacements online because they want to get the best display quality for the least price. Online shopping could be one of the best decisions for a person, but only if you choose good and trustable websites. We show you everything about the product and offer them at the lowest prices to your doorstep which is a great deal for you.
Q: Do you test the new Honor 8x display beforehand?
Yes. We test all the screens one by one and ensure their working condition. The chances of receiving a defective display are very high if the seller doesn't perform the due testing. It is essential to test the display and that's something we do every day. We want to avoid defective products and any costs and take all preventive measures.
Q: What are the available payment options?
We are flexible when it comes to payment methods. We put customer convenience at the top, and we have all kinds of payment options. For online, you can choose net banking, UPI, cards, and others. For offline, you can pay by cash after delivery.
Q: I am ordering products online for the first time. Would LCD Kart be a safe option for me?
Absolutely. Just sit back and relax because you have chosen the best website for your first experience. We will make sure we make it worth it. LCDKart is, without a doubt, a completely safe and secure website. All your details are private, and nobody can access them. You will have a smooth sailing experience; place the order and see. All the best!
Q: How do I test the combo without removing the stickers and screen guard?
It is very simple. All you need to do is connect the new display's flex cable to your phone's motherboard in an open condition. Open condition testing means just connecting the display to your phone's motherboard without pasting or removing its screen guard. Connect the new display to your phone's motherboard and turn it on. You can test the new display as if it is installed on your phone. After testing, you can freely install the display on your phone.
Honor 8x Display Photos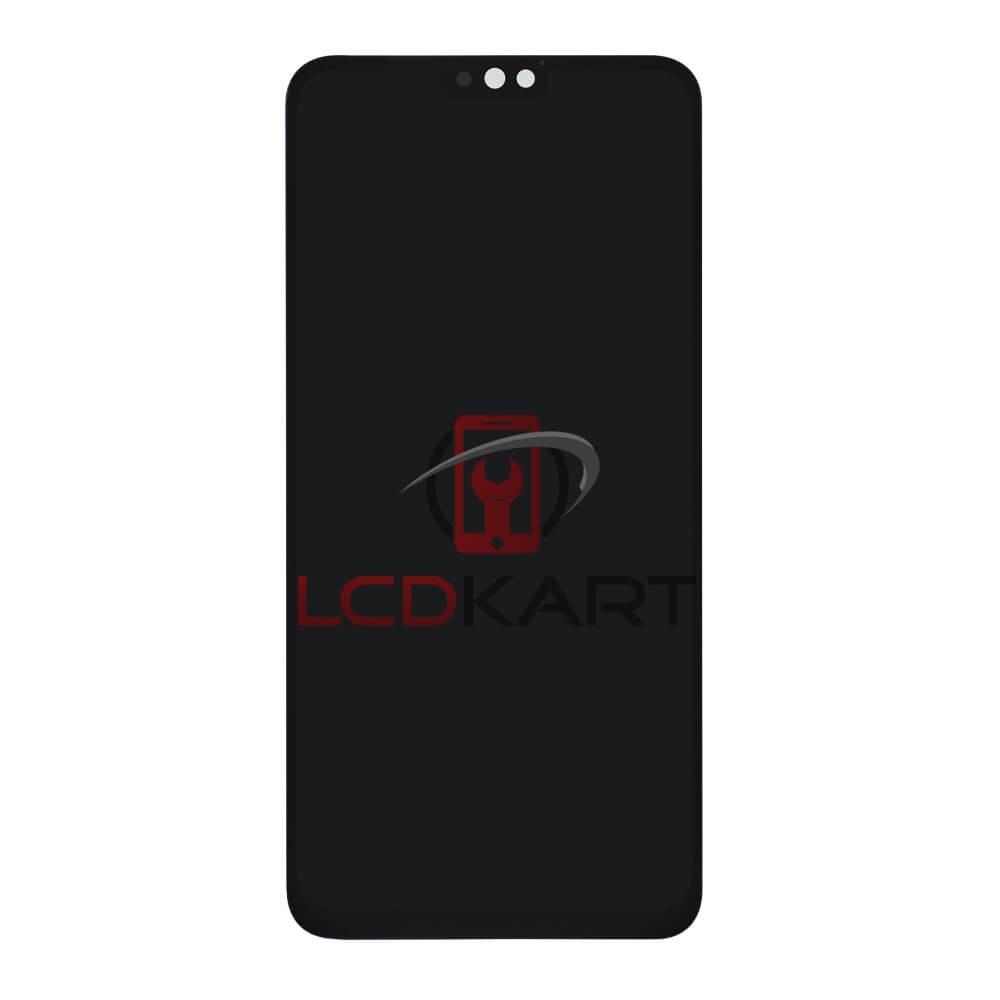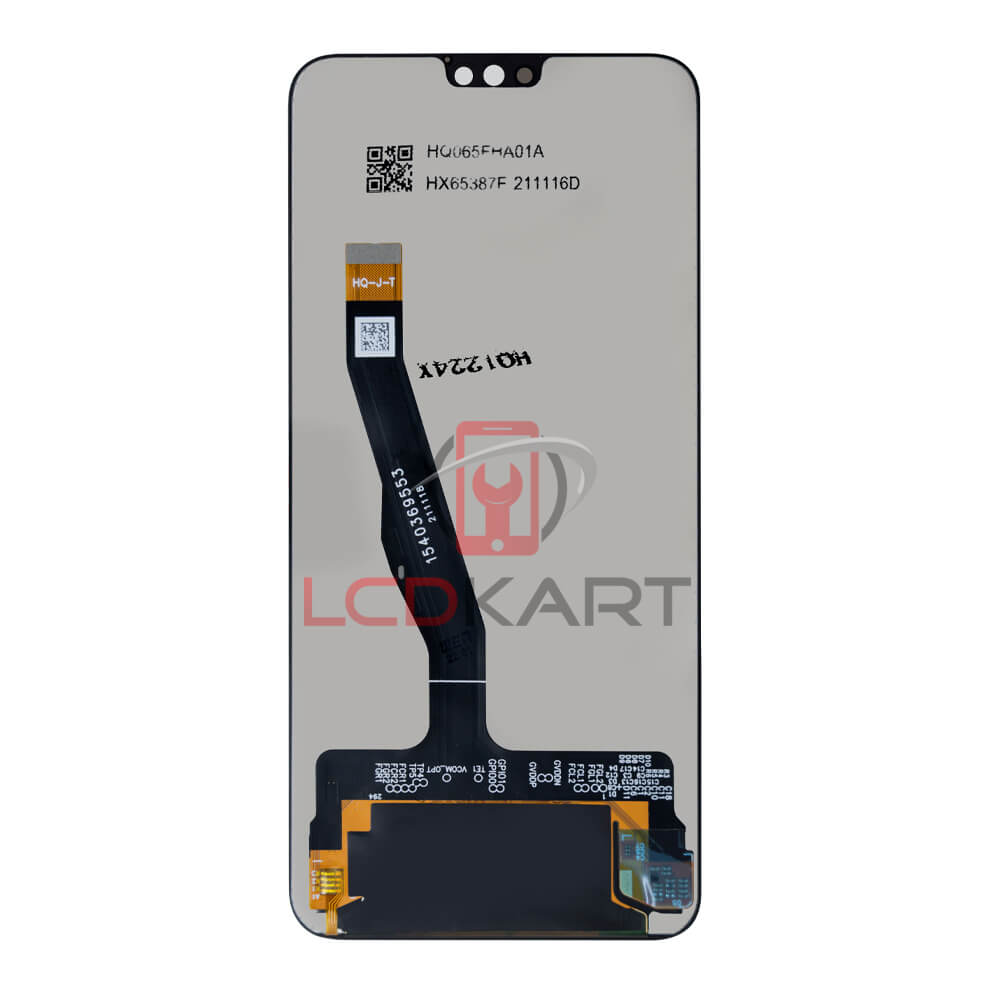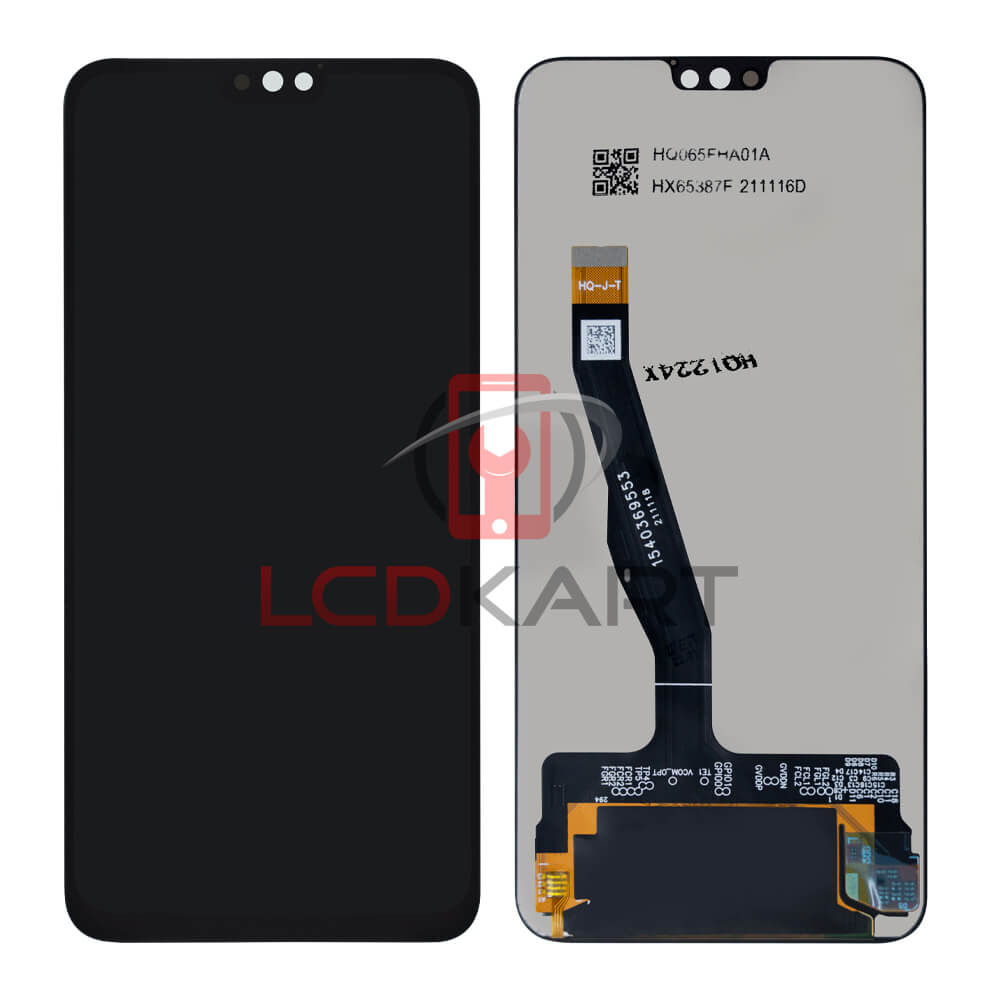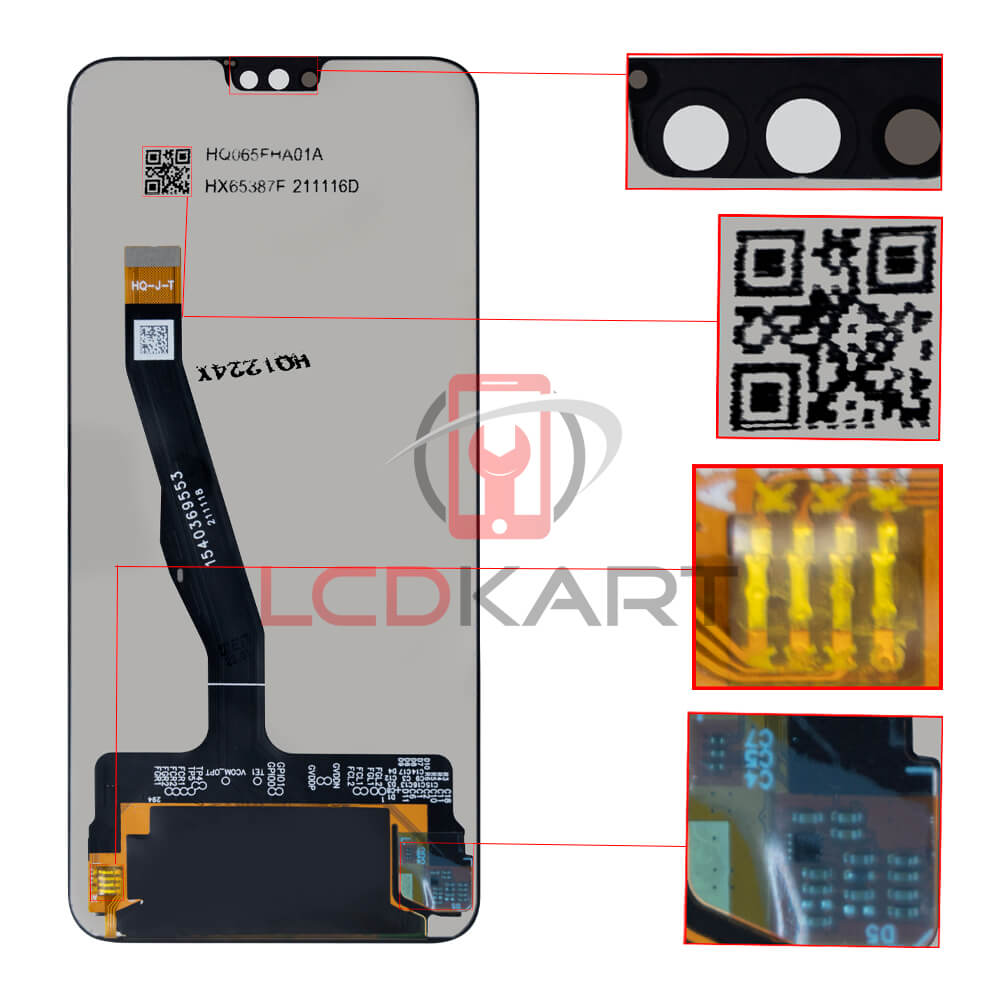 Shipping, Refund and Return Policy
We want you to know about return, refund, and replacement policies so that you don't face any issues later. Our policies help you make the right informed decisions. We don't allow used returns (used products), and everything else is covered under the replacement and return policy. Please visit the Shipping, Return and Refund Policy page for complete information.