We understand how distressing it is to work with a broken Huawei P Smart Z display and touch screen glass. It is nearly impossible to use when the touch screen doesn't respond to input commands. You keep tapping on the touch screen glass, but nothing happens because the touch screen digitizer is broken.
You surely need a new display to overcome the damage, and that's what we offer on this page. Here you can purchase a brand new display and touch screen combo for Huawei P Smart Z, which you can use to overcome a broken display or touch screen glass. On this page, you can find answers to the most frequently asked questions and purchase the product.
What is the meaning of a display combo?
It is impossible to repair the broken parts once you drop and break the display or touch screen glass. You always need a brand new display and touch screen glass to overcome the damage, and that's the use of a display combo. Without a display combo, you can't repair your phone and restore its working condition.
If you wonder how the combo replacement works, it is all about removing the broken display unit from your phone and replacing it with a new display. We hope now you understand the importance and use of a display combo. If you've questions, please call us at 8302263606.

PACKAGE CONTENTS
Inside The Package
1 Piece of LCD Touch Folder for Huawei P Smart Z
Product Quality
Brand New (compatible, A+ Grade/non-original)
DISPLAY COMPATIBILITY
Compatible Brand
Huawei
Compatible Model
Huawei P Smart Z
Compatible Model Number
STK-LX1
DISPLAY SPECIFICATIONS
Display Size
6.59 inches
Display Type
IPS LCD
Display Resolution
1080 x 2340 pixels
WARRANTY INFORMATION
Warranty Coverage
Manufacturing Defects only
Warranty Type
30 days testing warranty without fixing/pasting
Warranty Coverage
Return to Seller via Courier
DELIVERY INFORMATION
Available Courier Services
Bluedart / Ecom Expres / Delhivery
Delivery Time
3-6 days, depending on the location
Delivery Type
Sealed Packages with Intransit Insurance
Can I replace the broken parts individually?
In many cases, either the display or touch screen glass will break but not both. You'll feel confused thinking about what you should replace now in such cases. Please note that the display and touch screen are combined and form a single unit. Even if one part breaks, you must replace the complete display combo.
We never suggest only touch glass replacement because you'll sacrifice all the display quality. A glass-replaced display is not flawless, and you'll see spots, dust particles, and other abnormal things inside the display. That feeling is very distracting because you lose all the glory of your phone. All customers consider the display quality when buying a new phone, and you shouldn't sacrifice that later.
Is this Huawei P Smart Z display 100% original?
The display available on this page is not a 100% original product but an A+ grade display replacement. Customers prefer to purchase value for money products, and the price of the original display is excessive for a vast majority of customers. We offer budget-friendly deals that help you replace the broken display easily without spending a fortune. You shouldn't trust any claims that say they are selling an original display for Rs 1500 because that's impossible, and you shouldn't waste your money on false product specifications.
The display we offer is way better than the local products you typically buy in the market. The color reproduction is accurate, the touch screen response is very smooth, and its durability is good. The protection becomes even better when you apply tempered glass over the display.
Questions and Answers
We understand your concerns, and that's why we have consolidated these FAQs. We hope you'll have most of your doubts answered here, and for any further questions, you can directly call us at 8302263606.
Q: What is the price of a new Huawei P Smart Z display combo?
A Huawei P Smart Z display combo costs around Rs 2200-2300 rupees. This price is for the best quality OEM product, which isn't 100% original, but you get the best quality output. You can buy this product confidently because we test each display for perfect working, and you can easily repair your phone for minimum investment.
Q: Do you share the shipment tracking ID with the customer? 
Yes. Once the shipment is done, we'll share a tracking number and carrier name with you. By using the tracking ID provided by us, you can check the complete progress of the shipment. You'll also get SMS notifications from the carrier regarding the delivery. If you face any issues with the tracking number, please contact us at 8302263606.
Q: I have peeled off all the stickers and protective films. Can I still return the item?
Please note that we don't accept used returns. It is fine to return a product, but please maintain its new condition. If you return a product to us in used condition, we can't send that to other customers because paying customers always need a product in brand new condition. Therefore, you should not remove the protective films from the display if you want to return the product.
Q: Will the Huawei P Smart Z display unit be delivered to my doorstep?
Yes. We will deliver the product to your doorstep.  If you aren't at home when delivery is attempted, the delivery person will call you and re-attempt the delivery after 1-2 days. Please ensure that you take calls when our delivery partner calls you; otherwise, it becomes difficult for us to deliver the package on time if you don't receive calls.
Q: Do you test the Huawei P Smart Z display combo before dispatch?
Yes. We test each display combo before shipment, and that's a routine process for us. Rest assured that you'll always receive a working product from us without flaws. Still, we back our products with a 30 days return, refund, and replacement guarantee. If you face any issues when testing the new display in an open condition, you can easily return or replace it.
Huawei P Smart Z Display Photos
These are the actual product images demonstrating the product you'll get after your order. As you can see, the display and touch screen glass are merged and form a single unit.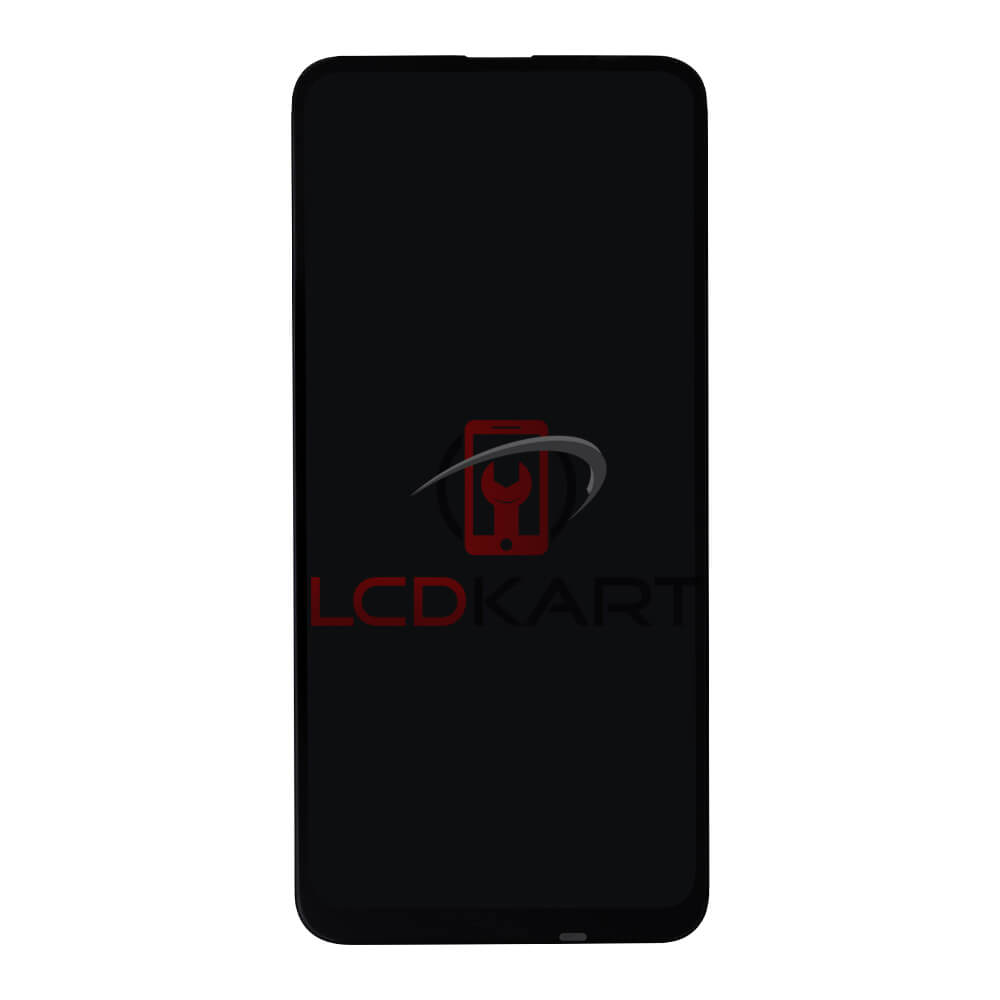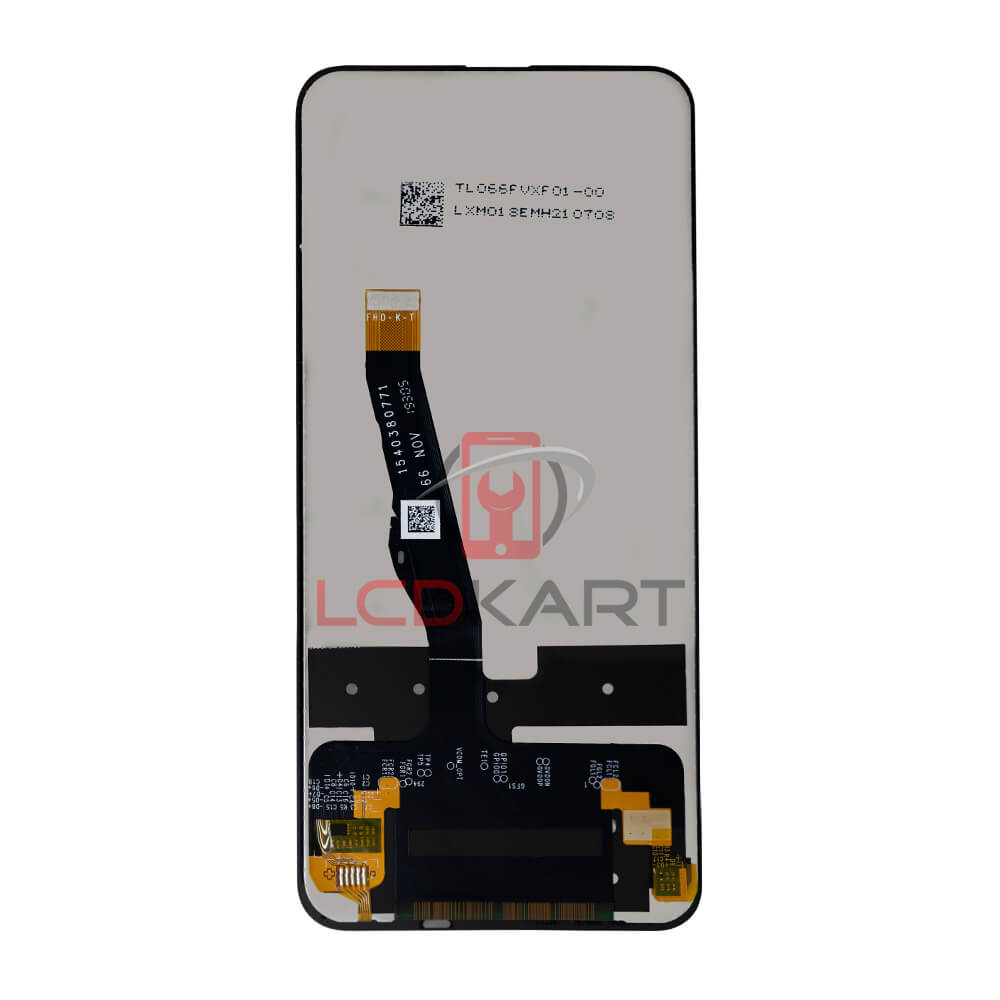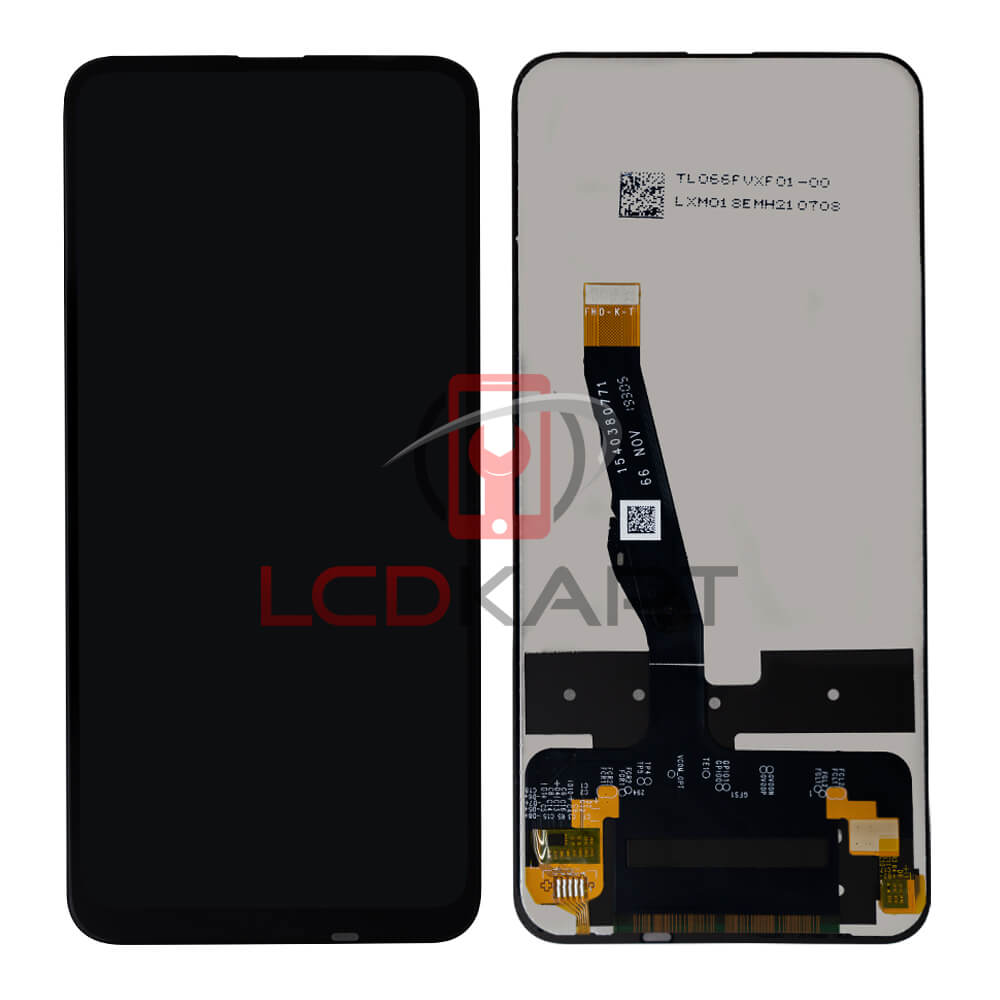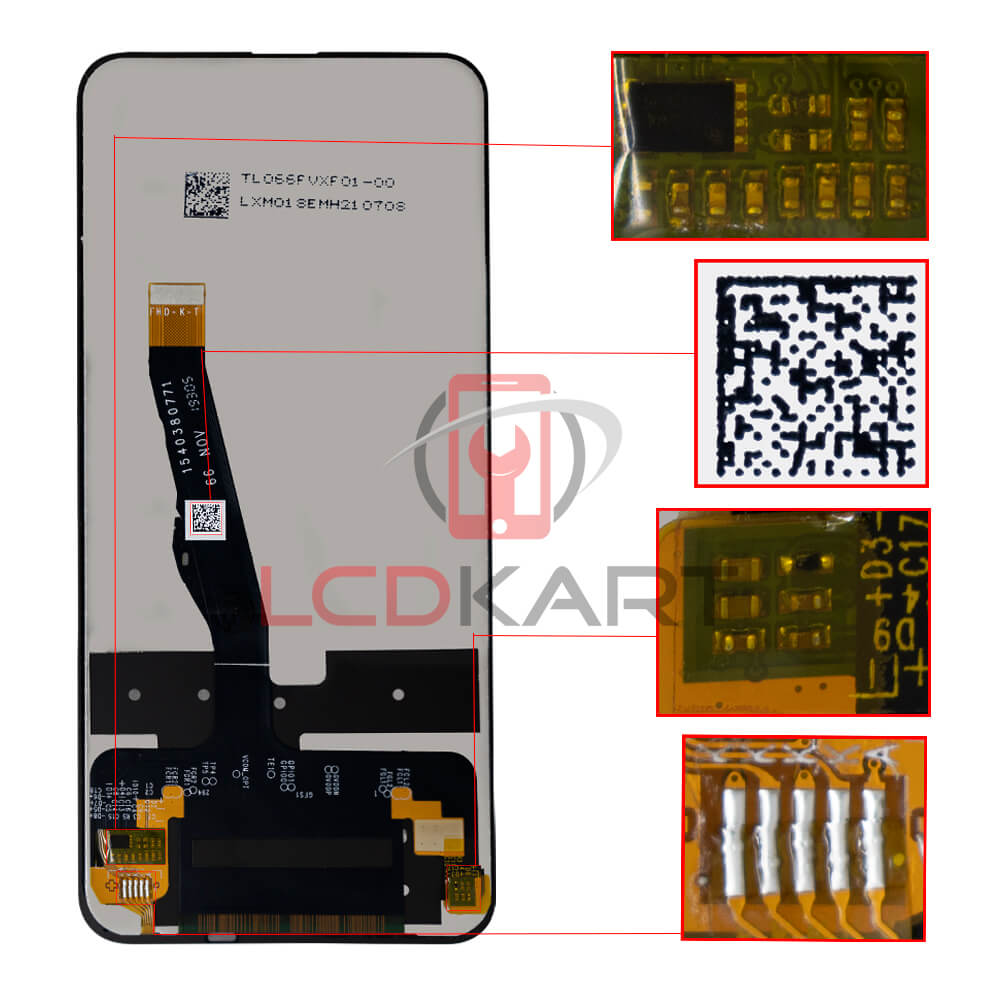 Shipping, Refund and Return Policy
We want you to know about return, refund, and replacement policies so that you don't face any issues later. Our policies help you make the right informed decisions. We don't allow used returns (used products), and everything else is covered under the replacement and return policy. Please visit the Shipping, Return and Refund Policy page for complete information.