If you want to purchase a display replacement for Infinix Hot 9, LCD Kart is the right place for you. Infinix smartphones have been the most amazing ones and are very popular in India. We all use mobile phones for our daily activities, from typing documents to watching movies to playing HD games and chatting for hours on social media.
Mobile phones have made lives so much easier, but we began to depend so entirely on these devices that if the display of your Infinix Hot 9 breaks one day, life seems paralyzed. Genuinely relying on smartphones for daily jobs cannot be avoided. If you damage your phone's display or touch screen glass, you can easily purchase a new combo and replace the broken part.
Is it good to use a phone having a broken display or touch screen glass?
People think it is okay to work with a broken touch glass because it works fantastic. However, it isn't true because a touch screen glass is more important for your Infinix smartphone than you can imagine. If the display is damaged too severely, there are high chances of your hands getting injured. Even if the screen cracks aren't deep, without a crystal-clear screen, you can, at no cost, enjoy a new Netflix series to the fullest.
If the touch screen doesn't work properly, you can't enjoy the phone to its full extent. You might comment on the wrong Facebook post, sending an inappropriate message to your, let's say, someone special. So, yes, you may face problems, and the best way out is to replace the Infinix Hot 9 display combo.
How useful is an Infinix Hot 9 display combo?
The Infinix Hot 9 display combo is more useful than you think and safer than a cracked screen. Our Infinix Hot 9 combo includes a touch glass and display layer firmly stuck as one. You need to take off the broken display from the frame and install a new display.
Please note that a combo consists of glued display and touch screen digitizer glass to prevent any dirt or dust particles from ruining your movie experience. You should also note that replacing the combo is very easy and can be done almost anywhere. You need to decouple the broken part and install a new one, that's all.
PACKAGE CONTENTS
Inside The Package
1 Piece of LCD Touch Folder for Infinix Hot 9
Product Quality
Brand New (compatible, A+ Grade/non-original)
DISPLAY COMPATIBILITY
Compatible Brand
Infinix
Compatible Model
Infinix
Compatible Model Number
X655D
DISPLAY SPECIFICATIONS
Display Size
6.6 inches
Display Type
IPS LCD, HD+
Display Resolution
720 x 1600 Pixels
WARRANTY INFORMATION
Warranty Coverage
Manufacturing Defects only
Warranty Type
30 days testing warranty without pasting
Warranty Coverage
Return to Seller via Courier
DELIVERY INFORMATION
Available Courier Services
Bluedart / Ecom Expres / Delhivery
Delivery Time
3-6 days, depending on the location
Delivery Type
Sealed Packages with Intransit Insurance
Common Customer Questions
Q: How much does it cost to buy an Infinix Hot 9 display in India?
You can buy an Infinix Hot 9 display replacement for around Rs 1800-2000. This price is for an OEM A+ grade display which offers perfect quality for a suitable price. Please also note that around 90% of customers settle for the A+ grade display because it is a worthy budget-friendly product.
Q: How can I contact LCD Kart in case I need some assistance?
The easiest way to contact us would be by calling 8302263606 or leaving a mail at support@lcdkart.com. Mail us anytime (24/7) but call only between 9 am to 9 pm since these are our business timings. You may call on all working days if something needs live conversation.
Q: What if I stay in a town where a courier isn't available?
Generally, LCDkart dispatches the Infinix Hot 9 combos through Bluedart. It is our reliable courier service. However, there are some more, like Ecom Express, Delhivery, and Ekart. There's nothing to worry about if courier services aren't available in your town. We also use speed post, but you'll need to prepay the amount as Cash on Delivery is not supported. Although the combo might take a little more time to reach your doorstep via Speed Post, it will.
Q: I am not satisfied with the combo quality. Can I apply for a refund?
Although our expert team always checks the Infinix Hot 9 combo before dispatching. While testing, we ensure it fits on your smartphone and is of the best quality while testing. If you aren't satisfied with the Infinix combo quality, let us know what our display unit lacks. We welcome discussing any genuine issues with us.
If our team of technicians and engineers finds your reason authentic, we will surely refund the amount. But in case we do not find significant substance in your issue, we recommend calling us to help you fix it. Also, read the Infinix Hot 9 display description before deciding to buy it.
Q: What are the available payment options?
You can pay online through your MasterCard, VISA credit, or debit card. Net banking is also a payment method. There's a COD option for customers who do not wish to pay online and are more inclined toward paying cash. Note that COD charges are applicable on all orders, and we might still ask for a small amount in advance before shipping the parcel to ensure legitimate orders.
Q: Why should I test the new display before installation?
We ask you to test the display before installation, not because you'll get a bad product, but testing the display yourself is a part of the sales event. We test the display ourselves and complete our part. You should also test it when you get the new display because it comes with a testing guarantee.
If you test the display and it doesn't work, that's covered by the replacement/refund policy. However, if you install the display on your phone, you can no longer return or replace it. That's why testing the display is important, and everyone in this industry does that before installation.
Q: How to test the new Infinix Hot 9 display before installation?
It is easy to test the new display before installation, and you should always do that. It is very important to test the display because if you install the display right away and it doesn't work, you can't return or replace it. After all, it is a used part now. Please follow these steps :
First of all, open the phone from the rear side and take off the relevant screws to access the motherboard.
Isolate the display's flex cable and expel it gently from the motherboard.
Connect the new display's flex into the same place in the same direction.
Turn on the phone, and you can test the new display like it's installed on your phone.
After testing the display, you can install it on your phone.
If you encounter any problems while testing the product, you can easily return/replace the product. We supply terms and conditions with all the products, and you should always ensure to read them before installing the display.
Infinix Hot 9 Display Photos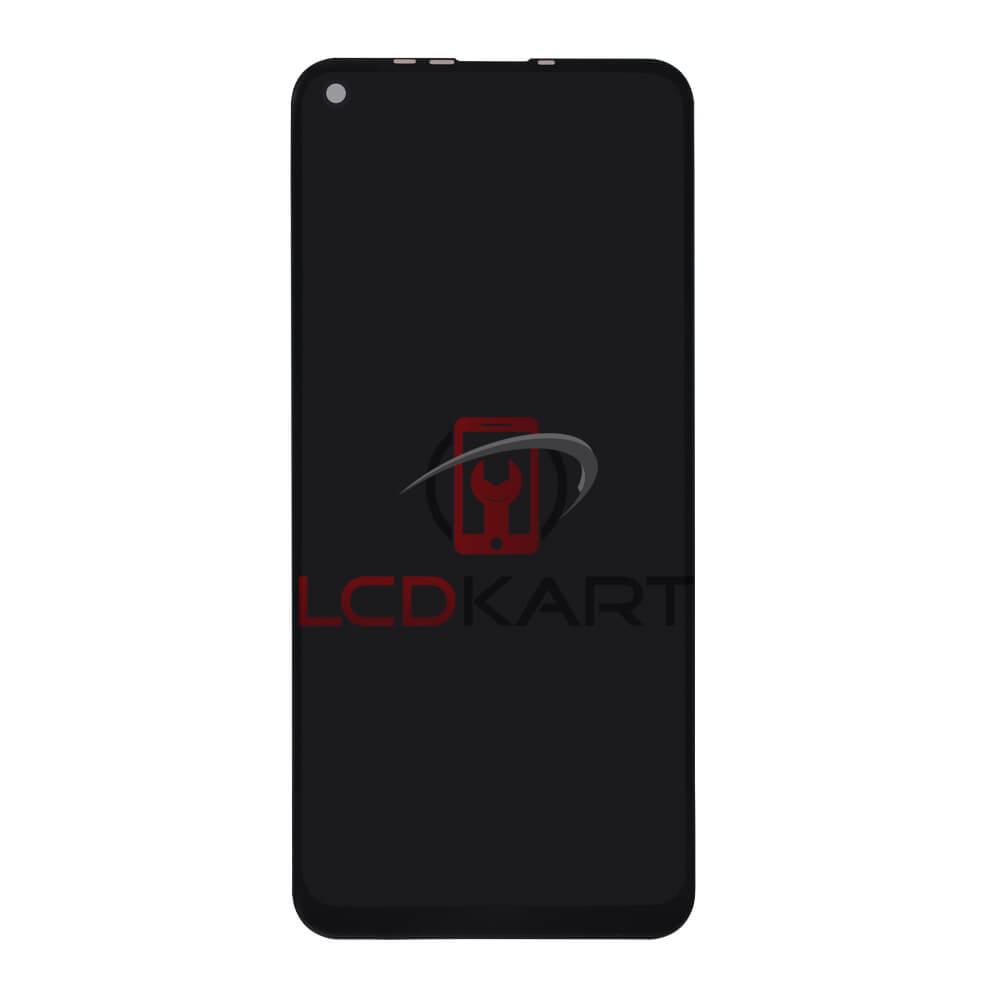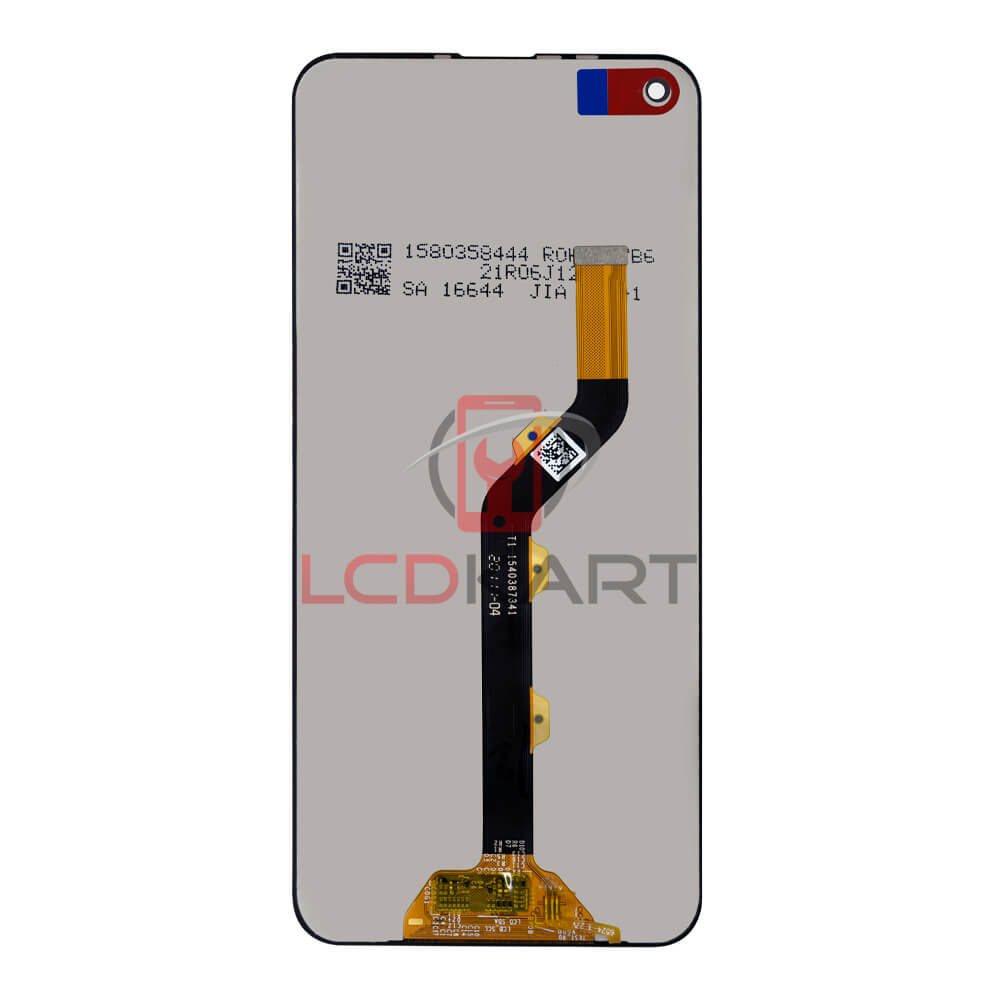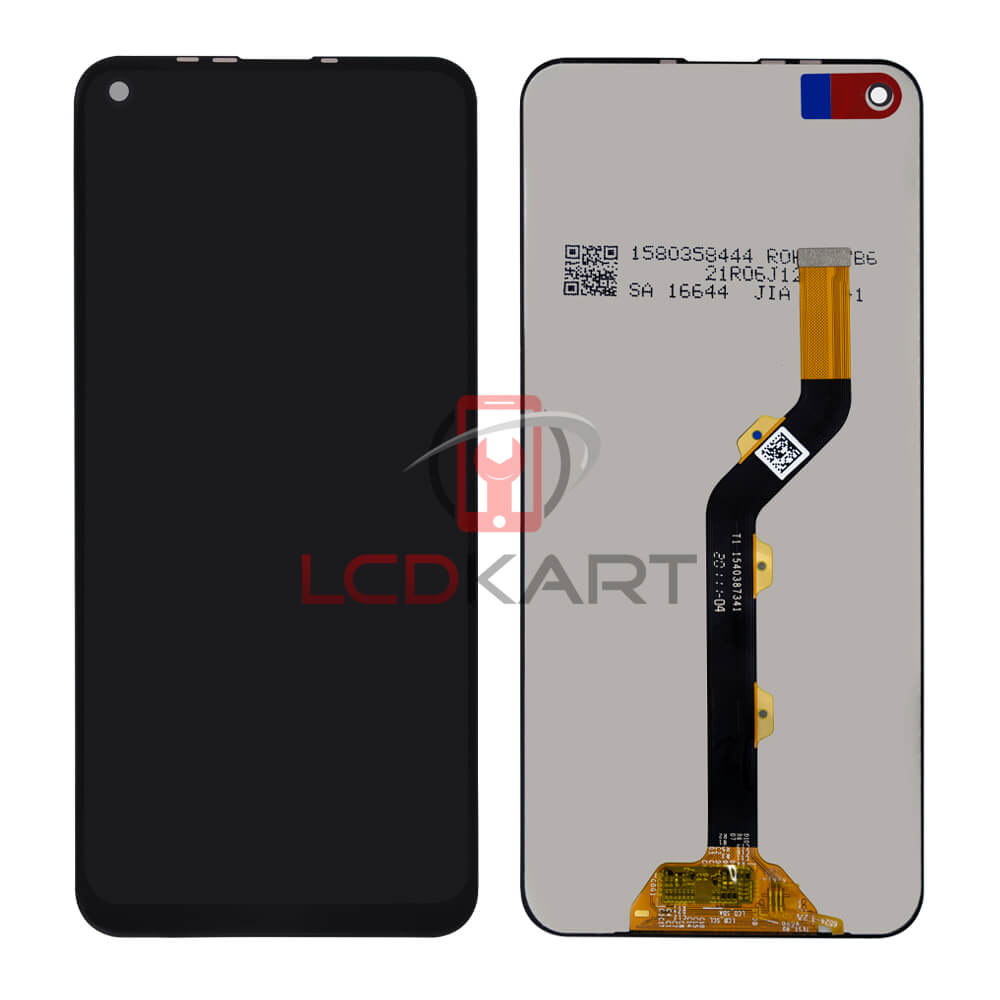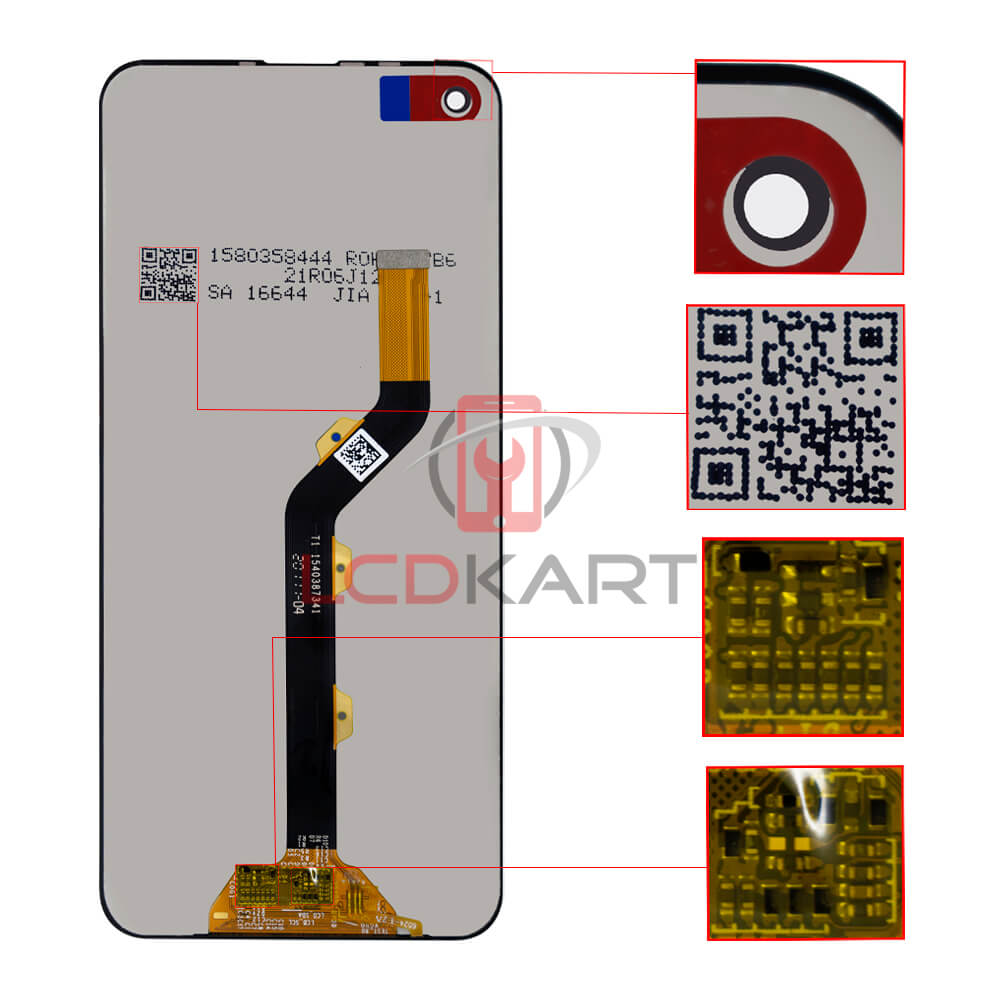 Shipping, Refund and Return Policy
We want you to know about return, refund, and replacement policies so that you don't face any issues later. Our policies help you make the right informed decisions. We don't allow used returns (used products), and everything else is covered under the replacement and return policy. Please visit the Shipping, Return and Refund Policy page for complete information.