Nokia 6.1 Plus LCD Display and Touch Glass Replacement Combo TA-1083
₹1,350.00

4 sold in last 9 hours
Were you looking for Nokia 6.1 Plus display and touch screen replacement? It is what we exactly offer here. This display combo perfectly replaces a broken inner display or top layer of touch screen glass. Buy this product confidently as it is really helpful for all the damage cases. For any questions, please call us at 8302263606.
Estimated Delivery: Oct 06 – Oct 09
... people are viewing this right now
---
Do you want to purchase a combo/folder for your Nokia 6.1 Plus phone? You likely arrived on this page because you want to know more about the Nokia 6.1 Plus display replacement. Here on LCD Kart, you can get answers to all the related questions and make an informed decision. If you know about all the secrets of display replacement, you can invest your money wisely.
The exact model number of the Nokia 6.1 Plus is TA-1083 DS, and you should always verify the model number before you place an order. If in doubt, feel free to call us at 8302263606, and we'll be very happy to assist you further and suggest a suitable product for your needs.
What is a Nokia 6.1 Plus Display Combo?
The most superficial meaning of the Nokia 6.1 Plus display combo is a spare part having the inner IPS display and touch screen digitizer glass combined into one. It means they work in unison to make the phone fully functional. If you have a broken Nokia 6.1 Plus inner display or touch screen glass, you must replace the entire display unit, called a combo/folder. This spare part helps you overcome all the display and touch screen-related issues with great ease.
Package Contents
Inside The Package
1 Piece of LCD Touch Folder for Nokia 6.1 Plus
Product Quality
Brand New (compatible, A+ Grade/non-original)
Display Compatibility
Compatible Brand
Nokia
Compatible Model
Nokia 6.1 Plus
Compatible Model Number
TA-1083 DS
Display Specifications
Display Size
5.8 inches
Display Type
IPS LCD Full HD+
Display Resolution
2280 x 1080 pixels
Warranty Information
Warranty Coverage
Manufacturing Defects only
Warranty Type
30 days testing warranty without pasting
Delivery Information
Available Courier Services
Bluedart / Ecom Expres / Delhivery
Delivery Time
3-6 days, depending on the location
Delivery Type
Sealed Packages with In transit Insurance
Return Information
Return Period
30 Days (In Unused Condition)
Pickup Type
Pickup Arranged By The Seller
What to do if your Nokia 6.1 Plus display has stopped working?
If the Nokia 6.1 plus display has broken and the touch screen doesn't work properly, it means you have to go for a combo replacement as both components are fused. When either the display or the touch screen glass stops working or breaks, you need to purchase a new combo/folder to replace the broken one.
In LCDKart, We sell high-quality OEM parts and ship them to our customers after proper testing. So if your phone's display isn't working, you can easily replace it with the help of a new combo. Please note that replacing a display combo is the best method to overcome all the damage cases.
How does the Nokia 6.1 plus screen replacement work?
The screen replacement of the Nokia 6.1 plus relies on replacing the broken unit with a new one. There are many other options available in the market, and you should always purchase the best quality products for a reasonable price. The display offered on this page is an A+ grade, high-quality product guaranteed to last for a long time.
We offer display replacements for the lowest price, and the quality is the best you can get with this investment. We cherry-pick our products and first test them on the quality scale. These products are not 100% original, and unlike some other vendors, we don't mislead the customers in any way. However, we can assure you of the best quality products for a very reasonable price.
Choosing the right vendor for your smartphone parts
Choosing the right vendor is a positive step toward ensuring that your Nokia 6.1 Plus combo arrives in good condition. It also ensures that the vendor has the sound know-how of the mobile phone parts and can answer all your questions regarding the combo. Buying a combo from a vendor who does not know anything about the parts won't be a good decision.
Most vendors do not test the products before sending them, resulting in defective parts. We at LCD Kart ensure that each combo gets tested manually, and there is no chance of any faulty parts. Still, we allow 30 days for a replacement, refund, and exchange after delivery.
Frequently Asked Questions
Q: How much does it cost to replace the Nokia 6.1 plus display in India?
The Nokia 6.1 Plus display offered on this page is an OEM display that costs around Rs 1800-2000. If you purchase a 100% original display replacement, that would cost nearly Rs 3300-3500. However, most customers buy compatible, good, quality products that offer outstanding performance for a reasonable price.
---
Q: Is there any warranty for a broken Nokia 6.1 plus screen?
The warranty never applies to a damaged part, which is true for the Nokia 6.1 Plus. The manufacturer warranty is never valid If you have a broken display, which is completely your fault. A mobile phone screen comes with a testing guarantee, and you can verify the working condition of a display before installation. Once you install a display after testing it properly, you can't return or replace it in any condition.
---
Q: Is it safe to pay online for this display?
Yes. It is 100% safe to pay online for the product. We process all the transactions in a secure environment and don't store any card details on the server. Once you order the product, we ship it on the same day and provide you with tracking details.
---
Q: How can I replace only the touch screen glass?
If the inner display is safe, you can also replace only the touch screen glass and reuse the same display. Please note that it is not easy to replace only the glass, and for that, you've to bear the risk. The display can also break while separating it from the broken touch screen glass. If that happens, then you've to replace the complete display combo.
---
Q: Can I DIY my Nokia 6.1 plus glass combo?
With so many DIY videos on YouTube, you can fix your damaged display and touchscreen combo, but you must have some technical knowledge before taking the command into your hands. If you don't know how to fix it at home, you might end up causing more damage to your phone. Therefore, always seek a professional technician's help to fix the display on your device.
Q: Would an original Nokia 6.1 Plus combo cost me a lot?
A Nokia 6.1 Plus display unit on lcdkart.com would cost between INR 1800-2000 for an OEM display replacement. Please check the product description to know more about the display specifications. The display available on this page is an A+ grade product which is best and affordable at the same time.
---
Q: Is the new display quality tested before shipment?
Our expert engineers always check the Nokia 6.1 Plus display unit before shipping it to our customers. It is ensured that the combo fits the phone. The durability and quality of the item are ensured. Once everything fits the norms of Lcdkart, we dispatch the Nokia combo to you.
---
Q: What are the ways to keep the Nokia 6.1 Plus touch screen safe?
First of all, We recommend using a flip cover for your Nokia 6.1 Plus. It keeps the screen protected even if the phone slips off the table or your hand. Secondly, try to avoid using the phone while driving or in a hurry. If you stay in the office, keep your phone somewhere around a table's center and not at the edges.
---
Q: Is it possible to return a Nokia combo after two months of purchase?
No, we cannot accept it back. According to the delivery and return policies, you can return a Nokia 6.1 Plus combo within 30 days after placing an order. Please note that all return requests are reviewed carefully, and used returns are not accepted.
---
Q: Why do you ask for an unboxing video if I get a damaged Nokia combo?
The unboxing video is evidence that the Nokia display unit reached your doorstep in a dilapidated condition. Without proof, we do not accept the broken Nokia combo back. It is to prevent fake return requests.
Nokia 6.1 Plus Display Photos
These photos demonstrate the actual product you will get. The Nokia 6.1 Plus combo you see here is 100% Original, tested, and comes with a money-back guarantee. Each combo is verified for working before dispatch, so there is no chance of getting a defective combo. We have the actual Nokia 6.1 Plus phone with us, and parts are tested on that phone before dispatch.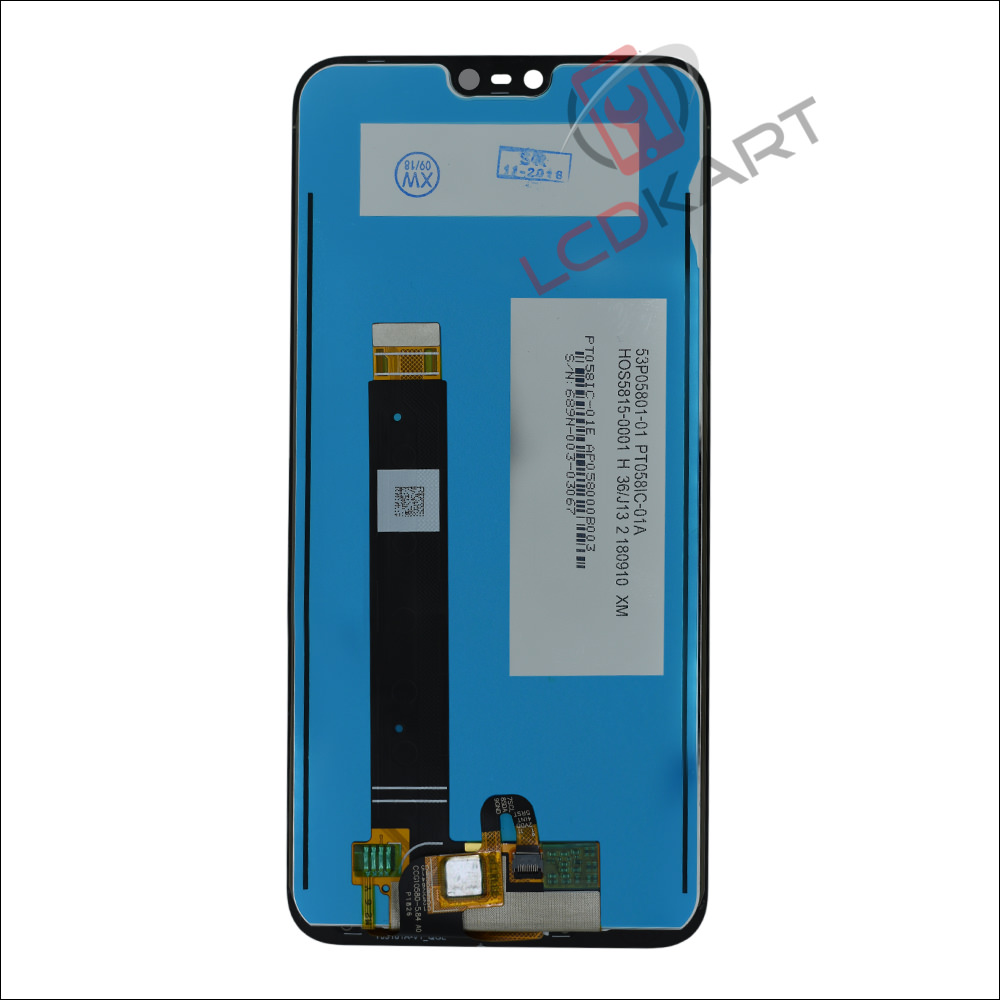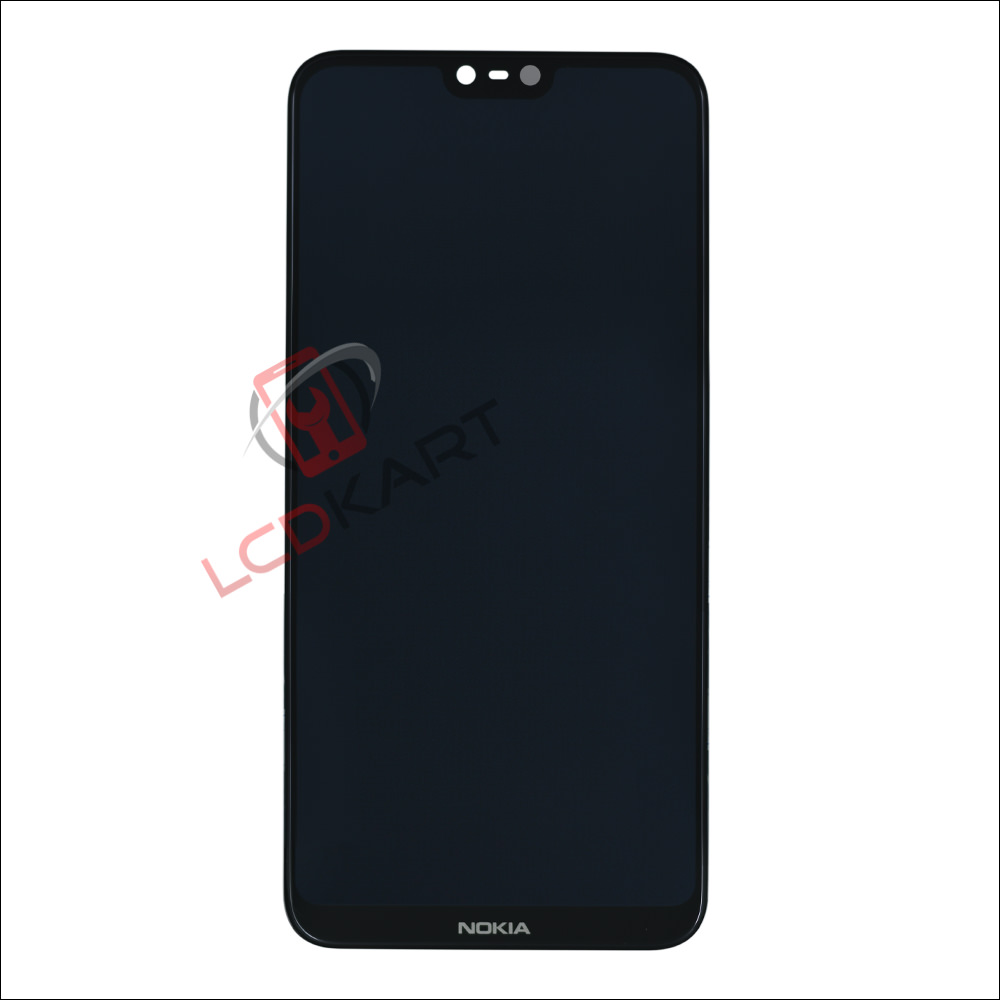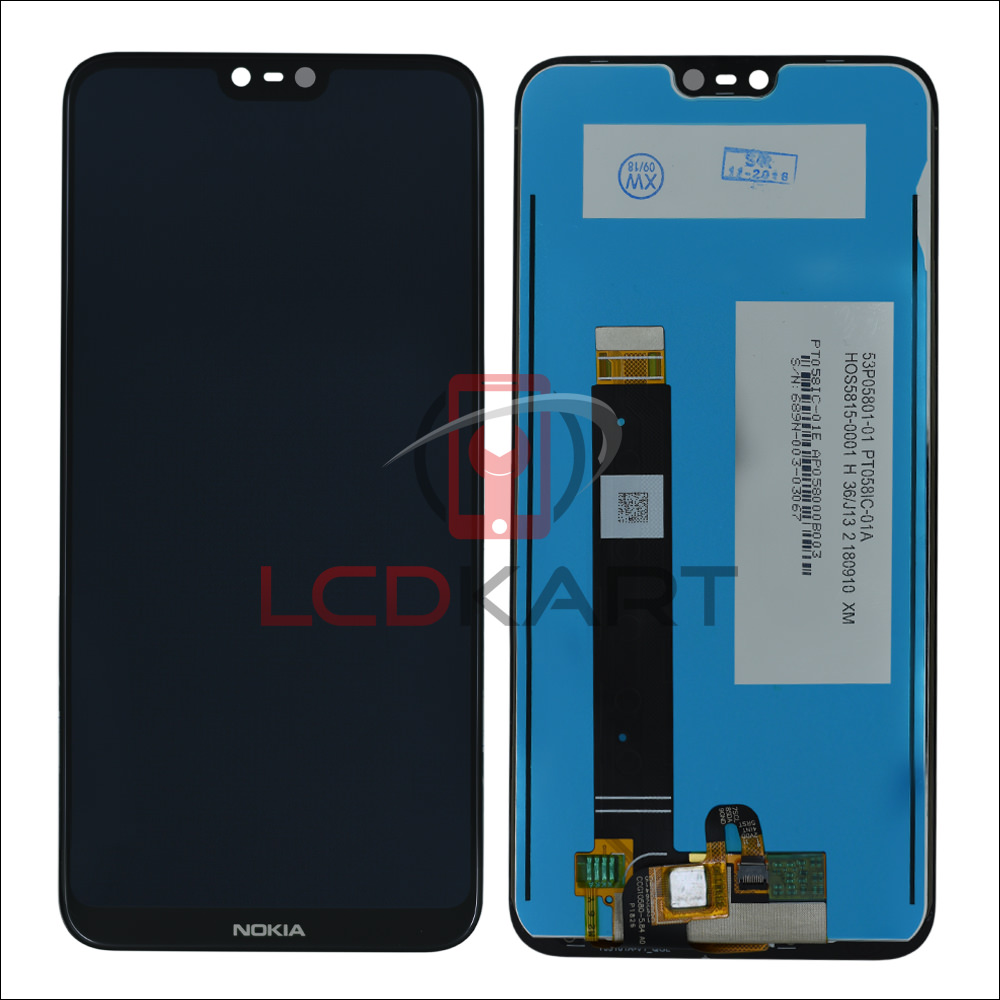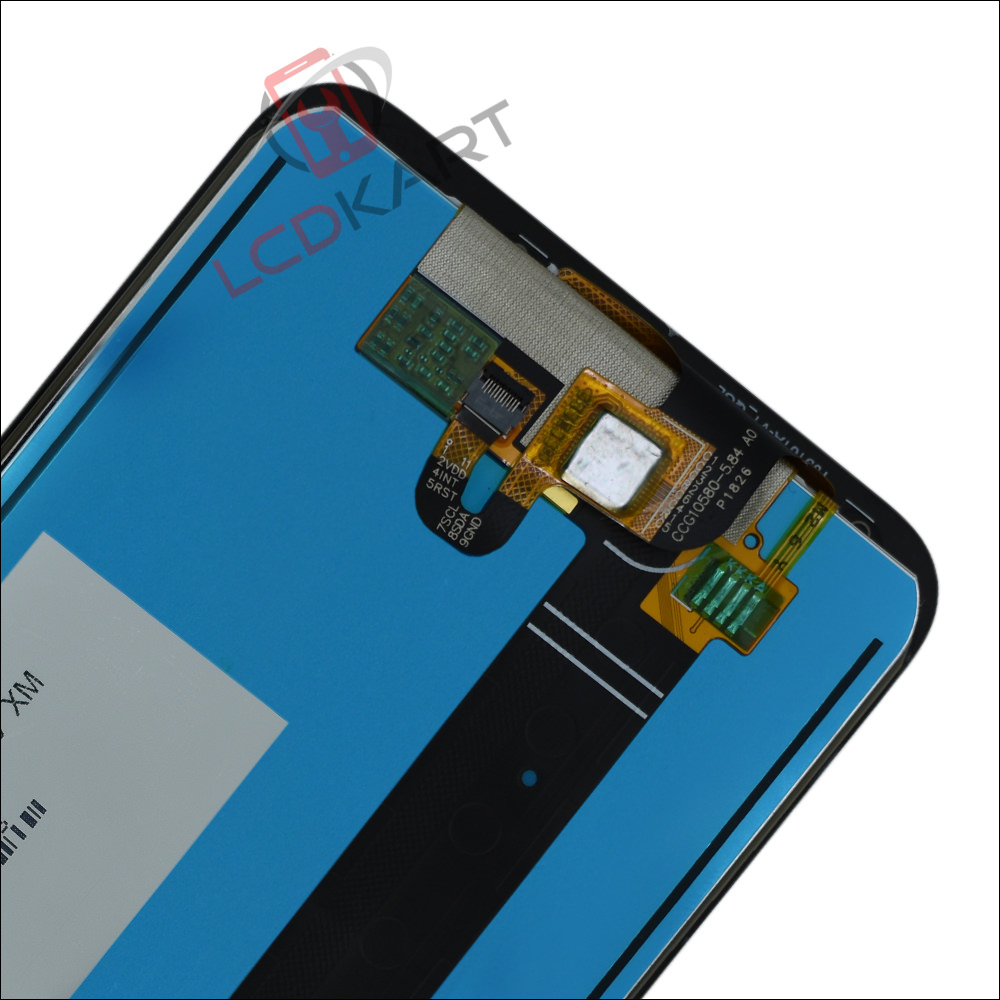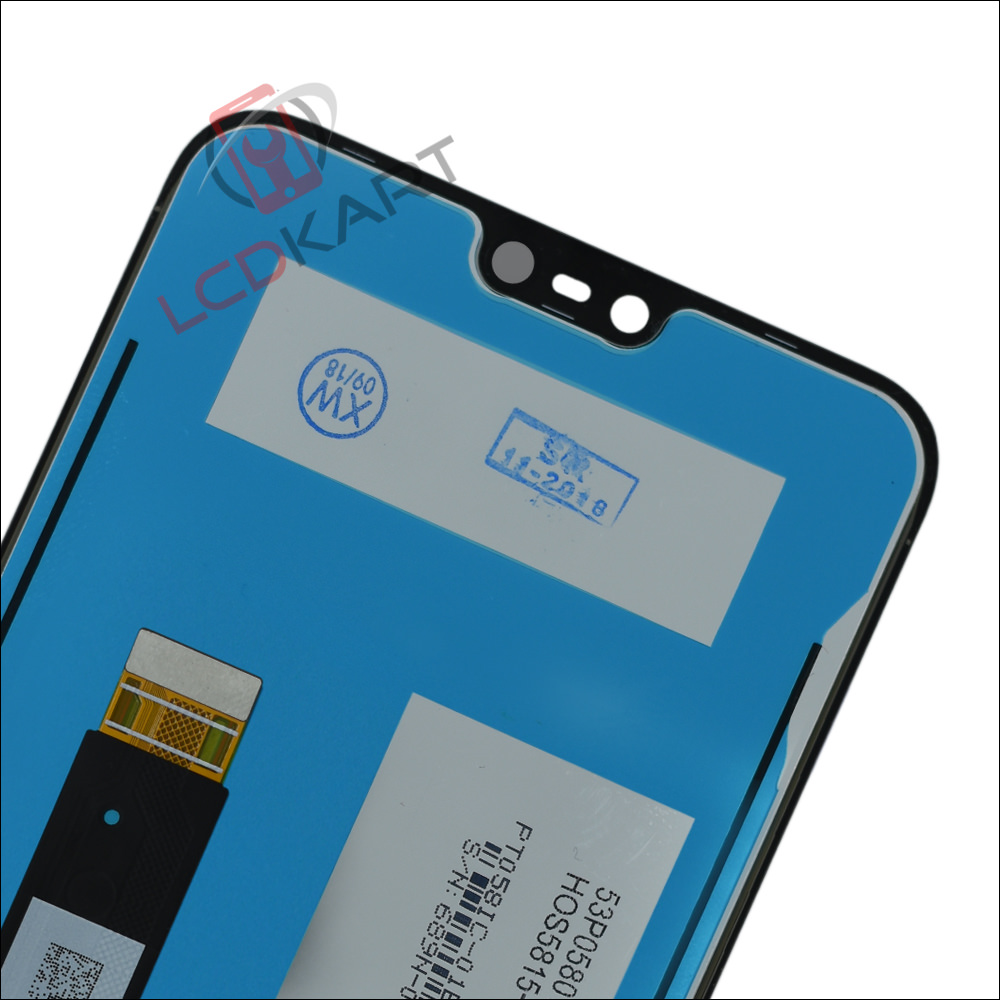 Shipping, Refund and Return Policy
We want you to know about return, refund, and replacement policies so that you don't face any issues later. Our policies help you make the right informed decisions. We don't allow used returns (used products), and everything else is covered under the replacement and return policy. Please visit the Shipping, Return and Refund Policy page for complete information.