To throw the right light on the combo replacements and how they are always a wiser choice, Lcdkart gets you this product. Read below if you have bought or plan to buy a cracked screen replacement for an Oppo A12. A broken Oppo A12 display is standard, but you can easily overcome the damage by replacing the screen. You can find all the relevant information regarding Oppo A12 display replacement on this page.
Does the Gorilla Glass 3 protect the Oppo A12 display?
A Gorilla Glass 3 is always in-built in your original Oppo A12 display units to shield the screen from harm. It can effectively protect your smartphone's touch glass from scratches, bumps, dust, and other damages. However, it has its limits, and if you drop the phone, the display combo will easily break despite having Gorilla Glass protection.
PACKAGE CONTENTS
Inside The Package
1 Piece of LCD Touch Folder for Oppo A12
Product Quality
Brand New (compatible, A+ Grade/non-original)
DISPLAY COMPATIBILITY
Compatible Brand
Oppo
Compatible Model
Oppo A12
Compatible Model Number
CPH2083
DISPLAY SPECIFICATIONS
Display Size
6.22 inches
Display Type
IPS LCD, HD+
Display Resolution
1520 x 720 Pixels
WARRANTY INFORMATION
Warranty Coverage
Manufacturing Defects only
Warranty Type
30 days testing warranty without pasting
Warranty Coverage
Return to Seller via Courier
DELIVERY INFORMATION
Available Courier Services
Bluedart / Ecom Expres / Delhivery
Delivery Time
3-6 days depending on the location
Delivery Type
Sealed Packages with Intransit Insurance
Knowledge Base
Is it a good idea to purchase a first copy display?
A first copy display offers less quality when compared with the original, but it is a preferred solution for customers who want to repair their phone for a reasonable amount. An original display takes considerable investment, and all customers can't afford that. To cater to their needs, you can easily find a first copy display that offers the best of both worlds, best quality, and best price.
You can easily use a first copy display for a long time if you don't drop your phone too often. The display works without any issues, but you've to adjust for a slightly lower brightness and color reproduction. The display on this page offers the best quality, and you've to spend very little.
How can you avoid wasting money in the market?
Some technicians in the local market charge extra money from you, and in some cases, they loot twice the actual cost. For example, if a display costs around 1800 rupees, they charge around Rs 3000 from you, which should be changed. You can easily purchase a display for a low cost online and then install it with the help of a technician and pay him Rs 200.
Some customers even install the display at home, and that's usually not a problem because you can watch a video on YouTube and repair the phone yourself. We offer the best quality combo replacement so that you can repair your phone at a reasonable price without any hassle.
Questions and Answers
Q: How much do I need to pay for the Oppo A12 display replacement?
A combo of Oppo A12 costs around Rs 1800-1900 rupees. This price is for the best quality product, which is not 100% original but works flawlessly. Most customers buy this product because it works without issues, and the investment is minimal.
Q: Is this Oppo A12 display replacement durable?
Yes, the display replacement is durable, provided you keep your phone safe from drops. After replacing the display, you should always protect the screen with tempered glass and avoid keeping your phone in your pocket when you wear tight jeans. Also, please don't keep your phone with other objects like keys and coins because they harm the screen.
Q: Is this combo a damage-resistant product?
Please note that a mobile phone display is never damage resistant, and that's a fact. This combo offers excellent quality and sturdy Gorilla Glass protection. It allows you to repair your phone, and you can avoid the most accidental drops without damage. However, all significant hits will damage the combo, and that's a fact.
Q: How can I contact the LCD Kart support?
You can always contact Lcdkart on any convenient working day. We shall answer your calls on 8302263606 and respond to your emails through support@lcdkart.com. If you've got any questions, please feel free to ask, and we'll be very happy to assist you.
Q: The inner display is fine, but the touch screen doesn't work. Can I buy your combo?
Yes, you can. This Oppo A12 combo consists of a touch glass glued to the display. You can purchase a new combo and replace it whenever the display or touch screen glass breaks. As the combo is a complete set of display and touch screen glass, it resolves all the related issues.
Q: Do you test the new Oppo A12 display before shipping?
Yes. Our team tests each piece and ensures it fits any Opo A12 phone. To ascertain the working condition of a product, first, we take a trial of the product by using an Oppo A12 motherboard. We ship the display to our customers when we are sure that everything is in order.
Q: Do I get also an outer frame with this combo?
No, you won't. The product comes as demonstrated in the photos. You can see the actual product photos on this page, and the outer frame is not included with this product. Some customers assume that they will also get the outer frame and the back panel with this product, but that's not true.
Q: How can I make the payment?
To purchase a product, you can checkout via our secure payment gateway. We also offer Cash on Delivery, but you've to pay a small amount in advance. You can't order a product only on COD because we don't want fake orders. The COD option attracts a lot of unwanted orders, and we want to avoid such customers at any cost.
Q: How to protect the display from future damages?
To protect the display from future damages, we recommend using a flip cover to doubly shield your screen. A Flip cover protects the display well in case of drops, and that's the best way to go. You should avoid keeping the phone in the topside pocket of your shirt because the chances of an accidental drop are exceptionally high in that case.
Oppo A12 Product Images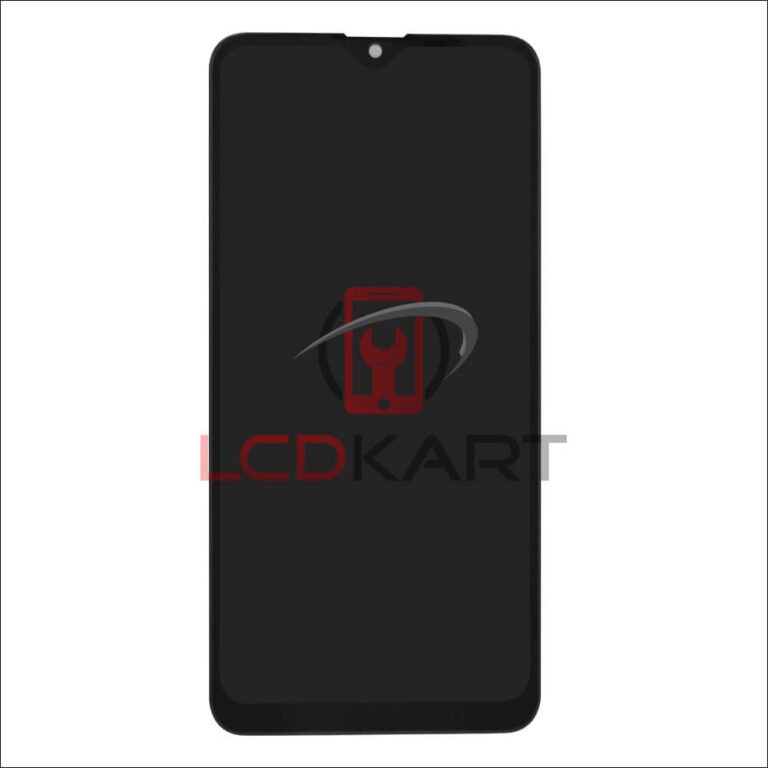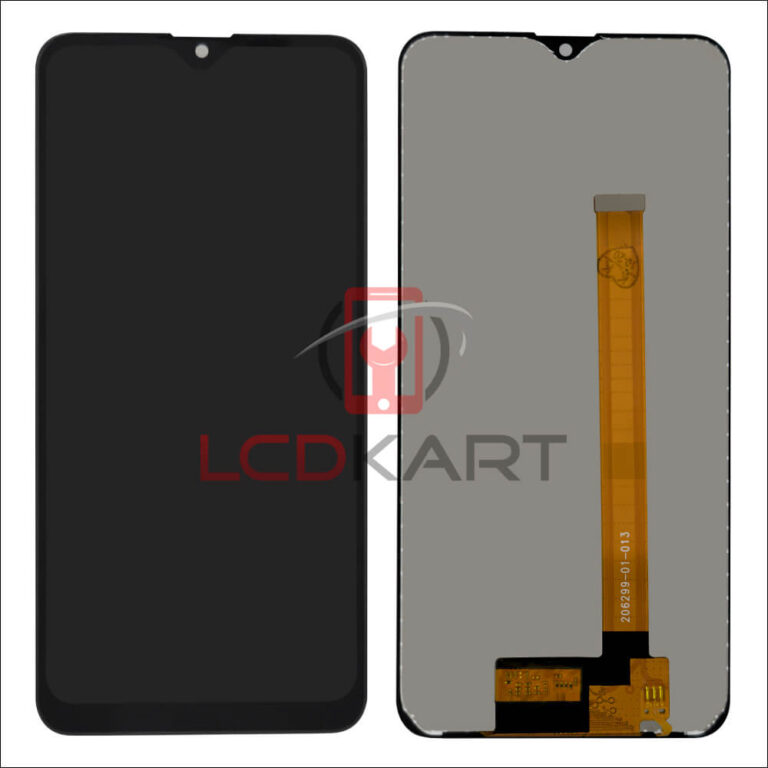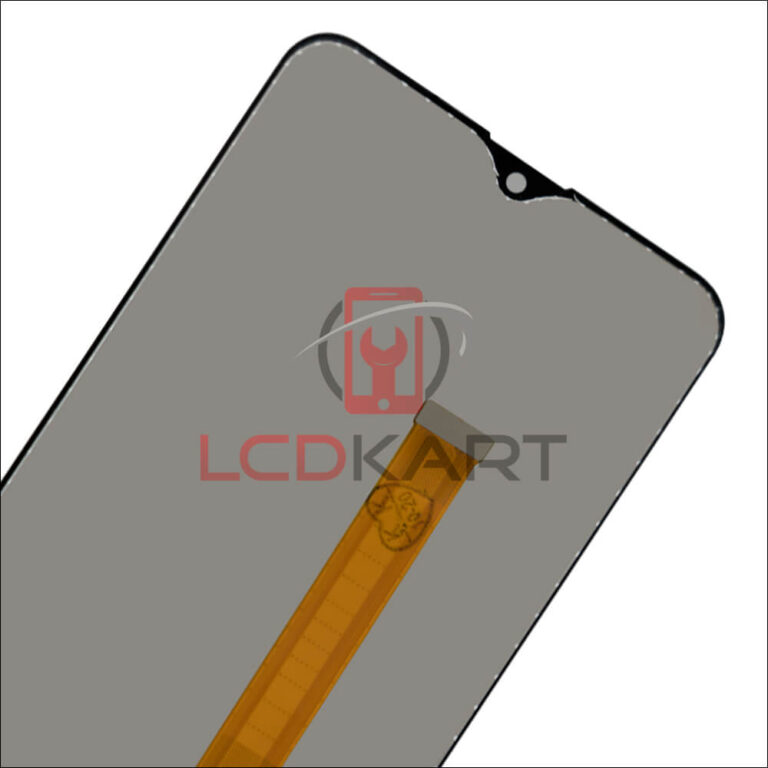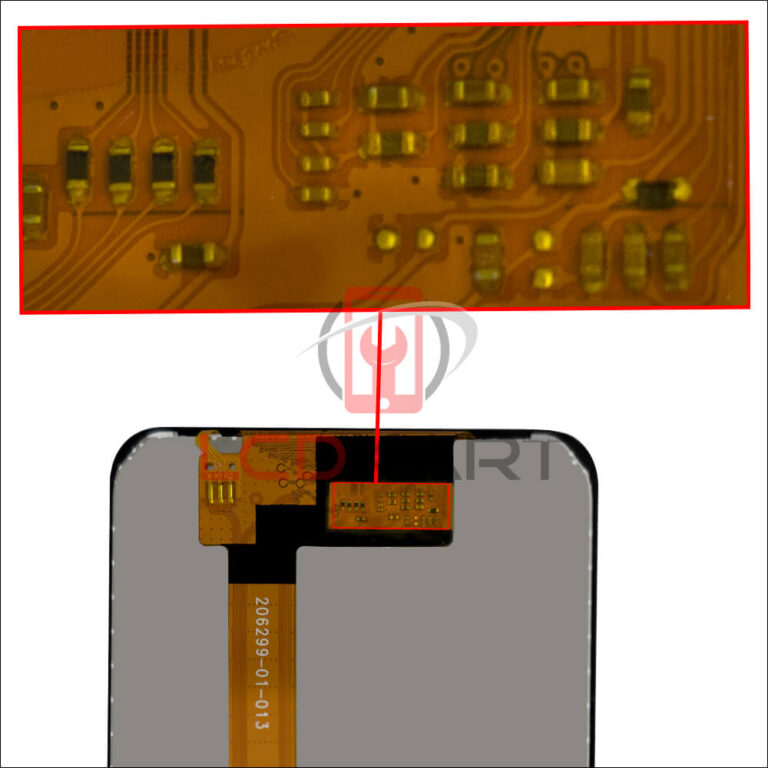 Shipping, Refund and Return Policy
We want you to know about return, refund, and replacement policies so that you don't face any issues later. Our policies help you make the right informed decisions. We don't allow used returns (used products), and everything else is covered under the replacement and return policy. Please visit the Shipping, Return and Refund Policy page for complete information.