Your search for Oppo A33 display replacement now ends because LCD Kart is here to give you the best replacement combo for your Oppo A33 smartphone's cracked screen. To get more information, please go through this given article, and it will surely help you. Remember that this Oppo A33 is the new model launched in September 2020. If you have the old Oppo A33 launched in 2015, this display is unsuitable for that model.
We have tried to answer some of the frequently asked questions on this page, as sometimes it becomes impossible for our experts to answer all the emails regarding queries promptly. Therefore, please read the FAQs section before contacting us as you might find your answer.
What is an Oppo A33 2020 display combo?
A display combo is a spare display unit kept for future use. If you drop and break your phone, a technician or the service center replaces the broken display with a brand new one by using a combo. The combo/folder combines the inner IPS display and front layer of touch screen digitizer glass. Both parts work as one and provide mesmerizing display experience.
Without a display combo, replacing the broken parts is impossible because there is no alternative. A cracked display unit can be replaced only by using a brand new unit. On this page, you can purchase a display combo for Oppo A33 for the lowest price and replace it with the help of a technician.
PACKAGE CONTENTS
Inside The Package
1 Piece of LCD Touch Folder for Oppo A33 2020
Product Quality
Brand New (compatible, A+ Grade/non-original)
DISPLAY COMPATIBILITY
Compatible Brand
Oppo
Compatible Model
Oppo A33 2020
Compatible Model Number
CPH2137
DISPLAY SPECIFICATIONS
Display Size
6.5 inches
Display Type
IPS LCD, HD+
Display Resolution
1600 x 720 Pixels
WARRANTY INFORMATION
Warranty Coverage
Manufacturing Defects only
Warranty Type
30 days testing warranty without pasting
Warranty Coverage
Return to Seller via Courier
DELIVERY INFORMATION
Available Courier Services
Bluedart / Ecom Expres / Delhivery
Delivery Time
3-6 days depending on the location
Delivery Type
Sealed Packages with Intransit Insurance
Common Questions and Answers
Q: What is the price of a new Oppo A33 2020 display combo?
A display combo of Oppo A33 2020 CPH2137 costs around Rs 2400-2500 rupees. This price is for the best quality OEM product, which is not 100% original but works flawlessly. Many customers buy this product because it offers the best of both worlds, low price, and very good onscreen quality.
Q: What are the benefits of buying the Oppo A33 combo online?
It is very convenient to purchase the display replacement online, and we can deliver the display to your doorstep. So, you need not go to the market to buy them, especially when you are busy and hard to go shopping. We test the display before shipping, pack it safely, and deliver it within the stipulated timeframe. You can also enjoy massive discounts when you purchase online.
Q: Does the LCD Kart never delay deliveries?
We always try to deliver the items within the stipulated time frame on the given date. However, though it's rare, sometimes because of unavoidable circumstances, extreme weather conditions, or strikes, our deliveries may rarely get delayed. We also try our best to deliver to you at the earliest. So please be patient and stay with us.
Q: Is it possible to receive a cracked combo inside the parcel?
It is extremely rare as we pack the combos securely in rigid plastic boxes and use a carton box to pack the products. Still, it may sometimes happen due to some human error, mishandling, or accidents. Therefore, if it is so, we are very sorry for the inconvenience, and we'll replace the display for you at no charge. Always be sure to record an unboxing video when you open the parcel, and that will prove that you indeed received an item in cracked condition. Please note that we don't entertain any claims without video proof.
Q: How good is the resolution of the new Oppo A33 display combo?
The new Oppo A33 display supports a resolution of 1600 x 720 pixels. We have received feedback from numerous customers who have praised the quality of the display. Therefore, please rest assured that you won't have any issues with the display's quality.
Q: Can a brand-new phone's screen break on drops?
Yes, if your phone drops down on the hard surface and floats several times or something weighty is placed on it unknowingly, its screen may crack, whether it's a new phone or an old one. A new mobile phone comes with Gorilla Glass 3 protection, but it can't withstand rough drops.
Q: What to do if I am not happy with the new Oppo A33 display?
If you are not satisfied with the Oppo A33 combo, please inform us by calling our helpline number. We'll be more than happy to assist you with your queries and arrange a return for you. Please note that we don't bear shipping charges in such cases when the return reason is not justified for us. In such cases, you'll need to pay two-way shipping charges, and we'll refund the remaining amount to you.
Q: Do you recommend self-replacement of a combo?
No, we don't. We highly recommend taking the Oppo A33 2020 display combo to a skilled technician to replace the cracked screen. If you are not an expert in this field, you may damage your phone or display combo by self replacement. Therefore always sail safely and don't take unnecessary risks.
Q: Can I purchase only the display or only the touch screen glass?
We are sorry but only display or only touch screen glass are not available with us. We only sell complete ready screens and don't sell parts individually. Because if you buy parts individually, it's a complete mess because later you'll try to combine them yourself. If you do experiments, then the outcome might not be favorable for you.
Oppo A33 2020 Display Images
Wanted to see the product photos? Here you go. As you can see, the display and touch screen glass are both combined and you can't replace them separately. You simply need to decouple the broken display unit from your phone and replace it with a new one.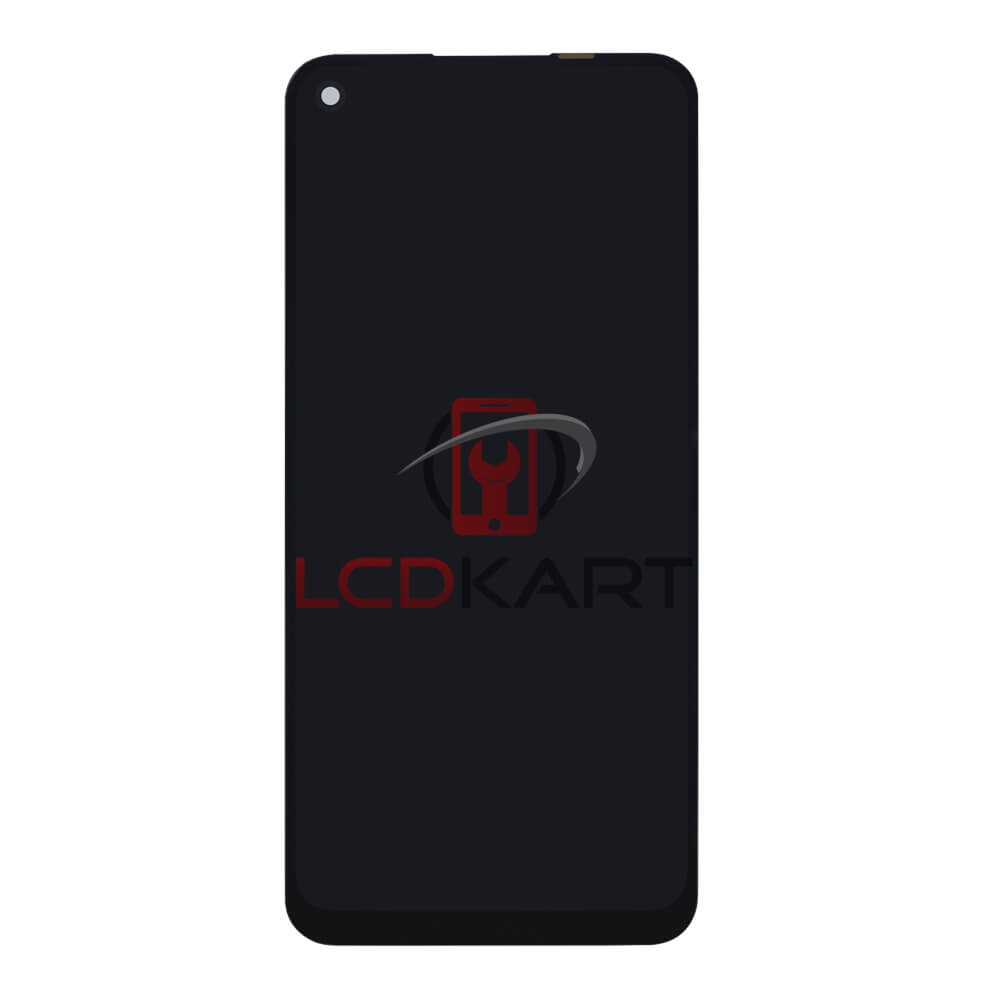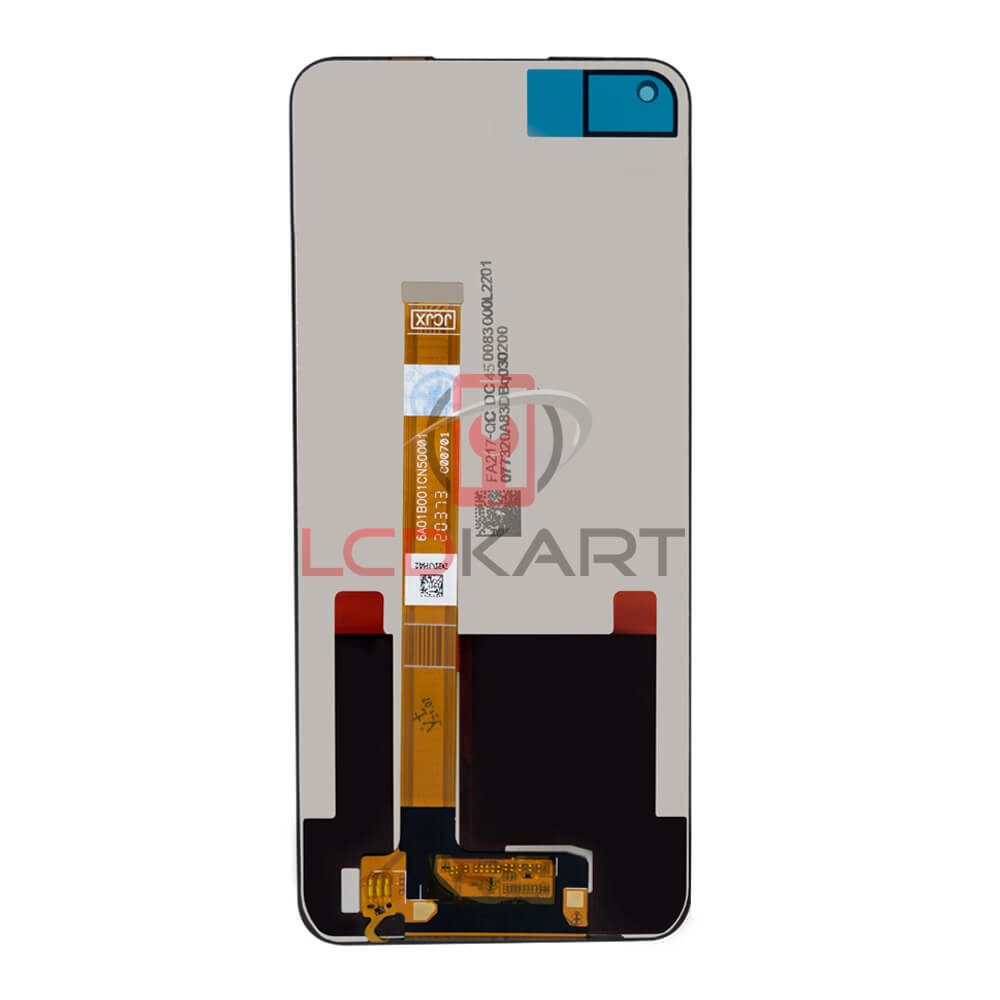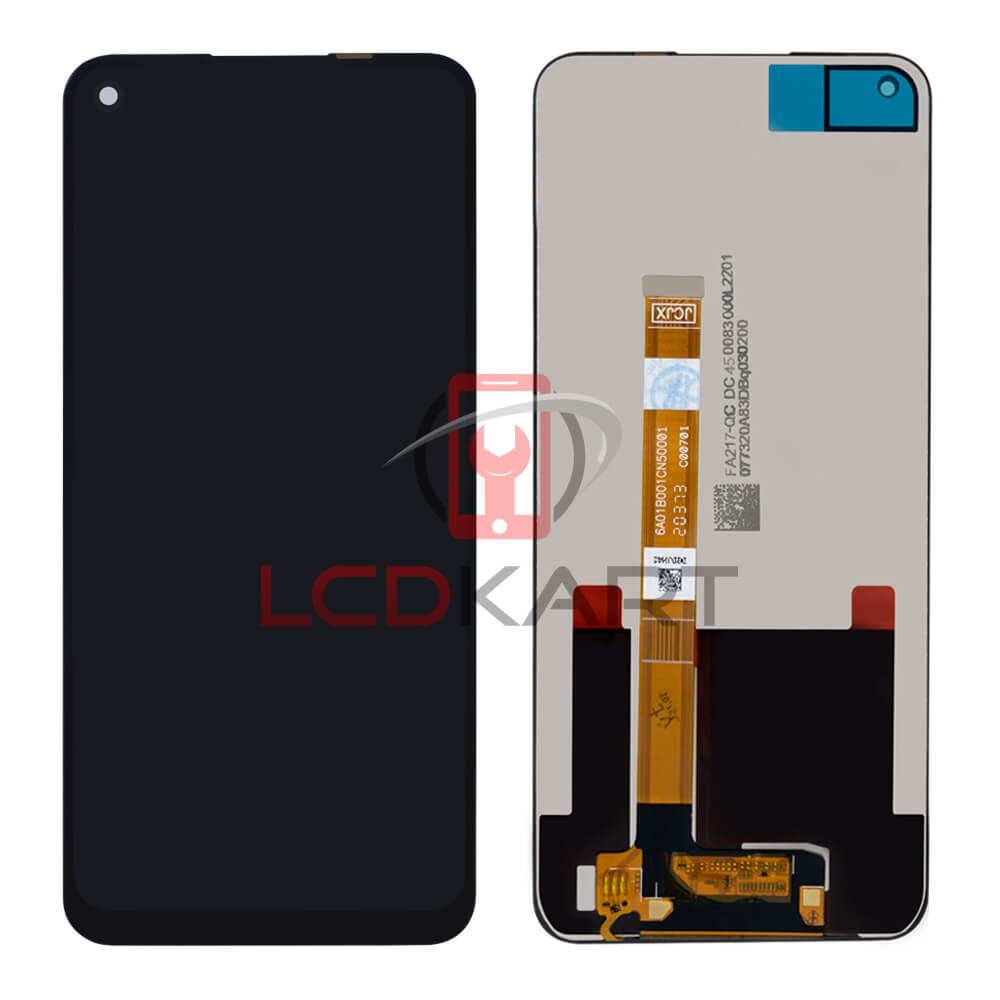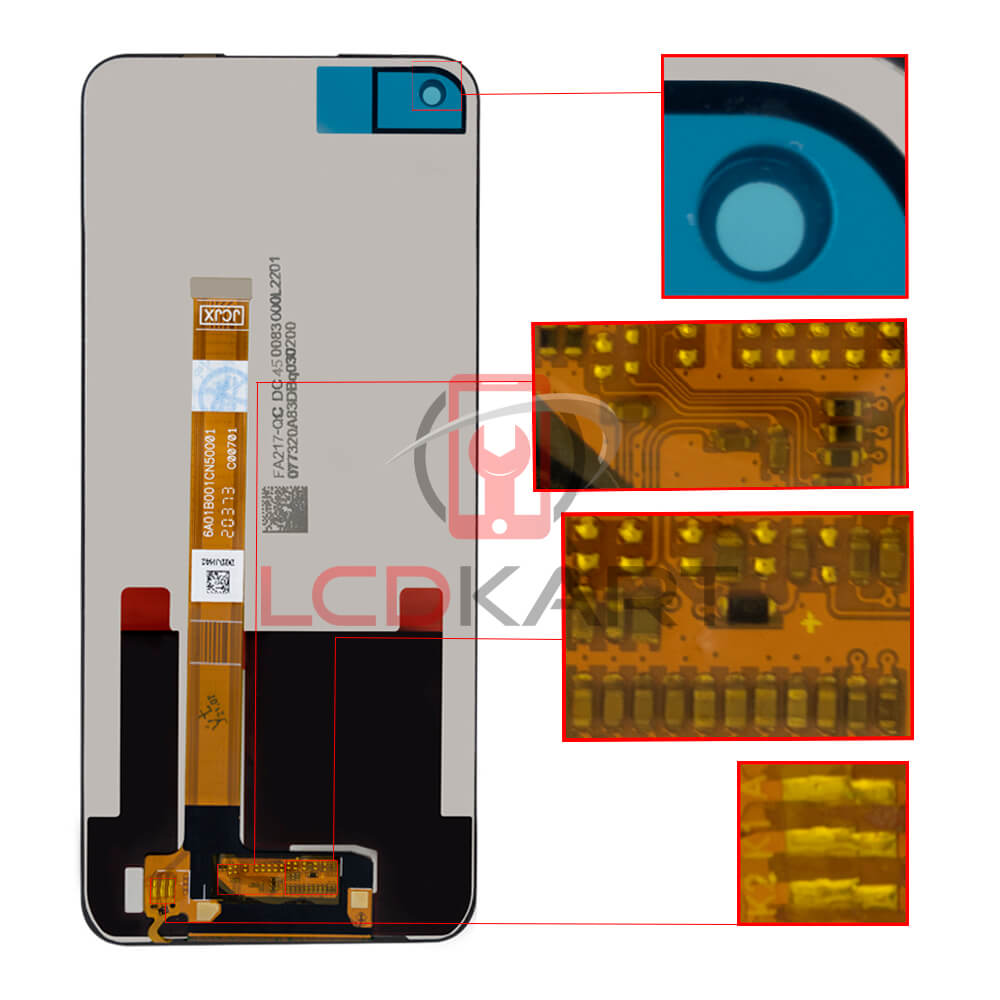 Shipping, Refund and Return Policy
We want you to know about return, refund, and replacement policies so that you don't face any issues later. Our policies help you make the right informed decisions. We don't allow used returns (used products), and everything else is covered under the replacement and return policy. Please visit the Shipping, Return and Refund Policy page for complete information.