If you broke the display or touch screen glass of your Oppo Reno 2F phone, you've found the right website to purchase a display replacement. As long as a smartphone works well, it is no less than a boon. You may not just watch movies and use the phone for entertainment purposes but also type your official documents when your laptop or PC is not around. There's an endless list of how valuable a smartphone is in our lives.
But, when one day, if the Oppo Reno 2F phone drops accidentally from a height and its touch screen cracks, half of these fantastic uses automatically fade away. You cannot type efficiently on a gone screen, and if you try to watch movies or other content, the broken touch screen glass is a big distraction. Therefore, replacing the broken Oppo Reno 2F display is urgent for most customers.
What is the Oppo Reno 2F display folder?
An Oppo Reno 2F combo sold on lcdkart.com is a combination of a touch screen glass and display. These two are firmly glued together, just like a brand new device. You may never have observed your smartphone so closely before. But, now that its screen is gone, take a moment and try to distinguish between the touch glass and display. Are you able to differentiate? We are sure that you cannot because they are combined.
The OEM of Oppo Reno 2F firmly sticks the two together using LOCA Glue. So much so that no dirt or dust can dare enter through space in between and become an obstacle while you are watching an exciting movie. So replacing the combo means purchasing a complete set consisting of an inner display and front layer of touch screen digitizer glass. The combo replacement is an easy method to replace a cracked screen, and that's how everyone dealing with mobile phone repairs does it.
What are the different replacement options?
The first option is to visit a local market shop that sells a display combo. People choose this option because it seems cheap however local market products are very low in quality. The material used in making Oppo Reno 2F combos and touch screens is of poor quality as these are duplicate products. Furthermore, we never recommend glass replacements because such counterfeit products never last long.
The second option is to visit an Oppo service center for an original replacement. You'll surely get the original spare there, but the distance is a big issue for many customers. In megacities, these service centers might be on the other end of your city, and you might need to travel for a cracked Oppo Reno 2F screen. Include the traveling costs and fatigue. Even if you reach there, service centers do not readily have all Oppo combo models, and prices are high. So, it seems a waste of time and money for most customers.
The third option is to order a display combo from online stores at an affordable price. You'll get the Oppo Reno 2F display unit delivered to your doorstep, and later you can install it with a technician's help. Before placing an order online, you should always consult with a technician to make necessary installation arrangements.
PACKAGE CONTENTS
Inside The Package
1 Piece of LCD Touch Folder for Oppo Reno 2F
Product Quality
Brand New (compatible, A+ Grade/non-original)
DISPLAY COMPATIBILITY
Compatible Brand
Oppo
Compatible Model
Oppo Reno 2F
Compatible Model Number
CPH1989
DISPLAY SPECIFICATIONS
Display Size
6.53 inches
Display Type
AMOLED, Full HD+
Display Resolution
2340 x 1080 Pixels
WARRANTY INFORMATION
Warranty Coverage
Manufacturing Defects only
Warranty Type
30 days testing warranty without pasting
Warranty Coverage
Return to Seller via Courier
DELIVERY INFORMATION
Available Courier Services
Bluedart / Ecom Expres / Delhivery
Delivery Time
3-6 days, depending on the location
Delivery Type
Sealed Packages with Intransit Insurance
Knowledge Base
In today's ever-evolving environment, customers are becoming more quality-oriented and demanding; with the Internet, phone calls, and regular calls, customers frequently ask questions regarding their device and our reliability. We will try to answer some frequently asked questions below.
Q: What is the Oppo Reno 2F display replacement price in India?
An Oppo Reno 2F display replacement costs around Rs 3300-3500. This price is valid for an A+ grade display combo which offers the best quality display output for a lower price. The display listed on this page is a budget-friendly solution and allows you to repair your phone easily. Around 90% of customers rely on compatible products to save money.
Q: What are the accepted payment modes?
Once you wish to buy an Oppo Reno 2F combo, there are many payment options. People who wish to pay online can use their debit card, credit card, or net banking system. Others willing to pay when they receive the combo can choose COD. Just note that cash on delivery charges are applicable, and you need to pay the delivery charges in advance to avail of the cash on delivery facility. In any case, safe and secure combo delivery is assured.
Q: Would I receive a broken Oppo Reno 2F display combo inside the parcel?
Our team always checks the Oppo Reno 2F combo before packing it to ensure there's no crack or scratch on it. There is no change chance of receiving a broken or damaged item. Still, you can always record an unboxing video when you open the package. If you get a broken display, that will be visible in the video, and we'll replace the product for you at no charge.
Q: Can I use the in-display fingerprint with this display?
The display comes with an in-display fingerprint scanner support and in some cases, it works. In other cases, you can scan the fingerprint but unlocking doesn't work properly. That happens because of incorrect installation or dust inside the fingerprint scanner or other problems. Considering the price of the display, if the fingerprint works, that's a bonus for you and if it doesn't, that's not a big deal.
If you purchase local displays, they don't have any provision for the fingerprint reader but our display is different. The display has a transparent round circle so the provision for the fingerprint reader is there but its working depends on many other factors.
Q: What is the life of this display replacement?
You can easily use this display for more than 2 years but you must keep the phone safe. If the phone frequently skids from your hands, then another display replacement is due shortly. After replacing the display, you should protect the display with tempered glass or other similar measures. The life of the new Oppo Reno 2F display depends on your usage pattern and care.
Oppo Reno 2F Display Photos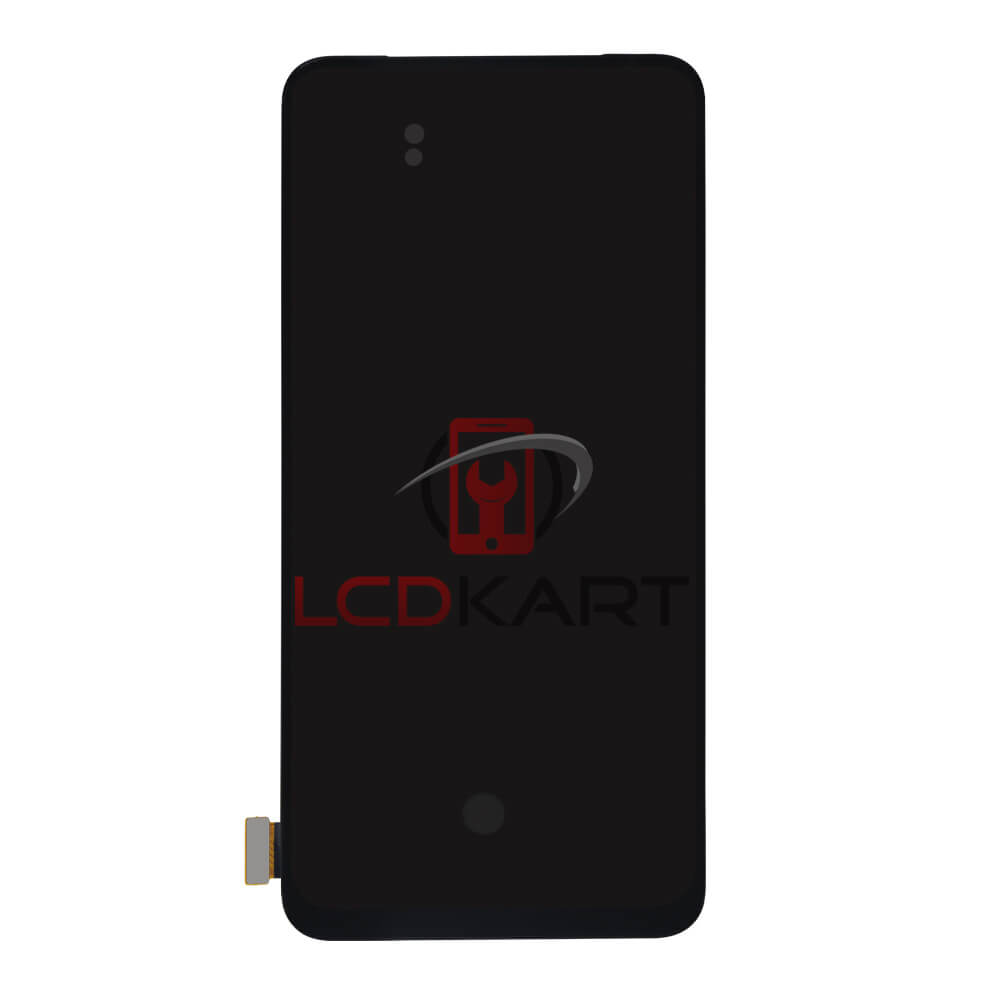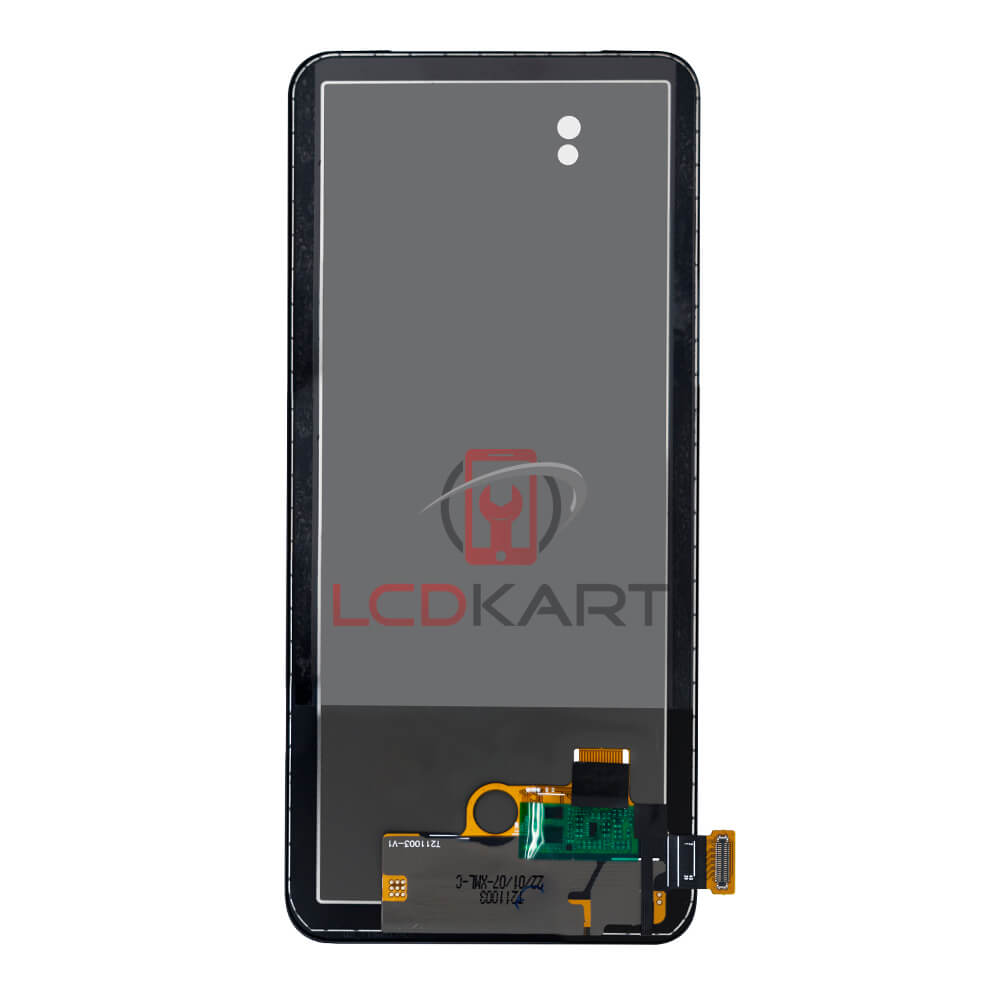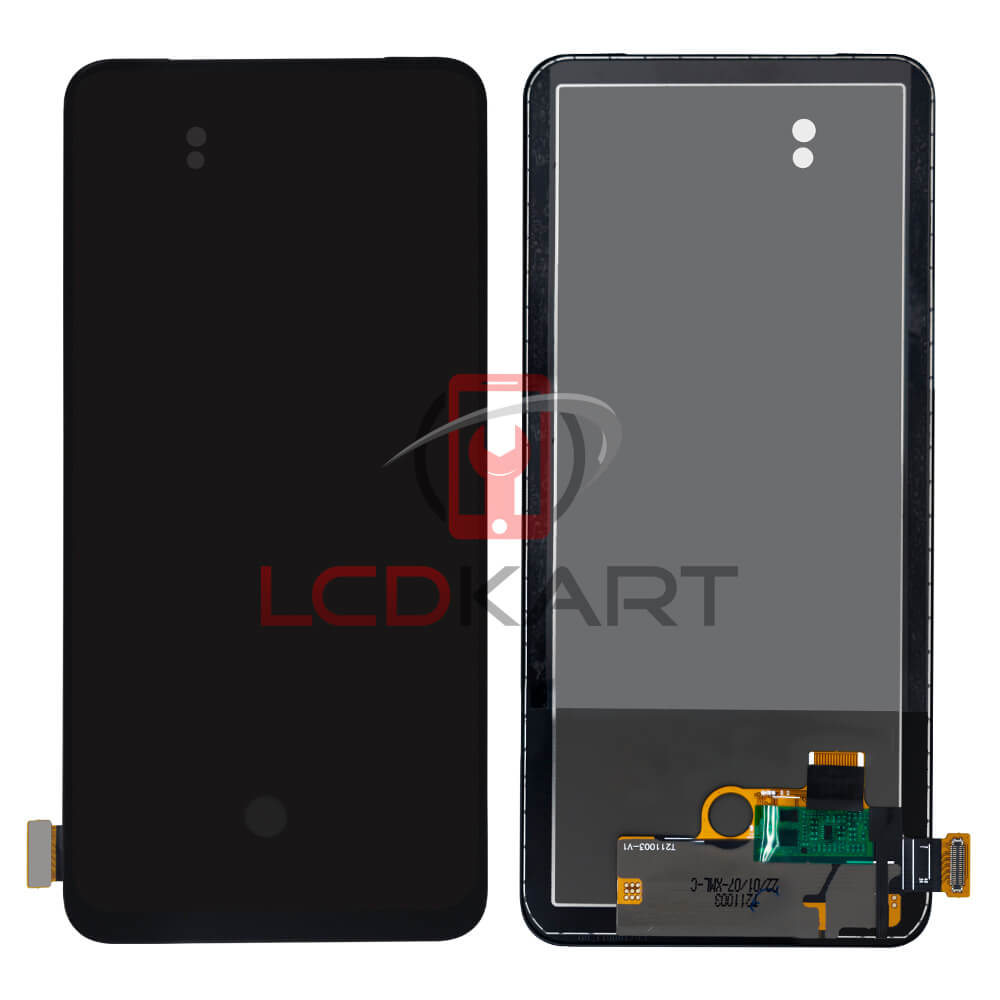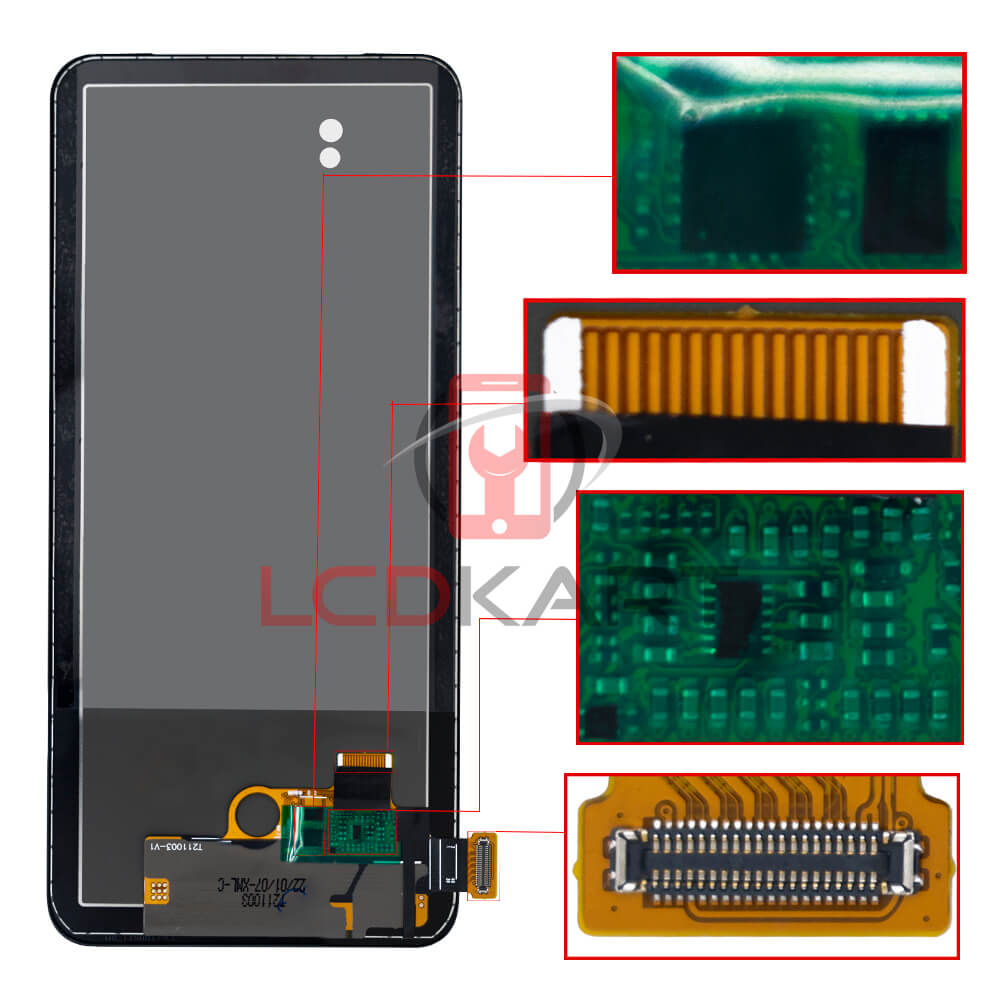 Shipping, Refund and Return Policy
We want you to know about return, refund, and replacement policies so that you don't face any issues later. Our policies help you make the right informed decisions. We don't allow used returns (used products), and everything else is covered under the replacement and return policy. Please visit the Shipping, Return and Refund Policy page for complete information.