Are you facing issues with finding a new display for your Poco C3? LCD Kart offers a budget-friendly display replacement for the Poco C3 phone, which allows you to repair your phone for the minimum price. By using the display replacement, you can easily restore the functional condition of your phone.
If the display has moderately damaged, you should still be able to use the phone for some time. The touch screen also works in such cases, but the phone looks very bad. You won't feel comfortable using a broken phone, and that's why replacement becomes necessary. In other cases, when the damage is more severe, the display and touch screen glass both will stop working completely, and then you must replace the display unit as soon as possible.
What is a Poco C3 display combo?
A Poco C3 display combo is a complete unit of display and touch screen digitizer glass merged into one. The combos are the ideal replacement option that is industry-standard now, and everyone uses them. All mobile phone display combos are not equal in quality, and you've to choose between original and other qualities. The biggest advantage of a combo is the shortest repairing time and 100% success. You can easily replace a display combo in 20-25 minutes, and it is the most popular method of replacement.
Do all display combos offer equal quality?
No. All Poco C3 display combos don't offer equal quality. Thousands of big and small manufacturers manufacture mobile phone screens in China. Most customers prefer low-quality solutions, and that's why the lowest quality screens are prevalent in the market.
A first copy combo is the lowest display quality which is cheapest but offers very bad display quality. The A+ grade display quality (which we sell) is much better than a first copy display and costs almost the same as a copy display. We sell this display quality because customers prefer this quality. On a budget, you get very good colors, brightness, and a smoothly working touch screen glass.
The third quality is the original display of Poco C3 which comes from the OEM manufacturers in China who manufacture and supply these screens to the actual company. The price of 100% original screens is almost double that of a copy display and most customers don't purchase this quality.
Can a duplicate display work like the original?
You can't get the original display quality with a duplicate one. The duplicate products can imitate the looks but not the quality. The output quality you get with first copy displays is not good, and you would surely regret installing it. That's why we always offer A+ grade screen replacements, which are very close to the original.
You might have met with some technicians who claim that they have a 99% quality display and call it the first copy but that's just a marketing scam. That display doesn't offer 99% quality but only 50% of the original display. The A+ grade display offers 75% quality of the original, and customers prefer it because of its low cost.
PACKAGE CONTENTS
Inside The Package
1 Piece of LCD Touch Folder for Poco C3
Product Quality
Brand New (compatible, A+ Grade/non-original)
DISPLAY COMPATIBILITY
Compatible Brand
Poco
Compatible Model
Poco C3
Compatible Model Number
MZB07RHIN
DISPLAY SPECIFICATIONS
Display Size
6.53 inches
Display Type
IPS LCD, HD+
Display Resolution
1600 x 720 Pixels
WARRANTY INFORMATION
Warranty Coverage
Manufacturing Defects only
Warranty Type
30 days testing warranty without fixing/pasting
Warranty Coverage
Return to Seller via Courier
DELIVERY INFORMATION
Available Courier Services
Bluedart / Ecom Expres / Delhivery
Delivery Time
3-6 days, depending on the location
Delivery Type
Sealed Packages with Intransit Insurance
Questions and Answers
For more information and your queries, here are some commonly asked questions. Please go through them, and it may be helpful for you.
Q: What is the price of a new Poco C3 display combo?
A display combo of Poco C3 costs around Rs 2200-2300 rupees. This price is for the best quality OEM product, which isn't 100% original, but you get the best quality output. You can buy this product confidently because we test each Realmce C3 display for perfect working, and the investment is minimal.
Q: How can contact LCD Kart for questions?
You can contact LCDKart's team through telephone or email. You can call us at 8302263606 or email us at support@lcdkart.com.
Q: Is the combo trackable after the order is placed?
Absolutely. Once the combo gets shipped, you will receive an email from our team with the order details and a tracking id along with it. Then, you can use that tracking ID to track your order's journey. We'll share a unique tracking link via SMS that will always show the latest shipment status.
Q: Why pick LCD Kart and not any other online store?
We'll keep it crisp here. While tons of stores are available now, only a few can give you A+ grade display combos at such low prices, and we successfully do that. The material quality is top-notch, so the output is crystal clear, and the display is strong enough to hold its own.
We can deliver the order to your doorstep within 3-5 days of placement. You can choose from various payment methods, and the return policy is very generous. You can easily contact us anytime, and that's what a customer wants.
Q: I mistakenly ordered the wrong combo. How do I replace it?
If you ordered the wrong product, you can call us and raise a replacement or return request. Please ensure that the product is completely unused and you've not changed its original form. We'll ask for images/video of our product, and then we'll arrange a pickup for you.
Q: I feel that the price of the Poco C3 display is high. Why?
We disagree here because if this price is high, we genuinely believe you have an insufficient budget for the replacement. We truly believe that the quality we offer with our displays and the pricing is quite justified.  You can look elsewhere for lower prices, but we don't have better deals than this.
Q: How do I make the payment during checkout?
Before the checkout, you will have an option to choose from different payment modes. For example, you can select an online method or an offline one. Then, pay by using your credit card, debit card, net banking, UPI ID, e-wallets, or Cash on Delivery.
Q: Which Poco C3 display combos are considered used?
If you peel off the combo's sticker or protective films, then the combo will be considered used. Please note that used combos cannot be returned as our policies mention that only fresh combos can be taken back. Please understand that we can't supply used products to our customers and that's why we can't accept used products back.
Poco C3 Display Photos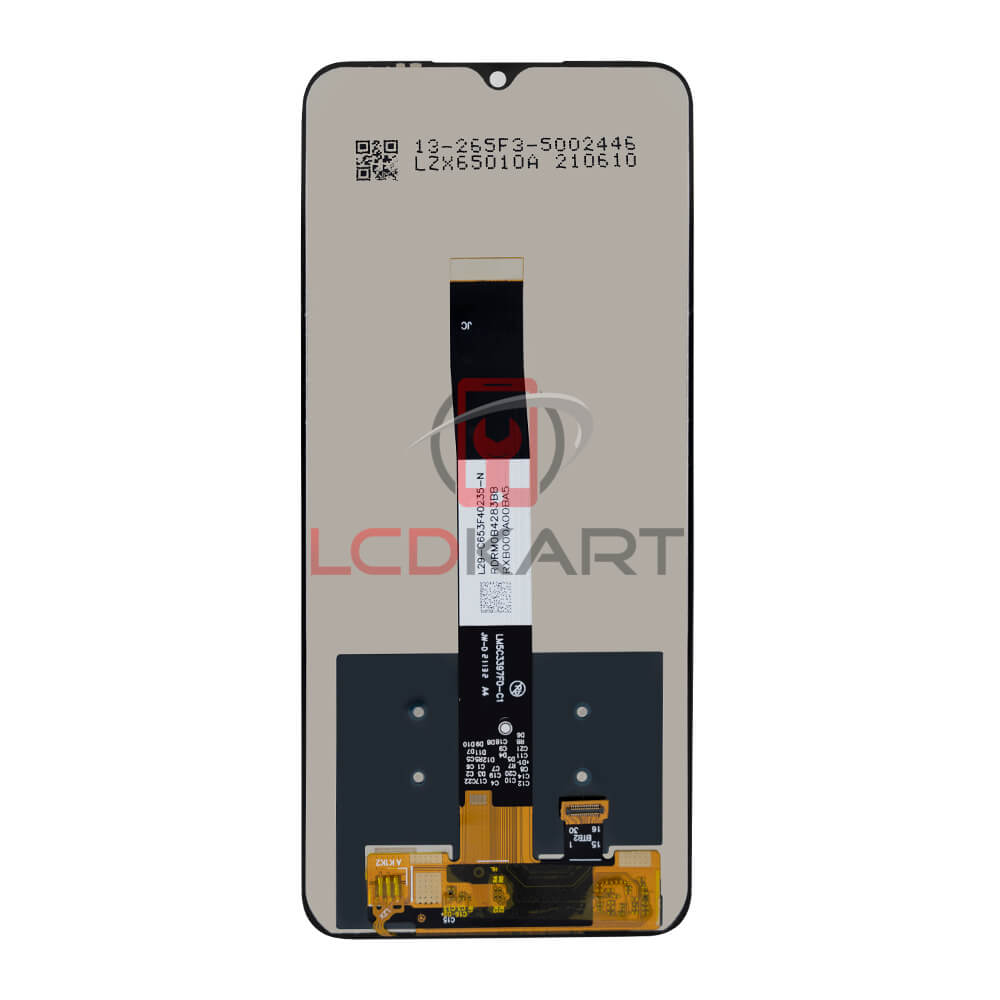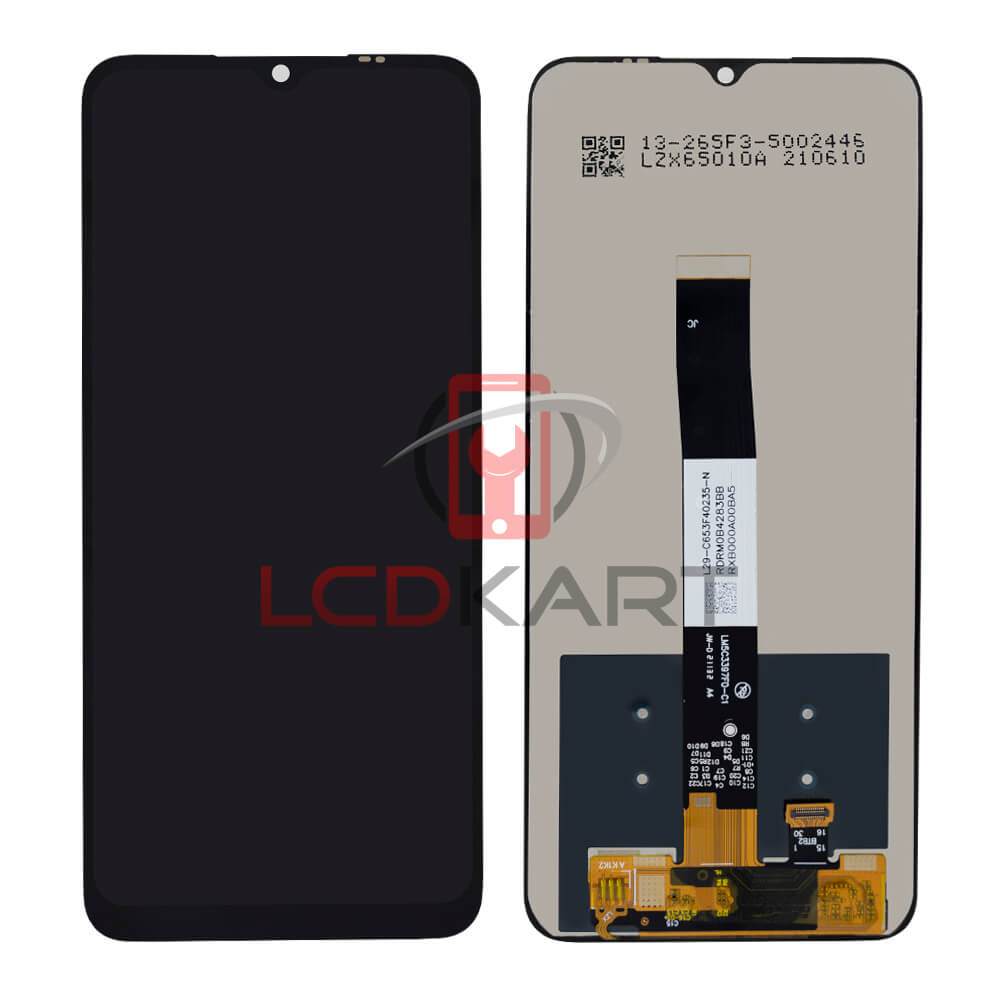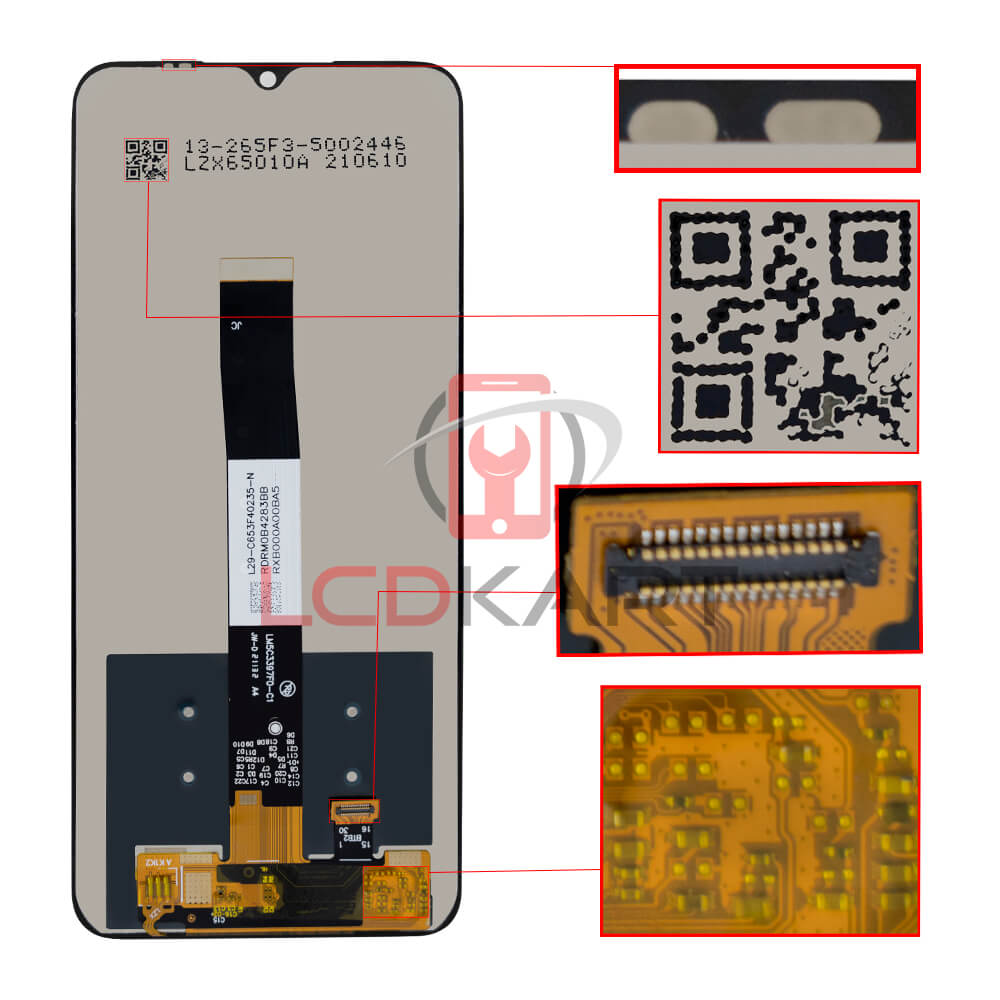 Shipping, Refund and Return Policy
We want you to know about return, refund, and replacement policies so that you don't face any issues later. Our policies help you make the right informed decisions. We don't allow used returns (used products), and everything else is covered under the replacement and return policy. Please visit the Shipping, Return and Refund Policy page for complete information.