A broken Poco C31 display or touch screen glass needs a replacement, and if you are searching for it, we've it available on LCD Kart. We offer a Poco C31 display combo which is helpful for all cases of display and touch screen glass damage. Replace the broken display with a new one to restore the fully functional condition of your phone.
You can't avoid accidental drops because they happen without warning. You can drop the phone in unimaginable situations because the damage occurs in a way you had never even thought of. Luckily, the mobile phone screen replacement industry has evolved in the past few years, and now you can easily find a Poco C31 display from the comfort of your home.
Why do you need a Poco C31 display combo?
Once the display or touch screen glass breaks, you need a similar part to overcome the damage, and that's the usage of a display combo. The combo word refers to a display unit and touch screen glass combined into one. If you see the product photos, you can notice that the display and touch screen glass come as a whole and should be replaced altogether.
A display combo is the only way to replace the broken display, and no other alternatives exist. If you've broken only the glass, alternative methods can replace only the broken glass and reuse the old display. However, such solutions always come with many drawbacks and we'll discuss these in the next section.
What are the setbacks of replacing only the glass?
You can indeed replace a broken glass separately, but that will not get you the desired display quality. First, glass replacement is not a straightforward process but a messy one. The technician takes out the display slowly, puts the display on a hot plate, and uses a thread to cut the glue between the display and touch screen digitizer glass.
After that, he uses a duplicate touch screen glass and an OCA sheet to paste a new glass over the old display. It is such a messy process that it can never yield the results of a brand new display. We consider glass replacement a makeshift solution that never provides optimum display quality. The display becomes dusty and you'll see white spots, dead pixels, and other strange things. The duplicate touch screen glass never lasts long and breaks again very easily.
It would be a wise decision to replace a display combo instead of going for only a glass replacement. A combo consists of a display screen and touch screen glass tightly stuck together so that it does not allow a tiny dust particle to enter inside and blur the display screen. The display combos are long-lasting, and you need not replace them for years if handled properly.
PACKAGE CONTENTS
Inside The Package
1 Piece of LCD Touch Folder for Poco C31
Product Quality
Brand New (compatible, A+ Grade/non-original)
DISPLAY COMPATIBILITY
Compatible Brand
Poco
Compatible Model
Poco C31
Compatible Model Number
MZB0A0KIN
DISPLAY SPECIFICATIONS
Display Size
6.53 inches
Display Type
IPS LCD, HD+
Display Resolution
1600 x 720 Pixels
WARRANTY INFORMATION
Warranty Coverage
Manufacturing Defects only
Warranty Type
30 days testing warranty without fixing/pasting
Warranty Coverage
Return to Seller via Courier
DELIVERY INFORMATION
Available Courier Services
Bluedart / Ecom Expres / Delhivery
Delivery Time
3-6 days, depending on the location
Delivery Type
Sealed Packages with Intransit Insurance
Questions and Answers
LCDKart has created this section to clear the doubts of customers and answer their questions and queries regarding our site, combos, working policy, delivery, etc. If you still have any doubt, kindly contact us at 8302263606, and our customer care service team be more than happy to assist you.
Q: What is the price of a new Poco C31 display combo?
A display combo of Poco C31 costs around Rs 1800-1900 rupees. This price is for the best quality OEM product, which isn't 100% original, but you get the best quality output. You can buy this product confidently because we test each display for perfect working, and the investment is minimal.
Q: Do you have any shopping stores in my city?
No. We don't deal in offline stores as LCD Kart is an online shopping store. You may place your display combo order online, and we will deliver the product to your doorstep. However, we do not have any shops or outlets in the market, so beware of any fraudulent messages, calls, or advertisements.
Q: As display combos are fragile, how do you pack them to deliver safely?
We pack the display unit in bubble wrap and then place that inside a rigid plastic container. After that, we place a few sheets of thermacol inside a cardboard box and then place the plastic container inside it. To ship the products, we use premium courier services like Bluedart, FedEx, and Delhivery to deliver the products safely. We especially inform the carrying partner that products are fragile, and so far, we've never had a case of in-transit damage.
Q: If I receive a damaged Poco C31 display inside the parcel?
The chances of receiving a damaged display combo are almost non-existent, and we are sure about it. Still, for our customer's safety, we request that you always record an unboxing video and keep it as proof with you when you open the parcel.
If you get a damaged display combo inside the parcel, we take full responsibility for it, and you'll get a new product for free. We want to avoid all forgery attempts, and that's why you must send the unboxing video as proof. Our team will go through your video, and in all genuine cases, your replacement/refund will be accepted and completed in a day.
Q: Do you recommend self-replacement of a display combo?
We recommend visiting a service center or an expert technician to replace your Poco C31 display combo. If you try to do so without any expertise or knowledge, you might damage your smartphone or the new display. The normal installation charges are around Rs 150-200, which shouldn't be a huge burden for you.
Q: Is there any warranty on your display combos?
The display combos come with a testing guarantee for 30 days and you should consider it as insurance. After delivery, you can test the new display within 30 days and report any issues. Please note that it doesn't mean that you can install the display and return it within 30 days in case of any issues.
Testing guarantee means testing the display in an open condition by connecting the new display's flex cable to your phone and testing it without installing or fixing it. If you face any problems while testing the product, you can easily replace/return it.
Please note that we don't hold any liability for the product after installing the display combo. That's because the display's life depends on many factors, all of which are under your control. We don't control the life or longevity of a product, so no such warranties exist.
Poco C31 Display Photos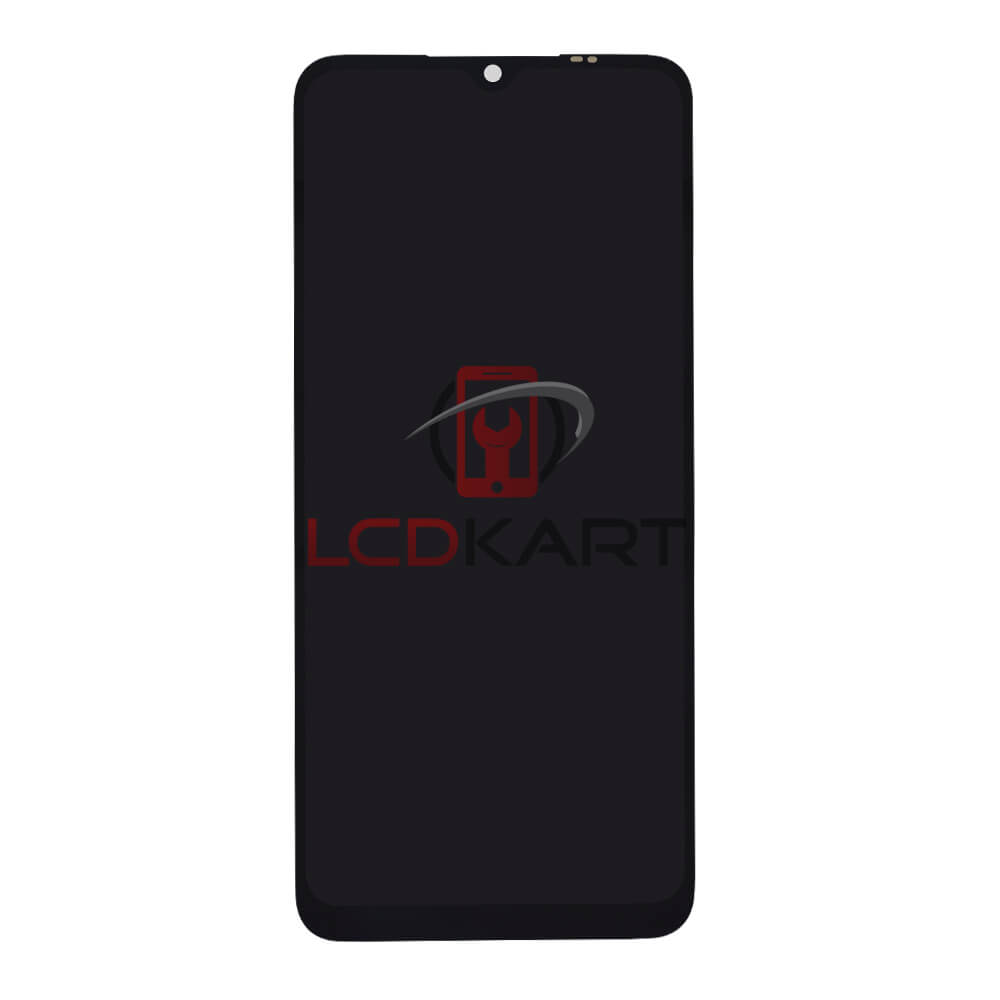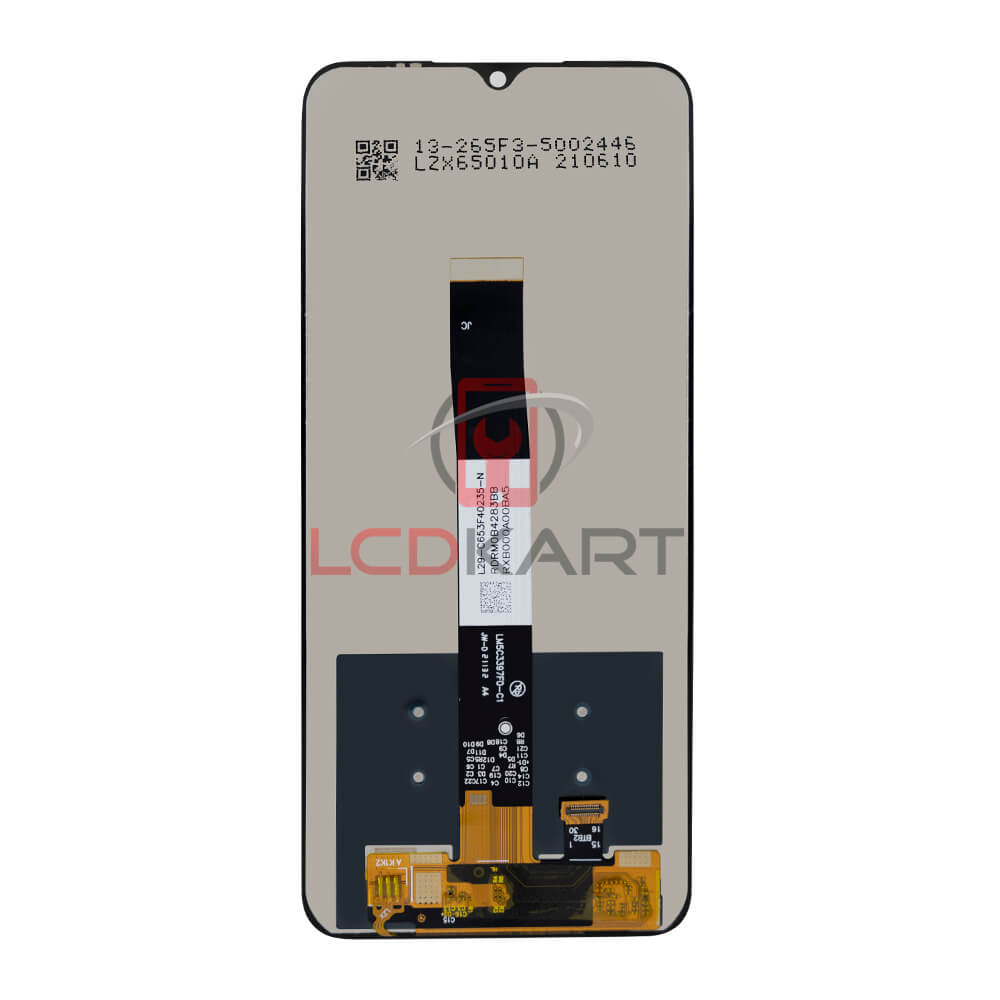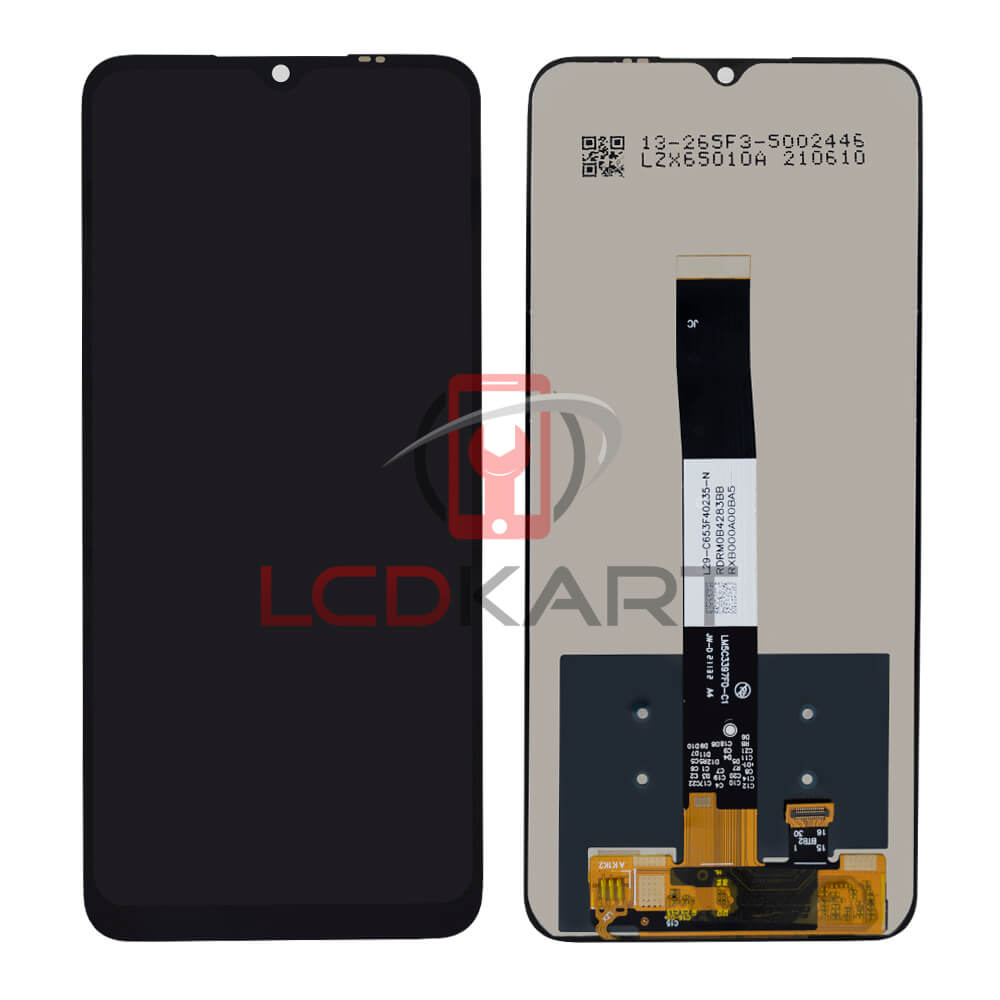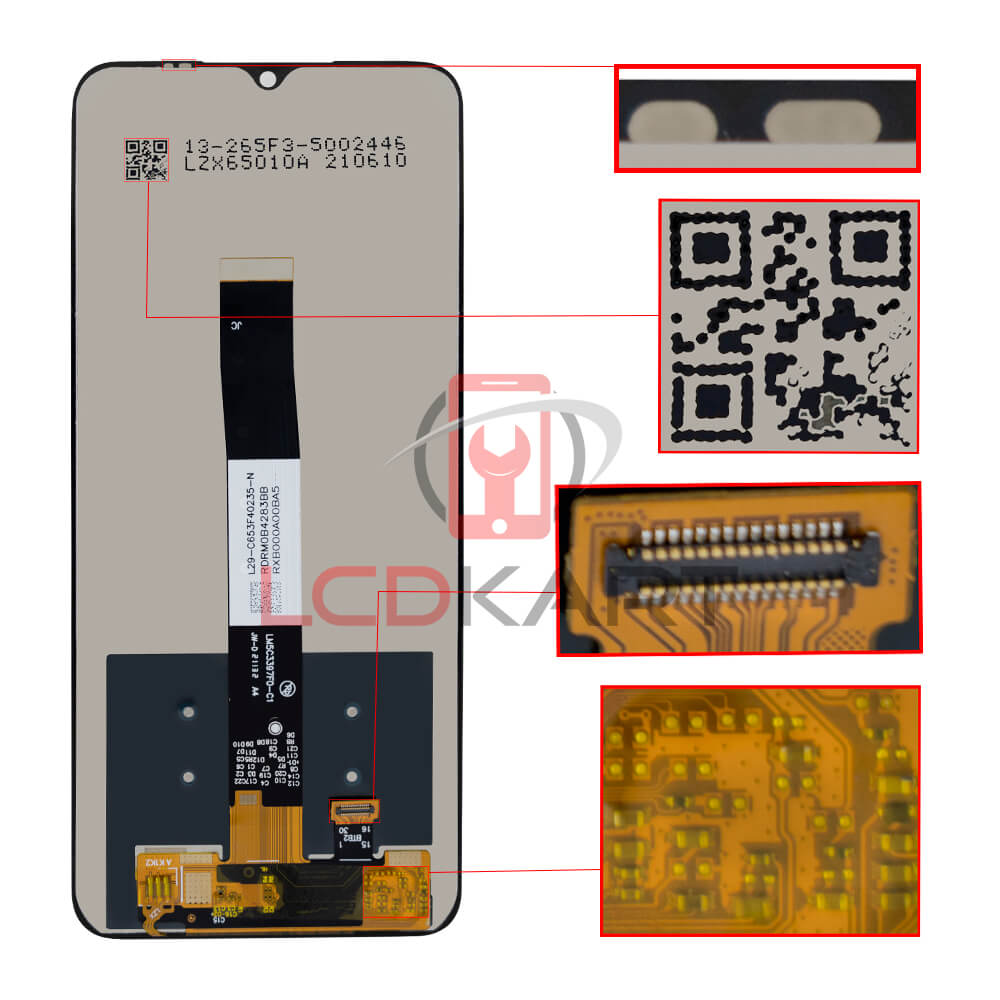 Shipping, Refund and Return Policy
We want you to know about return, refund, and replacement policies so that you don't face any issues later. Our policies help you make the right informed decisions. We don't allow used returns (used products), and everything else is covered under the replacement and return policy. Please visit the Shipping, Return and Refund Policy page for complete information.