Looking for Nokia 6.1 Plus Display Price? There can be a lot of things you might want to know about Nokia 6.1 Plus Screen Replacement and we have answers to all those questions. On this page, you can find detailed answers for all the questions about Nokia 6.1 display replacement and If you have any questions, you can always contact our customer service. The exact model number of Nokia 6.1 Plus is TA-1083 DS.
What is Nokia 6.1 Display Combo?
The simplest meaning of Nokia 6.1 Plus Combo is where the display and touchscreen glass are combined together. It means they work in unison to make the phone fully functional. If you have a broken Nokia 6.1 Plus glass or screen, you need to replace the complete display unit. That unit is called as Combo or Folder.
If your Nokia 6.1 Plus display is not working or the issue is out of hand and you need a replacement but don't know how to go about it. In this article, we will try to discuss how to get authentic replacements for your damaged phone to ensure it is working like new without any flaws.
What to do if Nokia 6.1 Plus Display is not working?
If Nokia 6.1 plus display and touchscreen is not working or the sensor is non-responsive, it means you have to go for a Nokia replacement 6.1 plus combo replacement unit as both are combined together. In the situation when the display is not working, you need to buy an Original combo and replace the broken one. In LCDKart, We ensure that all our parts are 100 percent authentic, from trusted suppliers, tried and tested with a warranty on each part in case they arrive with a defect. Each piece is manually tested and verified for working before dispatch.
How does Nokia 6.1 Plus Screen Replacement work?
If your Nokia 6.1 display combo is damaged, we won't force you to fix it with us, but just so you know, the Nokia 6.1 plus is not your average mobile phone that accommodates cheap units as it will cause more damage to the phone. There are many other options available on the market offered by incompetent repairmen, but to truly enjoy the Nokia 6.1 plus display quality, the best and the only option to a damage display and touchscreen combo is to change the complete unit at after buying a new combo.
Some people still think they can hold back the advancement in technology, but with innovations in mobile and communication technology springing out daily, trying to fix a smartphone like the Nokia 6.1 plus will only be wasting money except the right parts are used. Looking for cheap solutions for an expensive phone is a wrong match so you need to buy quality parts. So the basic idea is to get it done right the first time or keep spending money until you lose the effectiveness of the mobile device. An original combo like this can be a little costly but it is totally worth the investment.
Product Details
Authentic and brand new display and touchscreen glass combo unit for the Nokia 6.1 Plus.
Nokia 6.1 Plus display resolution is 1080 x 2280 pixels with a 19:9 ratio and density of approximately 432 PPI.
Full warranty on the quality of the unit with no hidden charges.
The display unit is a 5.5 inches IPS full High definition with Corning Gorilla Glass 3.
All the variants have Black Color display. Back Side Color can be different but the display is always black.
The combo is 100% tested for working before dispatch so no defect guarantee.
30 days replacement period in case you have any issues.
Customer satisfaction is our motto, and genuine parts are our duty
High-Quality Photos of Actual Nokia 6.1 Plus Combo
These photos demonstrate the actual product you will be getting. The Nokia 6.1 Plus combo you are seeing here is 100% Original, tested and comes with the money back guarantee. Each combo is verified for working before dispatch so there is literally no chance of getting a defective combo. We have the actual Nokia 6.1 Plus phone with us and parts are tested on that phone before dispatch.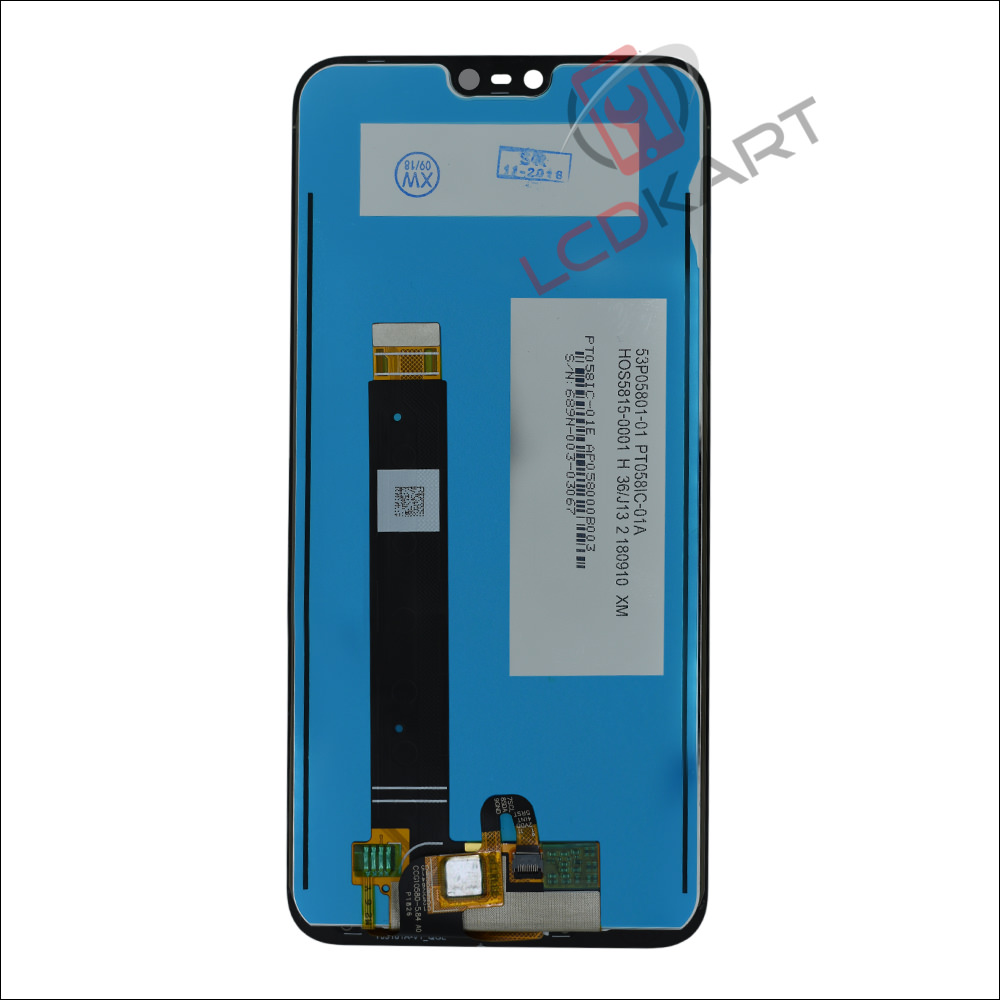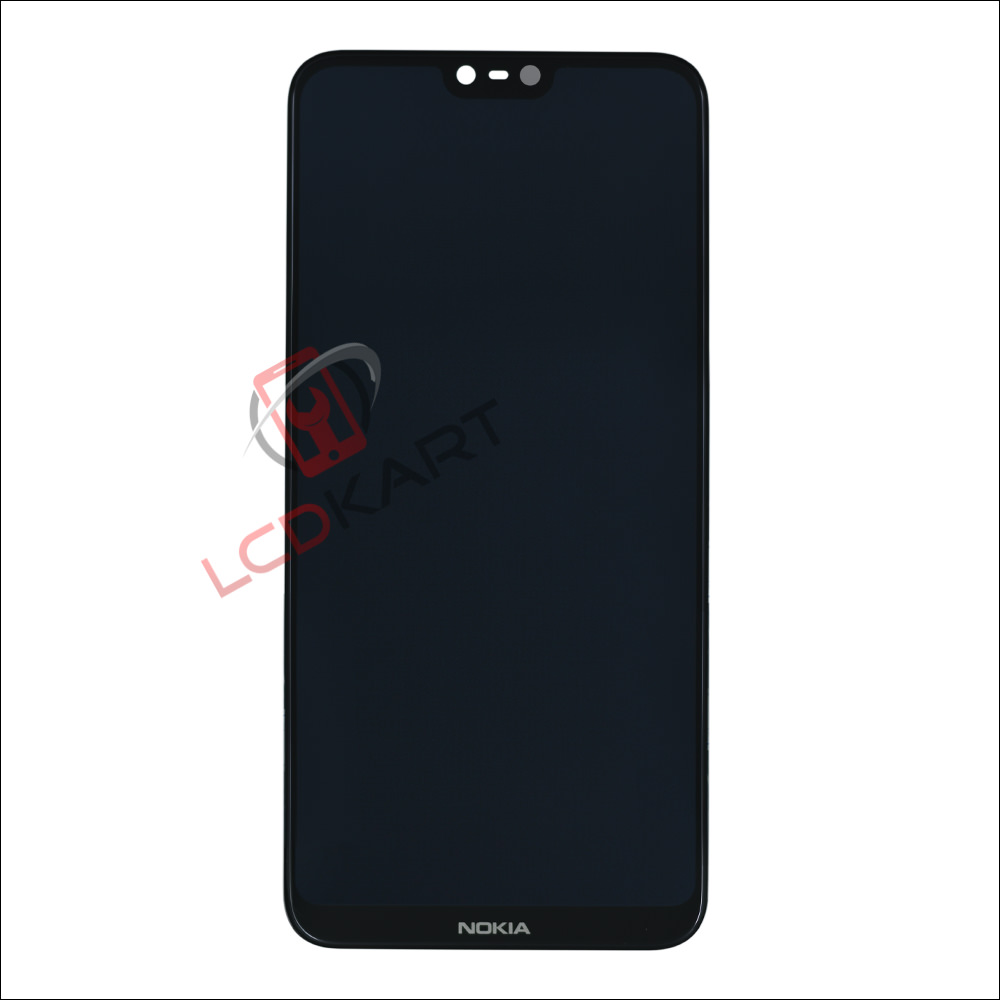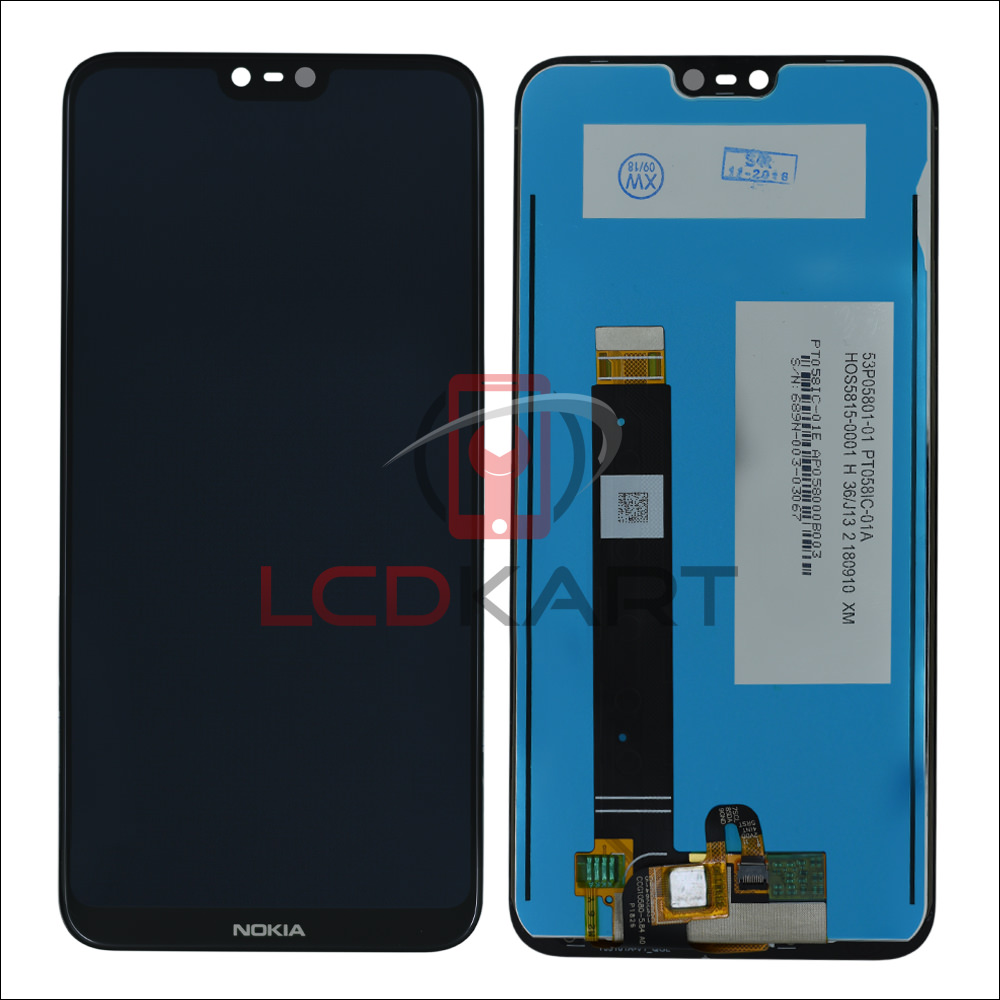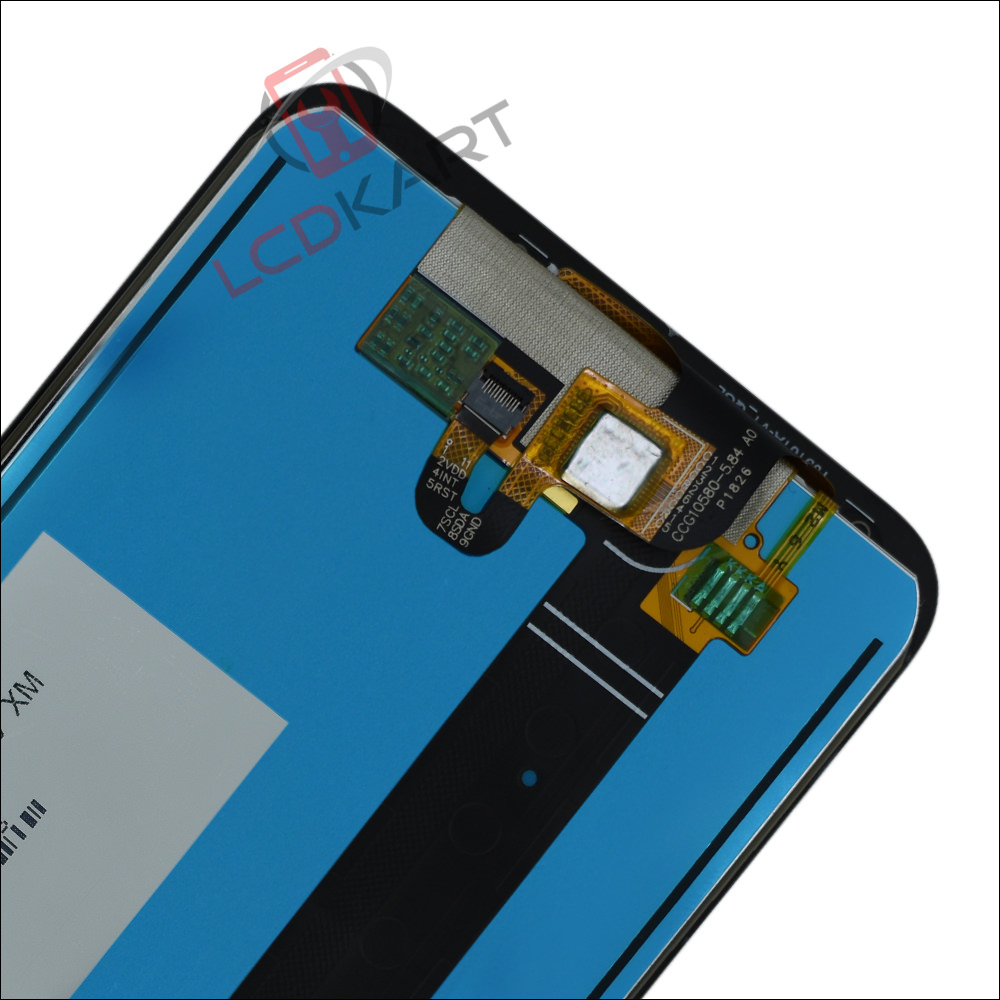 Choosing the right vendor for your smartphone parts
Choosing the right vendor is a positive step to ensuring that your Nokia 6.1 Plus combo arrives in good condition. It also ensures that the vendor has the sound know-how of the particular phone part and is able to answer all the questions you may have regarding the combo. Buying combo from a vendor who actually has no knowledge of the parts won't be a good decision. Most vendors do not test their parts before sending and that results in defective parts. We at LCDKart ensure you that each combo is tested manually and there is no chance of any defective parts. Still, even after getting the part, we allow 30 days replacement, refund, and exchange. We live by our word and guarantee our clients that, if you buy a product from us, it is never defective and functions just perfectly.
What is the Price for Original Nokia 6.1 plus Display?
Nokia 6.1 mobile phone costs around Rs 15,999. An Original display and touch screen unit of Nokia 6.1 Plus costs around 3000 to 3500 Indian Rupees, but cheaper copy versions go for less than 2000 Indian Rupees. Copy versions never offer the same smooth experience as the colors, brightness and contrast are nearly 50% of the original. So you get what you pay for.
Frequently Asked Questions
How much cost to replace Nokia 6.1 plus Display Screen in India?
The Nokia 6.1 is a very reliable phone but the display screen in not as strong as the phone. Most customers' that bought the device complain about the display screen cracking or breaking off after a fall. However, you can have your display screen fixed with the right people quickly and without fear. In India, the price to have one fixed varies from store to store but the average fixing price is about 3500 Rupees for Original version.
What is Nokia 6.1 Plus Display Replacement Price?
Every client that walks through our door or interacts with us wants to know the cost of replacing the parts on the Nokia 6.1 Plus. We always tell them; it depends on the brand, model, and quality of the phone. However, in fixing a damaged screen of Nokia 6.1 Plus, these factors will determine what type of screen you get. If you are cash strap and want a quick fix for your phone, getting a replacement in India will cost you around Rs 1500 – 2000 for a cheap version on the market, which is not available with us because we understand the importance of your phone in your daily life. We are not selling copy versions at all and we can't help If you need a copy.
Due to the make and model of Nokia 6.1 plus, we only recommend authentically, and 100 percent Original combo as the result of using cheap parts is a faulty phone and more repair money out of your pocket. Original Nokia 6.1 plus display and touch screen ensure that your pictures are clear; colors are well-separated, sharp and distinct. The touchscreen will make all operations on your phone flawless and effortless without compromise.
Is there any warranty for the Nokia 6.1 plus broken Screen?
The warranty is not applicable for any damaged parts and this is true for Nokia 6.1 Plus as well. The manufacturer warranty is never valid If you have a broken display as that is totally your fault. The warranty on display is applicable only If there is no internal or external damage to the screen. Any sort of water damage, internal damage, lining on the display, blinking is the result of physical damage and thus never covered in the warranty. You have to buy Nokia 6.1 Plus screen replacement at your own expense.
How can I replace Nokia 6.1 glass only?
No, you can't. Unlike other phones, the Nokia 6.1 plus display is attached to the touch screen and function as one. You can't replace one without the other, and if anybody says they can, they are not honest with you, and your phone will only get damaged.
Can I DIY my Nokia 6.1 plus glass combo?
With so many DIY videos on YouTube, you will be able to fix you your damaged display and touchscreen combo, but you must have some technical knowledge about Nokia brands of phone, and their sensitive nature.
Even though most people want to fix it themselves, they end up causing more damage and then bringing it back to a professional to fix it. So our advice, don't take any chances and have it done right the first time.