Welcome to LCD Kart, where you can find solutions for a broken Realme 3 Pro display or touch screen digitizer glass. A broken phone is a widespread occurrence and happens to almost everyone. You need to replace the Realme 3 Pro display and touch screen digitizer glass to overcome the damage when this happens.
Customers need help when they want to replace the broken display because it is a first-time event for many of them. They don't know what to do, where to go and how the screen replacement works.  We'll let you know about all the options and pros and cons here. For any further assistance, you can call our helpline number at 8302263606.
What to do after a broken Realme 3 Pro display?
You've several options when you drop the phone and break the display. You should at least know about these options to decide according to your convenience and budget.
The official service center is the first option customers consider for broken display issues. You'll surely get an original product, but the prices can be very high, and you might not be comfortable paying so much money. You can't find a service center in all the areas, and if you live in a village, you need to travel to the nearest city if the service center is available there. The repairs are not instant in most cases, and you'll need to submit the phone for 2-3 days. So this option might not suit everyone because of the high costs and lack of availability.
Local market repairs are the second most popular and very convenient option. You hand over the phone to a technician, and he installs a display on your phone within 1-2 hours. The drawback of this method is the quality of spare parts and paying a huge amount for the duplicate products.
Purchasing a Realme 3 Pro display online is another convenient method, and there is no chance to overpay here. If you compare the prices on different websites, you can get a general idea of the best deal. The online marketplace is very competitive, and getting the best deals is very easy. The drawback of this method is you can't trust all the sellers, and mostly you'll not get an original display replacement. The websites that sell original screens would have a price tag of nearly 4k, and most customers don't want to pay this much.
Does LCD Kart offer a 100% original display?
The product available on this page is not a 100% original display but an A+ grade display replacement. After testing and verifying the display quality, we buy budget-friendly screens from the best sources. The Realme 3 Pro display offered by us is way better than what you purchase in the local market, and the price is equivalent to that.
With our products, you can enjoy the best display quality for the least price, which most customers prefer. The screen we provide also offers very good quality, a responsive touch screen, and long-term durability. If you've any questions, please call our helpline at 8302263606.
PACKAGE CONTENTS
Inside The Package
1 Piece of LCD Touch Folder for Realme 3 Pro
Product Quality
Brand New (compatible, A+ Grade/non-original)
DISPLAY COMPATIBILITY
Compatible Brand
Realme
Compatible Model
Realme 3 Pro
Compatible Model Number
RMX1851
DISPLAY SPECIFICATIONS
Display Size
6.3 inches
Display Type
IPS LCD, Full HD+
Display Resolution
2340 x 1080 pixels
WARRANTY INFORMATION
Warranty Coverage
Manufacturing Defects only
Warranty Type
30 days testing warranty without pasting
Warranty Coverage
Return to Seller via Courier
DELIVERY INFORMATION
Available Courier Services
Bluedart / Ecom Expres / Delhivery
Delivery Time
3-6 days, depending on the location
Delivery Type
Sealed Packages with Intransit Insurance
Frequently Asked Questions
You can find all the answers related to the Oppo A31 display replacement on this page. If you've any additional questions, please contact us at 8302263606, and our support team will answer all the questions.
Q: What is the Realme 3 Pro display replacement price in India?
The Realme 3 Pro display replacement costs around Rs 2200-2300. This price is valid for an A+ grade display combo which offers the best quality display output for a lower price. The display listed on this page is a budget-friendly solution and allows you to repair your phone easily.
Q: Should I get the lowest priced Realme 3 Pro display my myself? 
Many customers want to get the display replacement for the lowest possible price, but you should also value the display quality. That's because low-cost screens are not good in quality, and for saving Rs 200-300, you shouldn't make a quality compromise. We offer the best prices on display replacements while offering the best quality at the same time.
Q: Is the installation easy, and an average technician can do it? 
Yes. The Realme 3 Pro display is easy to install, and any average technician can install it without any issues. The technicians are easily available in almost any market because mobile phone repairing is a very popular industry now. So you can visit a nearby technician to install the display.
Q: How much do I need to pay to install the display?
The average installation charges are around Rs 150-200, and you can pay a technician of your choice. You should always stay beside a technician when doing the installation and oversee everything. Don't just hand over the display to him and come back home.
Q: How to avoid repeated display damage cases?
Some customers have butterfingers, and they must replace the display now and then. If you also replace the display once a month, you should always invest in a high-quality screen protector and use a flip cover. These two things will greatly protect the Realme 3 Pro display and help you avoid repeated expenses.
Q: How long does it take to deliver the display?
Normally, it takes around 3-5 days to deliver the parcels to most locations in India. However, some unapproachable areas can take more time for delivery, and residents of such places are typically aware of their area's delivery conditions and issues.
Realme 3 Pro Display Photos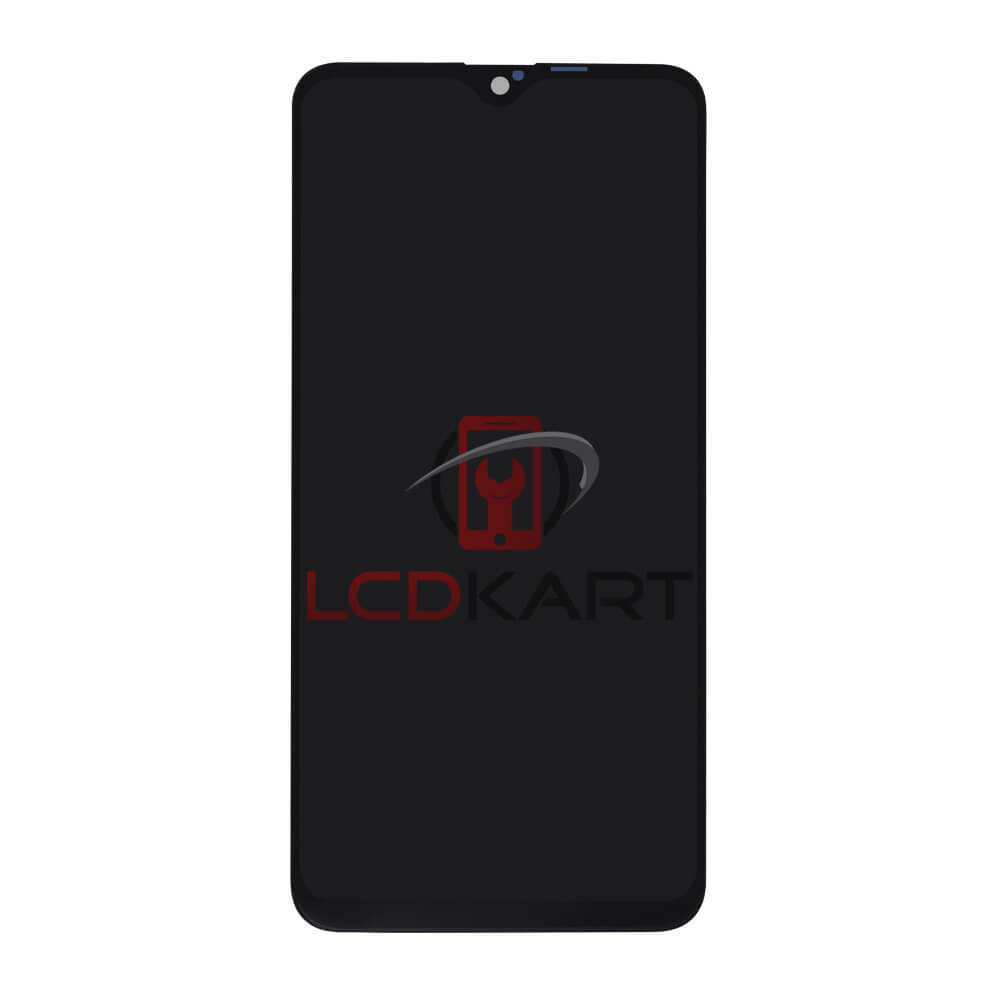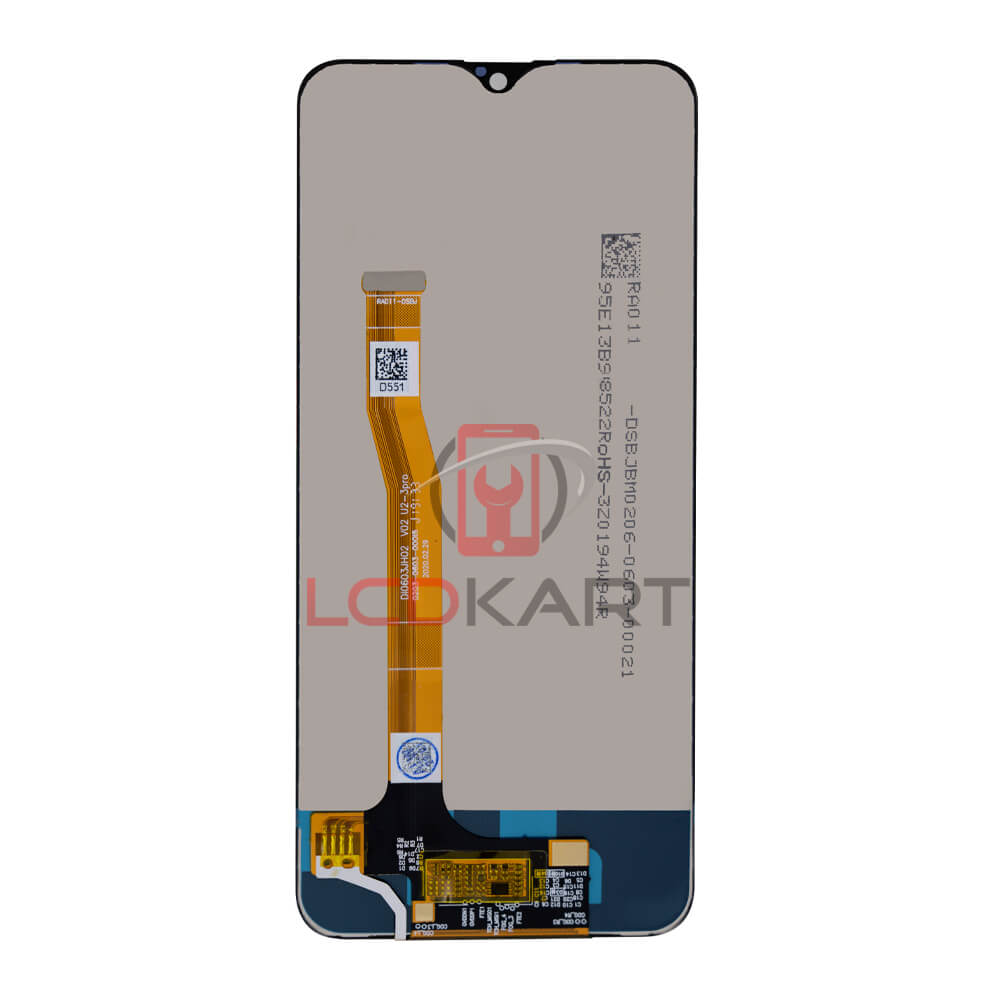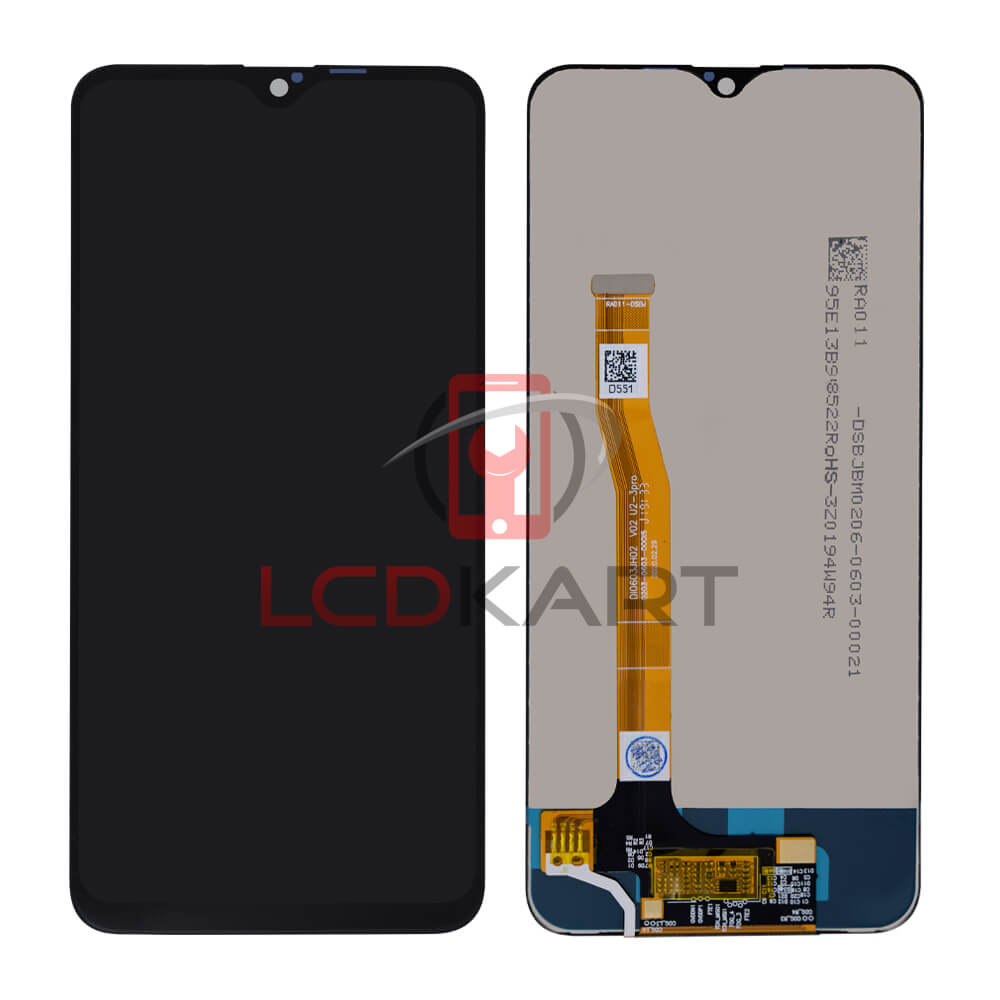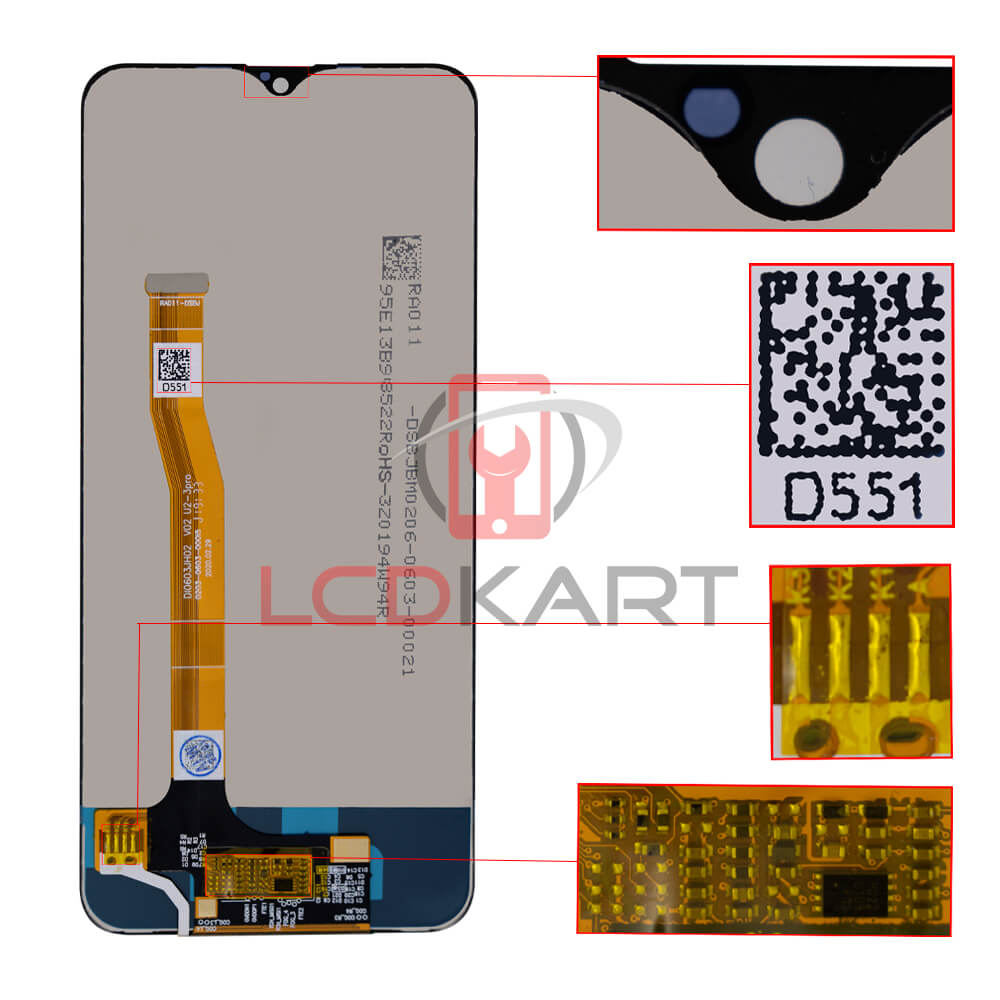 Shipping, Refund and Return Policy
We want you to know about return, refund, and replacement policies so that you don't face any issues later. Our policies help you make the right informed decisions. We don't allow used returns (used products), and everything else is covered under the replacement and return policy. Please visit the Shipping, Return and Refund Policy page for complete information.