If you want to purchase a Realme 3i display replacement for the lowest price and still get an excellent product, welcome to LCD Kart. When one day, the phone accidentally falls from your dining table and its touch screen glass breaks, nothing can be more disheartening at that moment. It is not possible to predict the damage as that can happen in the most unimaginable ways.
We truly understand your concern about good quality and affordable screen replacement. There is nothing to be tensed about anymore because we are here to help you. We offer an A+ grade display replacement that is light on your pocket and high on quality. By replacing the broken display combo, you can easily restore the working condition of your phone.
Why is the Realme 3i display replacement essential?
You should get a replacement done very soon for your Realme 3i broken touch screen or LCD. Firstly, a cracked glass can injure your fingers and even hurt your kids if they use the phone for studies. Secondly, such a gone screen becomes sluggish and does not let you work quickly.
A task that took a few minutes earlier might take more time now because the touch screen doesn't work properly. Sooner or later, you have to replace the display unit, so why face the hassle now? Better replace the broken Realme 3i display as soon as possible to avoid problems.
PACKAGE CONTENTS
Inside The Package
1 Piece of LCD Touch Folder for Realme 3i
Product Quality
Brand New (compatible, A+ Grade/non-original)
DISPLAY COMPATIBILITY
Compatible Brand
Realme
Compatible Model
Realme 3i
Compatible Model Number
RMX1827
DISPLAY SPECIFICATIONS
Display Size
6.22 inches
Display Type
IPS LCD, HD+
Display Resolution
1520 x 720 pixels
WARRANTY INFORMATION
Warranty Coverage
Manufacturing Defects only
Warranty Type
30 days testing warranty without pasting/fixing
Warranty Coverage
Return to Seller via Courier
DELIVERY INFORMATION
Available Courier Services
Bluedart / Ecom Expres / Delhivery
Delivery Time
3-6 days, depending on the location
Delivery Type
Sealed Packages with Intransit Insurance
What are the benefits of ordering from LCD Kart?
You have several options when your phone's display or touch screen glass breaks. Either rush to the local market and get a screen replacement done at cheap rates or buy a quality display replacement online for a reasonable price.
If you've already replaced the display several times from the local market and were never satisfied with the quality, you should give us a try. We offer A+ grade display replacements which cost less and offer mesmerizing display quality and touch screen experience. Now you can enjoy good quality products without spending extra money.
What's wrong with replacing only the broken glass?
There's nothing seemingly wrong with the only glass replacements sold in the local markets. However, it would help if you did not ignore the long-term consequences. After replacing the original glass, the display becomes flimsy. A duplicate touch screen breaks again on the next drop, and you need to replace it again.
The display quality also drops after replacing the glass, and you'll see dust, spots, and other similar issues inside the display. These issues are permanent and usually interfere when watching movies or other similar content on the phone. The price of only glass replacement varies from Rs 500-600 in the market, while the actual cost of this operation is less than Rs 100. Everyone takes their profit, and that's why you pay money for a worthless solution.
Frequently Asked Questions
This section answers the most frequently asked questions. Many customers call us every day and ask about their doubts, and based on that; we've compiled some questions and answers which you'll surely find useful.
Q: What is the Realme 3i display replacement price in India?
A Realme 3i display replacement costs around Rs 1800-1900. This price is valid for an A+ grade display combo which offers the best quality display output for a lower price. The display listed on this page is a budget-friendly solution and allows you to repair your phone quickly.
Q: How do you ensure the combo is of good quality?
We ensure you won't regret buying a Realme 3i touch screen glass and display combo from LCDkart because our experts check it thoroughly before dispatching it. If the quality meets our standards, we pack it nicely and ship it safely.
But, if the durability, strength, and quality do not fit our norms, we eliminate the piece during our internal tests and send only the best quality combo to you. You can trust our trained engineers who ensure the display unit fits perfectly and works well.
Q: Why is the first copy display not worth buying?
A first copy or duplicate display unit is of poor quality even if the cost is low and seems the right choice. We never suggest going for the first copy because that is the most inferior quality product. To make more profit, almost everyone in the local market sells the cheapest quality products.
You can easily get better quality screen replacements for the same price, so why settle for low-quality products. We offer A+ grade display replacements which work perfectly and offer much better quality than the first copy screens. The best part is, you don't need to spend extra money on our products because our prices are well justified for the offered quality.
Q: Can I self-replace the Realme 3i combo?
You may go for self-replacement if you have already replaced the displays before. It means that if you have no experience with smartphone replacements, you should not do it without guidance. We recommend calling a technician or taking the combo to the nearest Realme service center and getting it replaced safely. Technicians usually charge around Rs 150-200 for replacing the screens.
Q: How can I test the new Realme 3i display easily?
You can easily test the new display by temporarily connecting it with your phone. Please follow these simple steps:
You need to open the back panel and relevant screws to access the motherboard.
Disconnect the old screen's cable from the motherboard.
Connect new display's flex in the right direction and turn on the phone.
You can test the new display like it's installed on your phone.
Please note that open condition testing is very helpful in isolating defective products before installation. We also follow the same tactic and you should also test the display before committing to the final installation because you can never return a used part.
Realme 3i Display Photos
If you want to see the actual product, please refer to the product images below. As you can see, the display and touch screen glass are combined and form a single unit. You can use this brand-new display unit to overcome all the damage cases.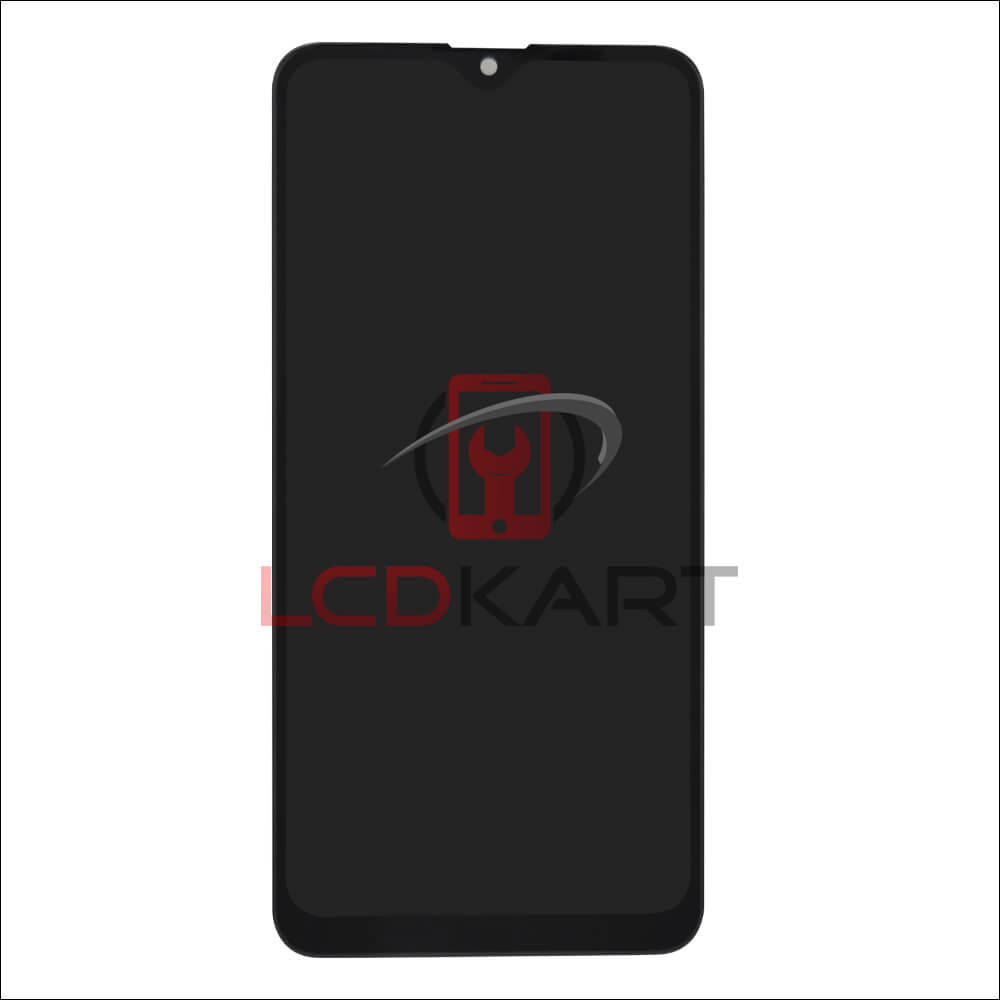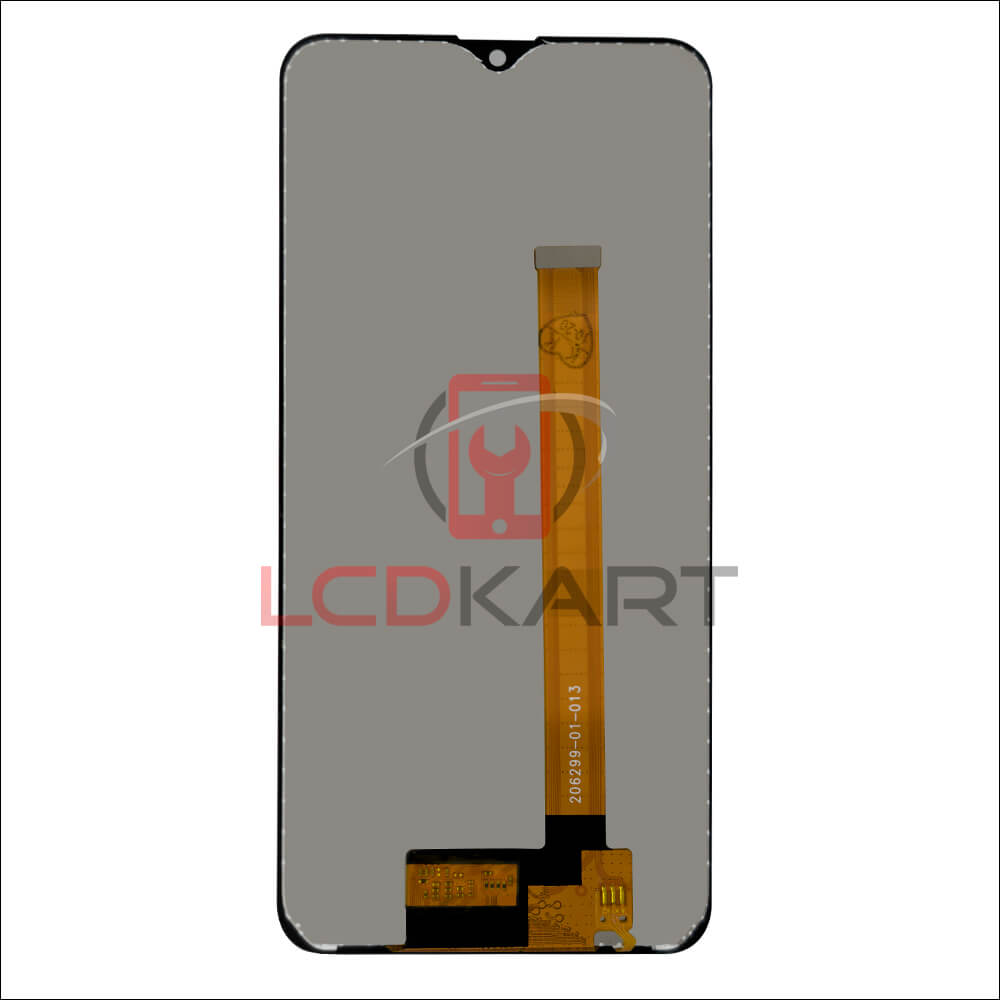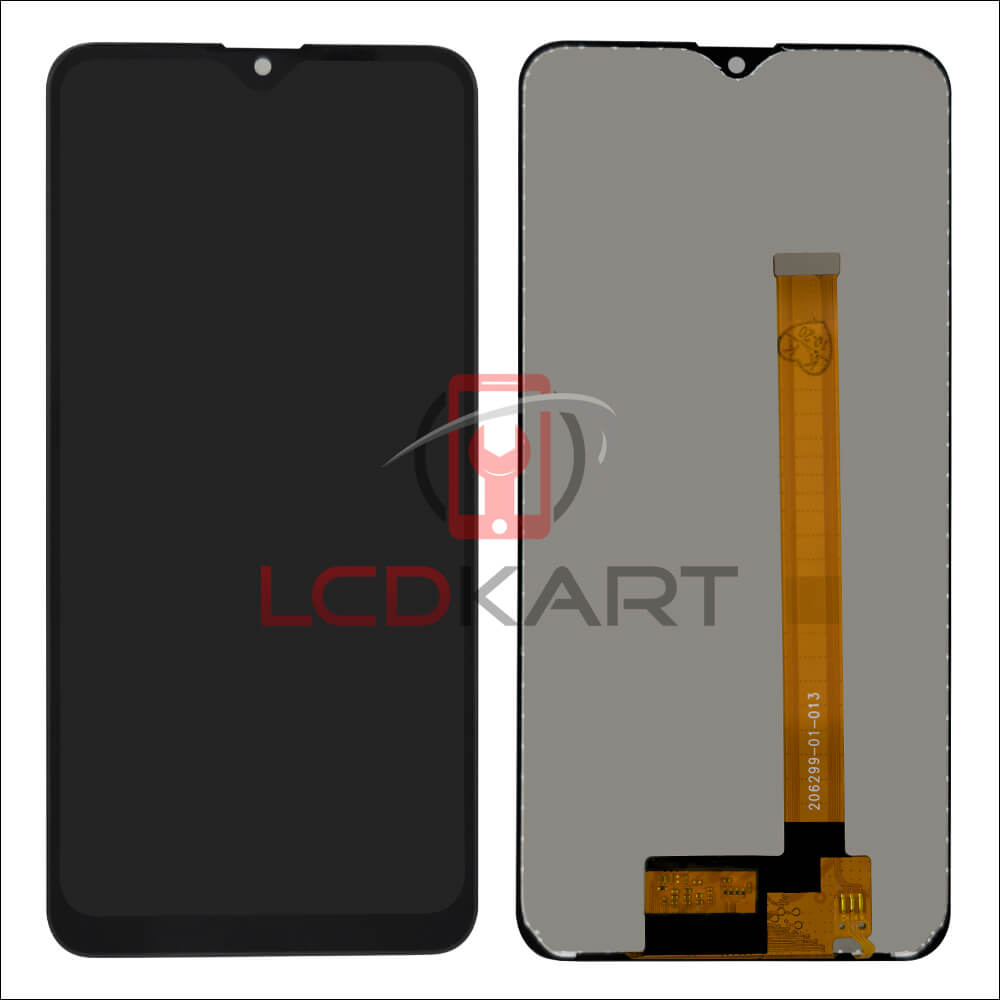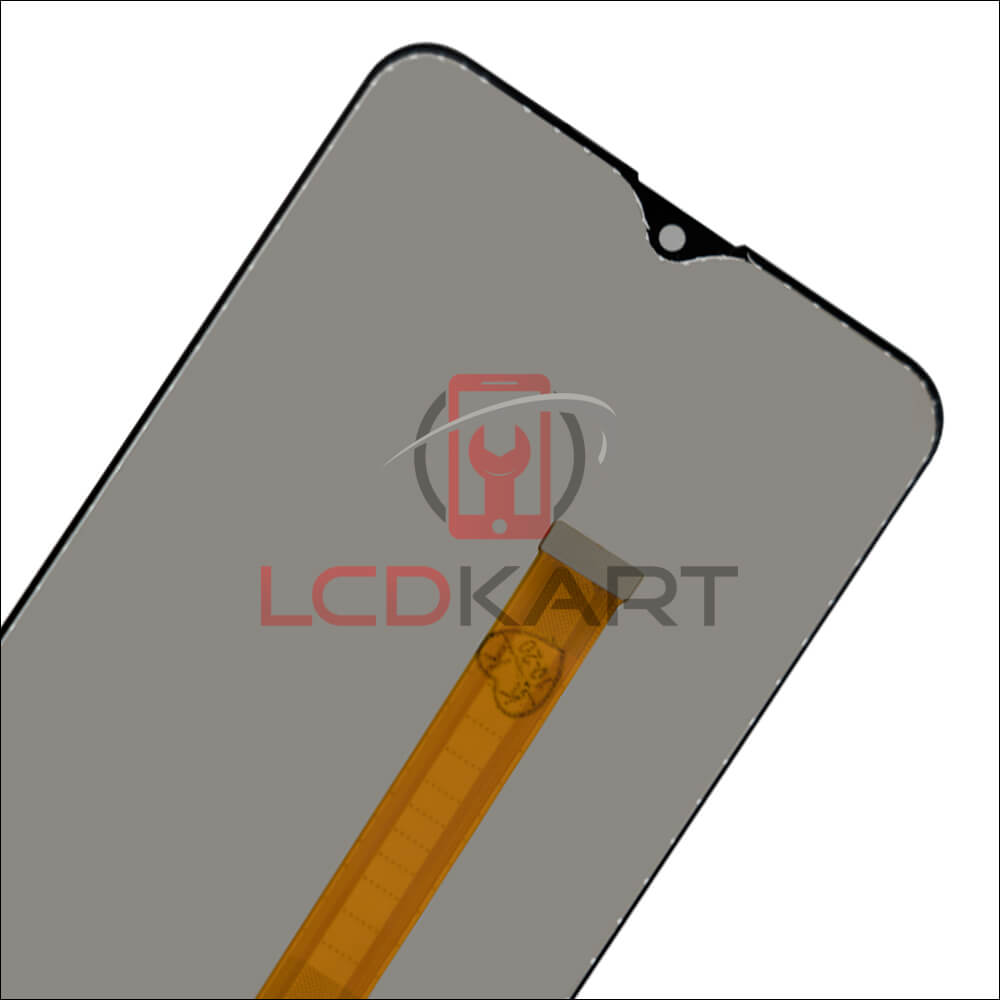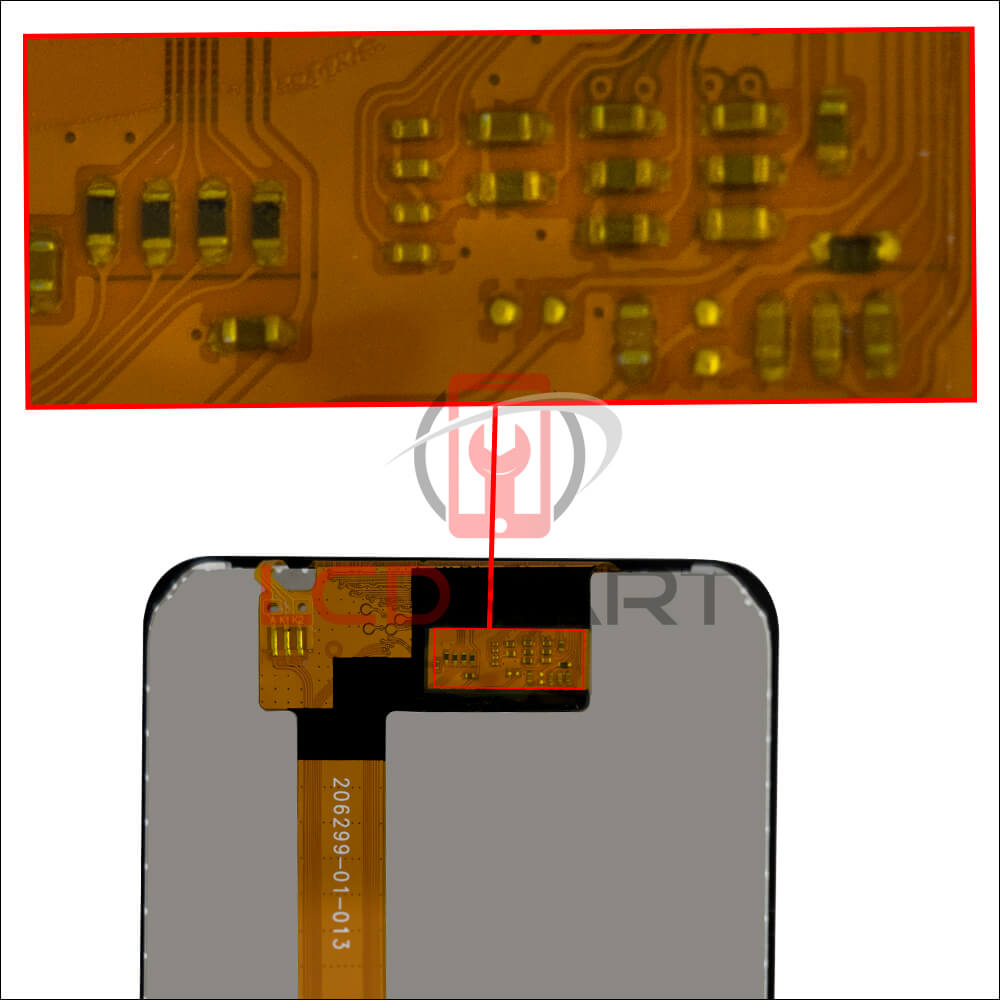 Shipping, Refund and Return Policy
We want you to know about return, refund, and replacement policies so that you don't face any issues later. Our policies help you make the right informed decisions. We don't allow used returns (used products), and everything else is covered under the replacement and return policy. Please visit the Shipping, Return and Refund Policy page for complete information.