You've found the right website if you need an LCD frame to install the new display. The product available on this page is useful for customers who have a broken display frame and need a replacement. A broken frame disallows you from pasting a new display inside it. If the display frame is not flat, you can't assemble a new display in it, and that's why a curved frame is useless.
Please note that the front side frame has only one purpose: holding the display firmly in place. Apart from that, there is no use of LCD frames, and we want to clarify this here so that you don't order the wrong products in confusion. If you are unsure about which product you need, we are available for discussion, and you can call us at 8302263606.
What is the use of a Redmi Note 5 middle frame?
A display frame is the front side of your phone responsible for holding the display. After a sharp drop, the frame often breaks and loses its shape. It would be best if you had a new middle frame to resolve this issue in such a condition. Please note that the structure doesn't consist of a display combo, and you should already have it.
A frame is a structure that holds the display, and you can't paste a new display inside a broken frame. In many situations, you'll have everything in hand, but you can't install the display because you don't have a new frame. Here are some vital aspects of the Redmi Note 5 middle frame:
The frame is manufactured using durable, high-quality material.
It is a perfect replacement for the original frame.
The frame is specifically for Redmi Note 5 model.
We check and verify all new frames for any defects before shipping them.
Replacing the frame renews the front side portion of your phone.
You can choose a Black or White color according to your phone's existing color.
PACKAGE CONTENTS
Inside The Package
1 Piece of Middle LCD Frame For Redmi Note 5
Product Quality
Brand New (compatible, A+ Grade/non-original)
DISPLAY COMPATIBILITY
Compatible Brand
Redmi
Compatible Model
Redmi Note 5
Compatible Model Number
Redmi Note 5
FRAME SPECIFICATIONS
Available Frame Colors
Black / White
RETURN INFORMATION
Returns Accepted
No
DELIVERY INFORMATION
Available Courier Services
Bluedart / Ecom Expres / Delhivery
Delivery Time
3-6 days, depending on the location
Delivery Type
Sealed Packages with Intransit Insurance
Common Customer Questions
Q: How much does it cost to buy a Redmi Note 5 frame in India?
You can buy an OEM-grade Redmi Note 5 LCD frame / middle frame for around Rs 300-350. This frame is useful for installing the new display and helps you easily renew the front side portion of your phone. You don't need to use a chipped frame because fresh frames are easily available.
Q: Which color frame should I buy? 
The Redmi Note 5 frame is available in two colors, Black and White. It would be best if you always chose the frame depending on your phone's color. If you have a black phone, you should purchase a black frame or vice-versa. If you've any questions, please get in touch with us at 8302263606, and we'll surely assist you.
Q: Is it easy to decouple the existing display from the old frame?
If the display combo is hardly pasted in the old frame, you first need to remove the display from the frame. If your old frame is not curved and has tiny scratches, you better continue using the old frame itself and don't buy the new structure. When you remove the existing display from the broken frame, there is a slight risk of damaging the display. You don't need to worry a bit if you will assemble a fresh new display in a new frame.
Q: Do I also get the vibrator motor and other parts along with the frame?
No. The frame comes as you see in the product photos, and you shouldn't assume anything. Some customers believe they will get all the required spare parts for free with the frame, but that's not the case. If you order the middle frame, you'll get that part only, nothing more, nothing less.
Q: Does the frame come with a pre-cut adhesive sticker or glue?
The product photos on this page are indicative, and the product might not have adhesive stickers. That depends on the availability, and we don't guarantee that we'll always have the adhesive frame in stock. If you essentially want a frame with adhesive stickers, you can always contact us at 8302263606, and we'll confirm the availability with you, and then you can order.
Redmi Note 5 Middle Frame Photos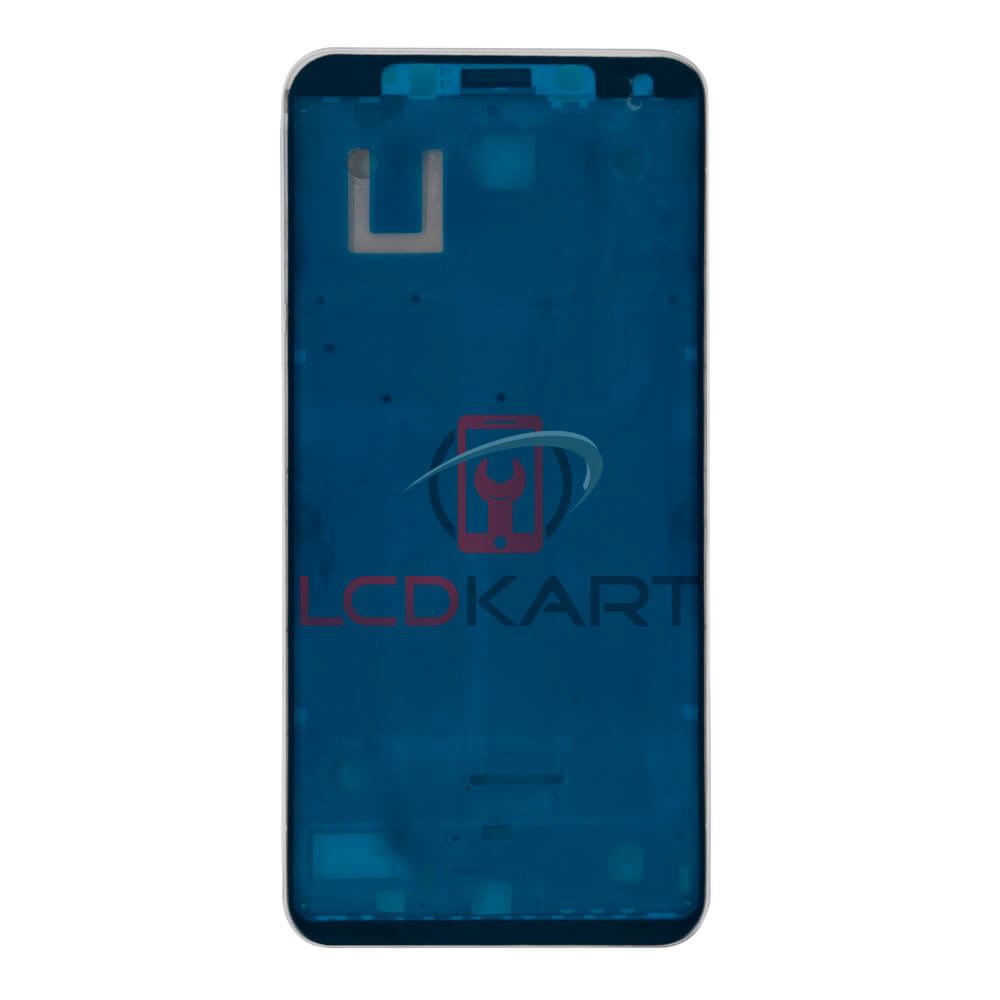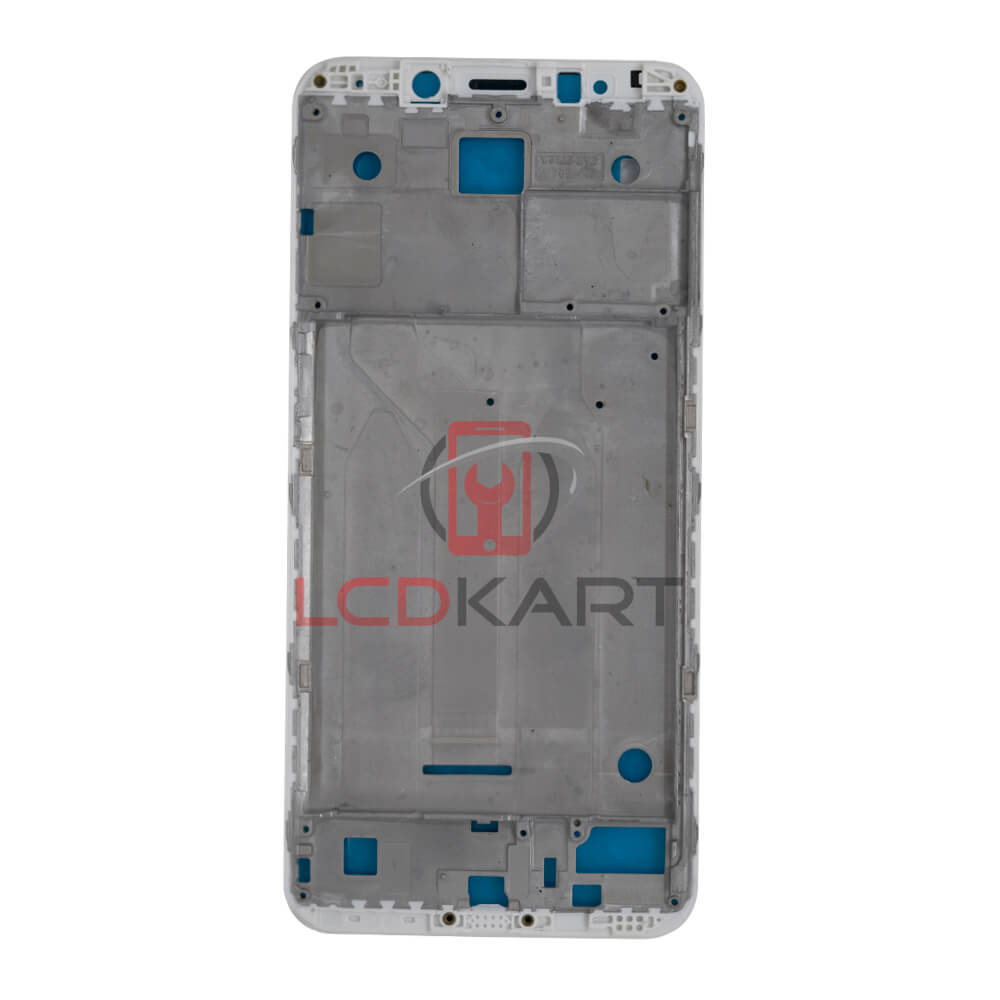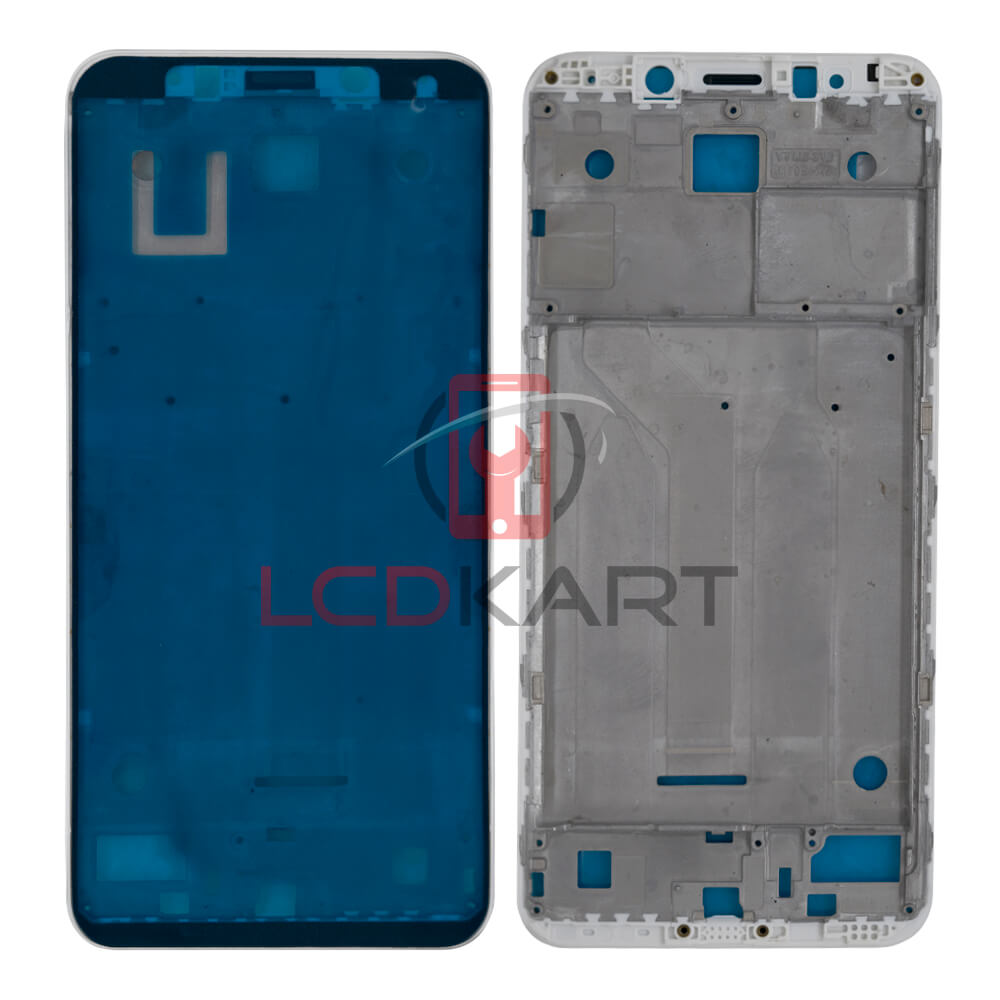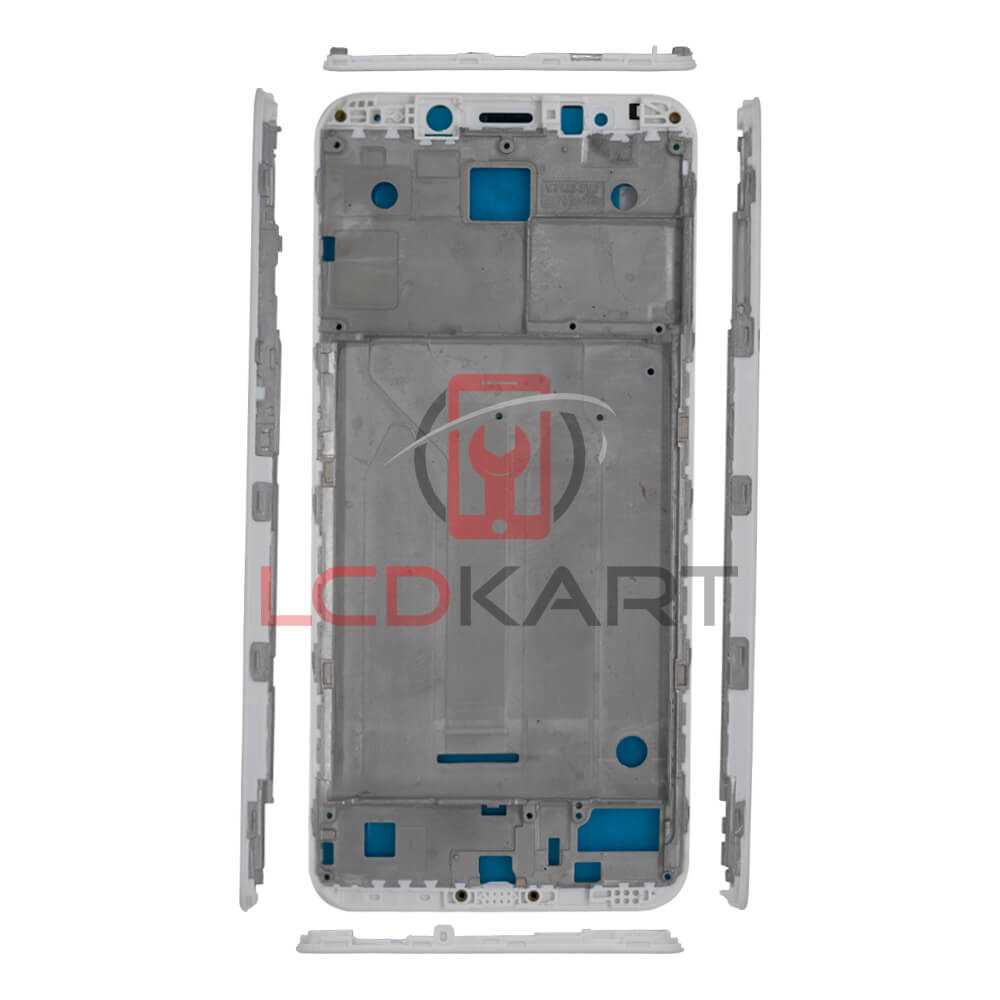 Shipping, Refund and Return Policy
We want you to know about return, refund, and replacement policies so that you don't face any issues later. Our policies help you make the right informed decisions. We don't allow used returns (used products); everything else is covered under the replacement and return policy. Please visit the Shipping, Return and Refund Policy page for complete information.