If you break the Redmi 9 display or touch screen digitizer glass, its efficiency decreases because you can't use the phone as intended. Surely, a broken phone doesn't stop working, but you can't use it with the same joy and efficiency as before. LCD Kart gets your concern, and we offer an A+ grade display replacement for your Redmi 9 phone.
Why is a Redmi 9 display combo the final solution?
A Redmi 9 display combo replacement is the best for a phone with a cracked display or touch screen glass. Please note that the touch screen glass is firmly glued to the display; replacing it alone is not recommended. If you try to take off only the glass forcefully, the underneath display will also break.
When you replace the complete combo, you restore the phone's working condition in the best possible way. You replace the broken part with a fresh part, and that's what you should do according to the set quality standards. Some people go for glass replacement and other low-quality methods of repairing the phone, which turns out to be a bad decision. You'll spend an amount and still get a compromised product.
PACKAGE CONTENTS
Inside The Package
1 Piece of LCD Touch Folder for Redmi 9
Product Quality
Brand New (compatible, A+ Grade/non-original)
DISPLAY COMPATIBILITY
Compatible Brand
Redmi
Compatible Model
Redmi 9
Compatible Model Number
M2006C3MII
DISPLAY SPECIFICATIONS
Display Size
6.53 inches
Display Type
IPS LCD, HD+
Display Resolution
1600 x 720 Pixels
WARRANTY INFORMATION
Warranty Coverage
Manufacturing Defects only
Warranty Type
30 days testing warranty without fixing/pasting
Warranty Coverage
Return to Seller via Courier
DELIVERY INFORMATION
Available Courier Services
Bluedart / Ecom Expres / Delhivery
Delivery Time
3-6 days, depending on the location
Delivery Type
Sealed Packages with Intransit Insurance
Is buying a Redmi 9 display online safe?
Please note that purchasing the display online is very safe as we supply tested screen replacements. When you order a Redmi 9 display unit from our store, we thoroughly test it, verify for working and then ship it to you. Later, you need to install it on your phone, which is possible almost anywhere.
Buying from LCD Kart is beneficial because we offer tested screen replacements for the best price. You can easily buy a Redmi 9 display combo and get the delivery to your doorstep. After that, installing the display combo shouldn't be a problem. You can easily find many technicians in the local market well-versed in-display installation.
Why are local market combos less expensive?
Indeed, Redmi 9 display combos in local markets are less expensive. That's because local shopkeepers purchase the lowest quality products from wholesalers to compete with other vendors in the market. Customers tend to purchase from the shop that offers the lowest price, and this competition is forcing sellers to sell crappy products.
The local market shopkeepers buy screens manufactured using the lowest quality material. Such screens work for a few days but break easily, and that's why these are less expensive. If you purchase better quality screens, you can enjoy a better experience and get very durable products.
Questions and Answers
We hope this FAQs section will be helpful for our customers who are deciding on purchasing a display combo. For any additional questions, please get in touch with us at 8302263606.
Q: What is the price of a new Redmi 9 display combo?
A display combo of Redmi 9 costs around Rs 1800-1900 rupees. This price is for the best quality OEM product, which isn't 100% original, but you get the best quality output. You can buy this product confidently because we test each display for perfect working, and the investment is minimal.
Q: Is a combo helpful even when the display layer is fine?
A Redmi 9 display combo combines the display and touch screen digitizer glass. Even if the display layer is not yet broken,  you still need to replace it because it is combined with the touch screen glass. You'll find several alternative methods to replace only the glass, but we don't suggest temporary solutions.
For example, if you replace the broken glass with a duplicate glass, you can use the phone for a few days, but duplicate glass breaks very easily. So after a few days, you'll be stuck into a loop of repeated replacements and will never be able to get out of it. That's why purchasing quality product in the first instance is important.
Q: How does ordering a Redmi 9 display online work?
The online ordering process is smooth. Please visit the Redmi 9 product page and click on the "Add To Cart" button. Then proceed to Checkout, and you can choose the Cash on Delivery option or Online Payment as per your convenience.
Q: Do I get a 100% original display as assembled in a new phone?
The product offered on this page is not a 100% original display. We buy our stock from A+ grade manufacturers who make good quality screens for very reasonable prices. There is a huge market for products that offer value for money; these screens are very popular. These screens are much better than the first copy display and require minimal investment.
Q: How can I send a return request?
It is easy to return a product, and we've compiled all the necessary guidance on this page. Please follow this Return Page for complete information.
Q: Is it possible to return a damaged Redmi combo?
Yes, surely. We are incredibly sorry if you got a damaged Redmi 9 display unit at your doorstep. Lcdkart will surely refund you soon after sharing the unboxing video with us. An unboxing video of a Redmi 9 display unit proves that you received an item in a damaged state. It makes us accountable for refunding your complete amount.
Q: Is self-replacement dangerous?
It's dangerous for those Redmi 9 combo customers who are 'experimenting' with the replacement. If you haven't successfully done it before, we recommend visiting a service center or technician. The typical installation charges are around Rs 150-200, but you won't face any issues.
Q: Why are screen guards essential while returning?
All protective layers, screen guards, stickers, and even labels must essentially be on your Redmi 9 combo while you are returning it. They prove that the item is unused and you never tried to install it. We don't accept used returns even if your return reason is valid. It is because Lcdkart sells 100% first-hand items. Second-hand combos cannot be resold, so we don't take them back.
Q: Will the delivery man re-attempt if I am not home?
Yes, most couriers attempt thrice. If you aren't home, he'll call you and ask when you shall be available to receive the Redmi 9 combo.
Redmi 9 Display Photos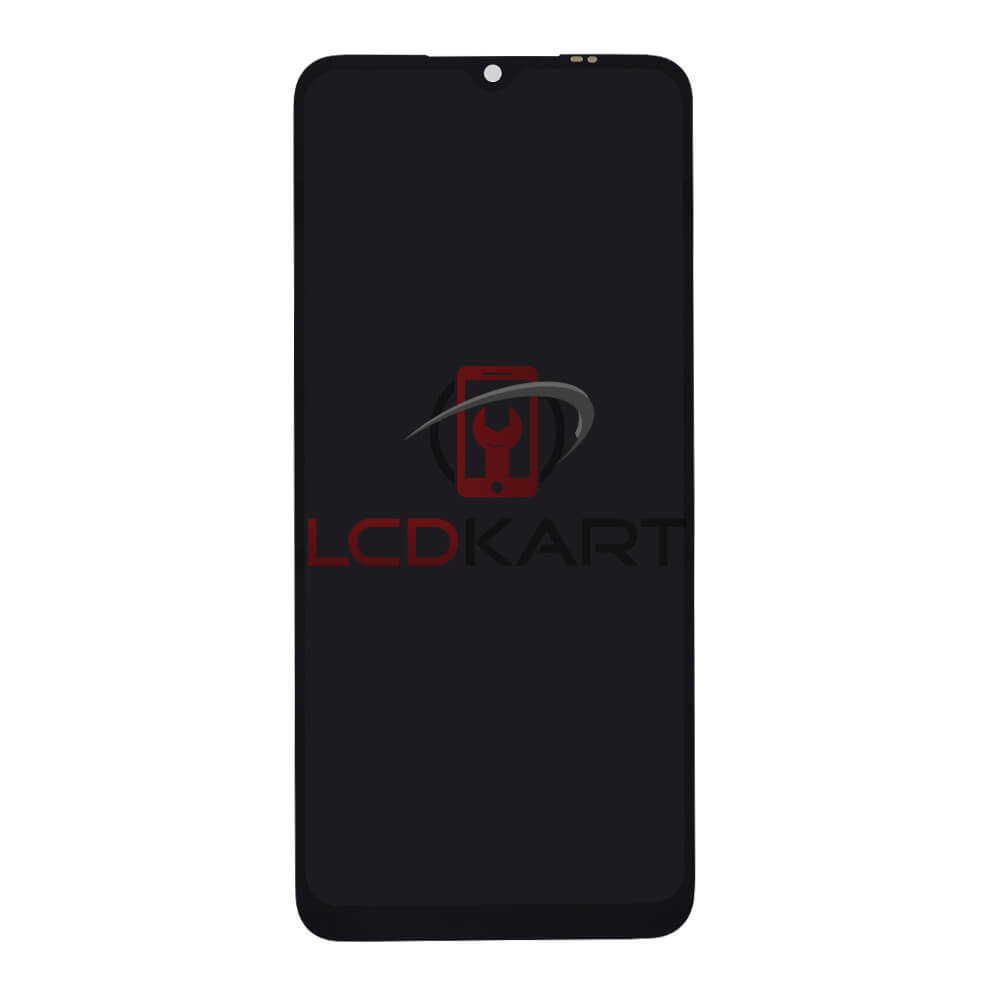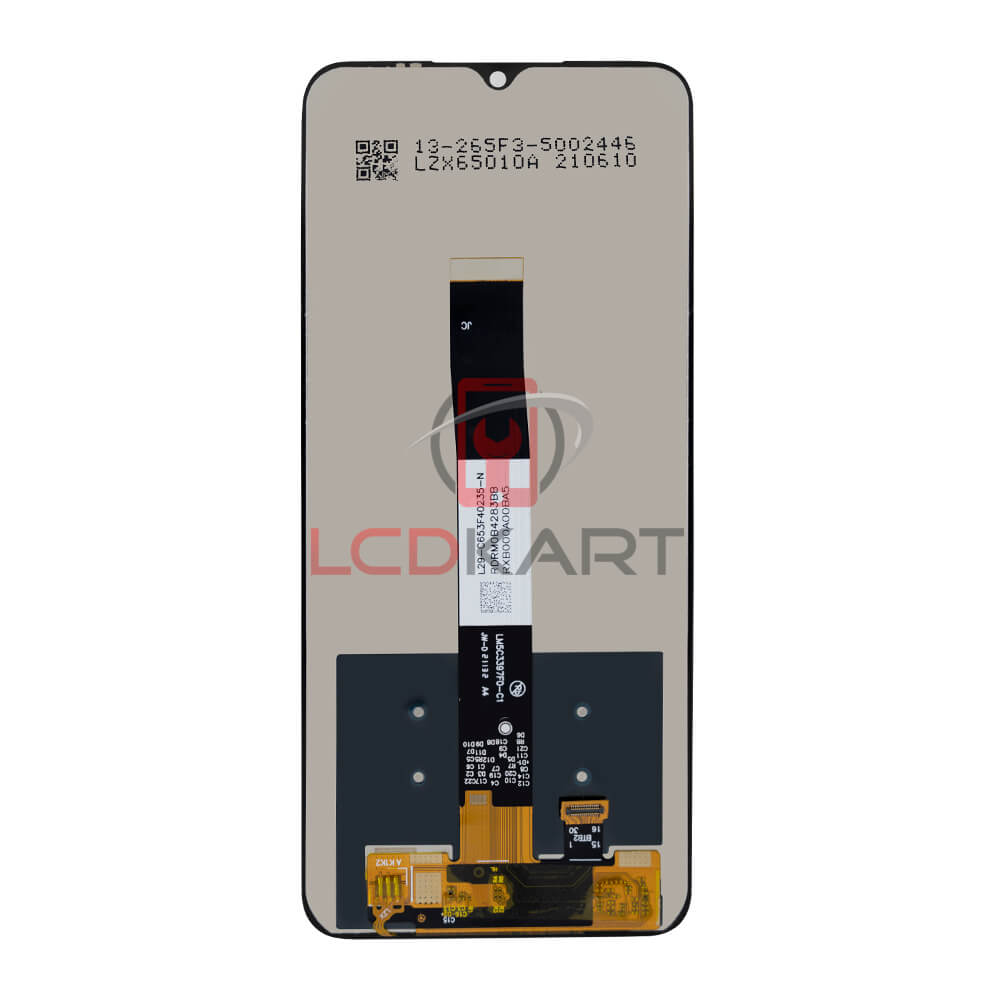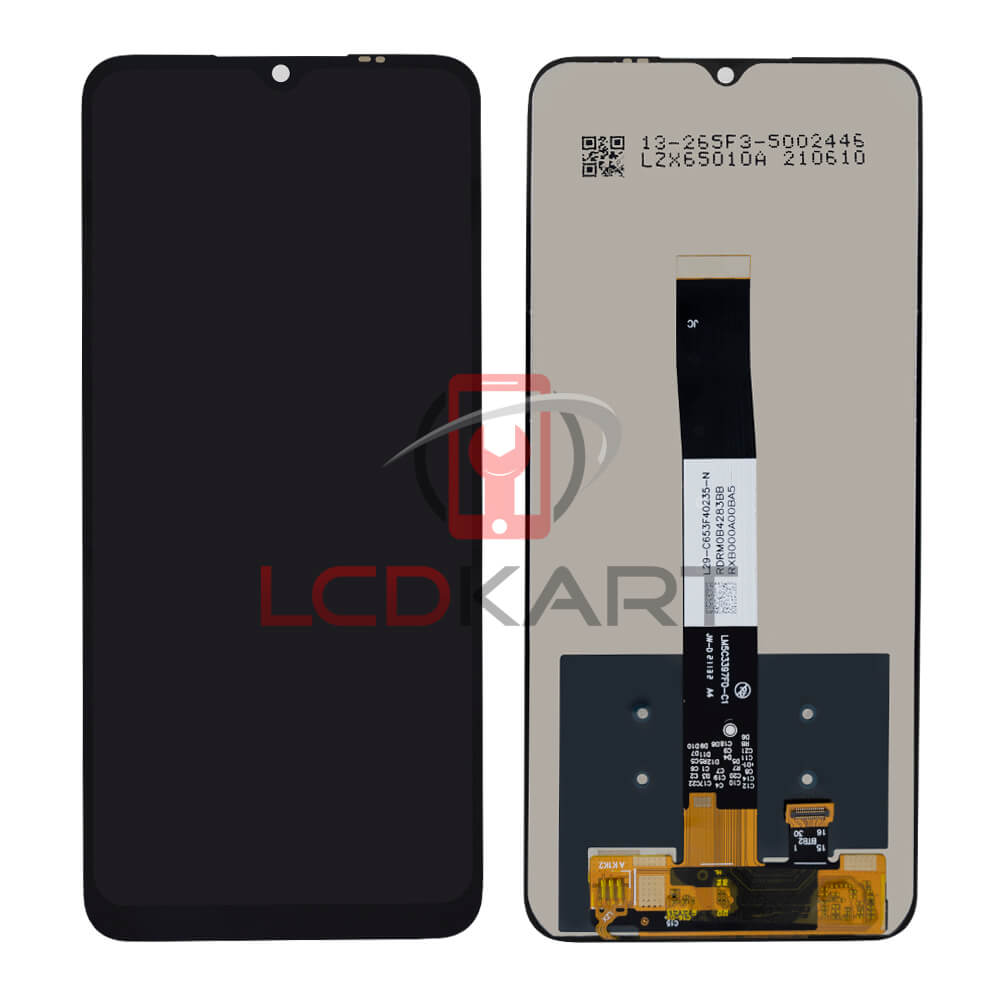 Shipping, Refund and Return Policy
We want you to know about return, refund, and replacement policies so that you don't face any issues later. Our policies help you make the right informed decisions. We don't allow used returns (used products), and everything else is covered under the replacement and return policy. Please visit the Shipping, Return and Refund Policy page for complete information.