Using your Redmi Note 10 Lite phone with cracks all over its display is challenging. The taps on the touch screen are not consistently recognized, the screen blacks out sometimes, there are constant glitches, and the entire workflow goes down the drain. LCDKart provides A+ grade display combos on a budget to resolve such issues easily. Here you can get the best display combos for your Redmi Note 10 Lite at the most affordable prices in the market.
What would be the reason for my display to crack like that?
If your Redmi Note 10 Lite display has cracked, that can happen only because of an accidental drop. If the phone falls on a hard surface or a heavy object is kept on its display, the screen is bound to get damaged. However, sometimes the display dies without physical damage because of wear and tear issues. It is fragile machinery at the end of the day.
How to prevent my display from getting damaged frequently?
Safety measures are essential when handling a smartphone. The first rule is to be very careful when using the phone. If you aren't careful, no covering can eventually save the display from getting damaged. Secondly, various cases, covers, and protective glasses are on the market to save your display from getting damaged. We would be sending a pre-installed Gorilla Glass on the Redmi Note 10 Lite display, but you can get a flip cover if you wish to add more.
Is the Redmi Note 10 Lite display worth the price point it's at?
We would say it is worth much more than the pricing we offer. You get an A+ grade display replacement that offers the best display quality, and you can easily overcome all the display and touchscreen glass issues. We offer relatively lower prices, and our products fit everyone's budget. If you've broken the display or touchscreen glass, replacing the display combo is your only solution.
PACKAGE CONTENTS
Inside The Package
1 Piece of LCD Touch Folder for Redmi Note 10 Lite
Product Quality
Brand New (compatible, A+ Grade/non-original)
DISPLAY COMPATIBILITY
Compatible Brand
Redmi
Compatible Model
Redmi 10 Lite
Compatible Model Number
2109106A1I
DISPLAY SPECIFICATIONS
Display Size
6.67 inches
Display Type
IPS LCD, Full HD+
Display Resolution
2400 x 1080 Pixels
WARRANTY INFORMATION
Warranty Coverage
Manufacturing Defects only
Warranty Type
30 days testing warranty without fixing/pasting
Warranty Coverage
Return to Seller via Courier
DELIVERY INFORMATION
Available Courier Services
Bluedart / Ecom Expres / Delhivery
Delivery Time
3-6 days, depending on the location
Delivery Type
Sealed Packages with Intransit Insurance
Questions and Answers
We are answering all the Frequently Asked Questions here. If you have a doubt, most likely, you'll find its answer here. If not, contact us. Please read it; we will see you on the other side.
Q: What is the price of a new Redmi Note 10 Lite display combo?
The Redmi Note 10 Lite display replacement price is around Rs 1800-1900 rupees. This price is valid for the best quality OEM grade display replacements, which are low in price and still offer the best value for your investment. You can purchase the new display confidently and easily restore your phone's working condition.
Q: Why do the first copy displays have such a bad name in the market?
In a rush to offer customers the lowest prices, the quality of the so-called first copy display has become awful. You will regret your decision the minute you install the cheapest display on your phone. The quality is so poor that the output is worthless, but the build is also frail and easily breakable. Unlike an original, you would need regular replacements with a duplicate display.
Q: What display quality LCDKart offers?
We don't sell the lowest quality products for the lowest prices but balance things a bit. We offer A+ grade screens, which are far better than duplicate screens, and their price is marginally high, nothing substantial. These screens provide good output quality, last longer, and have value for the money.
We don't offer 100% original display replacement, but most customers prefer having a good quality product rather than investing massive amounts of money in originals. Here are the benefits of A+ grade display replacement :
Low repairing cost.
Good durability.
Good brightness, colors, and camera photos
No issues with the touchscreen functioning.
Q: Why should I avoid replacing only the broken glass?
The glass replacement is quite risky and could also damage the inner display of your phone. After replacing the original glass with a duplicate one, you'll not get the same output as the original. You might think that the original display will provide the original output. Still, the display loses its original glory because of heating and the use of other chemicals during glass replacement.
Q: What if the new Redmi Note 10 Lite display doesn't work?
Sit down and relax if you worry that the new display might not work with your phone or other compatibility issues. We test each display manually for working and ship it only after being sure. There is no chance of the new display not working with your mobile phone.
Customers always think negatively and feel that the new display will not work particularly with their device. Such things are not possible if you've ordered the right model number. You might face issues only if you order the wrong model or have hardware issues with your phone. We have a 30 days return policy which protects you, but you shouldn't worry so much.
Redmi Note 10 Lite Display Photos
If you want to see real images of the Redmi Note 10 Lite display, you can find them below. The display and touchscreen glass are combined, and that's what you should replace after accidental damage.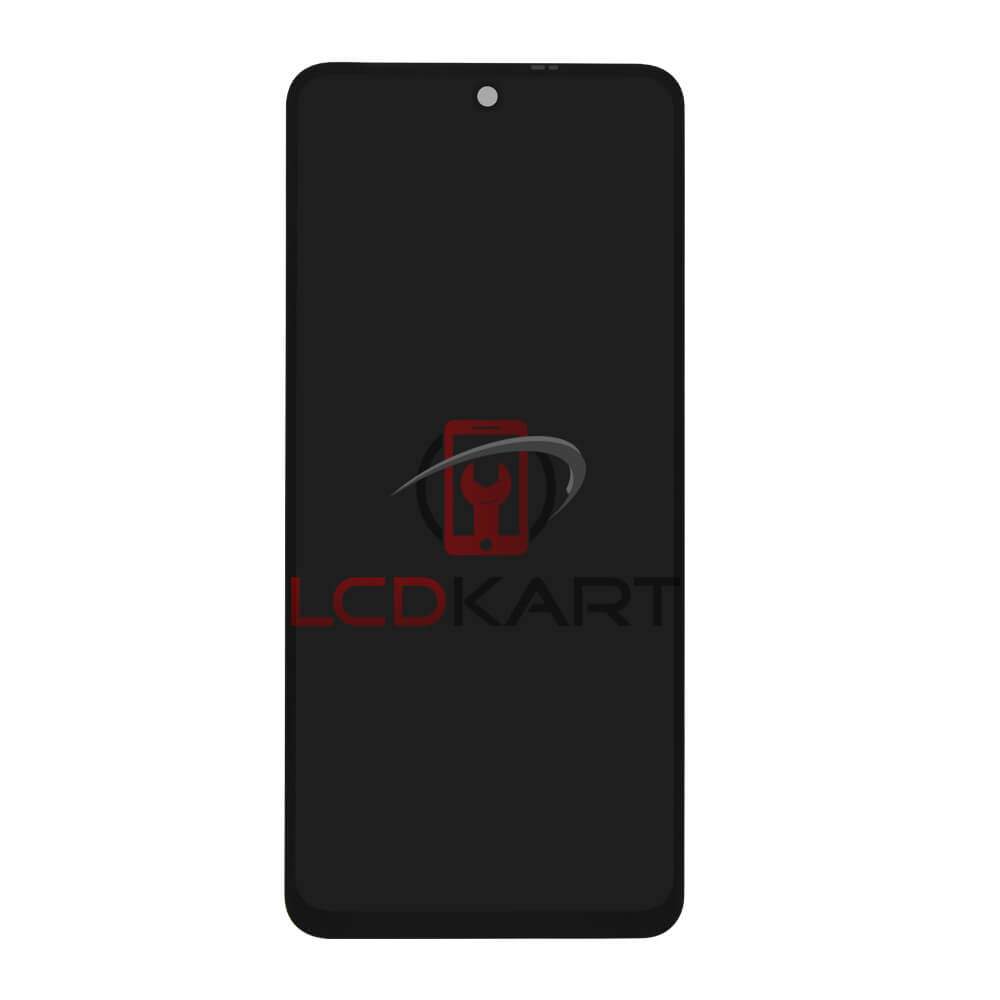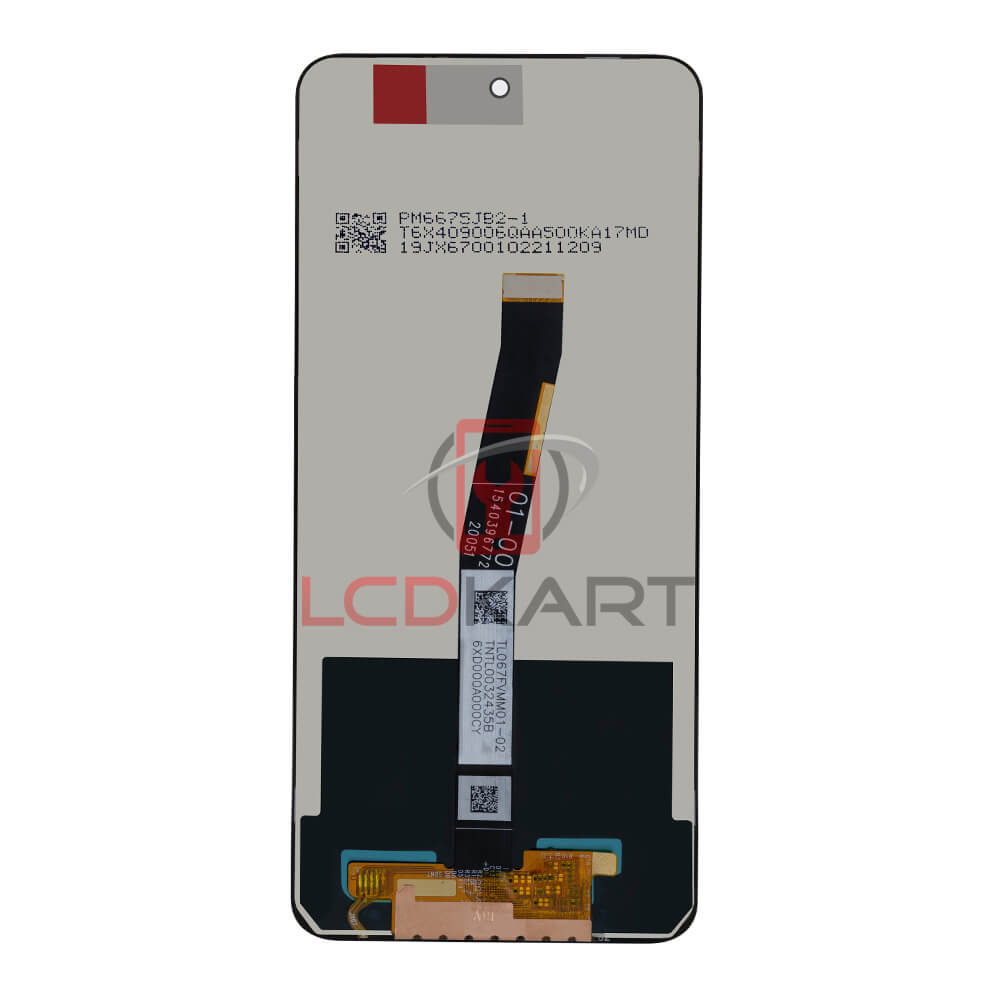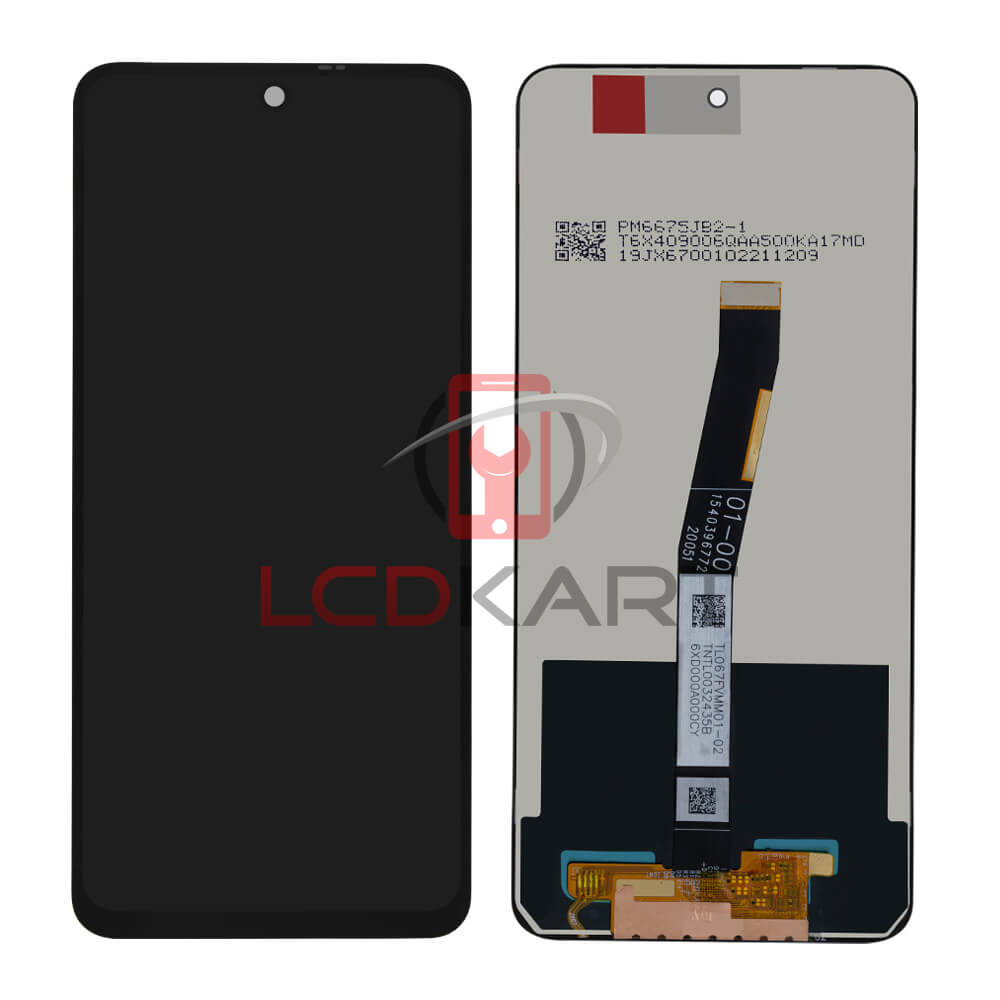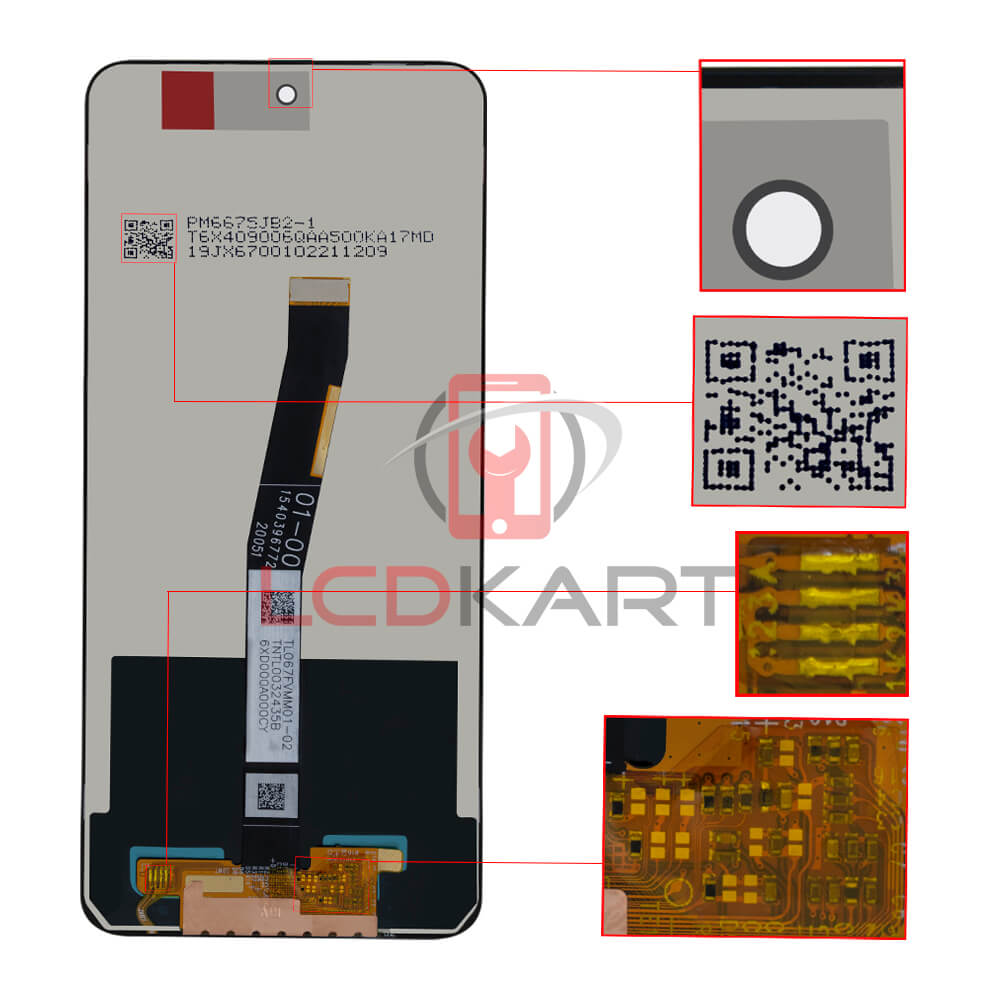 Shipping, Refund and Return Policy
We want you to know about return, refund, and replacement policies so that you don't face any issues later. Our policies help you make the right informed decisions. We don't allow used returns (used products); everything else is covered under the replacement and return policy. Please visit the Shipping, Return and Refund Policy page for complete information.