Are you having trouble with a broken Redmi Note 6 Pro display and can't seem to find the perfect display replacement for it? Well, say goodbye to all your display-related issues because LCDKart is here, and we can help you get quality screen replacements for low prices. We know that most customers prefer budget solutions to replace broken displays, and we specialize in that area.
Buying an original Redmi Note 6 Pro display is not possible for all the customers because, in some cases, the cost of an original display surpasses the phone's value. In such situations, you can't ditch your phone and still need a solution to the broken display problem. You can purchase A+ grade quality screens from LCD Kart and replace them with a technician's help.
Why is a Redmi Note 6 Pro display combo considered a better choice?
The combo refers to a brand new display unit that consists of LCD and touch screen glass; thus, a combo leaves no scope for issues. These days, all mobile phones come with a pasted assembly of display and touch screen glass. It means that both parts are combined, making individual replacement much harder.
If you thought about replacing only the display or touch screen glass, that's possible, but you won't get the desired quality. The chances of failure and degraded display quality are too high in only glass replacement. Contrary,  combo replacement is simple, safe, and long-lasting. It makes your phone completely new, and you can use it for a long time without issues.
Why should you purchase the display from LCD Kart?
We offer quality screen replacements for Redmi Note 6 Pro at an affordable price with home delivery. We are constantly serving hundreds and thousands of customers with top-notch display combos across the country and leaving no leaf unturned in making this the best purchase for their smartphone. We test all products before shipment, and you get the best quality screens for the lowest price.
We don't offer 100% original screens, and that's something you should know beforehand. We've seen many customers searching for low-cost products and assume they will get the original one for the lowest price, even lower than a duplicate display's cost. It would help if you didn't have such thoughts because you are making air castles, and you will not get anything out of it. If you purchase a copy display for around Rs 1800, a 100% original display would cost you around Rs 3500.
PACKAGE CONTENTS
Inside The Package
1 Piece of LCD Touch Folder for Redmi Note 6 Pro
Product Quality
Brand New (compatible, A+ Grade/non-original)
DISPLAY COMPATIBILITY
Compatible Brand
Redmi
Compatible Model
Redmi Note 6 Pro
Compatible Model Number
M1806E7TI / MI806E7TI
DISPLAY SPECIFICATIONS
Display Size
6.26 inches
Display Type
IPS LCD, Full HD+
Display Resolution
2280 x 1080 pixels
WARRANTY INFORMATION
Warranty Coverage
Manufacturing Defects only
Warranty Type
30 days testing warranty without fixing/pasting
Warranty Coverage
Return to Seller via Courier
DELIVERY INFORMATION
Available Courier Services
Bluedart / Ecom Expres / Delhivery
Delivery Time
3-6 days, depending on the location
Delivery Type
Sealed Packages with Intransit Insurance
Questions and Answers
We hope this FAQs section will be helpful for our customers who are deciding on purchasing a display combo. For any additional questions, please get in touch with us at 8302263606.
Q: What is the price of a new Redmi Note 6 Pro display combo?
The Redmi Note 6 Pro display replacement price is around Rs 1800-1900 rupees. This price is valid for the best quality OEM grade display replacements, which are low on price and still offer the best value for your investment. You can purchase the new display confidently and easily restore your phone's working condition.
Q: When should you replace the broken display?
You don't always hurry to replace the display in all the petty damage cases. You need to get the display replacement done when you start seeing issues with the display, like glitches, randomly blacking out, completely shutting off, or the touch screen not working. Apart from this, if the display gets broken but still works perfectly, you should ignore the minor scratches and keep using it as long as possible.
If you have tiny scratches on the display which don't interfere with the phone's regular usage, you shouldn't invest money in a new display but keep using the phone. Sooner or later, the cracked display will stop working or break even further. At that time, you should replace the display without a second thought.
Q: What are the drawbacks of glass replacement?
The glass replacement might seem like a good deal because replacements are super cheap. However, if you understand the core of glass replacement, it is all about replacing the top layer of broken glass with duplicate glass. That duplicate glass costs Rs 40, and mechanics charge Rs 500-600 from you. That is the only reason glass replacement is popular in the market.
When you replace only the glass, you lose the display quality, like the brightness and colors. The display becomes spotty and pale compared to the original, and you must settle for the lower quality product. It's no wonder that if you repair a broken display anyhow, you'll get a refurbished product only.
Q: Why do the duplicate glass break often?
The material used to make these first copy Redmi Note 6 Pro combos is of such poor quality that it cannot stand even minor impacts. It is why they break easily, and the manufacturers don't want such products to last long. The quality reduction helps manufacturers lower the manufacturing costs, and customers break such products repeatedly. This way, they become repeat customers of duplicate products. The duplicate screen replacement is designed to break so that you keep purchasing them easily.
Q: What is the right time to apply for cancellation?
You can only cancel the order until it is shipped. When we call you to confirm the order, it is your last chance for cancellation because we put the combo in transit after that. If you refuse the delivery later, we'll block you from ordering for life because we don't tolerate customers who scam sellers. Ordering a product online and then refusing at the time of delivery shows the bad ethics of a customer. Unlike other companies, we are not leaving the doors open for scammers because tolerating wrong customers is always a business loss.
Q: How can I test the new Redmi Note 6 Pro display before installation?
Please note that assembling the display without testing it on your phone is unnecessary. To test the display, eject the old display's connection from the motherboard and then connect the new display with the motherboard in the right direction. At this point, you don't need to fix/install the display on your phone to test it.
Please note that connecting the display to the motherboard in the open condition is enough to test the display. After connecting the display temporarily, turn on the phone, and you can test the new display without any problems. All the technicians and service centers test a new display in the same way to ensure its working condition and install it on the phone.
Redmi Note 6 Pro Display Photos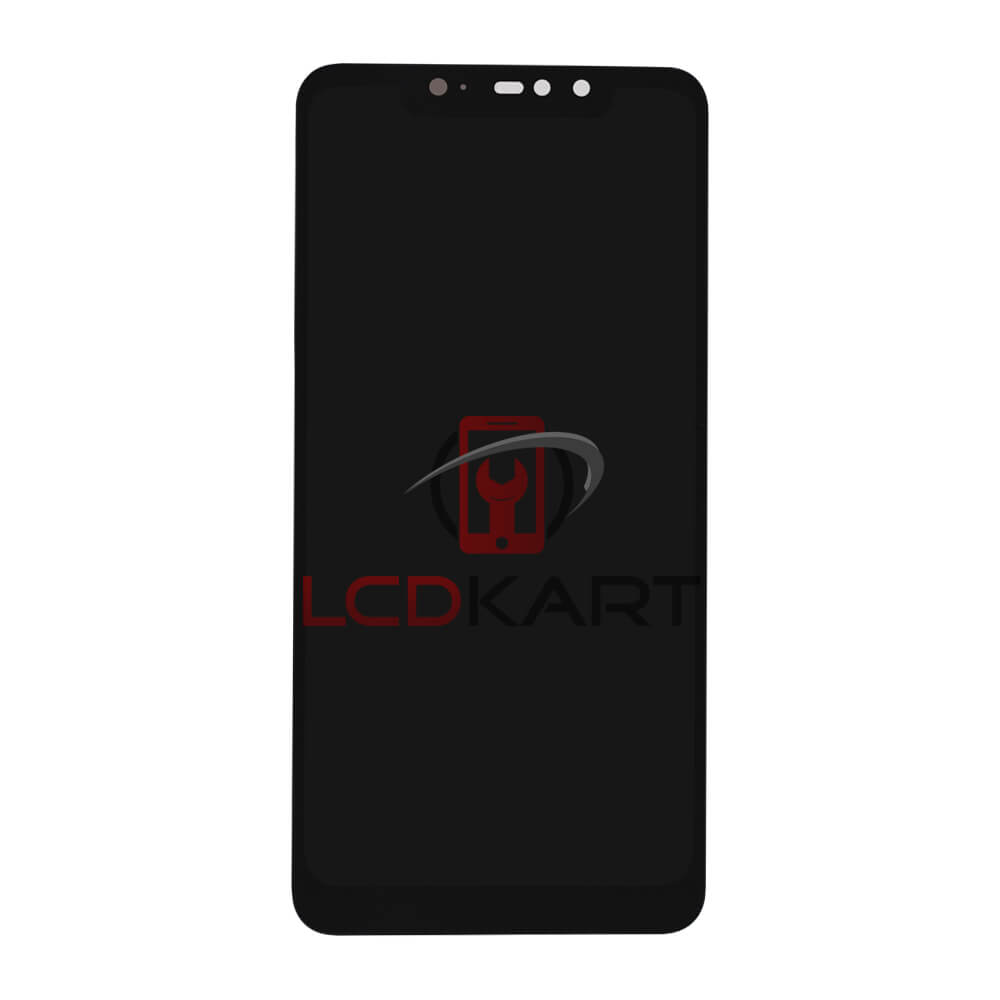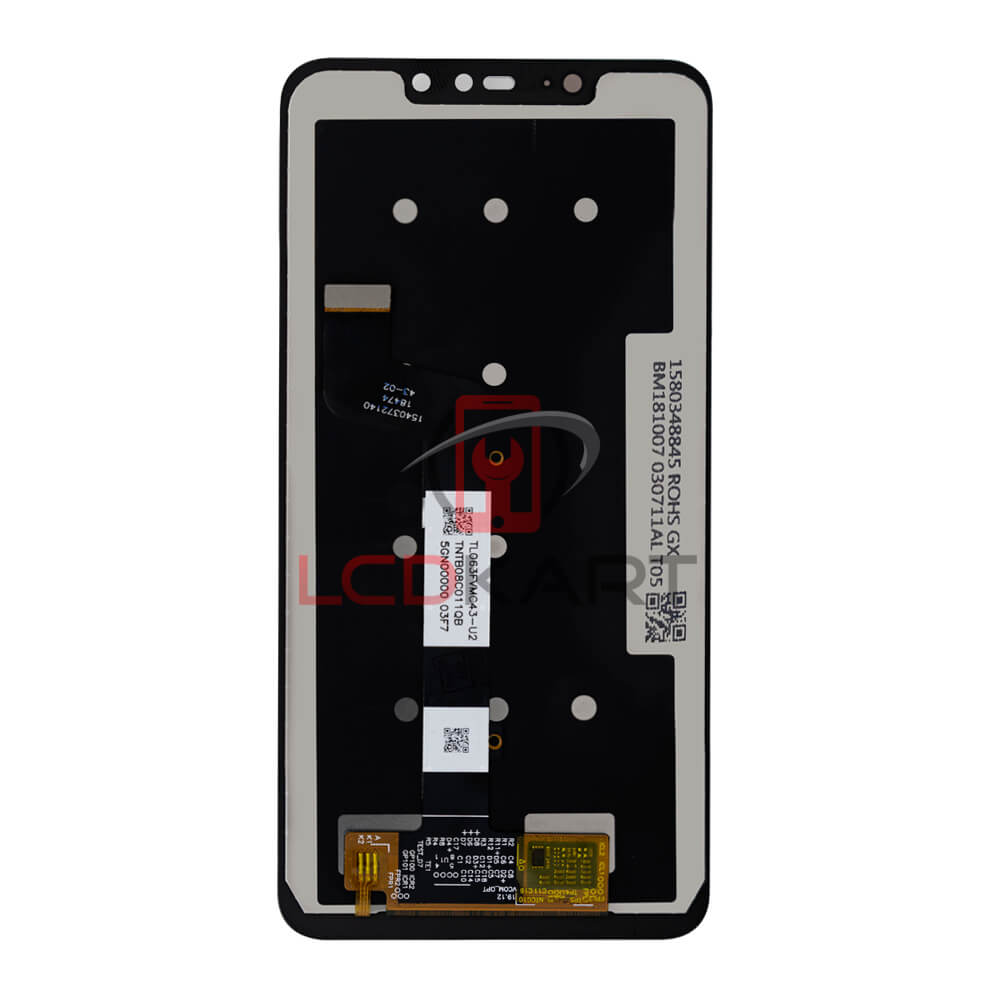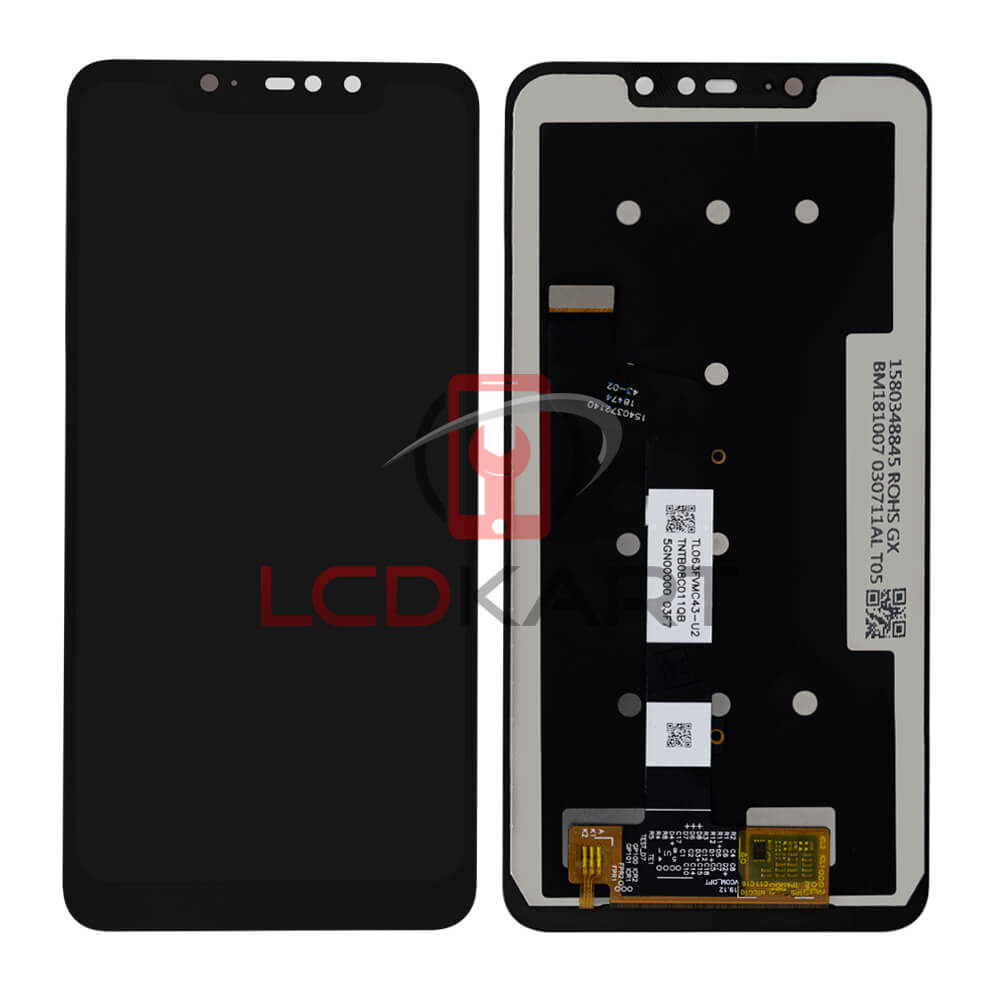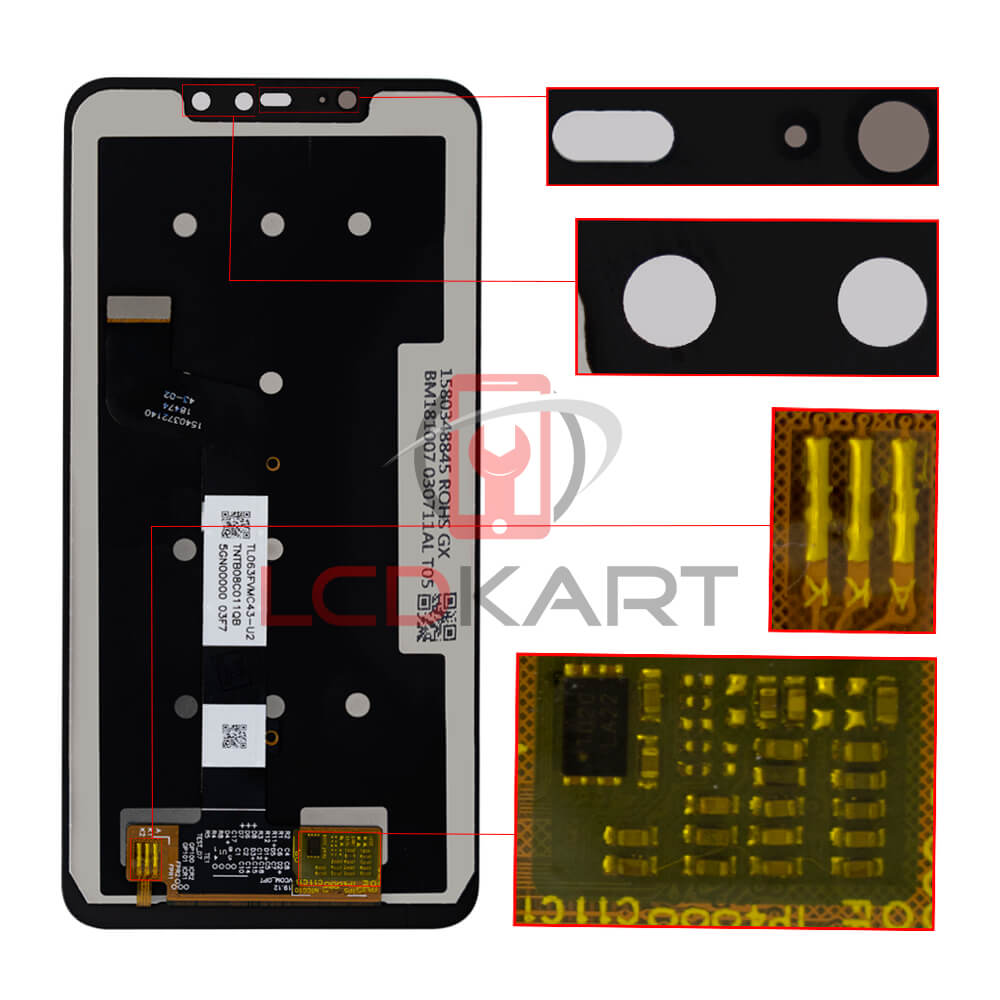 Shipping, Refund and Return Policy
We want you to know about return, refund, and replacement policies so that you don't face any issues later. Our policies help you make the right informed decisions. We don't allow used returns (used products); everything else is covered under the replacement and return policy. Please visit the Shipping, Return and Refund Policy page for complete information.