If a cracked Vivo V15 display is making your life miserable, you can buy a brand-new display combo from this page and easily replace the broken display unit. We want to clarify that we don't offer 100% original display replacements and you shouldn't assume that. Many customers assume that for a reasonable price, they will get a 100% original display but that's not possible.
On this page, we offer an A+ grade display replacement that offers the best display quality for a reasonable price. We understand that many customers need a budget solution and can't afford to pay hefty money for original screens and that's why our screens are bestsellers. LCD Kart will provide complete information about the Vivo V15 display replacement.
How can a Vivo V15 display break?
Usually, the original display or touchscreen doesn't break that easily. If you accidentally drop the phone on a hard surface or keep heavy objects on it or throw the phone from a distance, it is bound to crack. Glass is after all glass and tempered glass protection doesn't matter when substantial force hits the touch screen glass.
Sometimes, a display can stop working without damage and that happens because of any previous hits to the display. It is not mandatory for the display to go bad instantly, sometimes it takes time for the part to stop working and that happens in so many cases. After damage, a display can stop working after a few days and that's normal.
What is the Vivo V15 display combo?
When you get an IPS LCD and touch screen glass combined into one unit, that's called a combo. When you replace the combo, you don't use any previous parts from the display combo but replace everything using a brand-new spare part. It means, you replace the display and touch screen glass and that's the best way to replace a broken display.
How to restrain a phone's screen from cracking?
You can protect your phone's display by using good quality tempered glass and a flip covert. In addition, you should refrain from keeping your phone on the edges of tables or beds. It would also help if you don't keep coins, keys, and other metal objects with your phone because these objects can easily strike the display's glass.
PACKAGE CONTENTS
Inside The Package
1 Piece of LCD Touch Folder for Vivo V15
Product Quality
Brand New (compatible, A+ Grade/non-original)
DISPLAY COMPATIBILITY
Compatible Brand
Vivo
Compatible Model
Vivo V15
Compatible Model Number
Vivo 1819
DISPLAY SPECIFICATIONS
Display Size
6.53 inches
Display Type
Full HD+
Display Resolution
1080 x 2340 pixels
WARRANTY INFORMATION
Warranty Coverage
Manufacturing Defects only
Warranty Type
30 days testing warranty without pasting
Warranty Coverage
Return to Seller via Courier
DELIVERY INFORMATION
Available Courier Services
Bluedart / Ecom Expres / Delhivery
Delivery Time
3-6 days, depending on the location
Delivery Type
Sealed Packages with Intransit Insurance
Frequently Asked Questions
These are answers to queries that are most frequently asked by our visitors. We have carefully curated all these answers. Please read them thoroughly, and it will most probably answer all your questions.
Q: How much is the price of a Vivo V15 display combo?
The Vivo V15 display replacement costs Rs.1800-2000. This price is valid for an A+ grade display replacement which is way better than duplicate products in the local market. If you want a 100% original Vivo V15 screen replacement, it will cost around Rs 3800-4000.
Q: Do you offer a return policy for the combos?
Yes, we offer a 30 days return policy and the product should be in unused condition. After delivery, you can take the display combo to a local technician and he'll test the display before installation. If you face any issues, you can easily opt for a return, refund, or replacement. Please don't paste the combo or remove the screen guard otherwise you can't return it back to us.
Q: How good is the display quality your display?
As we said before, we offer A+ grade screen replacements which are not 100% original but offer the best quality. The display quality is around 70% of the original display and you can easily use these products without any issues. If you essentially want to buy an original display, we are sorry but that is not available with us. The screens we offer here are much better than duplicate local screens you buy from the market and by paying the same price, you can get a good quality product.
Q: I don't need a good quality display but only an original one. What should I do?
If you essentially want to buy an original display, you can search on Google to find such websites. The original display combo's price is around Rs 3500-3600 and you should be prepared to spend that much of money. You might see many other websites that claim they sell original displays for Rs 1500 but that's only a trap. You'll never get the original display for such a low price and if you believe such claims, you are fooling yourself.
Q: How can I order from LCDKart.com?
First, you need to search for your desired product, and then on the respective product page, please click on Buy Now / Add To Cart button. After that, fill in your address and you can easily place an order. After your order, one of our team members will call you for confirmation and after that, we'll dispatch your parcel.
Q: Do you actually test the new display before shipping?
Yes. We always test and verify the functional condition of the Vivo v15 display before shipping. After receiving the product, you can also do the same and verify the product's working condition easily. Your technician will connect the display to your phone's motherboard in an open condition and verify that everything works perfectly. When he is satisfied that the display works as desired, he'll install the display on your phone.
Vivo V15 Display Photos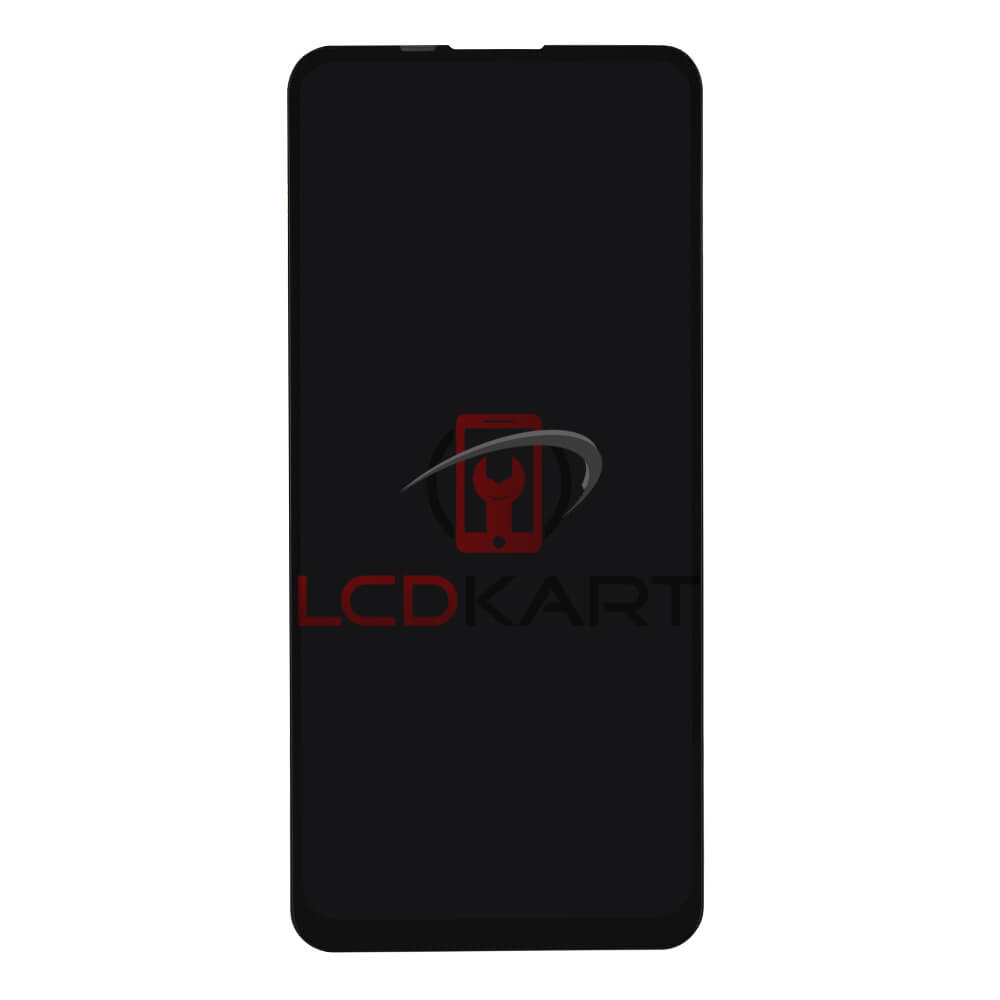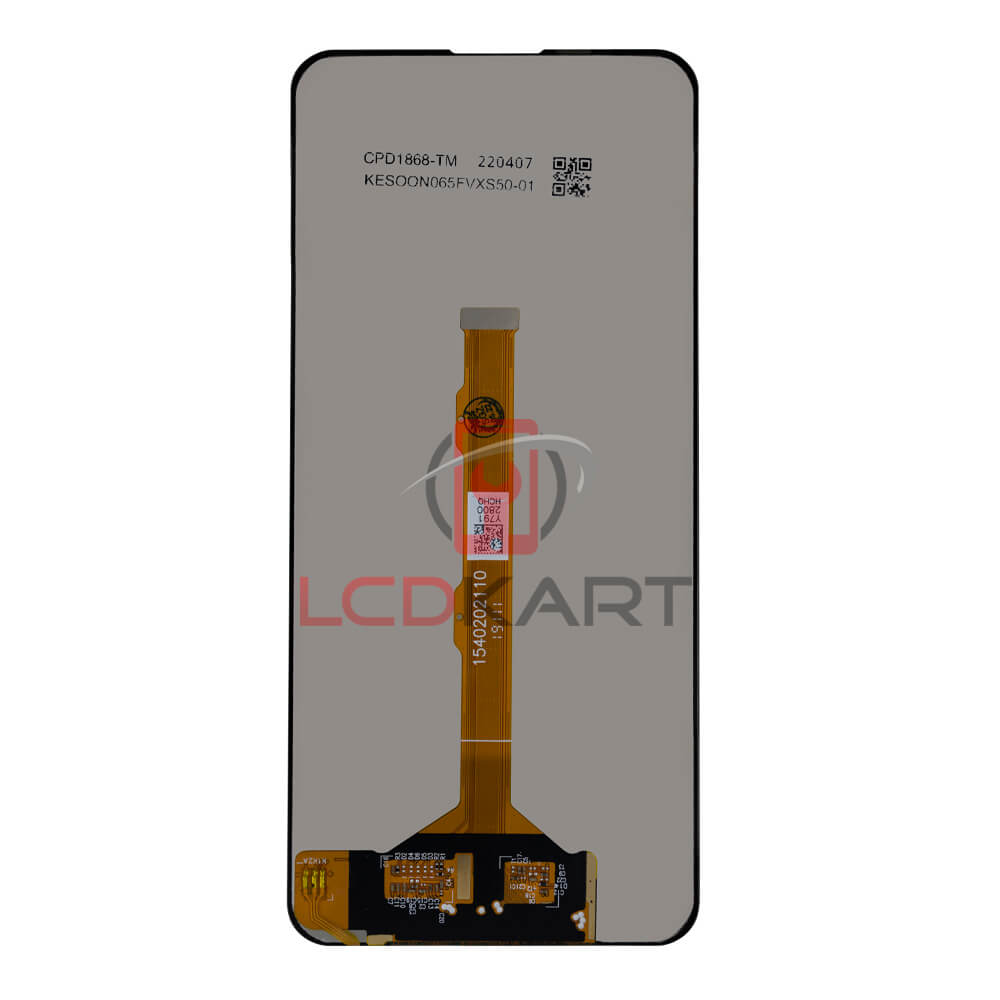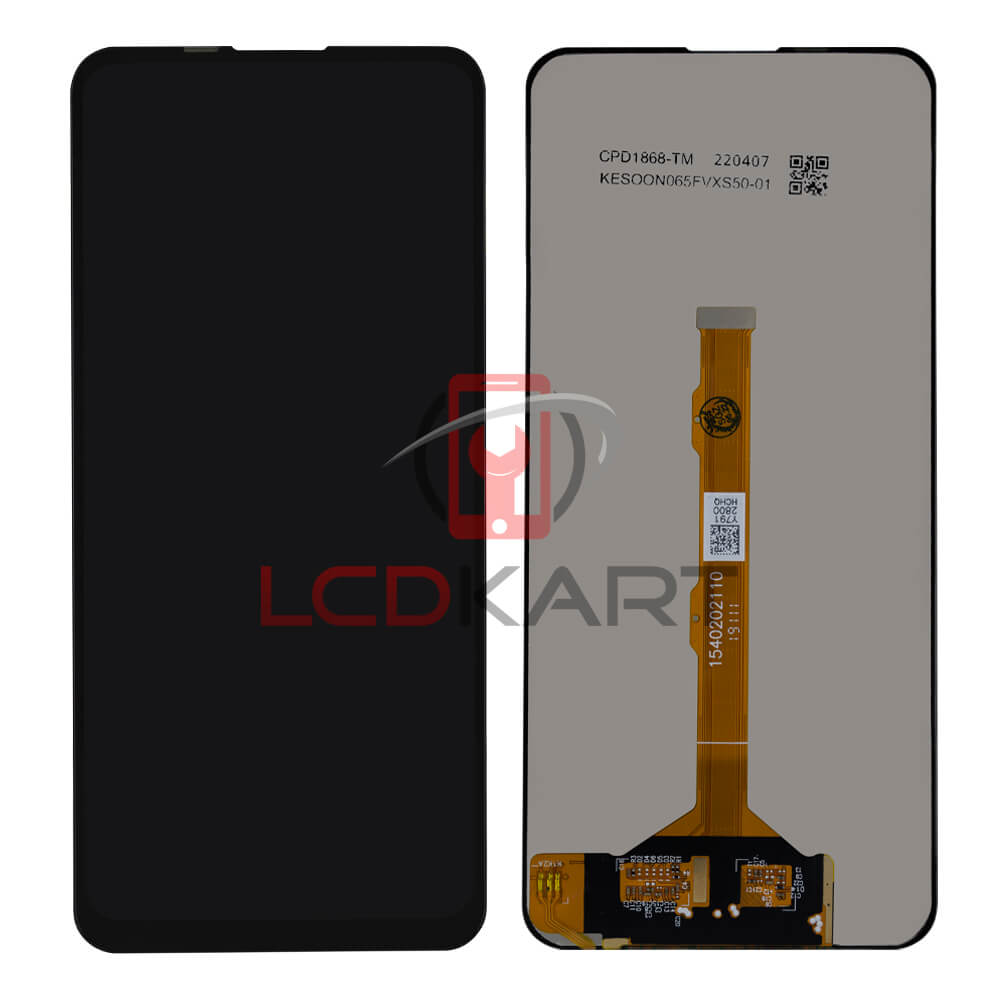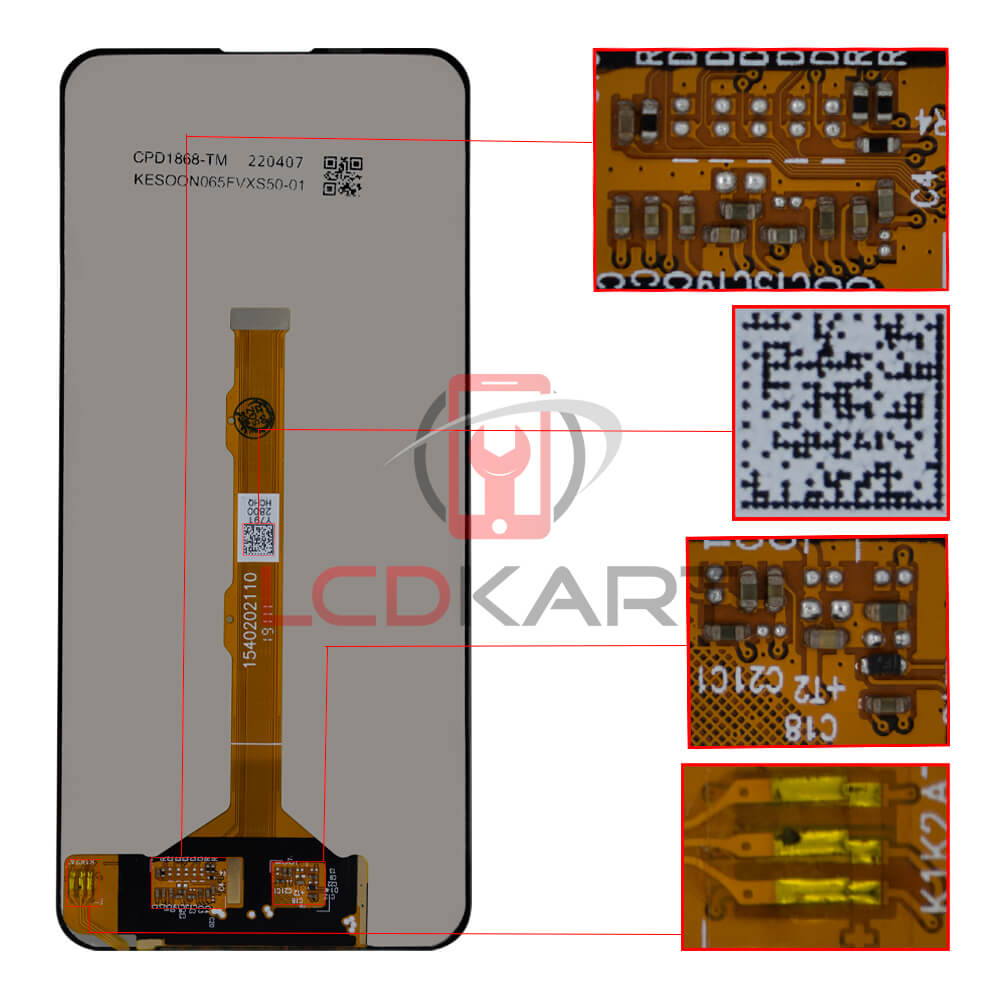 Shipping, Refund and Return Policy
We want you to know about return, refund, and replacement policies so that you don't face any issues later. Our policies help you make the right informed decisions. We don't allow used returns (used products); everything else is covered under the replacement and return policy. Please visit the Shipping, Return and Refund Policy page for complete information.