Are you having trouble with a broken Vivo V9 Pro display combo? You don't need to worry, as LCDKart is here to take all the burden off your shoulders. We offer A+ grade OEM screens for Vivo V9, which are very close to the original display, and the price is very reasonable. If you're tired of buying fake screens from the local market, you should certainly try our products for once.
What is a Vivo V9 Pro Display Combo?
The Vivo V9 Pro combo is a new display unit that helps you replace the broken display panel. It combines two separate parts into one and creates an immersive viewing experience. This combination allows users to view content on display without worrying about the dust between the display and the touchscreen glass.
Please note that display and touch are two separate parts combined into one. Some people also call it LCD with touch screen glass. To repair the damaged display, please buy a new Vivo V9 Pro screen replacement and proceed with the installation.
Is it possible to replace only the touchscreen glass?
Yes, replacing only the touchscreen glass is possible without replacing the inner display. You can purchase a duplicate replacement glass and install it yourself or hire a professional to do it for you. Replacing only the glass is much cheaper than replacing the entire display unit, but you'll not appreciate the quality of your display after glass replacement.
However, when replacing the glass, the risk of damaging the display is always real and happens in many cases. The inner display cracks in 80% of cases, and then you have no choice but to replace the complete display unit. Even the professionals who have replaced only the glass for years don't take any responsibility for this procedure. We believe that glass replacement is a very bad solution and you shouldn't waste your money on it.
Should I purchase the cheapest quality V9 Pro Display Combo?
Deciding whether or not to purchase a duplicate Vivo V9 Pro Display Combo is a personal decision. If you are looking for a cost-effective display with excellent performance, our A+ grade screen replacements are surely the right choice. We don't offer the cheapest quality screens because they waste time and money. You'll never be happy with such products.
If you buy a first copy display from the local market, it doesn't offer good quality because it is often made with low-grade components and materials. This results in a product that has a short lifespan producing poor-resolution images and lacking features compared to OEM displays. Poor color reproduction and image clarity are the most common issues with first-copy displays. Additionally, these displays are made using inferior parts, so you can't use them for long.
PACKAGE CONTENTS
Inside The Package
1 Piece of LCD Touch Folder for Vivo V9 Pro
Product Quality
Brand New (compatible, A+ Grade/non-original)
DISPLAY COMPATIBILITY
Compatible Brand
Vivo
Compatible Model
Vivo V9 Pro
Compatible Model Number
Vivo 1851
DISPLAY SPECIFICATIONS
Display Size
6.3 inches
Display Type
IPS LCD, Full HD+
Display Resolution
2280 x 1080 Pixels
WARRANTY INFORMATION
Warranty Coverage
Manufacturing Defects only
Warranty Type
30 days testing warranty without pasting
Warranty Coverage
Return to Seller via Courier
DELIVERY INFORMATION
Available Courier Services
Bluedart / Ecom Expres / Delhivery
Delivery Time
3-6 days, depending on the location
Delivery Type
Sealed Packages with Intransit Insurance
Frequently Asked Questions
If you've questions about the Vivo V9 Pro display replacement, please contact our helpline at 8302263606. We offer OEM grade A+ quality screens on a budget, and you can find the best quality products for a reasonable price.
Q: How much is the price of the Vivo V9 Pro display combo in India?
The original Vivo V9 Pro display and touchscreen glass combo cost as low as Rs.1800-2000. If you buy a 100% original display combo from the official service center, that might cost you around Rs 3800-4000. Most customers don't spend so much on old models and settle for OEM-grade screen replacements like ours.
Q: Do you offer a 100% original and brand-new display for Vivo V9 Pro?
We don't offer a 100% original display for Vivo V9 Pro, but we ship the best quality OEM-grade products. We test each display on a real motherboard and then ship it to our valued customers. You'll receive the best product without hassle if you order a display from us.
Q: Do you verify the combos before sending them through?
A display cannot go out for shipping without approval from our experts' team. They check the display inside out to find any unchecked flaws. If the display passes them all, it will get approved for shipment. We always send tested screens to our customers; you'll never face issues without products. After delivery, you can also test the display and perfectly install it permanently on your phone.
Q: What are the benefits of buying an OEM-grade display?
For your information, OEM-grade screens are way better than the first copy/diamond-quality screens you buy from the local market. In terms of colors and brightness, you get 40% better quality output without spending extra money. Most customers who don't want to invest in original screens purchase OEM-grade products to enjoy the best quality for a reasonable price. These are the main benefits :
You spend less money and get a good quality product.
The touch screen glass doesn't lag like first-copy screens.
You get a durable product that doesn't break easily.
The display offers good colors, and you can play games and watch movies joyfully.
You get the true value for your money with OEM-grade screens that are not original but still offer the best value for your investment. You know that original screens are way too expensive, and 90% of customers settle for compatible but good-quality screens.
Q: Can I buy only the touch screen for Vivo V9 Pro?
You can buy only the touch screen for Vivo V9 pro and replace the broken touch screen glass. The glass is a separate spare part used to replace the broken glass without replacing the inner display. Please note that a touch screen glass sold separately is not durable, and if you use this product, you must be very careful while handling your mobile phone; otherwise, the glass will break again in no time.
Q: Do you offer the best price on the Vivo V9 Pro display?
Our price might not be the best on the web, but we offer great quality products. If you pay Rs 200 extra and get a worthy product, that's a good investment. If you pay Rs 200 less and can't see clearly on display, that is a waste of money. We suggest you also consider the quality aspects of a product and don't base your purchase decisions solely on the price.
Q: What is the normal delivery time, and do you offer free shipping?
Yes. We offer free shipping, and packing is done in a very protective way. We closely test a display for high-quality output, including the touch screen digitizer functioning. Then we choose the best courier for your location, and delivery time depends on where you reside. In 99% of cases, we offer doorstep delivery without the hassle.
Vivo V9 Pro Display Photos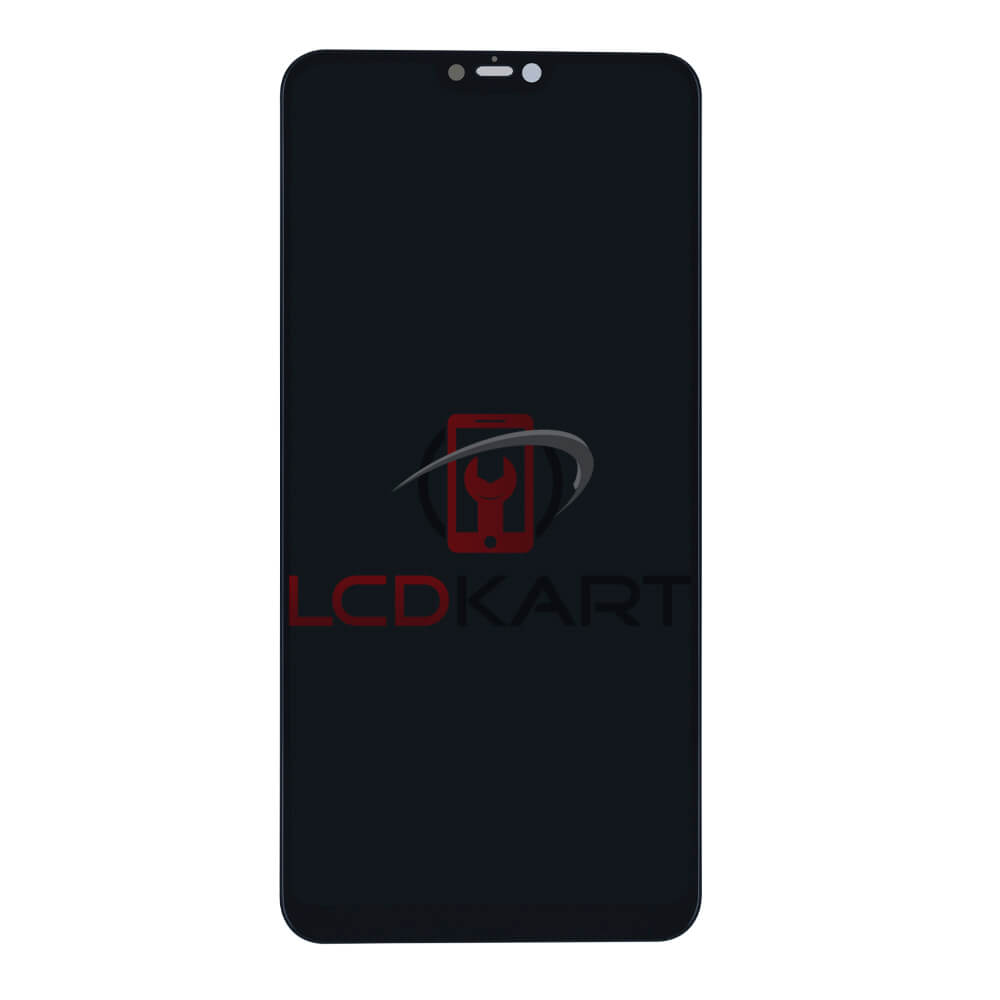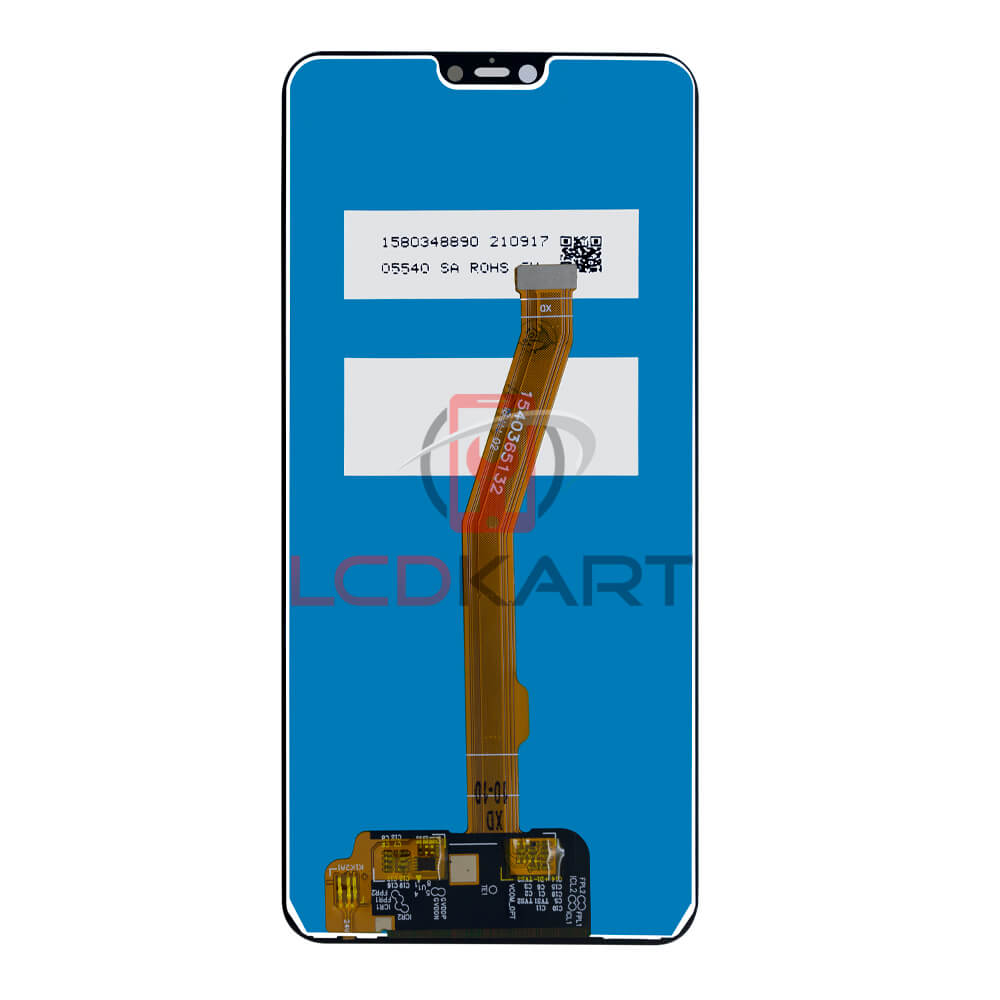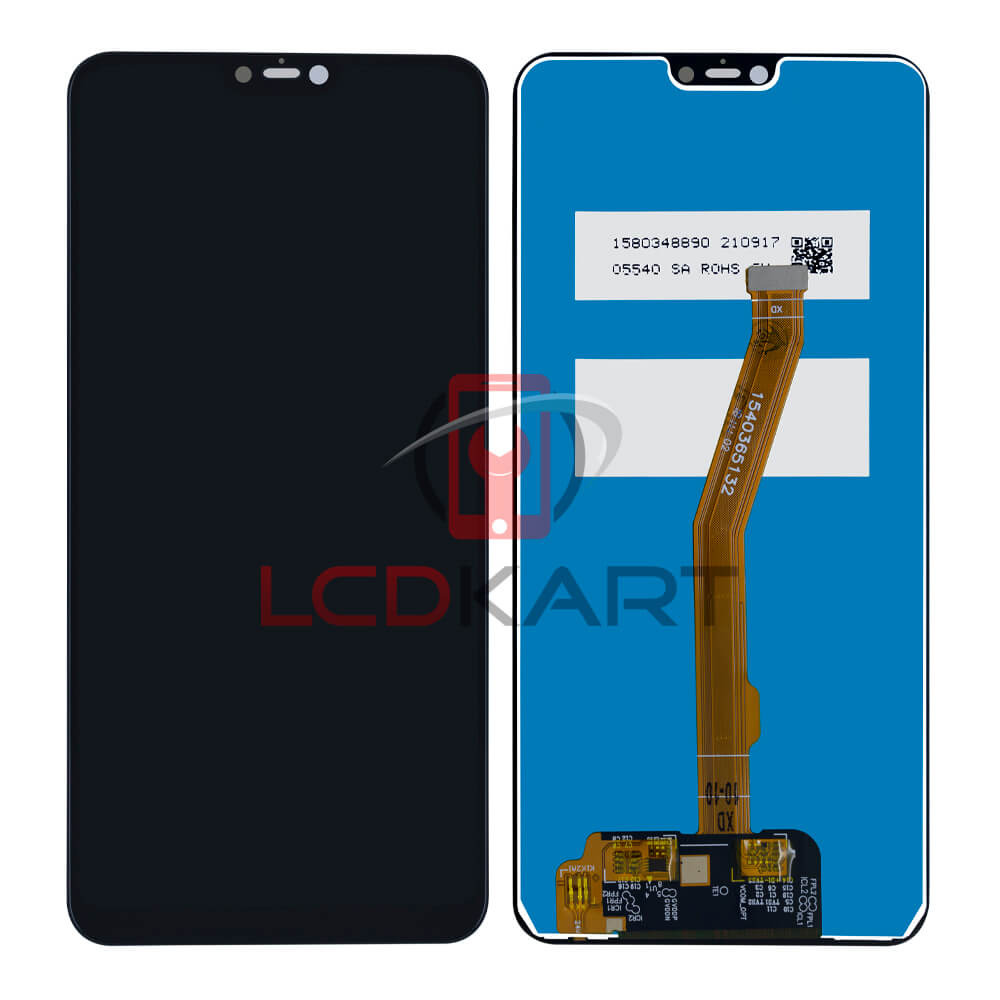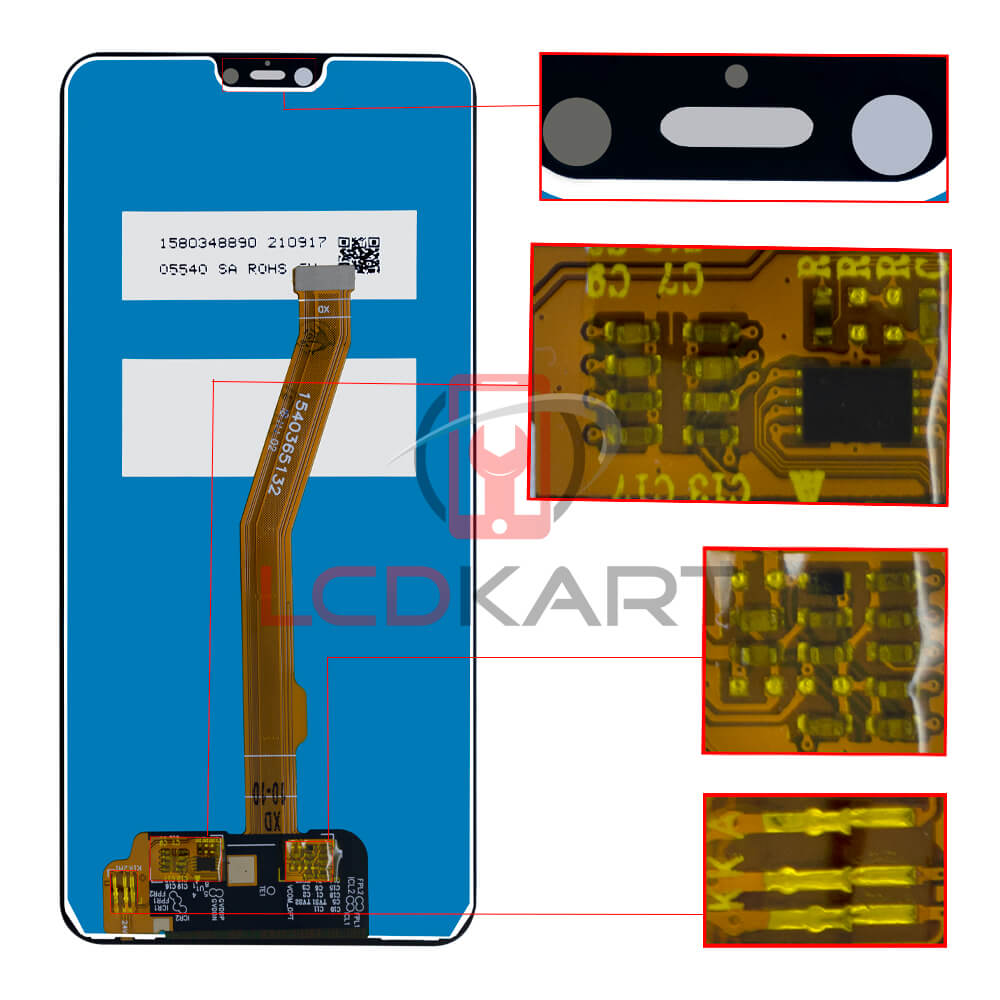 Shipping, Refund and Return Policy
We want you to know about return, refund, and replacement policies so that you don't face any issues later. Our policies help you make the right informed decisions. We don't allow used returns (used products); everything else is covered under the replacement and return policy. Please visit the Shipping, Return and Refund Policy page for complete information.