You must ensure you buy the correct part when you're looking to replace the Vivo V9 Youth display. By buying a display combo, you're buying both the display and the touchscreen glass together. If one of the parts fails, the entire display assembly (display and touchscreen glass) should be replaced.
A display combo is an integral part of any smartphone, as using a phone without a working display combo is impossible. If you drop the phone and damage the touch screen glass, you can still use the phone because usually, the touch screen will continue to work after damage. You must immediately replace the display combo if you damage the display and touch screen.
Why do you need to replace the Vivo V9 Youth display?
The Vivo V9 Youth display is a crucial component of the phone and needs to be replaced when it breaks or stops working. The display can damage because of accidental drops, pressure, water, and other similar issues which happen all of a sudden. If you break the display or touchscreen glass, it's important to replace the Vivo V9 Pro display as soon as possible.
What are the benefits of a high-quality display replacement?
A high-quality display replacement can restore the working condition of your phone and enhance the overall user experience. By replacing the Vivo V9 Youth display, you'll ensure that your phone looks and performs its best. You'll surely feel depressed when using a broken phone, and that's another reason for buying a replacement display.
Why should you avoid the lowest-quality display combos?
It's important to avoid the lowest quality Vivo V9 Youth display repairs because that can result in decreased quality and performance. Duplicate combos are offered at low prices, but that's only because they are fragile and never last long. If you invest your money in such products, you'll not get true value for your money because such products break easily in a very short period. Ultimately, you would have to spend more money for the same purpose in just a couple of weeks, so you should purchase reasonable quality products.
PACKAGE CONTENTS
Inside The Package
1 Piece of LCD Touch Folder for Vivo V9 Youth
Product Quality
Brand New (compatible, A+ Grade/non-original)
DISPLAY COMPATIBILITY
Compatible Brand
Vivo
Compatible Model
Vivo V9 Youth
Compatible Model Number
Vivo 1727
DISPLAY SPECIFICATIONS
Display Size
6.3 inches
Display Type
Full HD+
Display Resolution
1080 x 2280 pixels
WARRANTY INFORMATION
Warranty Coverage
Manufacturing Defects only
Warranty Type
30 days testing warranty without pasting
Warranty Coverage
Pickup via Courier
DELIVERY INFORMATION
Available Courier Services
Bluedart / Ecom Expres / Delhivery
Delivery Time
3-6 days, depending on the location
Delivery Type
Sealed Packages with Intransit Insurance
Frequently Asked Questions
If you have never bought a display combo online, you'll surely have some doubts. We want to clarify your doubts so you can confidently place your order. If you've got any additional questions, please feel free to contact us at 8302263606.
Q: How much is the price of a Vivo V9 Youth display combo?
The Vivo V9 Youth display replacement costs Rs.1700-1900. This price is valid for an A+ grade display replacement which is much better than the duplicate products in the local market. If you want a 100% original Vivo Y20 screen replacement, it will cost you around Rs 2800-3000.
Q: Do you offer a 100% original display on this page?
No. The display available on this page is not a 100% original display replacement. We offer A+ grade screen replacements of very good quality for a reasonable price. These products differ from what you purchase from the local market for bargain deals. The quality and durability of these products are satisfactory, and you can easily restore the working condition of your phone without spending much money.
Q: Should I continue using a cracked display combo?
A cracked display combo certainly interferes with your phone's usage and reduces the user's productivity while using the phone. Other than that, playing games, streaming movies, reading, etc., gets incredibly boring and frustrating using a cracked phone. You can't take out your phone from the pocket where your reputation matters. To avoid all the hassle, you should quickly replace the display combo.
Q: Will you test the display before shipping it?
Yes, we test each display for working and then send it to you. It is not like we randomly send a display to you and don't know whether it works. LCDKart leaves no stone unturned, and our team of experts always ensures that all the products are safe to ship and in good condition.
After delivery, you can also test the display easily to your satisfaction and report any issues you encounter. You'll never face issues with our products because we've tested thousands of screens, and we know how to test the screens without leaving any room for errors.
Q: What happens, just in case I receive a defective display?
Please note that no defective screens go out from our warehouse because we have a quality check process. If you receive a display that doesn't work upon testing on your phone, you can easily return it in unused condition. Please note that our return policy disallows used returns; hence, you can't return a display if you remove the screen guard or paste it on your phone.
Q: What are the benefits of a good quality A+ grade display?
If you buy a good quality display replacement, you set yourself free from repeated investments. Many customers buy the cheapest quality screen replacement and must replace them repeatedly because the display cracks easily. These are the benefits of a good quality A+ grade display :
Best Quality Display Output.
Very good color reproduction, maximum brightness, and contrast.
Smooth working touch screen glass without lags.
No need to replace the display repeatedly.
Perfect fitting and durable touchscreen glass.
Q: Why do you call us for confirmation?
Unfortunately, we receive many bogus orders, and the number has increased over the past few years. LCDKart is doing everything possible by strengthening the system to avoid such orders. For instance, our team calls every customer to confirm their order, and the fake ones get blacklisted.
Q: What if my display breaks during the delivery?
The chances of damage during delivery are almost impossible. After delivery, you can record an unboxing video when you open the parcel and report any damage to us. We assure you about 100% safe and secure packaging of fragile items, and we take full responsibility for any in-transit damage.
Vivo V9 Youth Display Photos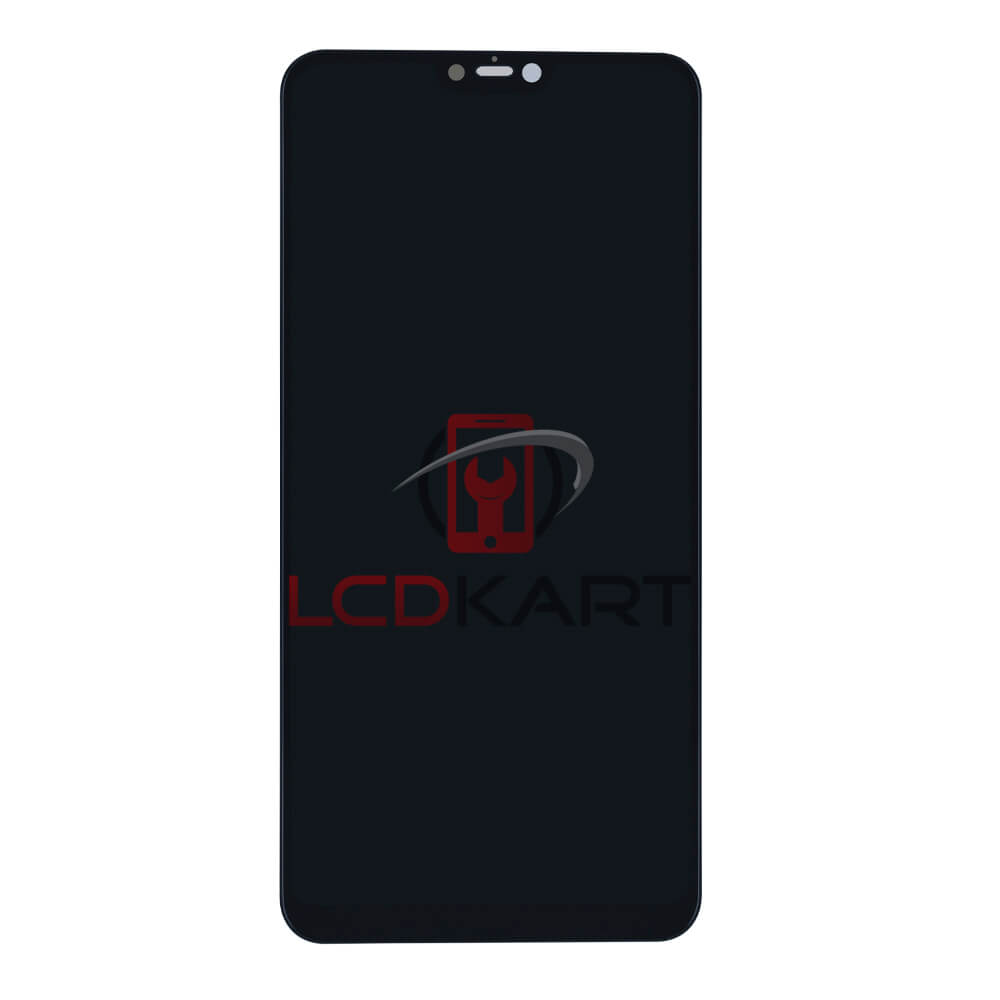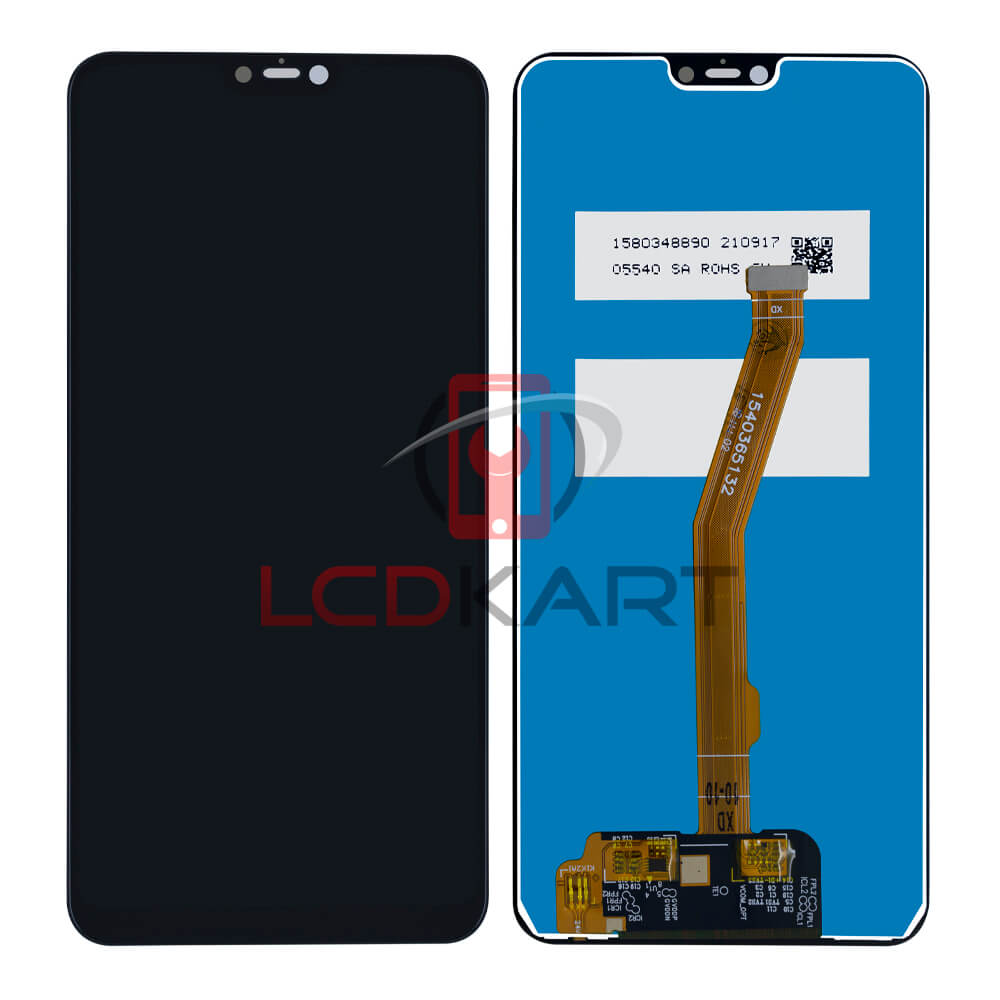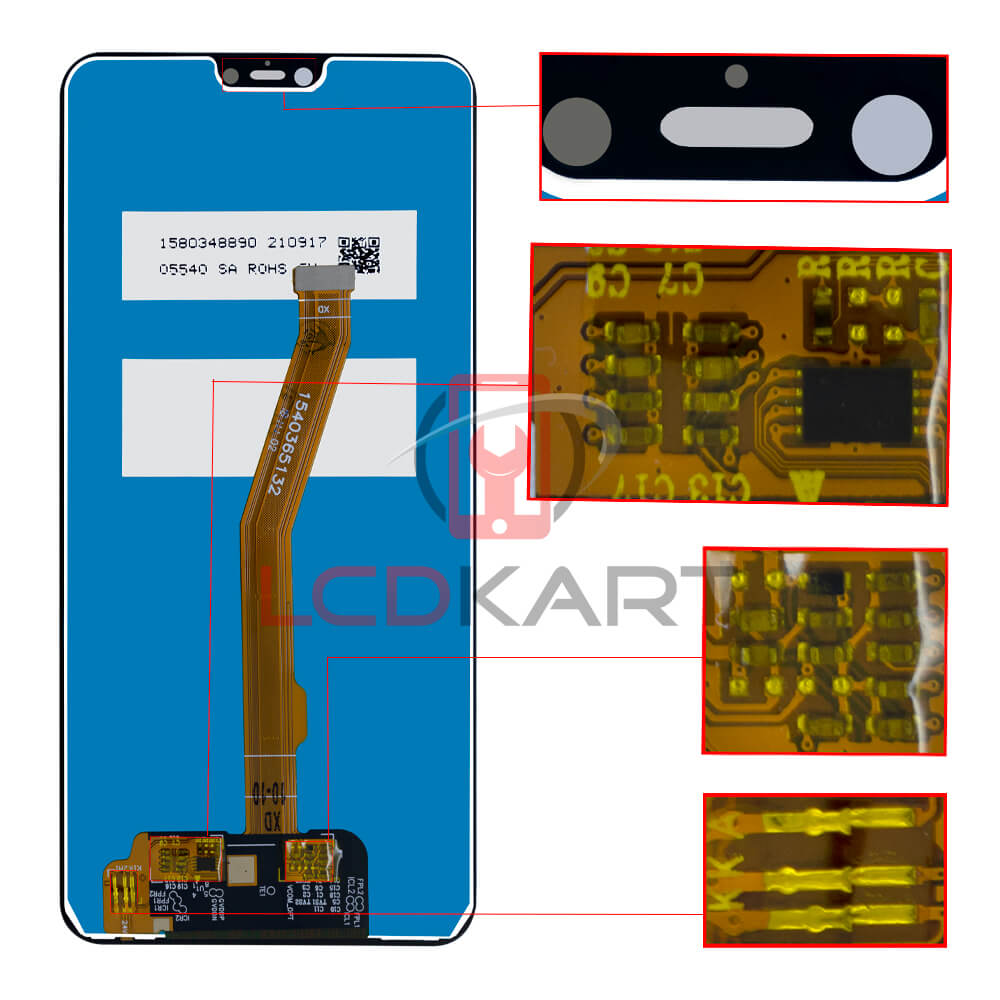 Shipping, Refund and Return Policy
We want you to know about return, refund, and replacement policies so that you don't face any issues later. Our policies help you make the right informed decisions. We don't allow used returns (used products); everything else is covered under the replacement and return policy. Please visit the Shipping, Return and Refund Policy page for complete information.