It feels frustrating when you damage the display or touch screen glass of Vivo Y11 but luckily, you can easily replace it with a new one. When the mobile phone display or touch screen digitizer glass breaks, customers don't want to invest much and prefer to purchase budget solutions. In this process, they become a victim of very low-quality screen replacements sold in the local market which never last long and take money out of your pocket almost every month.
If you replace a broken Vivo Y11 display from the local market, you'll get a first copy display which is the lowest quality product. You can temporarily repair the phone with such products but you'll face many issues with the functioning of the display and touch screen glass. At LCD Kart, we offer the best screen replacements which are designed to last longer and their price is also very reasonable. So without paying extra money, you can get durable products and get the full value of the investment. On this page, you can find almost all answers regarding the Vivo Y11's broken display or touch screen glass.
How should I replace the broken Vivo Y11 display?
It is quite easy to replace a broken display and all you need to do is buy a new display combo/folder. The mobile phone repairing industry relies on replacing the broken parts with new ones, hence you need a brand new display unit to replace the broken Vivo Y11 display combo. A combo consists of an IPS LCD and touch screen digitizer glass.
In most cases, only the touch screen glass will break and in other cases, the inner display will also break. A display combo resolves all the display and touchscreen issues as it consists of both parts. Please note that individual replacement of display and touch screen glass isn't recommended and you should always replace the combo.
PACKAGE CONTENTS
Inside The Package
1 Piece of LCD Touch Folder for Vivo Y11
Product Quality
Brand New (compatible, A+ Grade/non-original)
DISPLAY COMPATIBILITY
Compatible Brand
Vivo
Compatible Model
Vivo Y11
Compatible Model Number
Vivo 1906
DISPLAY SPECIFICATIONS
Display Size
6.3 inches
Display Type
IPS LCD, HD+
Display Resolution
720 x 1544 Pixels
WARRANTY INFORMATION
Warranty Coverage
Manufacturing Defects only
Warranty Type
30 days testing warranty without pasting
Warranty Coverage
Return to Seller via Courier
DELIVERY INFORMATION
Available Courier Services
Bluedart / Ecom Expres / Delhivery
Delivery Time
3-6 days, depending on the location
Delivery Type
Sealed Packages with Intransit Insurance
Frequently Asked Questions
Got some questions? In this section, you can find answers to the most common questions customers ask us every day. Hopefully, you'll find the most common answers here and for other questions, you can always contact us at 8302263606 and we'll be happy to assist you.
Q: How much is the price of the Vivo Y11 display combo?
A Vivo Y11 display combo costs around Rs.1600-1700. This price is valid for an A+ grade best quality display replacement which is a dream come true for the customers who want to purchase a value for money products. If you want one, you can order it from our store and get the delivery all over India.
Q: Is this display better than local market products?
Yes. The quality of this display combo is way better than local market products because these are A+ grade screens. Mostly, you'll find poor quality products in the market which never provide good display quality. You buy such products because there were no alternatives till now. Now you can order the best quality screens online without paying extra money and the price is very reasonable.
Q: Can I assemble the Vivo Y11 display myself at home?
Vivo Y11 is a very basic phone but without having the necessary tools in hand, you might not be able to repair the phone successfully. Many customers try display replacement at home and get confused later when it comes to testing and installing the display. Therefore, please try to install the display yourself only if you possess the necessary expertise. Otherwise, please seek a professional technician's help.
Q: What if the new display arrives defective?
We test all the screens before shipment and ensure you receive everything in perfect condition. Before installing the product, you can also test it and let us know in case of any issues. You can easily return a product in unused condition in case of any problems or defects. Please note that returns are not possible after installing/pasting the display on your phone.
Q: Can I replace only the glass and reuse the old display?
It is possible to replace only the glass and reuse the old display but such experiments won't yield the quality you prefer. You'll get a refurbished kind of display having many flaws, spots, and weird things you won't appreciate.
Q: I want to purchase the display for the lowest price. Do you offer?
All, we can say is, that our prices are justified and we offer the best quality A+ grade screen replacements. You can purchase even lower qualities screens but buyers of such products always repent later. Our focus is to offer Vivo Y11 display replacement for fair prices without compromising the main quality aspects of a display.
Q: How can I claim a broken display under warranty?
Some customers want to replace a broken display under warranty for free because the display broke accidentally and they have not done it intentionally. The answer to this question is very obvious and no one is going to replace a broken display for free. If the display breaks accidentally or intentionally, you are responsible for that. Any kind of damage to the display or any part of the phone is always out of warranty and you shouldn't consider a standard warranty as insurance.
Vivo Y11 Display Photos
If you want to see actual product images of Vivo Y11, please refer to the images below. These images represent the actual product you'll get after your order. For any questions, please call us at 8302263606.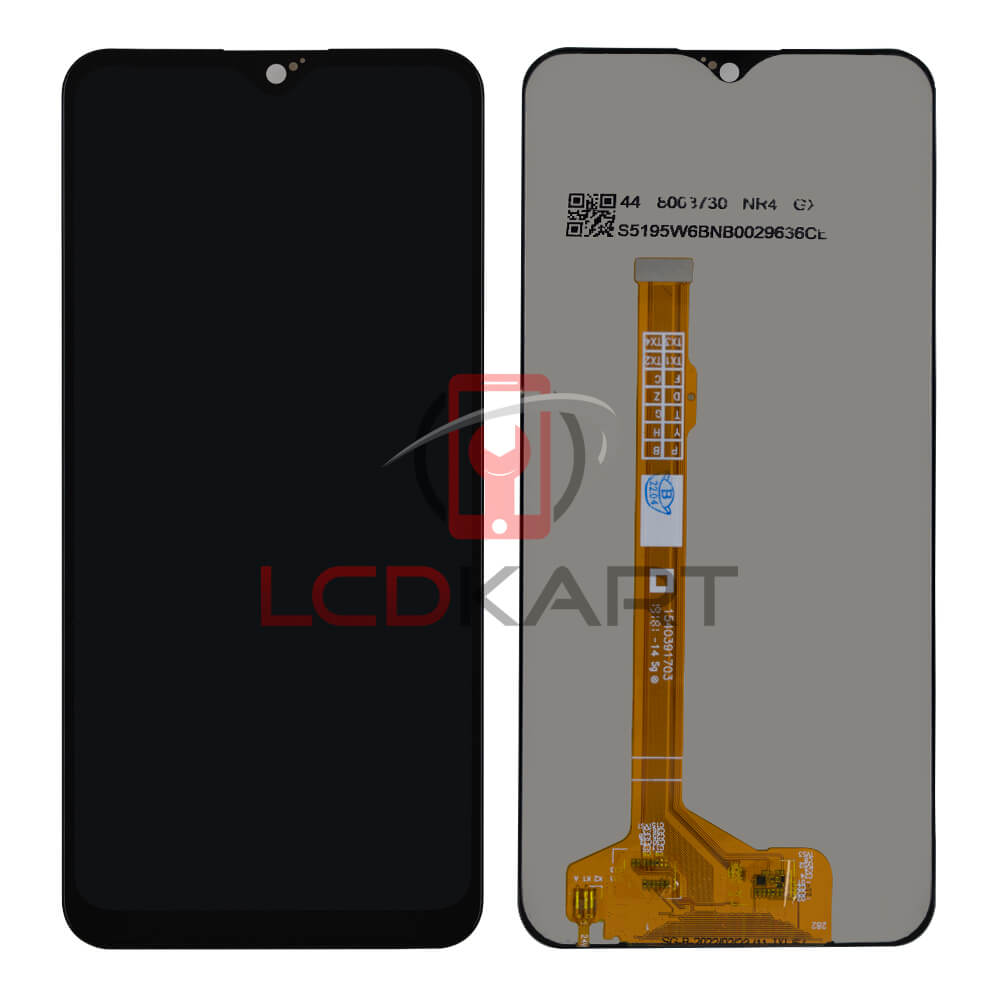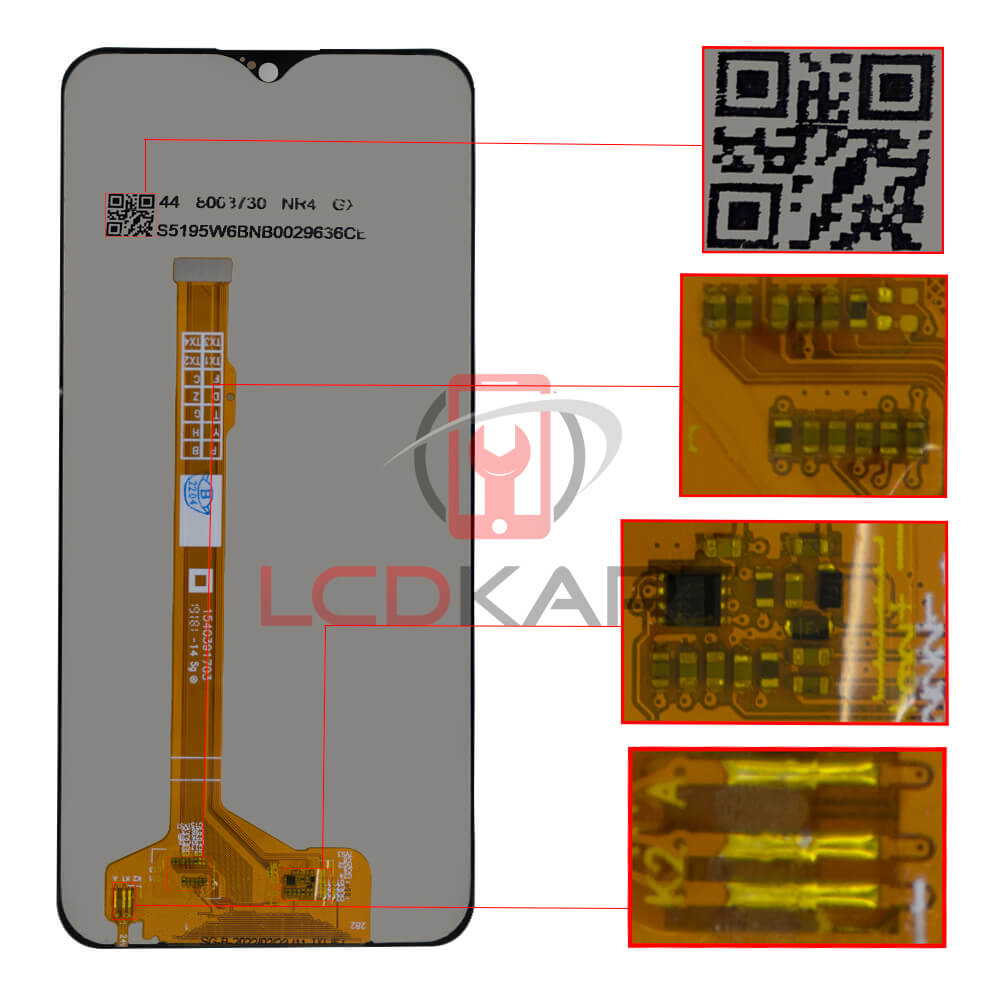 Shipping, Refund and Return Policy
We want you to know about return, refund, and replacement policies so that you don't face any issues later. Our policies help you make the right informed decisions. We don't allow used returns (used products), and everything else is covered under the replacement and return policy. Please visit the Shipping, Return and Refund Policy page for complete information.