If you broke the Vivo Y33s display and want to buy a new display replacement, you have found the right website. The flood of mobile phone screen replacements in the market cannot be ignored. While this gives the consumer a lot of options, it is the key factor playing into their confusion. We, At LCD Kart offer the best quality display replacements at the lowest possible prices.
You surely want to get a brand new display on a budget and offering A+ grade products is our main motive. We offer Vivo Y33s display within your budget and anyone can purchase a new display and easily replace the broken part with the help of a local technician. We can deliver the products to your doorstep in our secure packaging and you don't have to worry about anything. On this page, you can find all the information regarding the Vivo Y33s display replacement.
How does the Vivo Y33s display combo help a customer?
The Vivo Y33 display combo helps you resolve the broken display or touch screen glass issues. After damaging your original display, you need to get a strong and durable product without compromising the quality.  A brand new display combo allows you to replace the broken part with a new one. You can take off the broken display and install a new one in its place.
Without a display combo, it is not possible to replace the broken parts because there is no alternative. That's how all the mobile phone technicians and service centers repair the phones. You can't imagine replacing a broken display (or touch screen glass) without a display combo. A display combo is a brand new display unit kept for future use when a mobile phone needs display replacement.
How to save the display from damage in the future?
You certainly don't want to damage the Vivo Y33s display repeatedly. Here are some tips to safeguard the display from future damage.
 Always use good quality tempered glass to protect the display.
Prefer using a flip cover instead of a back covert.
If you use a back cover, avoid using slippery back covers.
Don't keep your phone with other objects like keys and coins.
Don't use the phone when you are in a hurry or in a crowded place.
It is true that you can't avoid accidental damage but by adopting these practices, you can decrease the chances of screen damage by 60% and that's why we recommend these practices. If you use your mobile phone with caution, you can avoid damage and repeated expenses.
PACKAGE CONTENTS
Inside The Package
1 Piece of LCD Touch Folder for Vivo Y33s
Product Quality
Brand New (compatible, A+ Grade/non-original)
DISPLAY COMPATIBILITY
Compatible Brand
Vivo
Compatible Model
Vivo Y33s
Compatible Model Number
V2109
DISPLAY SPECIFICATIONS
Display Size
6.58 inches
Display Type
Full HD+
Display Resolution
2408 x 1080 Pixels
WARRANTY INFORMATION
Warranty Coverage
Manufacturing Defects only
Warranty Type
30 days testing warranty without pasting
Warranty Coverage
Return to Seller via Courier
DELIVERY INFORMATION
Available Courier Services
Bluedart / Ecom Expres / Delhivery
Delivery Time
3-6 days, depending on the location
Delivery Type
Sealed Packages with Intransit Insurance
Frequently Asked Questions
If you have some questions in your mind, you'll find this section helpful. In this section, we'll answer the most common questions so that you can easily get answers without calling our helpline. If you have additional questions, you can always call us at 8302263606.
Q: How much is the price of a Vivo Y33s display combo?
A Vivo Y33s display combo costs around Rs.1900-2000. This price is valid for an A+ grade best quality display replacement which is a dream come true for customers who want to purchase value-for-money display combos. If you want one, you can order it from our store and get doorstep delivery all over India.
Q: Is it a 100% original display for Vivo Y33s?
The product sold on this page is not a 100% original product but an A+ grade display replacement which is very close to the original quality. If you have bought duplicate screens from the local market before, you know that their quality is very bad. The product sold on this page is much better in terms of quality and durability. The best part is, you don't have to spend additional money on that because the price is very reasonable.
Q: Do you offer a warranty for a damaged display?
We are sorry but there is no warranty if you damage a display yourself. Please note that it is essential to protect the display from damage. If you are careless about the phone and drop it too often, you can't avoid accidental damage to the display or touch screen glass. The warranty never applies to a broken display and for that, you need to purchase insurance separately (which is not possible on repairs).
Q: Can I exchange the broken display and make some money off it?
You shouldn't litter with the old display and dispose of it properly in an eco-friendly way. Please note that a broken display is equally useless for you and us. You can't make any money with a broken display and we've included this question because some customers think that a broken original display is worthy but that's not true.
Q: What should I do if I received a damaged display? 
We request all customers to record an unboxing video when you open the parcel and send that video to us in case of any issues.  Please note that a display never breaks during transit because we pack it very safely. Still, if you received anything damaged, please share an unboxing video and we'll replace it for no charge.
Please note that a proper unboxing video is crucial in such cases as it stands as the only substantial proof that you can use to show us that you had actually received a broken display in the courier. The absence of this proof will make it nearly impossible to be eligible for a replacement or a refund. Many customers try forgery attempts and want to send their broken screens to us and that's why an unboxing video is a must.
Q: Is the Vivo Y33s combo made from sturdy material?
Yes, We provide Vivo Y33s display units which are made with 100% quality and sturdy material only. In fact, we source our products from top OEMs who have always proven how their quality is top-notch. Other than that, at LCDKart, we always test the screens one by one before shipping and the quality aspect is always paramount for us.
Vivo Y33s Display Photos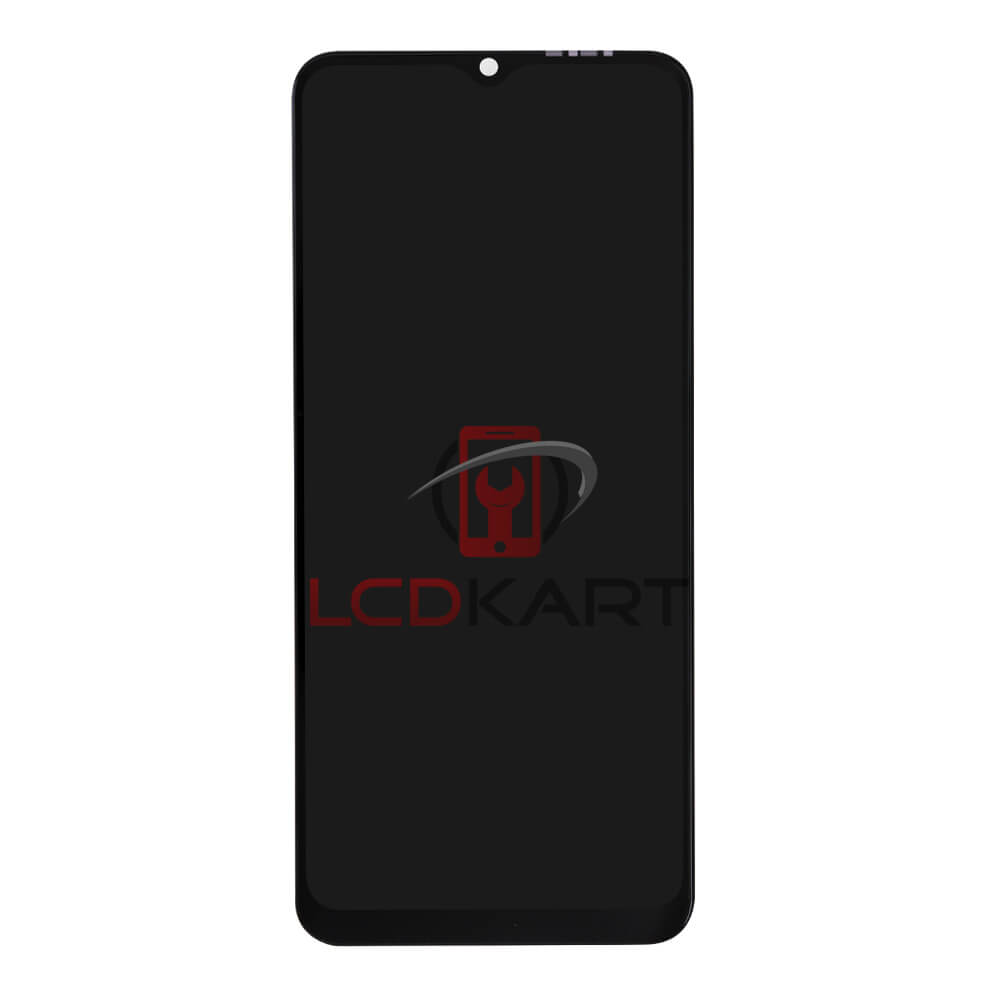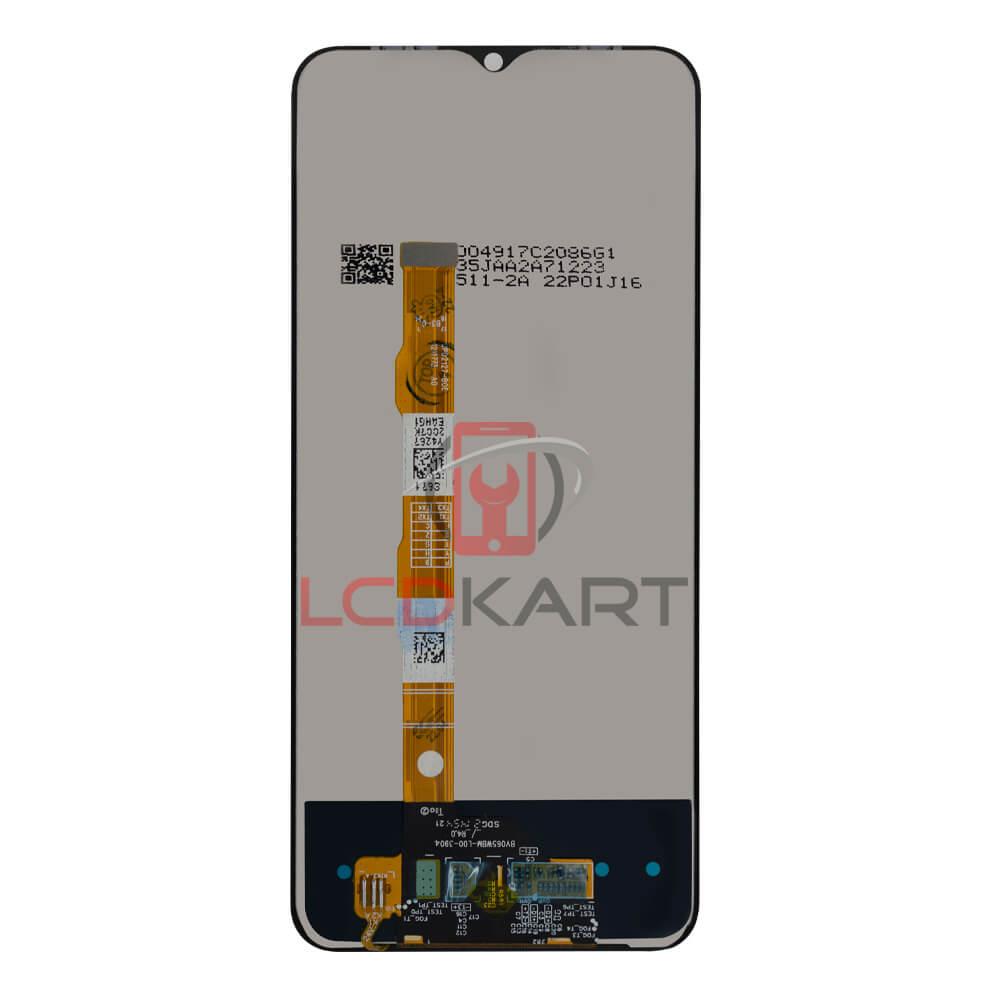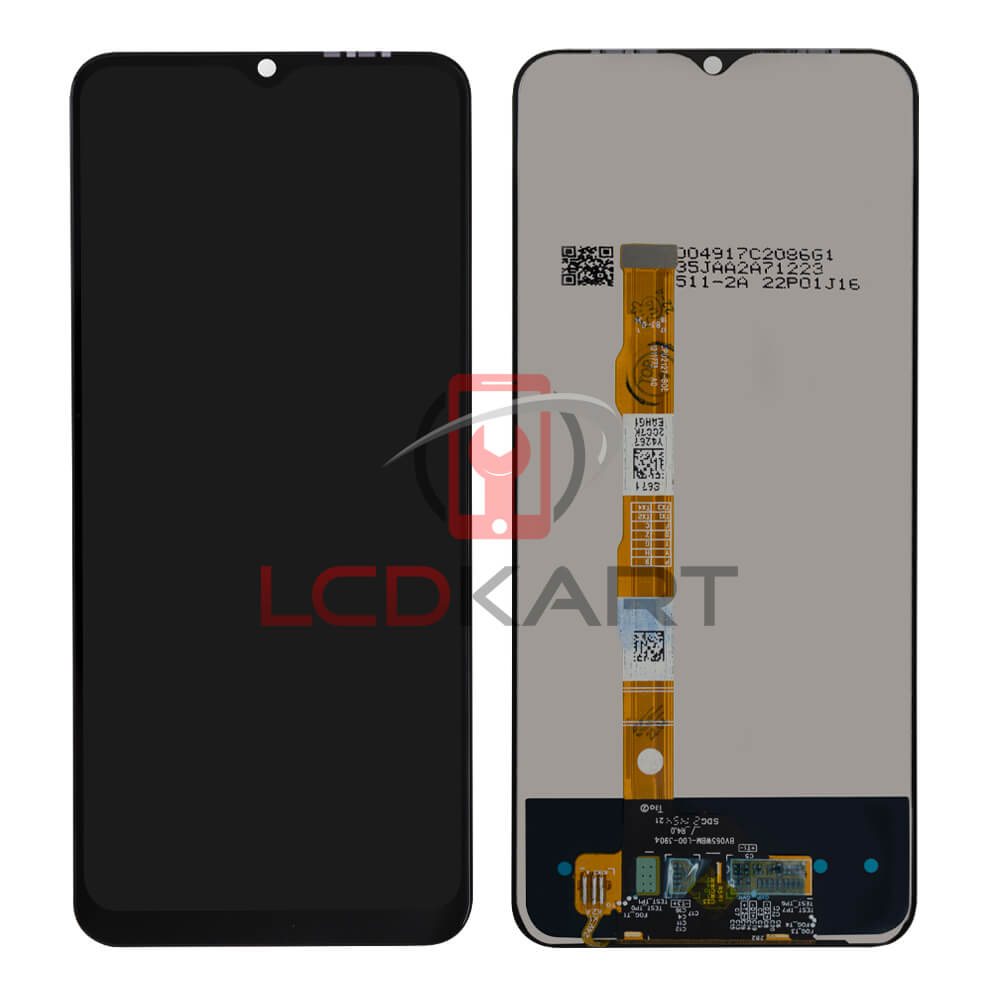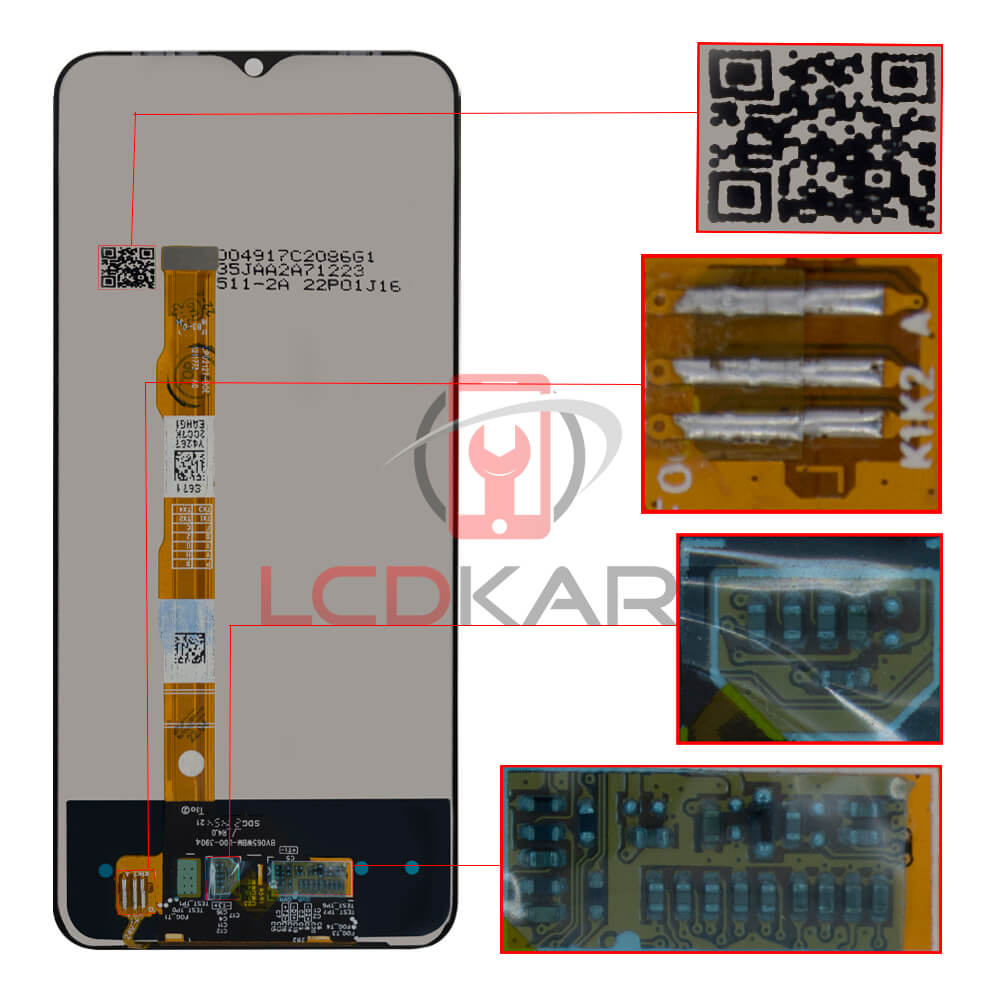 Shipping, Refund and Return Policy
We want you to know about return, refund, and replacement policies so that you don't face any issues later. Our policies help you make the right informed decisions. We don't allow used returns (used products), and everything else is covered under the replacement and return policy. Please visit the Shipping, Return and Refund Policy page for complete information.