At times, a mobile phone display might require replacement for various reasons, and accidental drops are the biggest reason for a cracked Vivo Y53s display. A cracked display renders the device unusable; sometimes, hardware issues also appear after damage, which can impair the usability of a phone.
When the LCD or touch screen is damaged, replacing the display combo can help restore the device's original functioning. By replacing the broken display and touch, you can quickly restore the working condition of your phone, and it is the best way to restore your phone's working condition. All service centers and mobile phone technicians rely on combo replacements as the best solution.
What to do when the Vivo Y53s display cracks?
If you accidentally drop the phone and the display has cracked, it can be a worrying experience. However, you can't get rid of the phone because it is damaged. As soon as the display cracks and the phone is still functional, you should back up your device as soon as possible. Later, if something bad happens to the phone, you don't have to give up on the important data.
Next, you should try to find a suitable screen replacement part for your phone to repair it. Many online retailers stock replacement parts for a range of models and brands. We also offer OEM A+ grade display replacement for Vivo Y53s, and you probably found this page while searching for the display replacement. You can order a Vivo Y53s display and touch screen from LCD Kart and easily repair the broken phone.
PACKAGE CONTENTS
Inside The Package
1 Piece of LCD Touch Folder for Vivo Y53s
Product Quality
Brand New (compatible, A+ Grade/non-original)
DISPLAY COMPATIBILITY
Compatible Brand
Vivo
Compatible Model
Vivo Y53s
Compatible Model Number
Vivo V2058
DISPLAY SPECIFICATIONS
Display Size
6.58 inches
Display Type
Full HD+
Display Resolution
2408 × 1080 Pixels
WARRANTY INFORMATION
Warranty Coverage
Manufacturing Defects only
Warranty Type
30 days testing warranty without pasting
Warranty Coverage
Return to Seller via Courier
DELIVERY INFORMATION
Available Courier Services
Bluedart / Ecom Expres / Delhivery
Delivery Time
3-6 days, depending on the location
Delivery Type
Sealed Packages with Intransit Insurance
Frequently Asked Questions
Customers ask these questions frequently, and you can find their answers below. If you've any additional questions, please contact us at 8302263606.
Q: How much is the price of a Vivo Y53s display combo?
The Vivo Y53s display replacement costs Rs.1800-2000. This price is valid for an A+ grade display replacement which is way better than duplicate products in the local market. If you want to purchase a 100% original Vivo Y53s screen replacement, it will cost around Rs 2800-3000.
Q: Why do most customers don't purchase the original display?
Customers want to buy new phones every one or two years, and they lose their interest in the phone quite soon. As soon as the display cracks, a customer wants to go for another device, but if the necessary amount is not ready, they want to repair the phone to use it for a few days, and that's why they don't buy the original display.
Q: What are the benefits of OEM A+ grade display replacement?
Please note that we don't offer 100% original screen replacements as most customers in India don't need original screen replacements. The OEM-grade screens offer a variety of benefits, and the biggest benefit is a reasonable price; hence customers from all income groups can buy this LCD and touch screen combo.
The display combo helps you extend the life of your phone in no time without burning a hole in your pocket. The display replacement we offer is far better quality when you compare it with local market's products. Buying a good quality A+ grade display combo is often more cost-effective than buying a new device or replacing multiple low-quality aftermarket parts over time. For these reasons, most customers want to invest in durable products as it is worth the cost in the long run.
Q: Do you accept returns?
Yes. We accept returns within 30 days after delivery. Please ensure returning the display in the same condition you received; we don't accept used returns. You should know that returns are not a problem, but returning a product after tampering with its original condition is unacceptable, and such return requests are denied.
Q: What is a Vivo Y53s display combo or folder?
The Vivo Y53s display combo or folder combines an IPS LCD and touchscreen digitizer glass which fits the Vivo Y53s smartphone. The display combo provides optimal protection against scratches, dust, and other environmental damage, further prolonging its life span. As the display and touchscreen glass are combined, the durability of a display combo is also good.
Q: Can I replace the broken LCD or touchscreen glass at home?
Replacing a broken LCD or touchscreen glass at home is possible, but it requires a great deal of skill and experience. It is not a simple task to replace these components, as they are very delicate items that must be handled with care. It is also important to have the right tools and materials to do the job correctly, such as replacement screens, screwdrivers, and adhesives.
If you attempt to replace the LCD or touchscreen glass without the proper equipment and knowledge, you may end up causing more damage than necessary. This could lead to costly repairs or buying a new device altogether. Therefore, unless you are confident in your ability to repair yourself, it is highly recommended that you take your device to a professional who can safely and accurately replace the component for you. Typically, you need to pay Rs 150-200 to install the display on your phone.
Q: Do I need to urgently replace the broken Vivo Y53s display combo?
If it functions well, it is unnecessary to replace the broken display urgently. Before you replace the broken display, you should always assess the damage and decide if it needs urgent replacement or if you can easily use the device for a few days. If the cracks are minimal, you shouldn't rush for the replacement and take your time before you proceed further.
A broken touchscreen glass doesn't harm the phone, except it can hurt your fingers if excessively broken. When you replace the display, you should buy a good quality product if you can't afford the original spare parts. If you purchase low-quality products, you can't use them for long, and you must replace them every two months, increasing the replacement costs.
Vivo Y53s Display Photos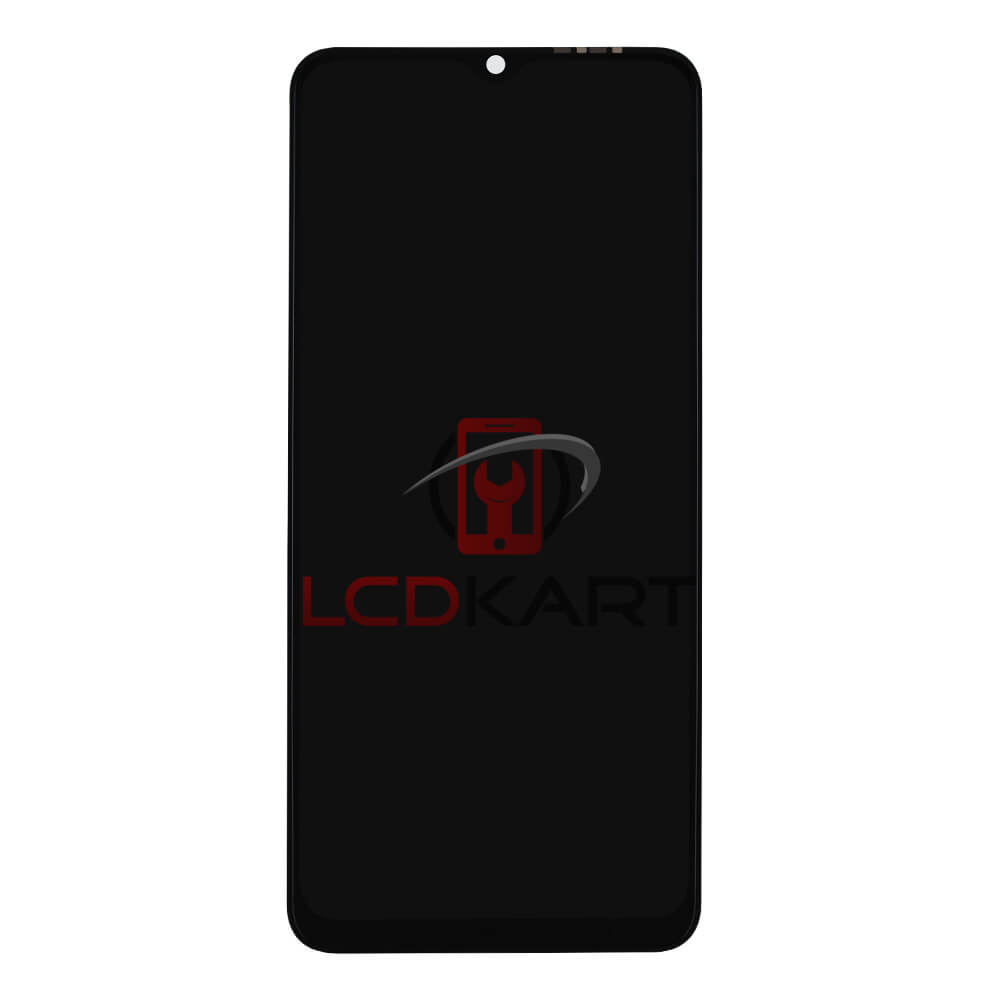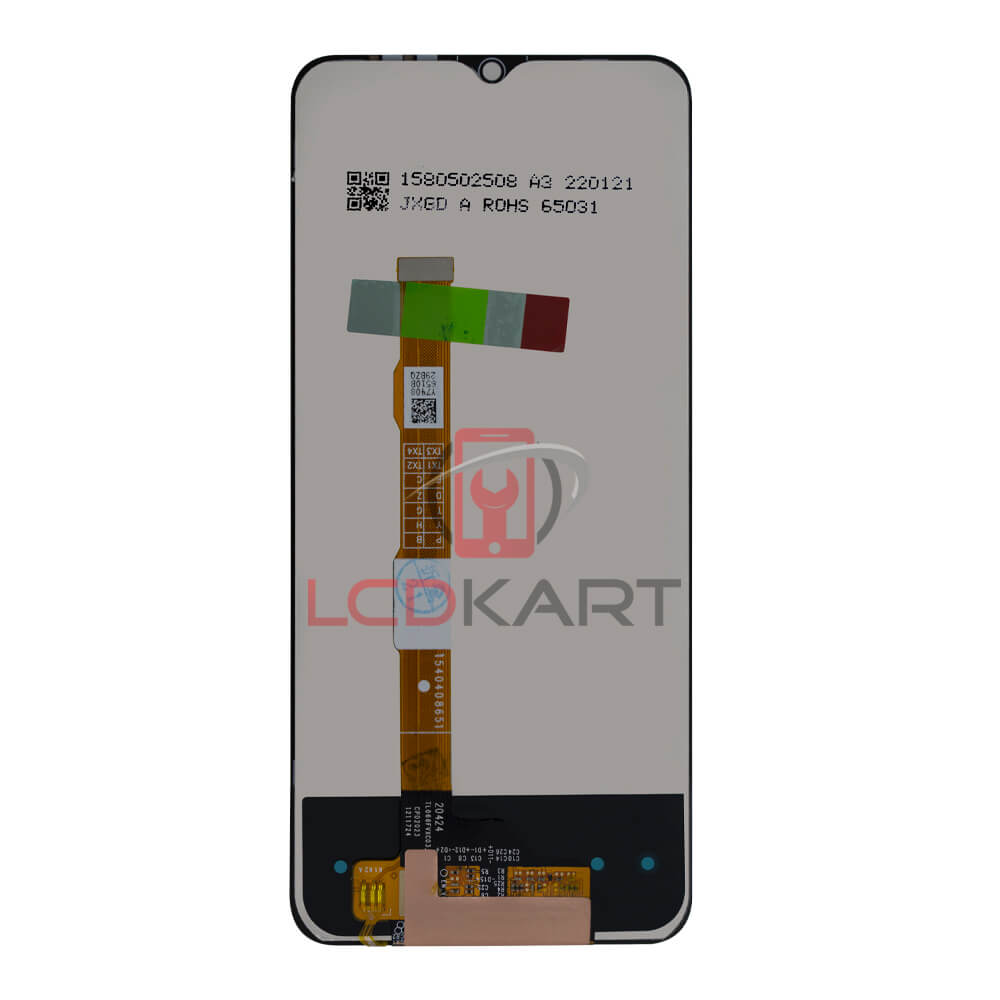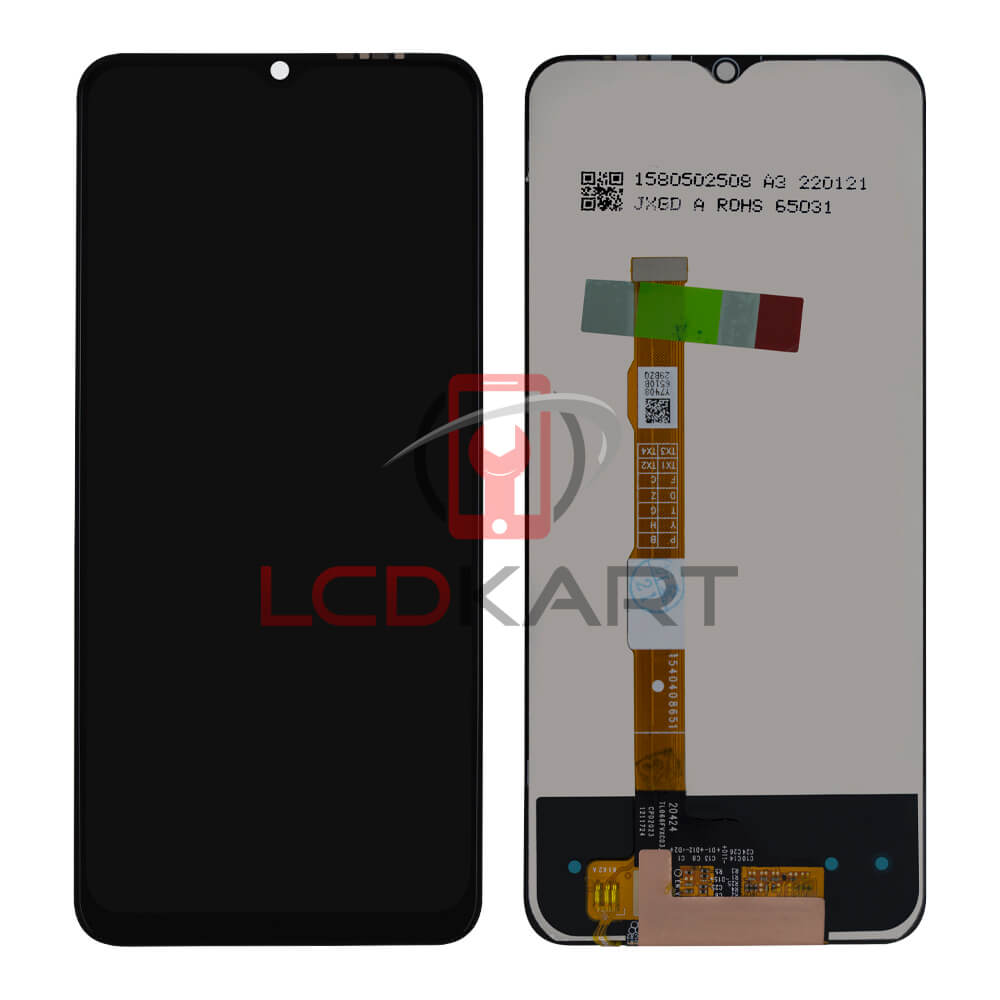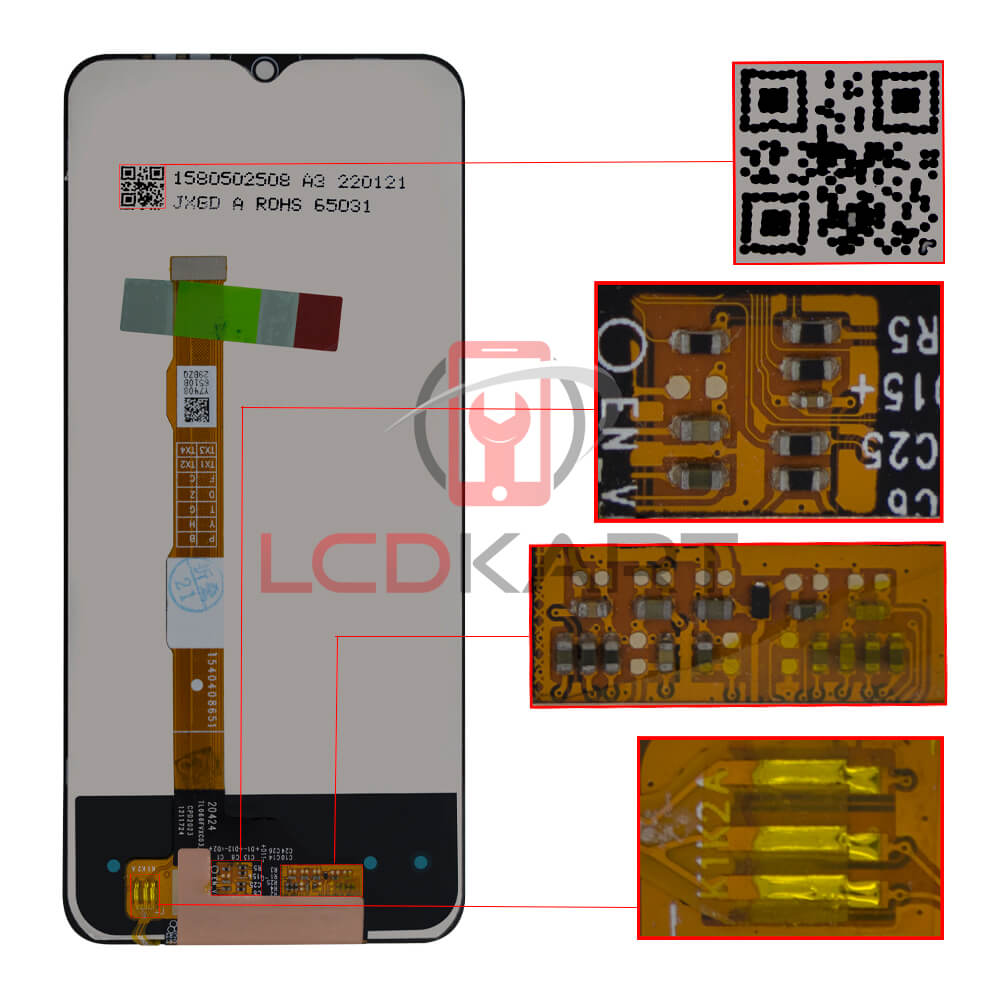 Shipping, Refund and Return Policy
We want you to know about return, refund, and replacement policies so that you don't face any issues later. Our policies help you make the right informed decisions. We don't allow used returns (used products); everything else is covered under the replacement and return policy. Please visit the Shipping, Return and Refund Policy page for complete information.