Vivo Y81 Display and Touch Screen Glass Replacement Vivo 1803
₹1,099.00

3 sold in last 3 hours
You can easily replace a broken Vivo Y81 display and touch screen glass without burning a hole in your pocket. LCD Kart offers budget-friendly screen replacements which offer outstanding display quality for a very reasonable price. If you want to purchase a folder for Vivo Y81, you can buy it from our website and rest assured about receiving a quality product within time. For questions, please call us at 8302263606.
Estimated Delivery: Oct 06 – Oct 09
... people are viewing this right now
---
We've got the desired screen replacement if you want to buy a budget-friendly display replacement for Vivo Y81. We always recommend that you get the broken display of your Vivo Y81 replaced as soon as possible. A broken display hampers the usage of the device and looks very bad. If the glass bits are coming off, you might hurt your fingers while swiping on the touch screen glass.
You should never feel frustrated with a broken display because it is a widespread event that normally happens with almost everyone. You can purchase a brand new folder and replace the broken part easily. LCD Kart offers the best quality screen replacements for the best prices. If you've any questions about our products, please call us at 8302263606.
How does a Vivo Y81 display screen crack?
There are many reasons for a display to break, which happens without warning. Anytime the display gets hit with an impact that is too much to take for the glass, it breaks or cracks. The damage could be from falling from a height or something too heavy kept on the display. If the intensity of the damage is too much to absorb, the display or touch screen glass will break.
A display combo can go bad even without damage, resulting from pressure, water entering inside the phone, and other unidentifiable reasons. In some cases, you can't pinpoint the cause of display damage, and you'll still need to replace the complete display unit.
Why is the only glass replacement a low-quality solution?
The only glass replacement relies on using duplicate spare parts, and that's why it is not a good solution. You typically expect glass replacement to restore your phone's working condition, same as before, but that won't happen. Back, you had an original display assembled on your phone, and glass replacement yields a low-quality display. The technician will replace the broken glass with a duplicate one which is extremely fragile. Next time, a small strike to the touch screen glass will break it again.
You should also know that glass replacement costs around Rs 100 to a technician, and you'll pay around Rs 500-600. So you pay six times more money and get low-quality replacements. Technicians recommend glass replacement because it makes them handsome money which they can't get with other methods.
Package Contents
Inside The Package
1 Piece of LCD Touch Folder for Vivo Y81
Product Quality
Brand New (compatible, A+ Grade/non-original)
Display Compatibility
Compatible Brand
Vivo
Compatible Model
Vivo Y81
Compatible Model Number
Vivo 1803
Display Specifications
Display Size
6.22 inches
Display Type
IPS LCD, HD+
Display Resolution
1520 x 720 Pixels
Warranty Information
Warranty Coverage
Manufacturing Defects only
Warranty Type
30 days testing warranty without pasting
Delivery Information
Available Courier Services
Bluedart / Ecom Expres / Delhivery
Delivery Time
3-6 days, depending on the location
Delivery Type
Sealed Packages with In transit Insurance
Return Information
Return Period
30 Days (In Unused Condition)
Pickup Type
Pickup Arranged By The Seller
Frequently Asked Questions
We get lots of calls every day, and customers ask many questions. In the FAQ section, we want to address the most common questions so that you can get instant answers without contacting anyone. For any additional questions, please call us at 8302263606.
Q: How much is the price of a Vivo Y81 display combo?
A Vivo Y81 display combo costs around Rs.1600-1700. This price is valid for an A+ grade best quality display replacement which is a dream come true for the customers who want to purchase value-for-money display combos. If you want one, you can order it from our store and get doorstep delivery all over India.
---
Q: How can I be sure that your Vivo Y81 display combo is worth the price?
We always believe in offering good quality products without compromising the quality, and so far, we are successful in our mission. We don't sell original screen replacements because they are very costly, and most customers need budget solutions. We source good quality products that offer the best on-screen quality and durability.
We test several samples coming in from different manufacturers to find the best products. We try them one by one and choose the best one among these samples and then source our goods from that particular manufacturer. That's how we can offer better quality screen replacements without charging additional money.
---
Q: How are your products different from local market products?
Local markets are a good place to get the cheapest products, but you get the lowest display quality at the same time. First copy displays are cheap because the quality of their material is extremely poor. The material is troublesome because it would offer a below-average display quality, and touch screen glass might break easily even inside the pocket.
Our products are sturdy because we've already tested several products and cherry-picked the best ones for our clients. We supply a particular manufacturer's display, and you can enjoy very good color reproduction, brightness, and touch screen smoothness. Unlike first-copy screens, you don't have to compromise on quality with our A+ grade screens.
---
Q: How fast is LCDKart's delivery service?
Our delivery service is in line with the industry standards, and we can deliver products within 3-5 days to most locations in India. LCDKart tries its best to send you the product as soon as possible and not keep you waiting. We dispatch your products within a day after the confirmed order and share the tracking details. You can easily track the shipment's progress and contact us in case of any problems.
---
Q: How to test the new Vivo Y81 display without installing it on the phone?
You can easily test a new display by following these simple steps :
Open the phone and eject the old display's flex from the motherboard.
Connect the new display on the rear side of the motherboard and turn on the phone.
Test the display in open condition and use it for at least 10 minutes.
You don't need to remove the old broken display to test the new display. You can easily connect the display on the rear side of your phone in the right direction and place the new display on a bubble wrap to test it gently. Please note that you don't apply excessive pressure on the display when trying it in open conditions and do everything gently.
Vivo Y81 Display Photos
Please refer to the images below if you want to see actual product images of the Vivo Y81 display combo. These images represent the exact product you'll get after your order. For any questions, please call us at 8302263606.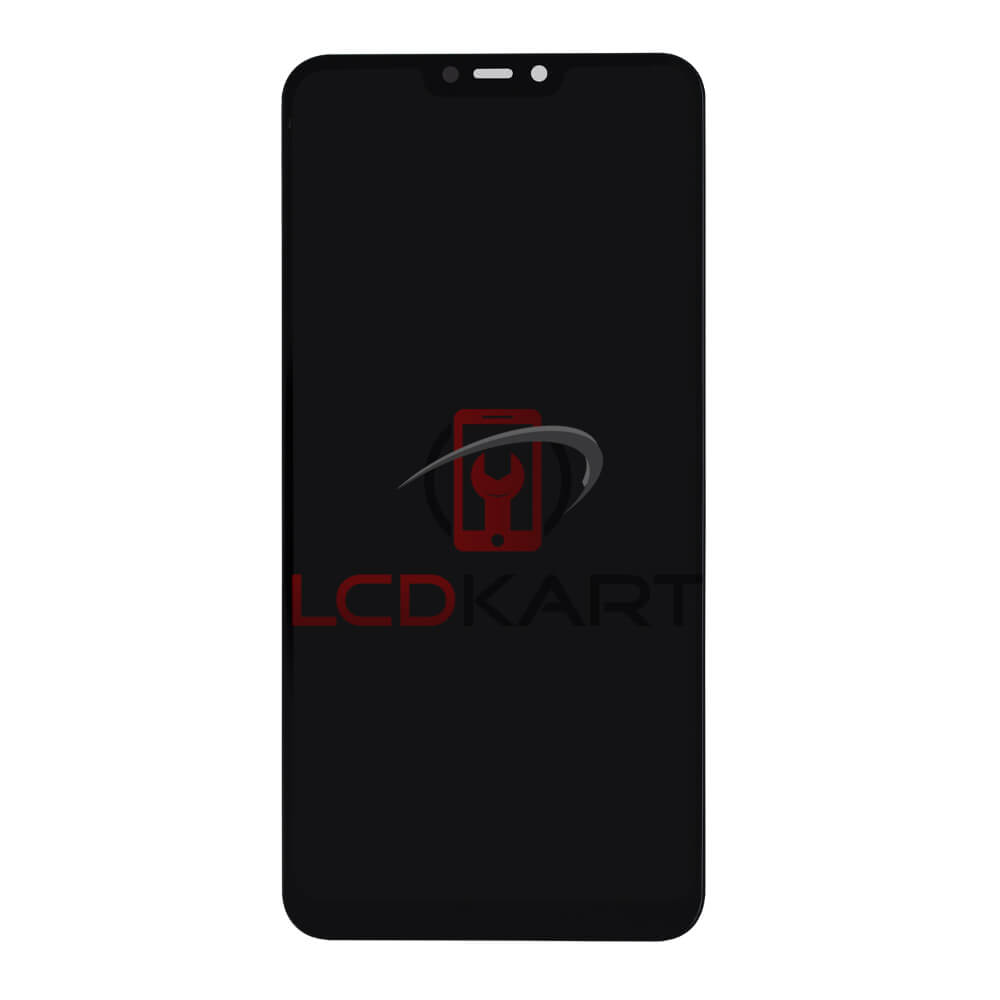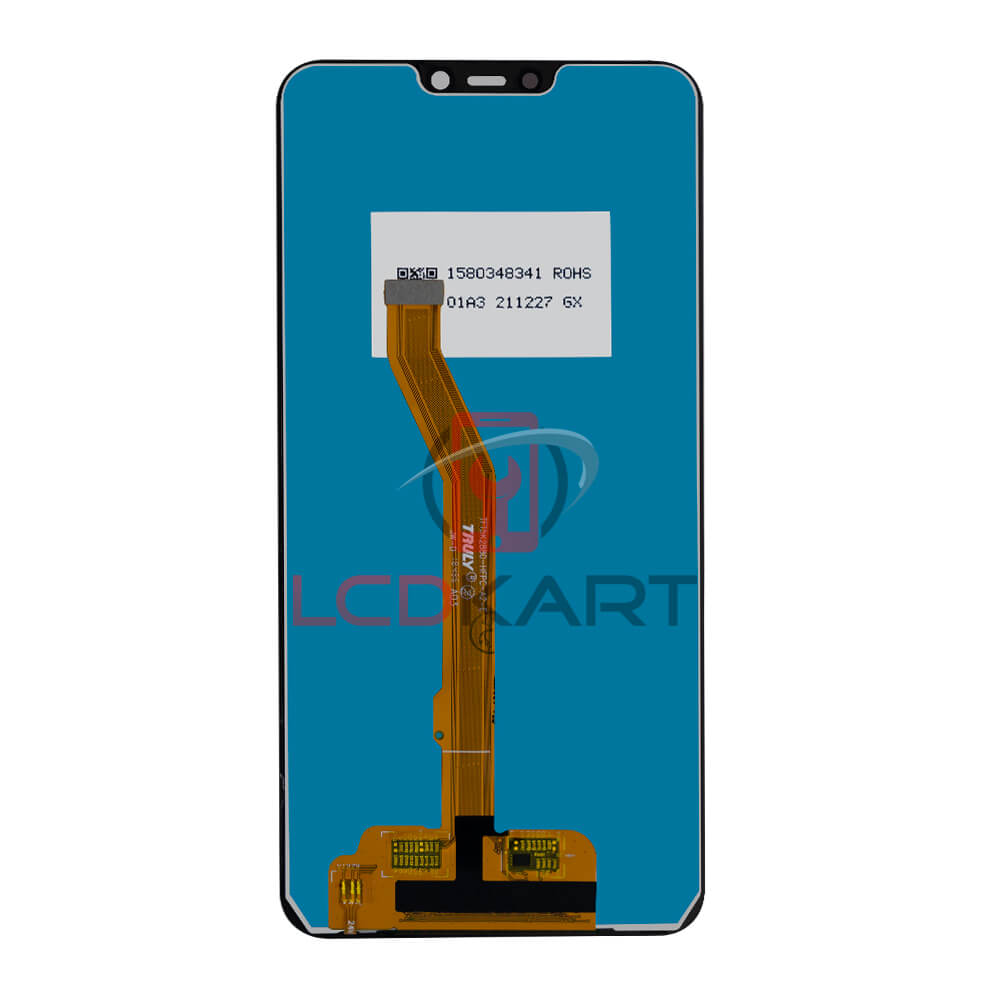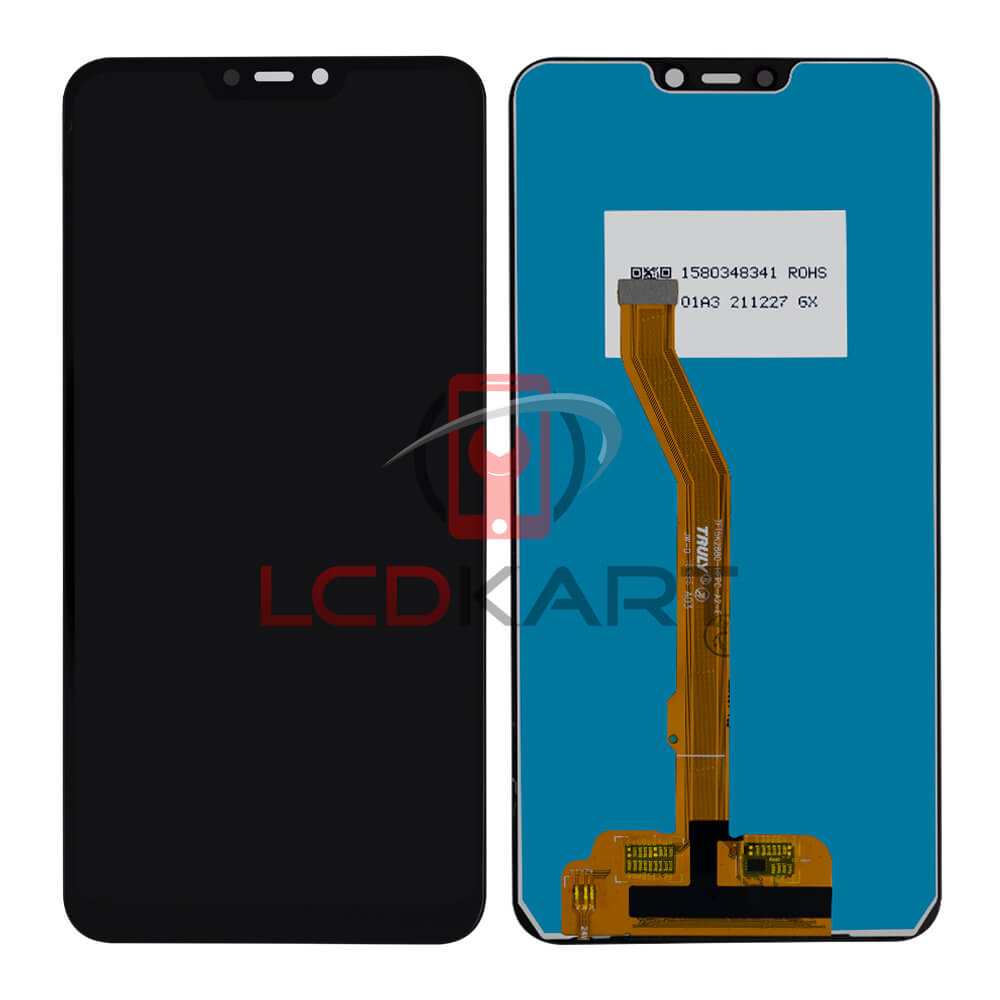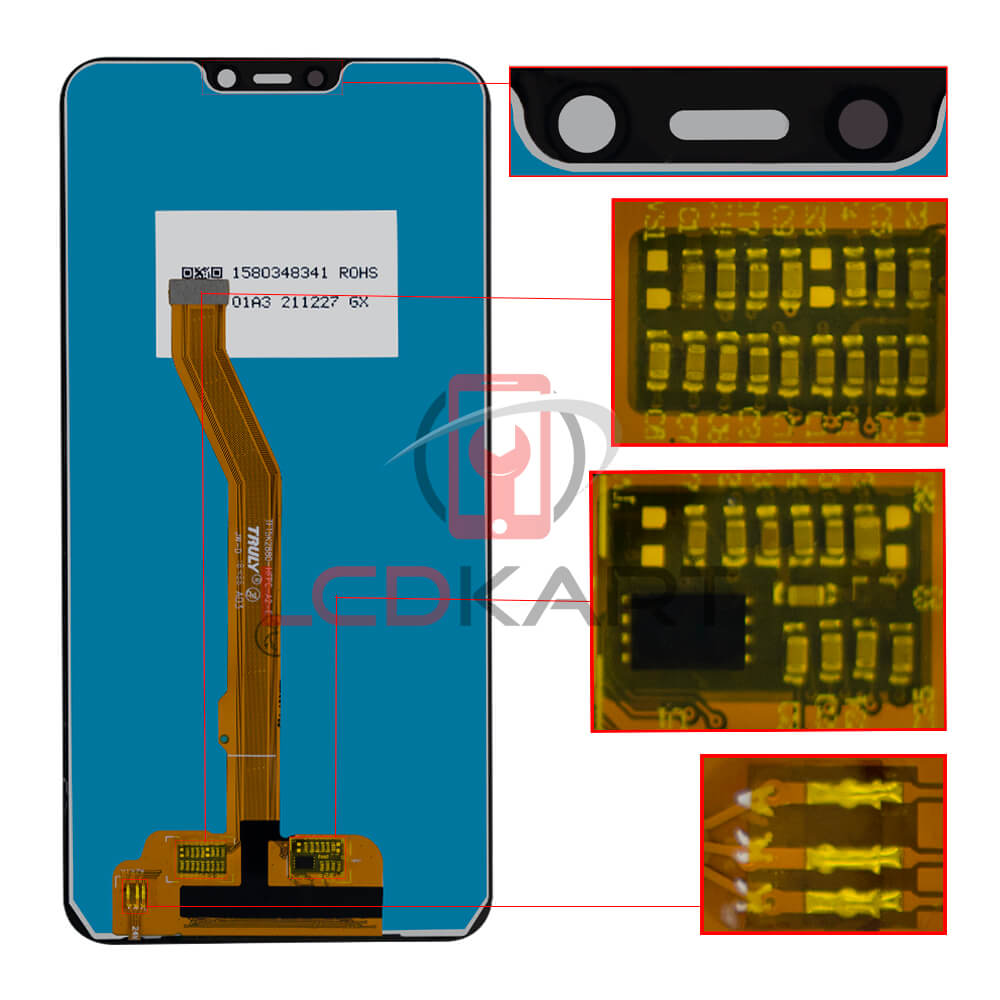 Shipping, Refund and Return Policy
We want you to know about return, refund, and replacement policies so that you don't face any issues later. Our policies help you make the right informed decisions. We don't allow used returns (used products), and everything else is covered under the replacement and return policy. Please visit the Shipping, Return and Refund Policy page for complete information.