If you are using a broken Vivo Y83 display, only you know that using a phone with a cracked display is not less than a nightmare. In many cases, you won't even be able to unlock the phone because the touch screen isn't responding to your taps. In such situations, replacing the Vivo Y83 display combo is the only option to overcome the problem.
Customers usually explore many options online and offline before purchasing the display replacement. If you want strictly want to purchase an original display, you should visit the official service center. If you want to purchase a quality display for a budget-friendly price, we suggest that you purchase from us and don't purchase poor quality local market products. We offer a minimum price of A+ grade screen replacements with the best display quality.
What is the meaning of a display combo?
The most basic and simple answer to what a combo means is a combination of a touch screen firmly stuck to a display. Manufacturers use LOCA glue to combine the display and touch screen glass. A combined display module offers the best quality, and that's why these days all mobile phones come with a display combo.
Replacing a display combo is easier than you think. All you need to do is, decouple the old broken display and install a new display in its place. All the local market technicians and mobile phone service centers follow the same process to install the new screens on customers' phones.
Why should one not choose only glass replacements?
The glass replacement is a temporary solution that completely relies on using duplicate spare parts. A technician will replace the original glass with a duplicate one using a separator and OCA lamination machine. Many technicians do this job in the market to make easy money.
A local touch screen glass costs Rs 50, and after accounting for all other materials used in glass replacement, the total cost for a technician is around Rs 150. However, local technicians charge insane amounts for this job, up to Rs 2000, because a customer is not fully aware of the process and its actual costs. The duplicate glass breaks again after a short while, and then you must spend money again.
PACKAGE CONTENTS
Inside The Package
1 Piece of LCD Touch Folder for Vivo Y83
Product Quality
Brand New (compatible, A+ Grade/non-original)
DISPLAY COMPATIBILITY
Compatible Brand
Vivo
Compatible Model
Vivo Y83
Compatible Model Number
Vivo 1802
DISPLAY SPECIFICATIONS
Display Size
6.22 inches
Display Type
IPS LCD, HD+
Display Resolution
1520 x 720 Pixels
WARRANTY INFORMATION
Warranty Coverage
Manufacturing Defects only
Warranty Type
30 days testing warranty without pasting
Warranty Coverage
Return to Seller via Courier
DELIVERY INFORMATION
Available Courier Services
Bluedart / Ecom Expres / Delhivery
Delivery Time
3-6 days, depending on the location
Delivery Type
Sealed Packages with Intransit Insurance
Frequently Asked Questions
LCDKart sells combos and understands a customer can have queries. However, it may not be feasible to answer all customer questions on call or by email. So, here's a consolidated FAQs section. You'll find many answers in this three-minute read. If you still have any questions, please contact us at 8302263606.
Q: How much is the price of a Vivo Y83 display combo?
A Vivo Y83 display combo costs around Rs.1600-1700. This price is valid for an A+ grade best quality display replacement which is a dream come true for the customers who want to purchase value-for-money display combos. If you want one, you can order it from our store and get doorstep delivery all over India.
Q: Can you give me a reason to buy a combo from LCDKart?
At LCD Kart, we offer budget-friendly solutions without compromising considerable quality. We sell assorted screen replacements,  much better than the local market products and the price is also not high. If you are tired of copy screens that break now and then, it is time to move to A+ grade screen replacements to enjoy the best quality. We offer COD and online payments all over India.
Q: How can I order a Vivo Y83 display combo from your store?
It is simple and easy to order a Vivo Y83 display from LCD Kart. Navigate to the product you want to order and click on the "Add To Cart" button. Then click on the "Checkout" button, and on the next page, you can fill up complete address details. Then choose the payment method (Cash on Delivery or Online Payment) and complete the order.
Q: What should I do if I have received a damaged combo?
You don't have to worry if you received a damaged product, Please send the unboxing video to us, and we'll send a new product to you after verifying the video. Please note that it is impossible to replace the product without an unboxing video because we need some evidence to take the necessary action. We want to avoid all the forgery attempts, and that's why unboxing video is mandatory.
Q: How can I test the new display before installation?
You can easily test the new Vivo Y83 display before installation because that's a mandatory step. Testing a display before installation helps you verify the working condition of a product before fitting it. Please follow these steps to test the display :
First of all, please open the back panel to access the motherboard.
Carefully eject the old display's connection from the motherboard and connect the new display there.
Place the display on the bubble wrap and turn on the phone.
Then you can test the new display like it is installed on your phone.
After testing the new display, you can permanently install it on your phone.
Open condition testing is very helpful in identifying the working condition of a display before installing it. If you face any problems while testing the new display, you can easily return/replace it under our 30 days return,r refund, and replacement policy.
Vivo Y83 Display Photos
If you want to see actual product images of Vivo Y83, please refer to the images below. These images represent the actual product you'll get after your order. For any questions, please call us at 8302263606.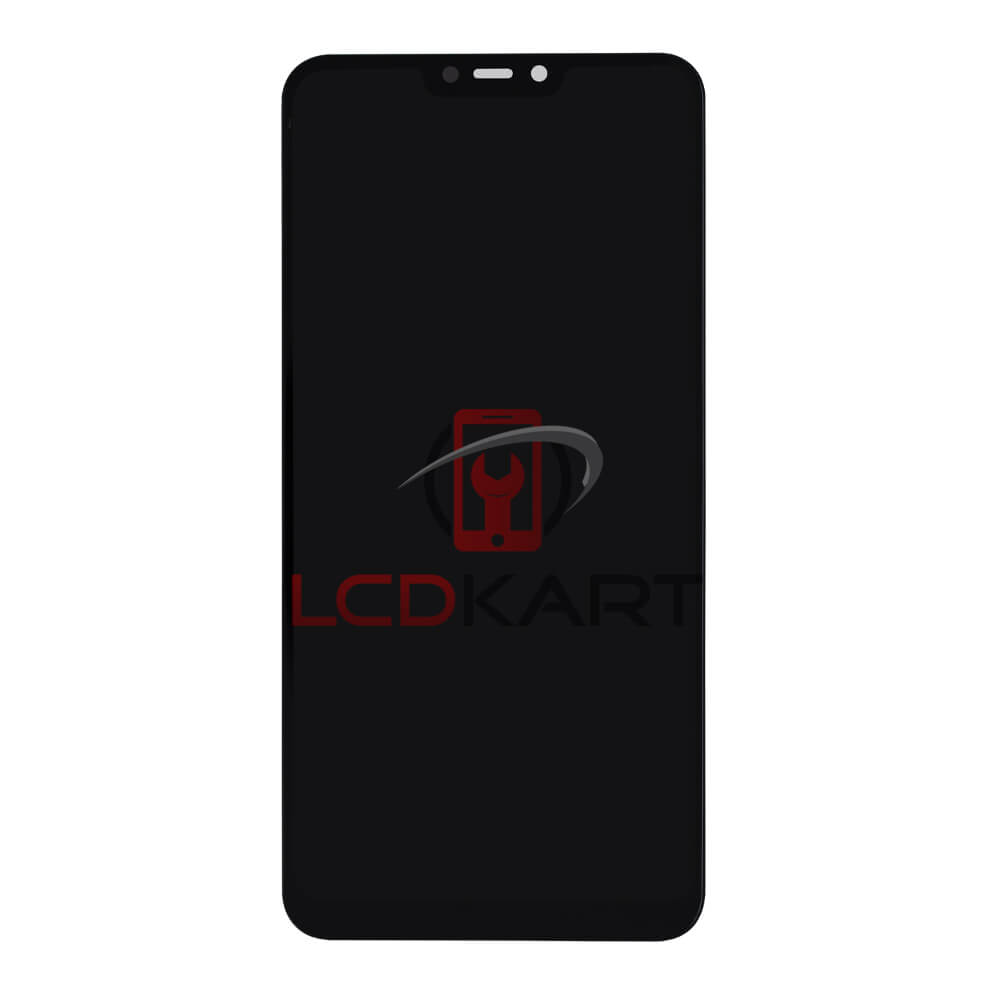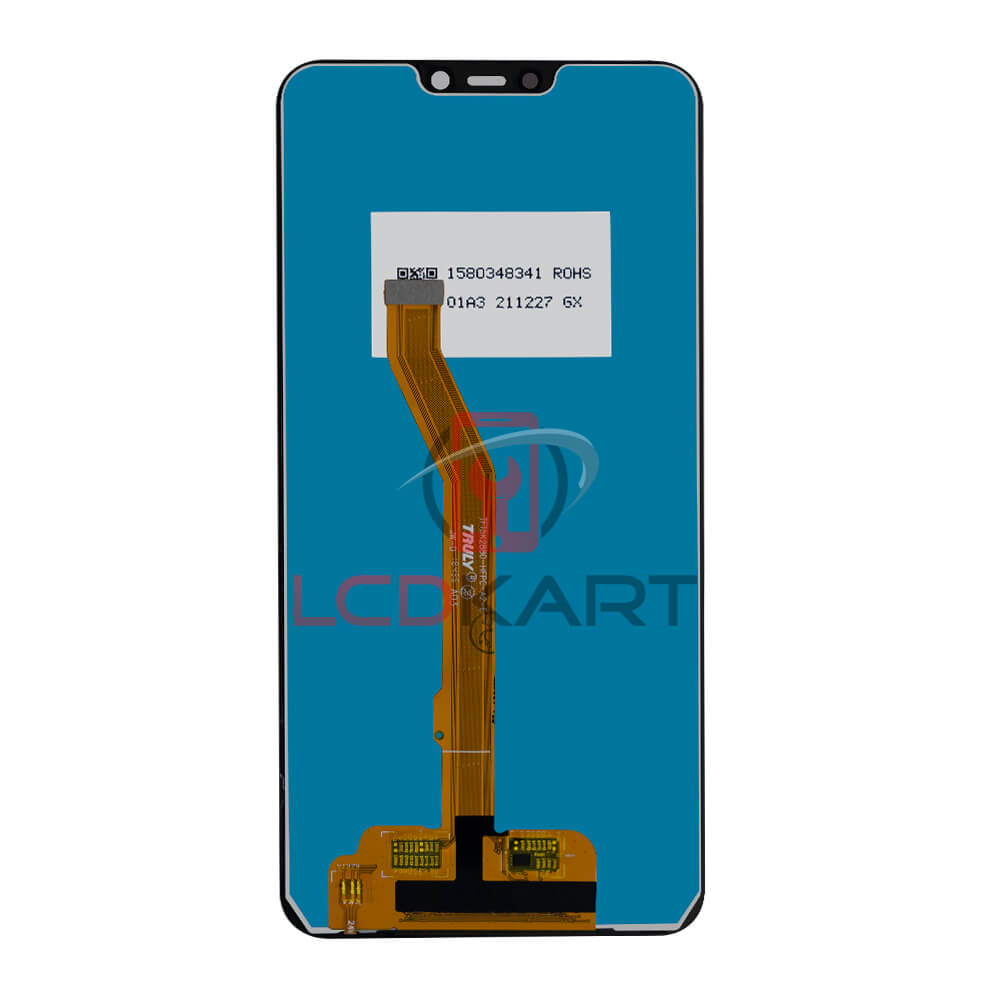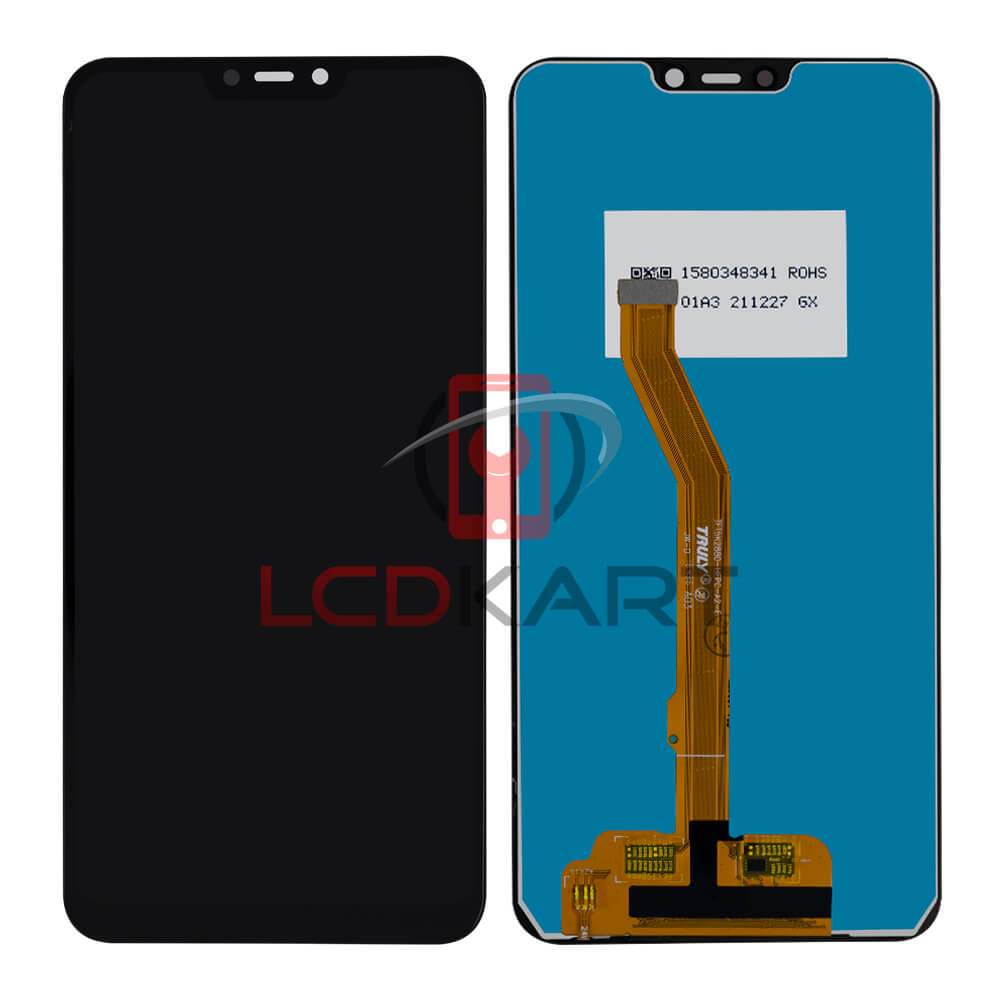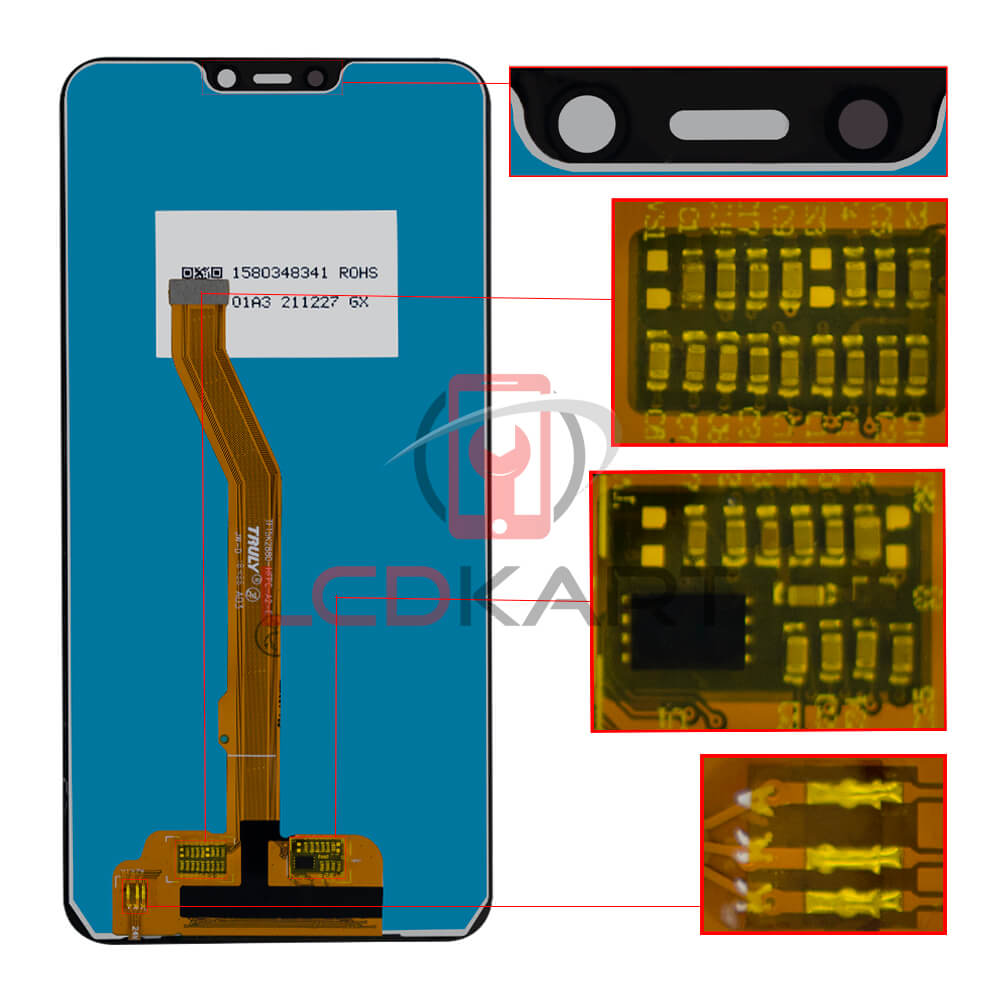 Shipping, Refund and Return Policy
We want you to know about return, refund, and replacement policies so that you don't face any issues later. Our policies help you make the right informed decisions. We don't allow used returns (used products), and everything else is covered under the replacement and return policy. Please visit the Shipping, Return and Refund Policy page for complete information.