It is incredibly frustrating to work with a cracked Vivo Y91 display, but you can easily replace a display combo to restore your phone's working condition. Those days are long gone when finding mobile phone screen replacement was daunting, and technicians used to charge insane amounts for low-quality spare parts. Now you can easily purchase the best display replacement for Vivo Y91 for the best lowest price.
If you are tired of repeatedly replacing the Vivo Y91 display combo and unsatisfied with the quality, you should try us. At LCD Kart, we offer A+ grade screen replacements which are light on your pocket and high on quality. We test and verify each display, so you never encounter any issues. Read complete information on this page to know more about the Vivo Y91 display replacement.
What is the meaning of the Vivo Y91 display combo?
A display combo is a great choice that you can make for your Vivo Y91 when it comes to replacing a broken display. Please note that a mobile phone display unit comprises two parts: the IPS LCD and touch screen glass. When you purchase a display combo, you get a complete unit of display and touch screen glass combined into one.
When you purchase the Vivo Y91 folder, you don't get the display and touch screen glass individually, but these are combined using LOCA glue. When you replace the display combo, you replace the broken display unit with a new one. That's why replacing a display combo is straightforward.
Should I always purchase the original display replacement?
The decision to purchase an original display depends on your budget. According to our experience, customers who own a budget phone generally don't have ample budget for the original display. They tend to purchase a first copy display to restore their phone's working condition on a minimum budget. However, such products are short-lived and don't offer the optimum display quality.
At LCD Kart, we offer A+ grade screen replacements, which are way better than first copy screens, and the price is also budget-friendly. You can purchase good quality products from us without spending extra money. Before we send a product to you, we test its working condition and quality. You'll always get a 100% functional product with long-term durability and other benefits.
PACKAGE CONTENTS
Inside The Package
1 Piece of LCD Touch Folder for Vivo Y91
Product Quality
Brand New (compatible, A+ Grade/non-original)
DISPLAY COMPATIBILITY
Compatible Brand
Vivo
Compatible Model
Vivo Y91
Compatible Model Number
Vivo 1816
DISPLAY SPECIFICATIONS
Display Size
6.22 inches
Display Type
HD+
Display Resolution
1520 x 720 pixels
WARRANTY INFORMATION
Warranty Coverage
Manufacturing Defects only
Warranty Type
30 days testing warranty without pasting
Warranty Coverage
Return to Seller via Courier
DELIVERY INFORMATION
Available Courier Services
Bluedart / Ecom Expres / Delhivery
Delivery Time
3-6 days, depending on the location
Delivery Type
Sealed Packages with Intransit Insurance
Frequently Asked Questions
If you have some questions in your mind, please refer to the below section for detailed answers to all your doubts and concerns. For any additional questions, please get in touch with us at 8302263606.
Q: How much is the price of a Y91 display combo?
A Vivo Y91 display combo costs around Rs.1600-1800. This price is valid for an A+ grade best quality display replacement which is way better than the local first copy screens. You get a value-for-money product without spending extra money. You can order the product online, and we'll deliver it to your doorstep.
Q: I've butterfingers and drop the phone too often. What should I do?
Many customers have butterfingers, and they drop their phones too often. We've dealt with customers who frequently replace the display once every month because they break their phones. In such cases, you should always apply a good quality tempered glass on the phone and use a Flip Cover instead of a back cover.
Typically, flip covers are rigid and won't let your mobile slip off your hands. Even if you drop the phone, the front side of the flip covers absorbs the shock to some extent and reduces the chances of outright damage. By using a flip cover, you can reduce accidental damage cases by 50%.
We also suggest that you stay active and alert at all times with your phone. Regardless of whichever kind of protection you use for the phone, they all will eventually fail if you are not careful enough. Gorilla Glass, flip covers, and phone cases do a great job in helping you with accidents, but at the end of the day, they can't secure the phone forever.
Q: How durable is your Vivo Y91 folder?
We offer some of the finest and most durable displays to you. If you handle the phone well and take precautions to protect it from damage, you should not worry about a replacement for at least a couple of years. That said, we are always here for you whenever you need us. Please note that screen damage never happens itself, but it is always a result of carelessness or an accident.
Q: What if the new Vivo Y91 display arrives broken?
We've never faced a broken display inside the parcel, but customers always worry about such an incident. Please note that we pack your products securely, and It is extremely rare that a display will break inside the package during transit. Still, we take full responsibility for anything mishappening during the transit, and you'll get a brand new product as a replacement for no charge.
Please note that to claim the damage, you should share the unboxing video of the product with us. Many customers try forgery attempts by sharing photos of their old broken screens, but we recognize our products very well, and such attempts always fail. Without a proper unboxing video, we don't consider any damage claims because, from our point of view, damage during transit is impossible to happen.
Q: How the display replacement works?
Please note that display replacement replaces the broken display with a brand new product. Here are the basic steps everyone takes to replace the broken display :
Open the phone and open all the screws.
Eject the display's connection from the motherboard and remove the battery.
Apply heat all over the broken display to soften the underlying glue.
Use a pry tool and glide through the adhesive to remove the broken display.
Place the new display in the frame and test it before installation.
Then assemble it permanently using glue or double tapes.
Assemble everything back together.
The display replacement is not daunting, but you shouldn't be overconfident. Always seek a professional technician's help, and if you want to see the whole process in a video, please search for a pertinent video on YouTube.
Vivo Y91 Display Photos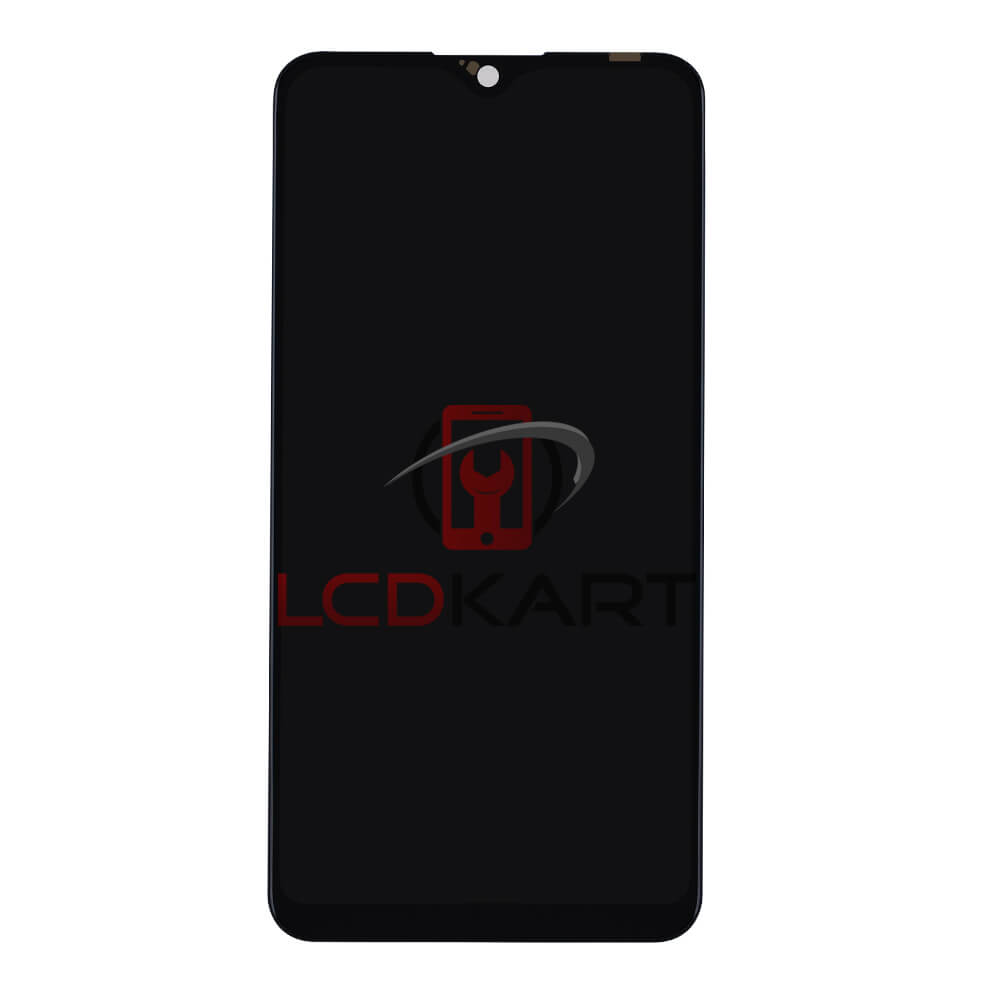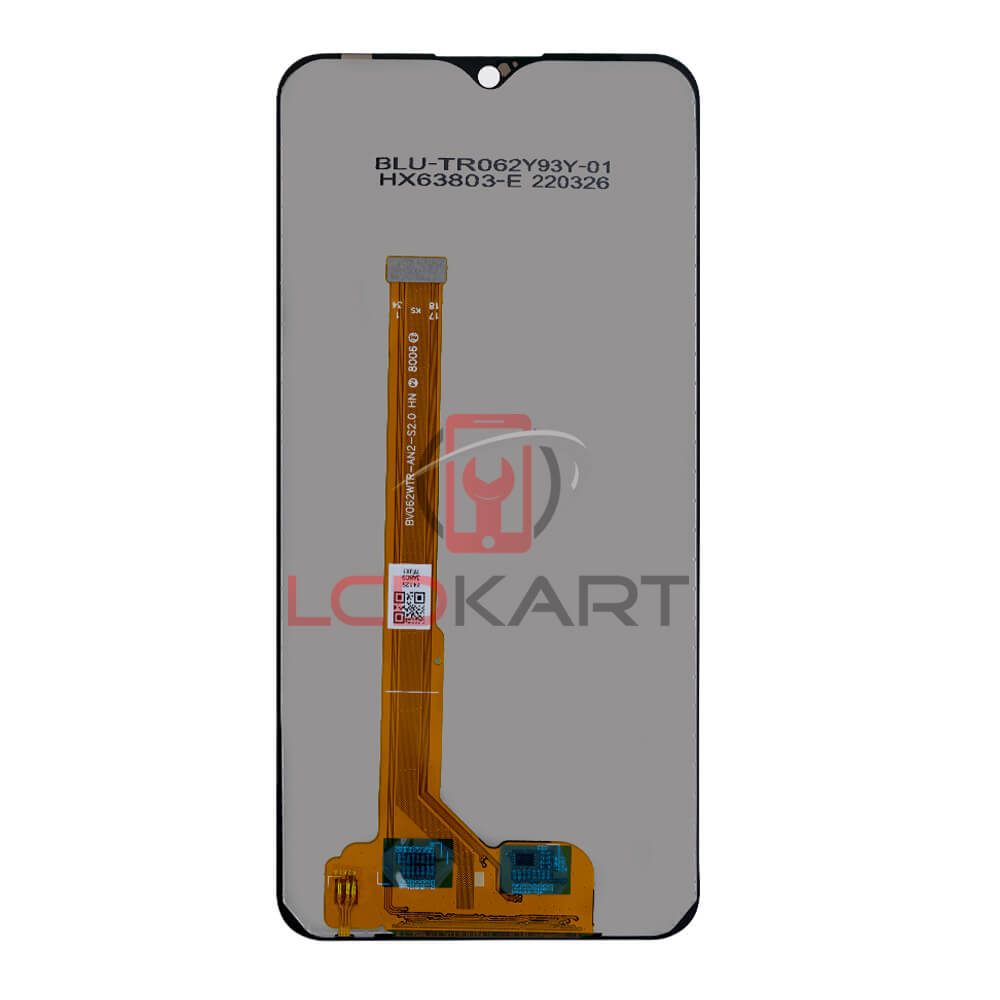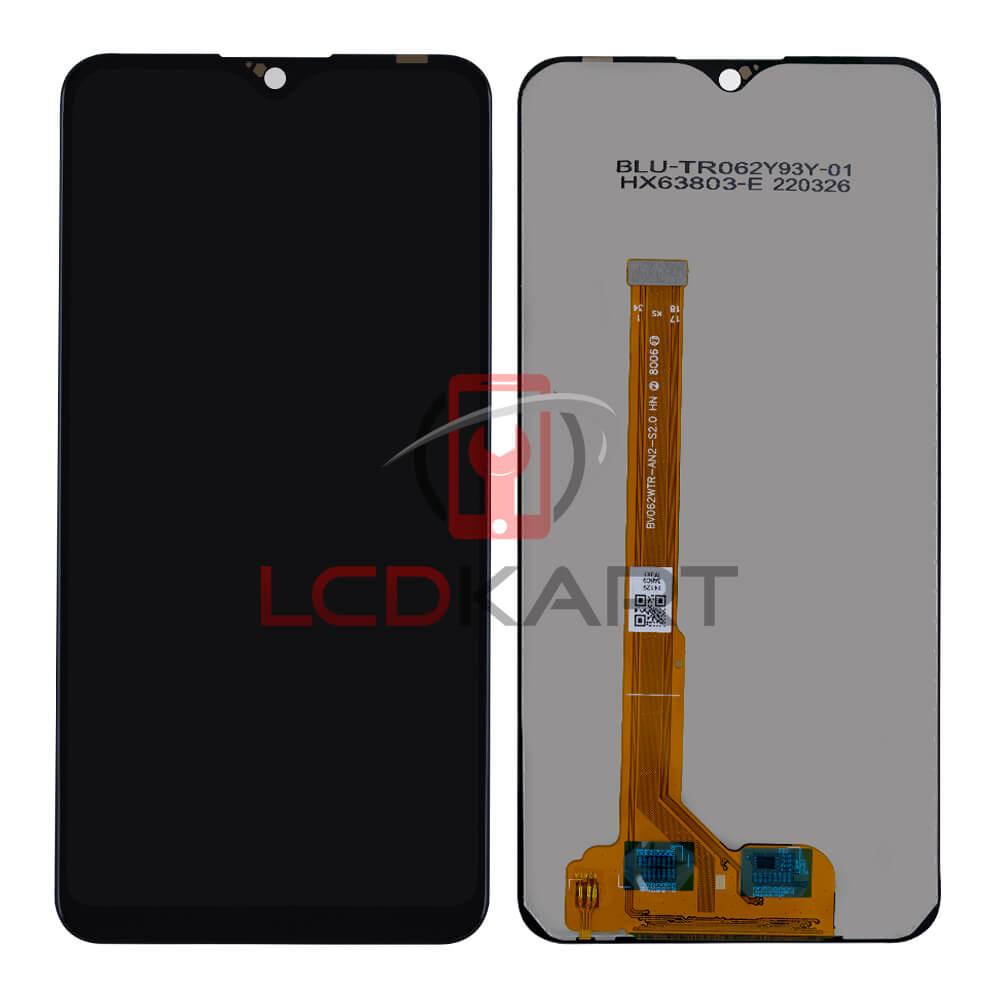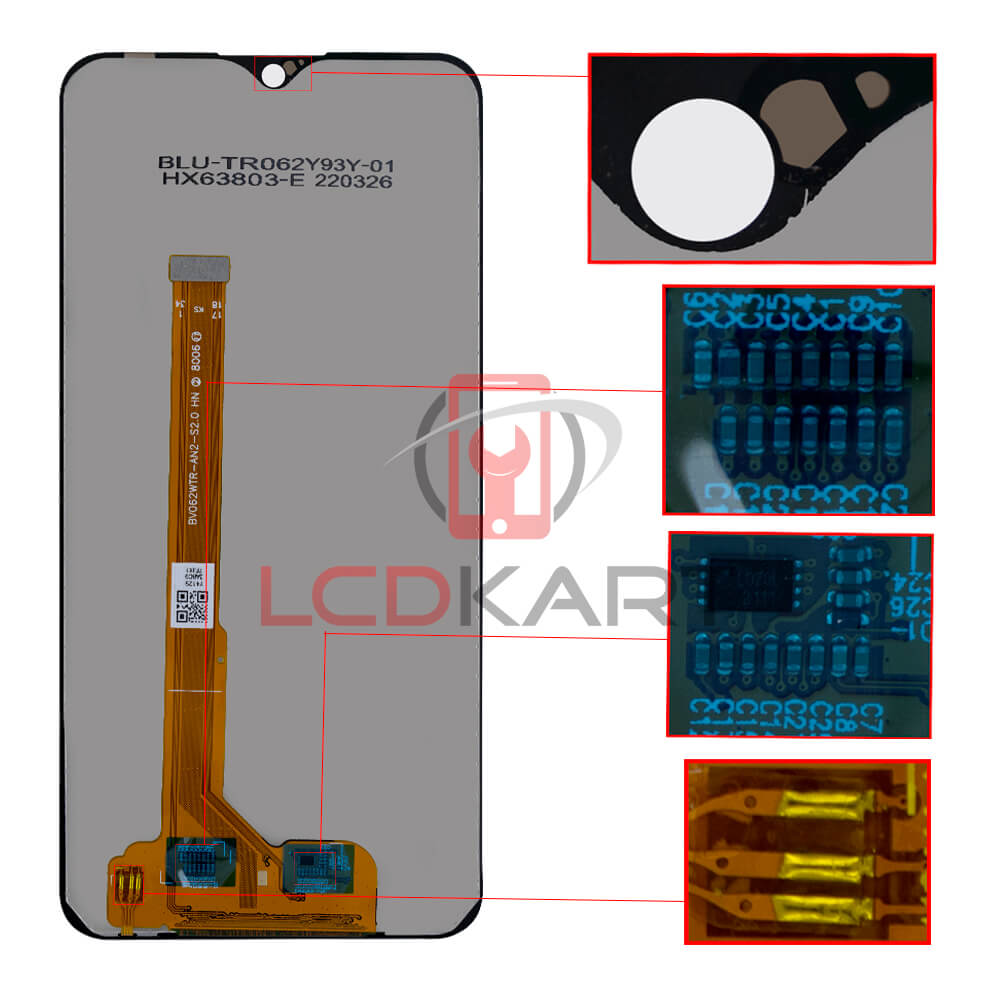 Shipping, Refund and Return Policy
We want you to know about return, refund, and replacement policies so that you don't face any issues later. Our policies help you make the right informed decisions. We don't allow used returns (used products); everything else is covered under the replacement and return policy. Please visit the Shipping, Return and Refund Policy page for complete information.